This recipe for Bacon Wrapped Turkey Burgers is loaded with flavour! Bake in the oven or grill on the BBQ, eliminate the bacon for a low fat healthier version.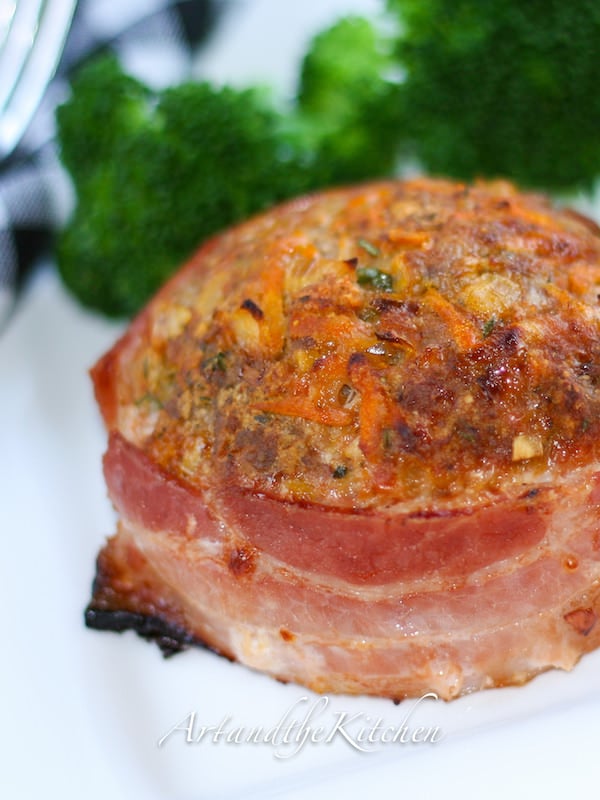 Ground turkey is a great alternative to ground beef if you are trying to cut back the amount of red meat you eat. It can be used as a substitution for ground beef in chilis, soups, stews, and even meatloaf. Use "ground turkey breast" instead of "ground turkey" to reduce the fat. I adjust and modify the spices used as ground turkey can taste more bland than ground beef.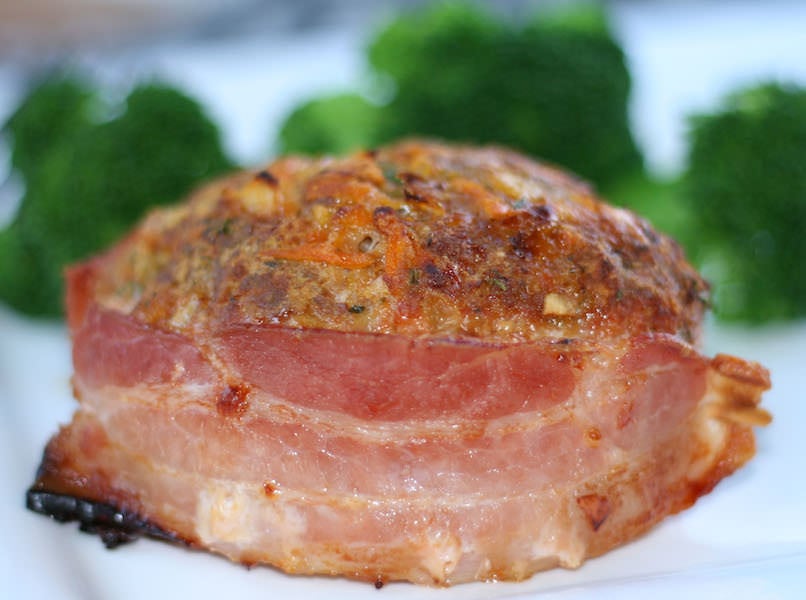 Be careful not to overcook especially if using ground turkey breast, or you will have dry burgers. One of the best kitchen gadgets I ever invested in was a meat thermometer. Takes the second guessing out of whether your meat is done or not.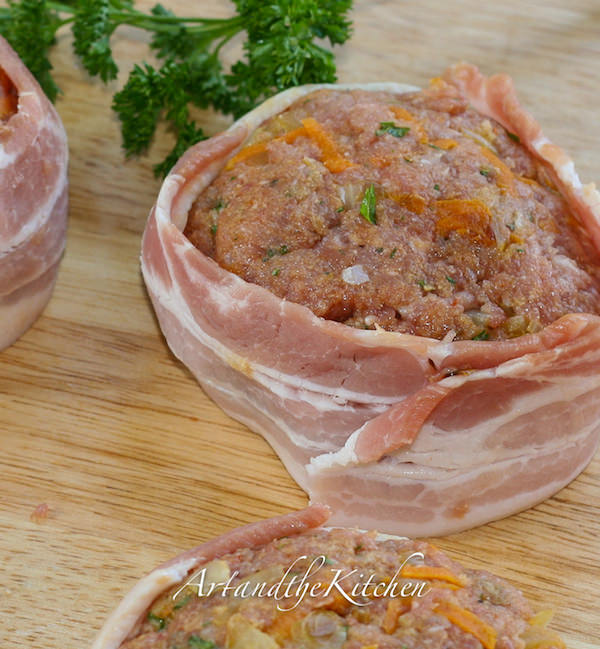 Bacon Wrapped Turkey Burgers
Ingredients
1 lb ground turkey
1 cup of carrots grated
1 medium onion finely chopped
1 clove garlic finely chopped
¼ cup fresh parsley finely chopped
¼ cup seasoned breadcrumbs
2 tbsp. Chili Sauce
1 egg lightly beaten
4-8 strips thick cut bacon
1 tbsp. olive oil for sautéing
Instructions
Heat oil in large frying pan, sauté carrots and onions until tender.
Add garlic and cook for additional 2 minutes. Set aside.
In large bowl, combine ground turkey, breadcrumbs, parsley, chili sauce, and egg.
Add carrot/onion/garlic mixture.
Mix until just blended, don't overwork or burgers will be tough.
Divide into 4 portions and shape into thick patties.
Wrap bacon around and secure with toothpick.
Place patties on greased baking sheet (I use cooking spray)
Bake in oven at 375 degrees for about 30-40 minutes. (Internal temperature of 165 degrees)
Notes
adapted from Inspired.ca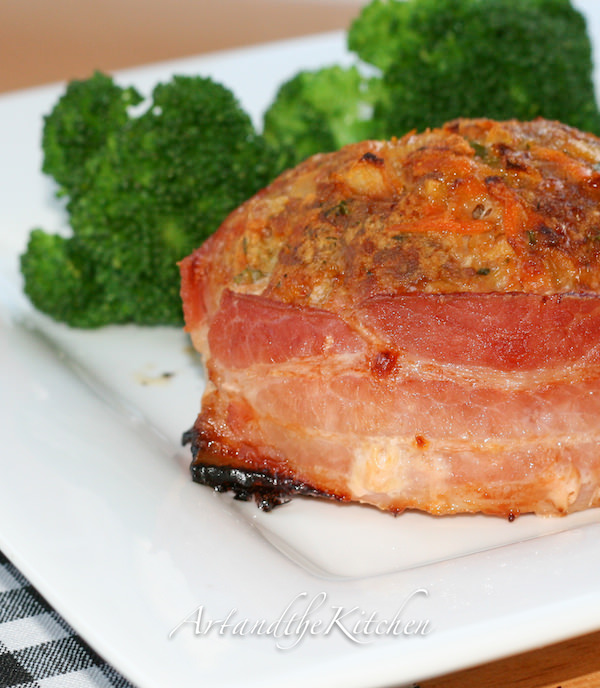 Photo directions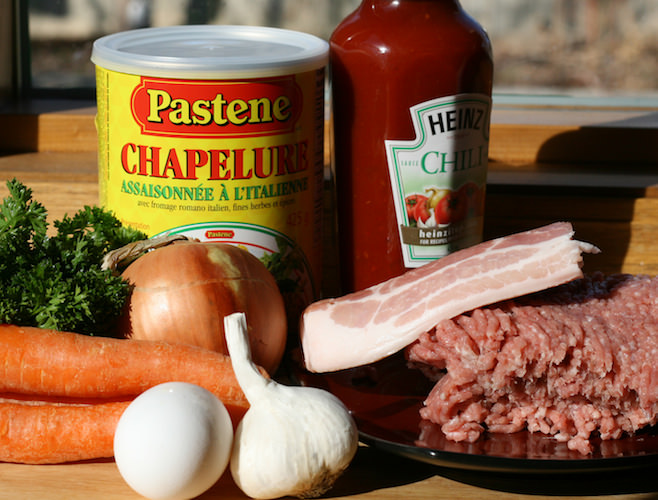 Ingredients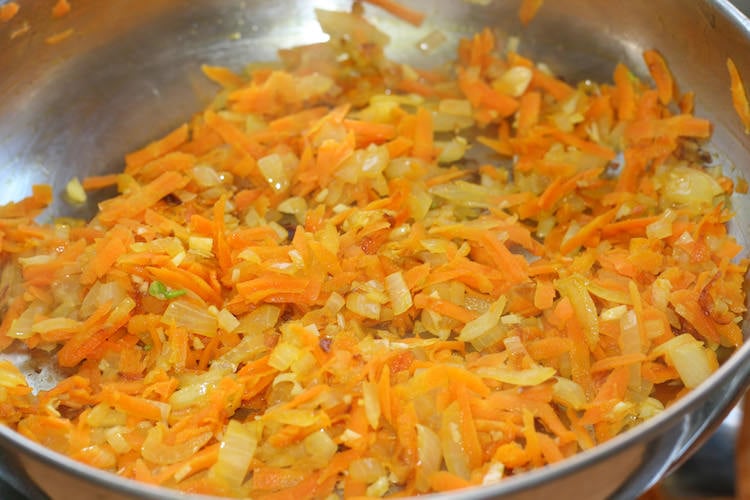 Saute carrots, onion, garlic until tender in 1 tbsp. olive oil.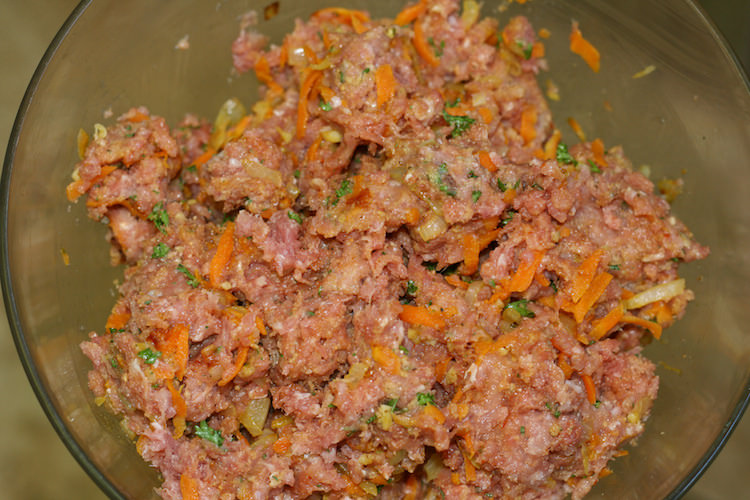 Combine all ingredients together, don't over work mixture.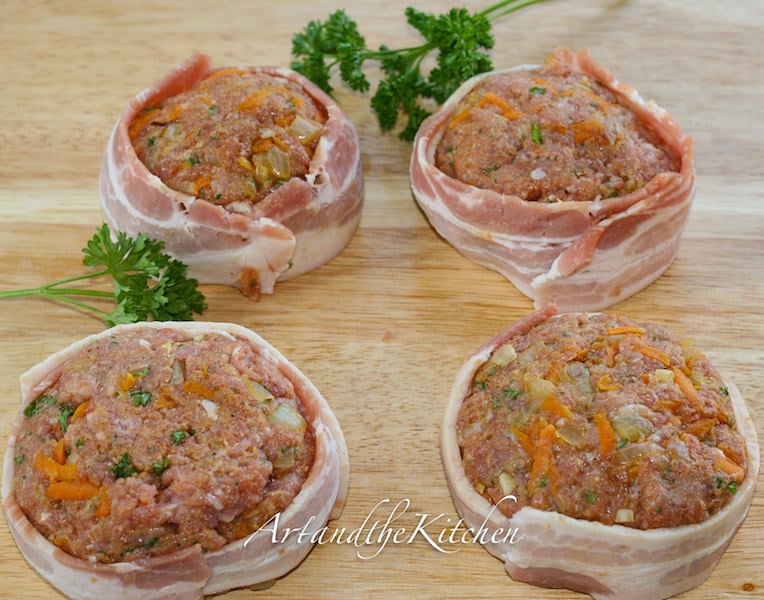 Form into patties, wrap with bacon. Bake 375 for about 30-40 minutes.