This recipe for Santa Fe Salad is perfect for a side dish or lunch meal. Crisp colourful veggies and beans are tossed together with some serious flavour from Jalapeño peppers, lime, cilantro and cumin!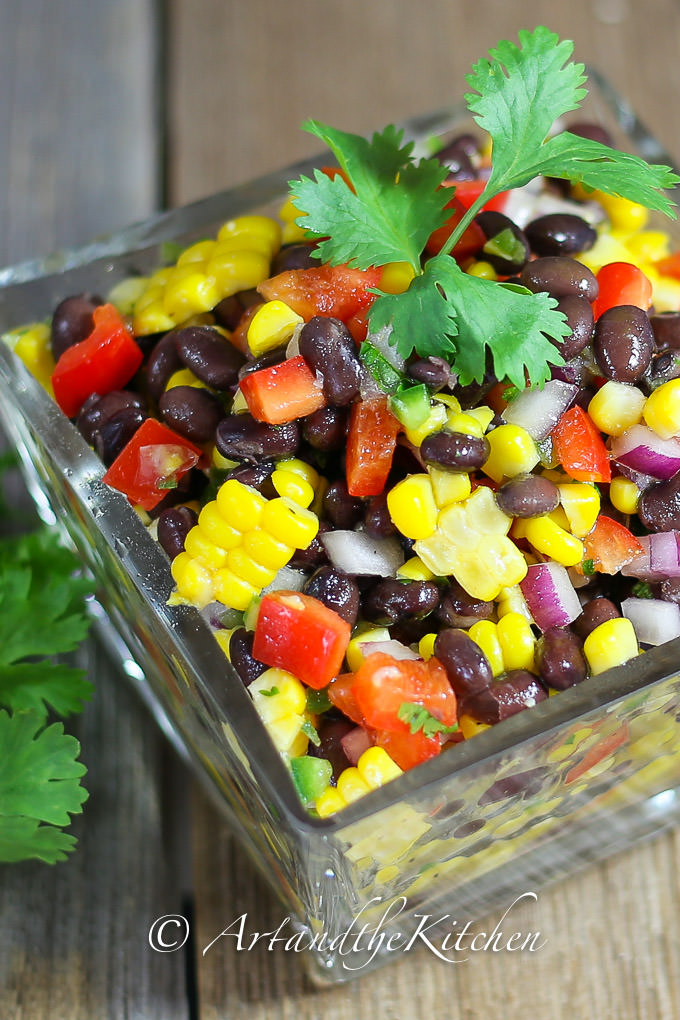 What a great summer it has been! The highlight of our summer was travelling to Quebec to watch our son compete in the Canada Summer Games. It is truly amazing to watch young people so dedicated to their sport. While many of their friends are enjoying the summer partying at the lake enjoying all kinds of food and drink, they are training hard, eating healthy, and getting to bed early. But once that final competition is done, watch out, its burgers, fries, and beers. Not for long though, as base season starts a few weeks later.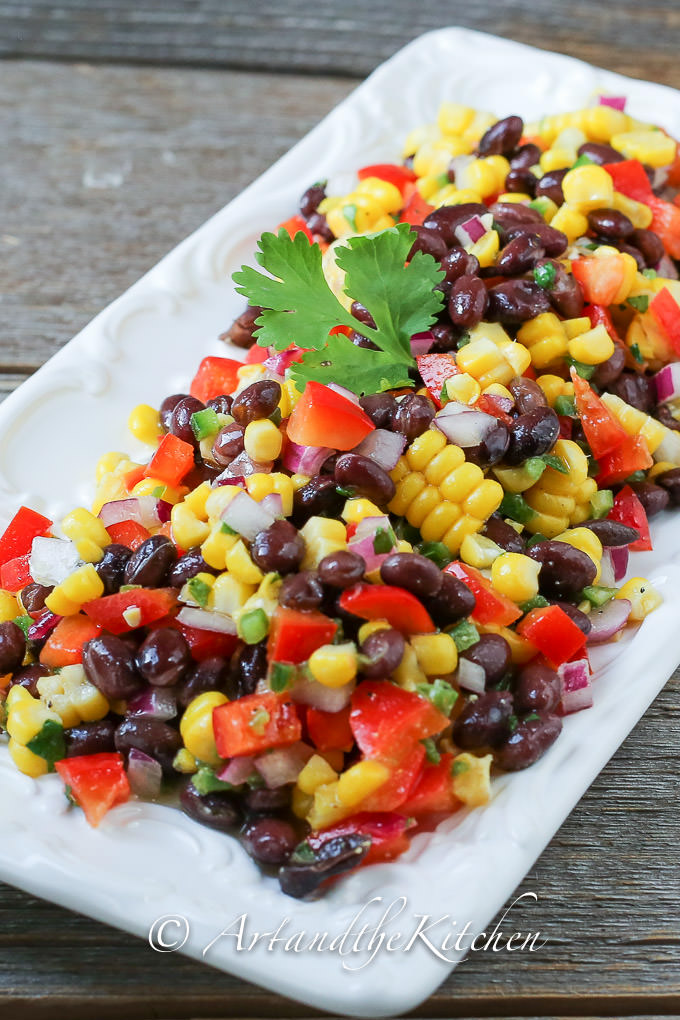 One of my favourite recipes of the summer was my friend Myra's, Santa Fe Salad. Healthy, colourful, and amazingly delicious!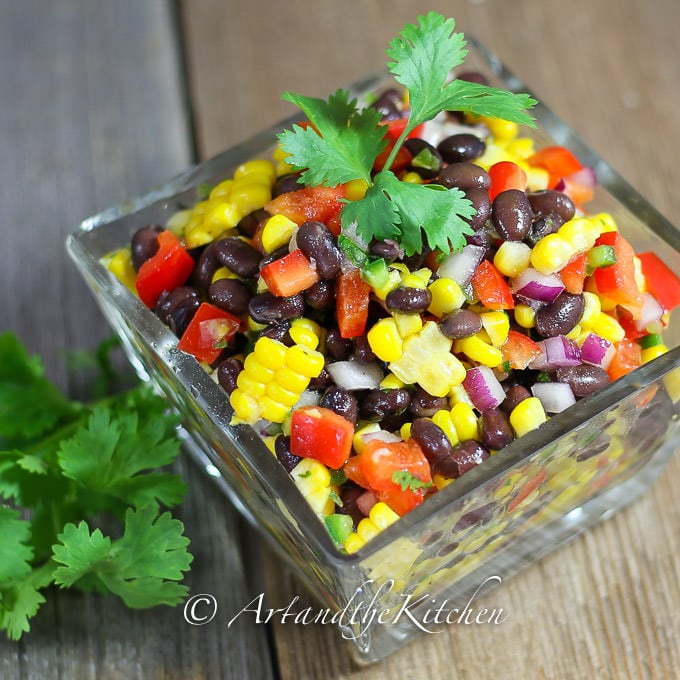 Santa Fe Salad
Ingredients
¼ cup olive oil
juice of 2 limes
¼ cup chopped cilantro
1 tsp cumin
salt and pepper (about ¼ tsp each, or to taste)
19 oz can black beans, rinsed and drained
1 red bell pepper, diced
½ cup chopped red onion
12 oz kernel corn (I used fresh cooked corn from cob)
1 jalapeño pepper, seeded and finely diced
Instructions
In small jar mix together oil and lime juice.
Add cilantro, cumin, salt and pepper and shake well.
Mix together black beans, red pepper, onion, corn and jalapeño pepper.
Toss together dressing and salad ingredients.
Notes
recipe courtesy Best of Bridge cookbook