This recipe for the ultimate comfort food, Super Shepherd's Pie is a family favourite. Ground beef and veggies smothered in a rich tasty gravy, topped with mashed potatoes.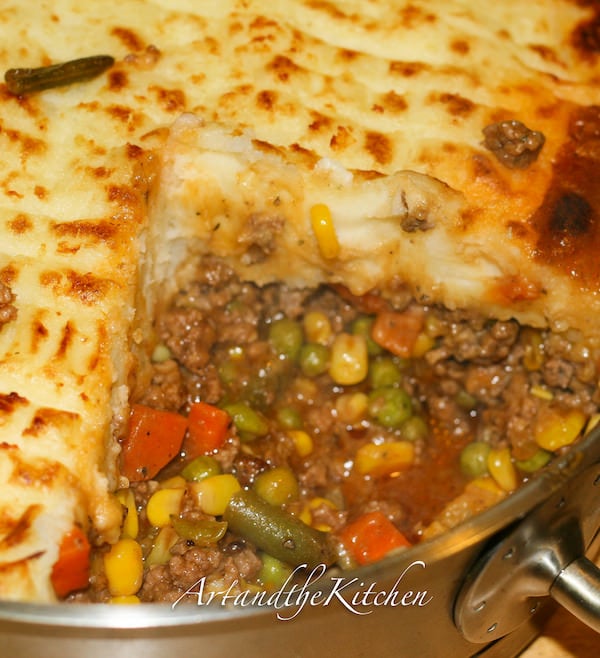 Super Shepherd's Pie is one of those easy to prepare comfort foods. It is a simple dish with ingredients you usually have on hand. An easy dish to make ahead of time, then refrigerate until ready to bake. Super Shepherd's Pie also freezes very well. My secret to making a Shepherd's Pie that is moist and delicious is to add prepared gravy to the mixture. I simply use my favourite packaged beef gravy mix, which adds a terrific boost of flavour and sauciness.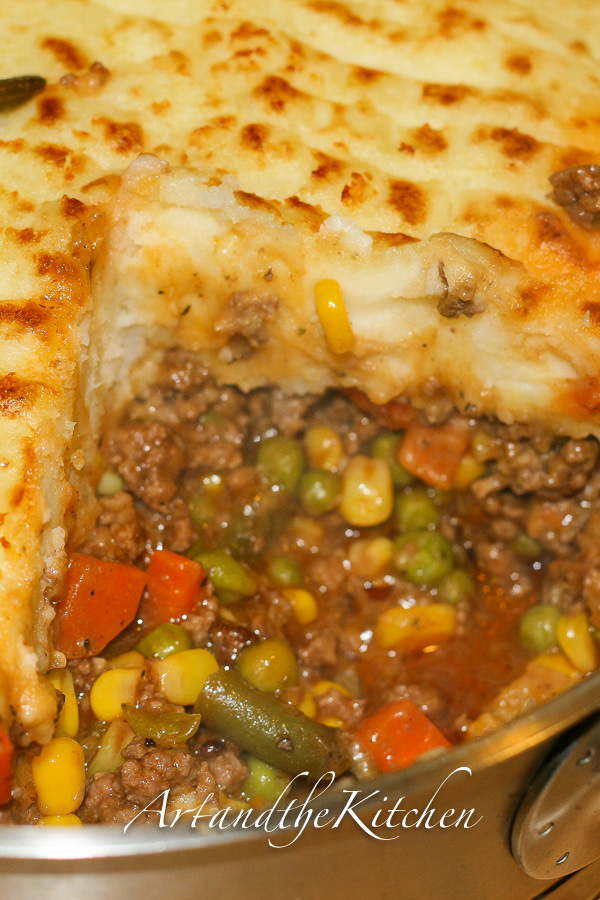 I you like top with cheese for some extra savoury flavour.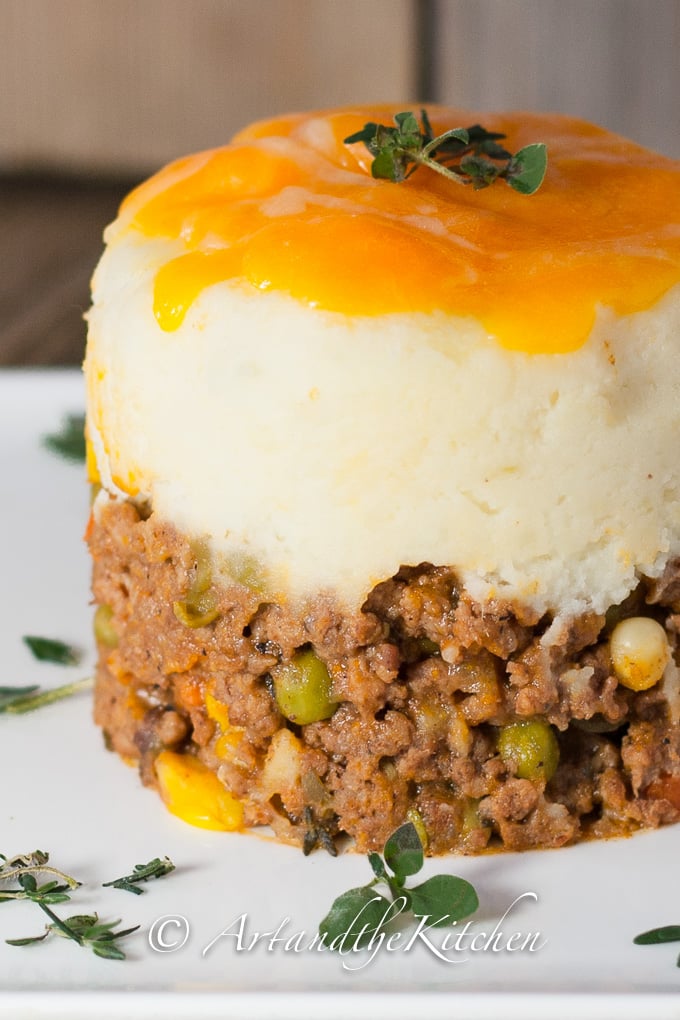 Super Shepherd's Pie
Ingredients
1 ½ lb. lean ground beef
6-7 medium potatoes (about 6-7 cups raw, chopped)
3 carrots chopped (about 2/12 cups raw, chopped)
1 onion chopped (about 1 cup)
1 clove minced garlic
1 cup frozen corn
1 cup frozen green beans (optional)
1 cup frozen peas
1 tbsp. tomato paste
1 tsp. thyme
6 tbsp. butter
½ cup milk
1 tsp. salt
1 tsp. ground black pepper
1 package beef gravy mix prepared as per instructions
1 cup cheddar cheese shredded (optional)
Instructions
Peel and cut potatoes; cook in salted water until tender, about 20 minutes, drain.
Add butter, milk and mash; set aside.
In large sauté pan add ground beef, salt, pepper and cook until browned. Transfer to casserole dish.
Drain off all but about 1 tbsp. fat from sauté pan, add onions, carrots and garlic and cook until tender.
Stir in beans, corn and peas. Cook for about 4-5 minutes (I usually add the beans and cook for a few minutes before adding peas and corn as they take a bit longer to cook.
In the meantime prepare gravy mix as per package instructions.
When gravy has thickened, stir in tomato paste and thyme.
Add gravy mix into vegetable mix, then stir in ground beef and pour into 2 quart casserole dish.
Top with mashed potato mix, cover and bake 350 degrees for 30 minutes.
(optional) Add shredded cheddar cheese and bake uncovered for an additional 10 minutes or until cheese is melted.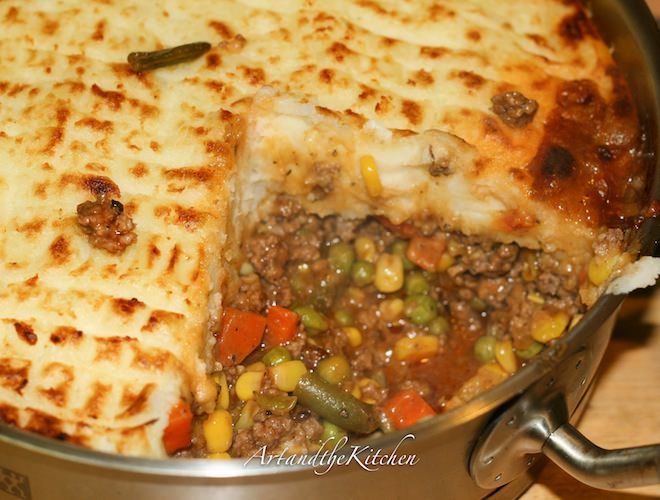 More great recipes your family will enjoy Baked Spaghetti Pie and Spaghetti and Meat Sauce