I recently had the pleasure of reviewing Ergo Chef 's Cutlery line designed with Chef Michael Symon. Chef Michael Symon Cutlery Line by Ergo Chef are top quality knives perfect for the professional chef and home cook alike.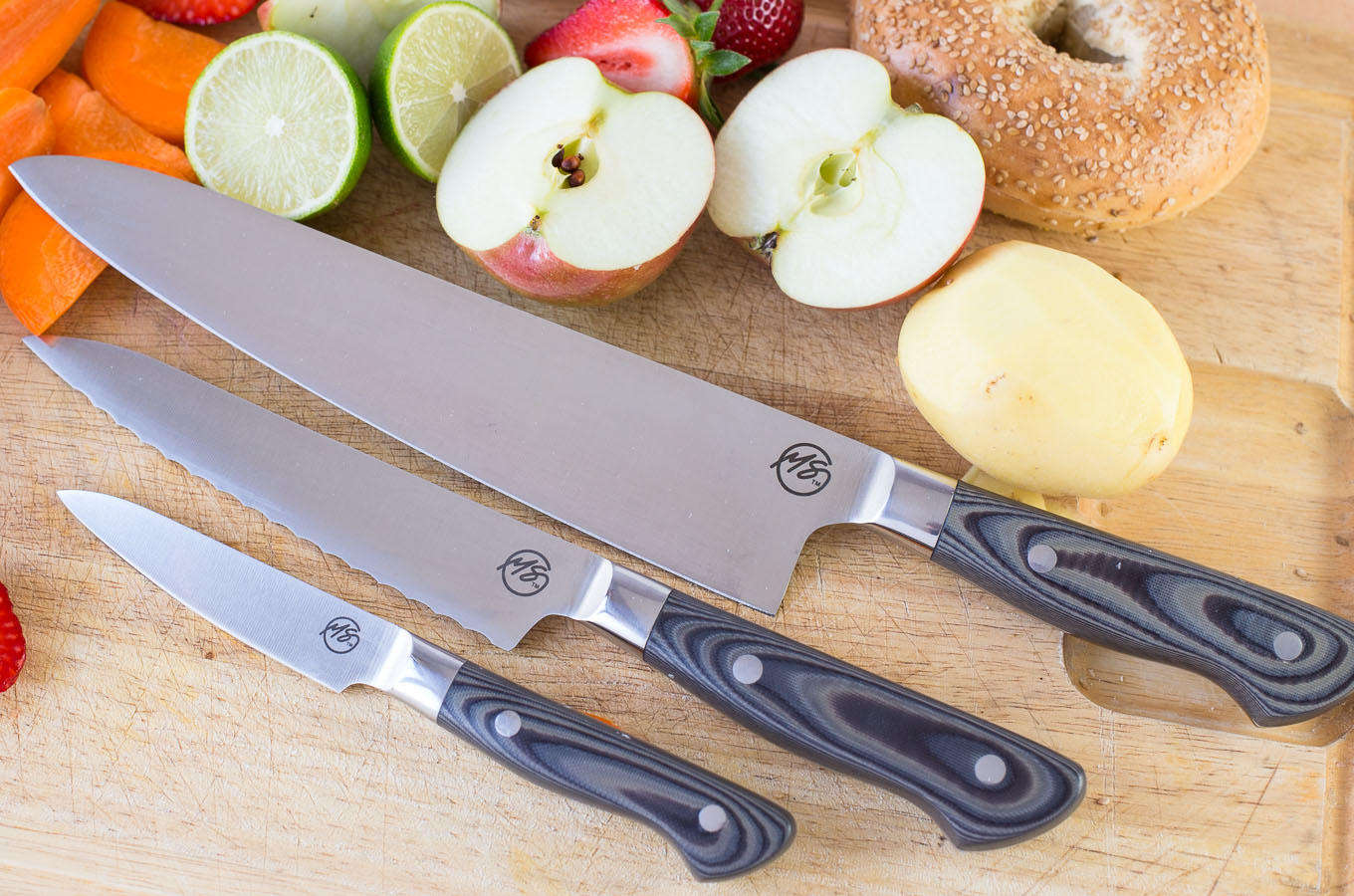 I love chopping, dicing and slicing food. I know that probably sounds strange, but it makes me feel like a chef when I'm chopping up vegetables for a great stew or cutting a whole chicken into perfect pieces. Using great knifes like these from Michael Symon's Cutlery by Ergo Chef makes cooking even more enjoyable. Not only are these knives finely crafted, they are gorgeous! Want to buy someone an amazing Wedding Gift or Housewarming Gift; these knives will be treasured for years!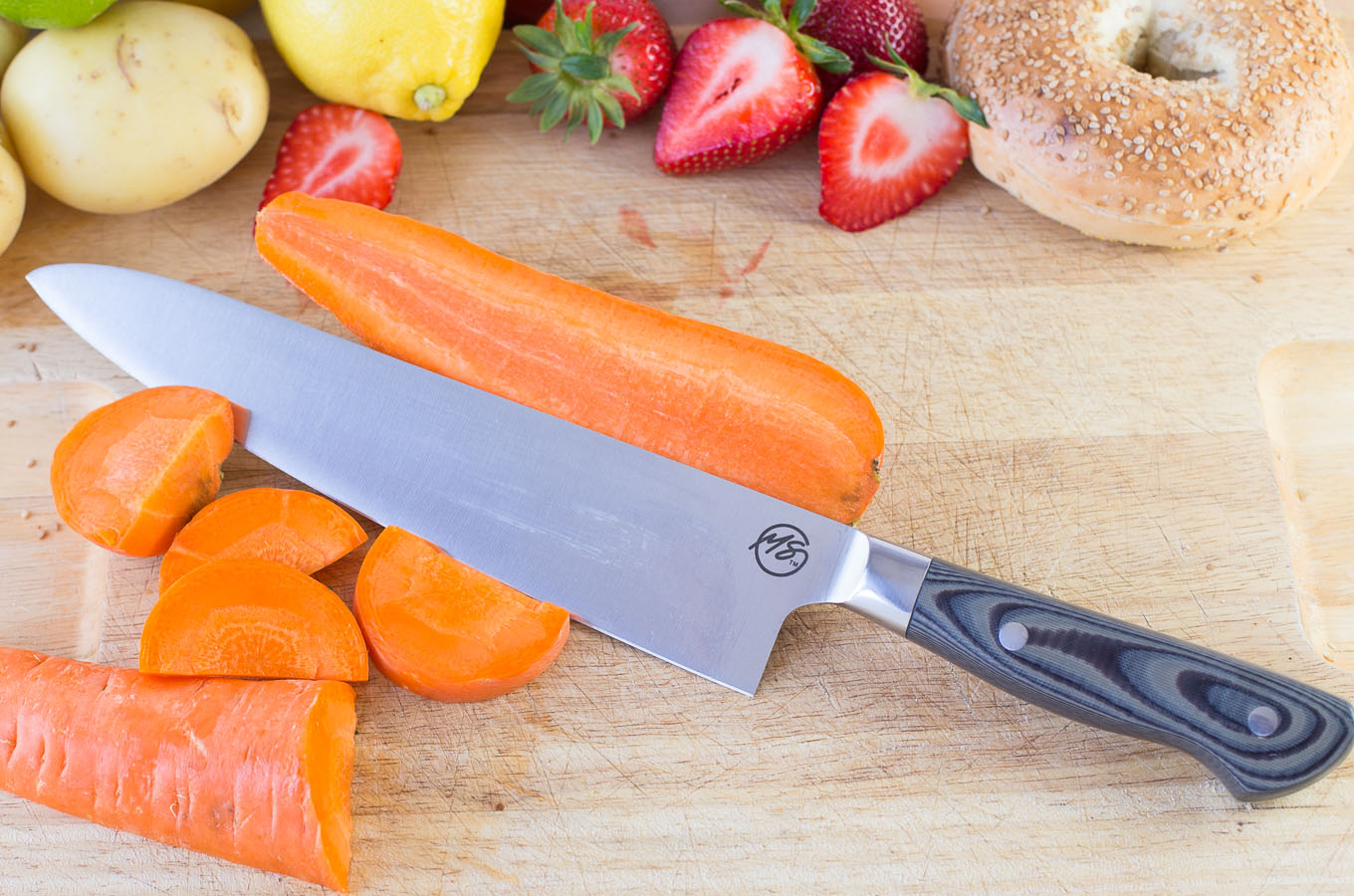 My go-to knife in the kitchen is a Chef Knife. As one of the most used knives you'll own, quality is important. Michael Symon's 9 inch Chef Knife is crafted with high carbon German Stainless steel, has great weight and balance. This strong, durable knife cuts through a whole chicken with ease, yet has sharpness that lasts for making precision cuts through delicate fruit and vegetables. This great looking knife just feels right in your hand!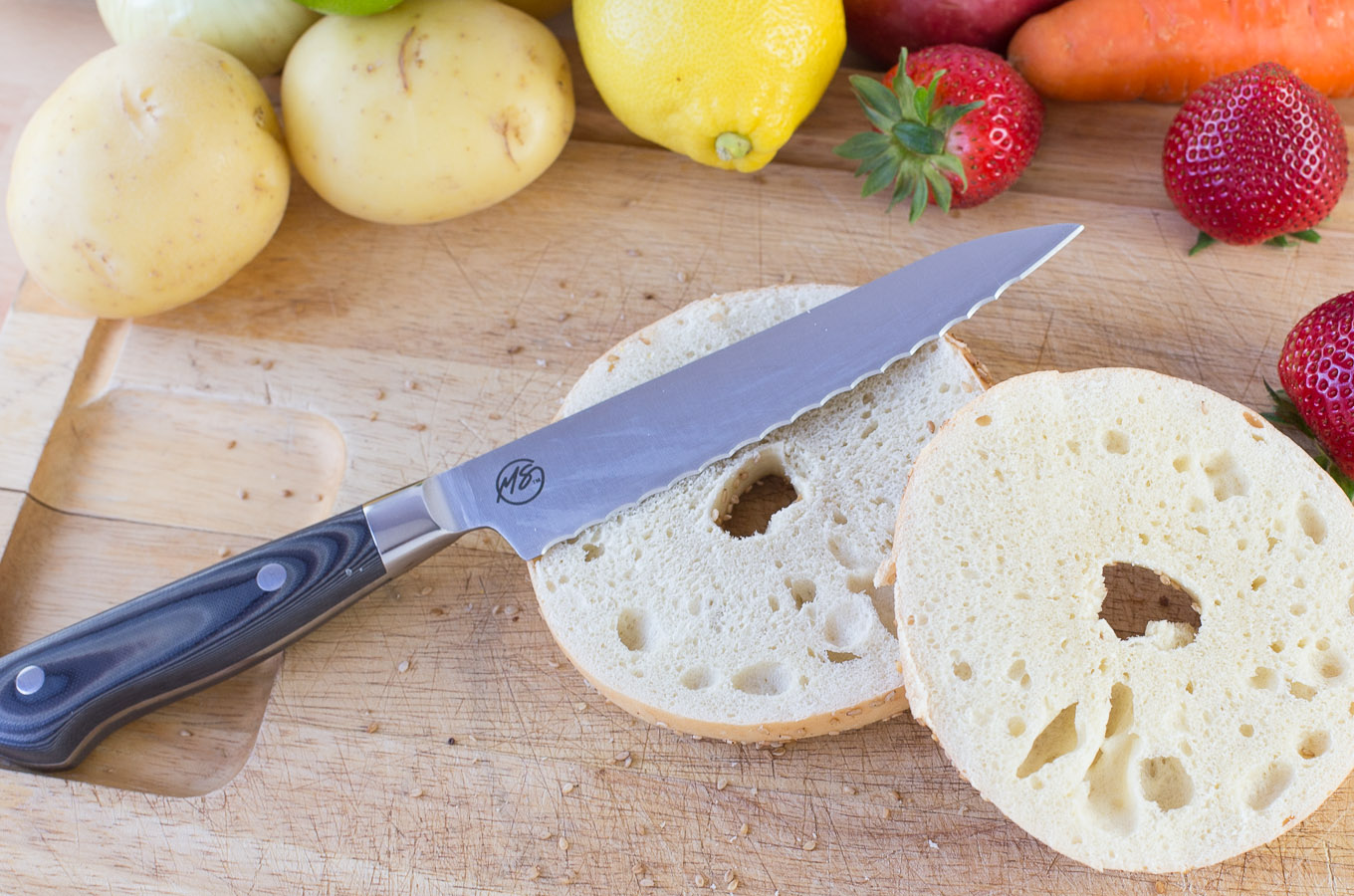 The 6 inch Serrated Utility Knife slices things like bagels, hard and soft crusted breads with ease. The wide serrations in the blade produce very few crumbs. This knife also slices cleanly through tomatoes and other delicate fruits and vegetables without tearing them. Excellent for slicing through sandwiches!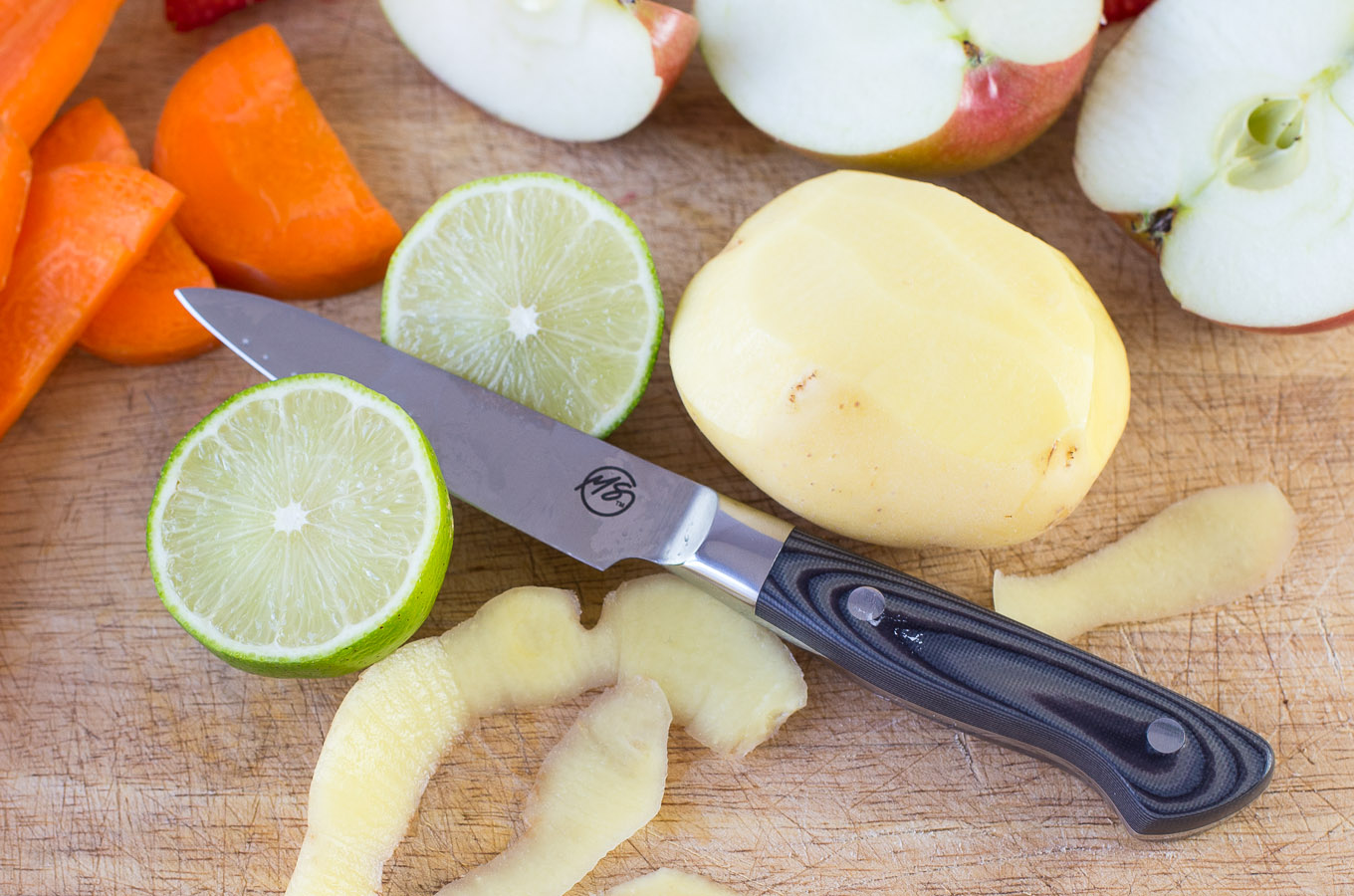 Another "must have" knife is a paring knife. The Michael Symon 3.5 inch Paring Knife is great for peeling and slicing smaller fruits and vegetables. I found this knife comfortable to hold and allowed great control when peeling such things like potatoes and apples.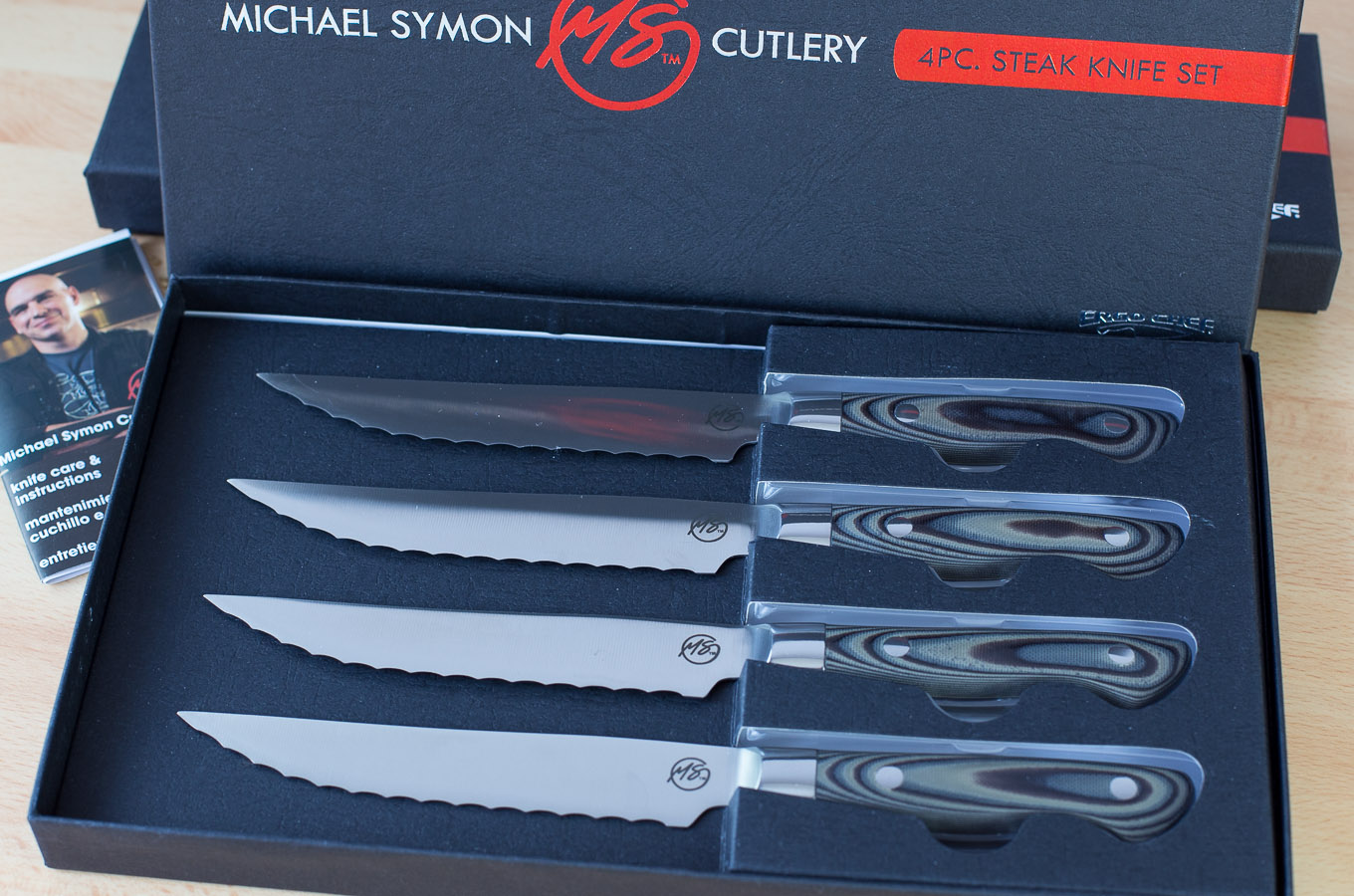 The Michael Symon 4 Piece Serrated Steak Knife Set is stunning! Beautiful steak knives that cut all your proteins perfectly without tearing. The precision sharp serrated knife edge is designed for smooth slicing.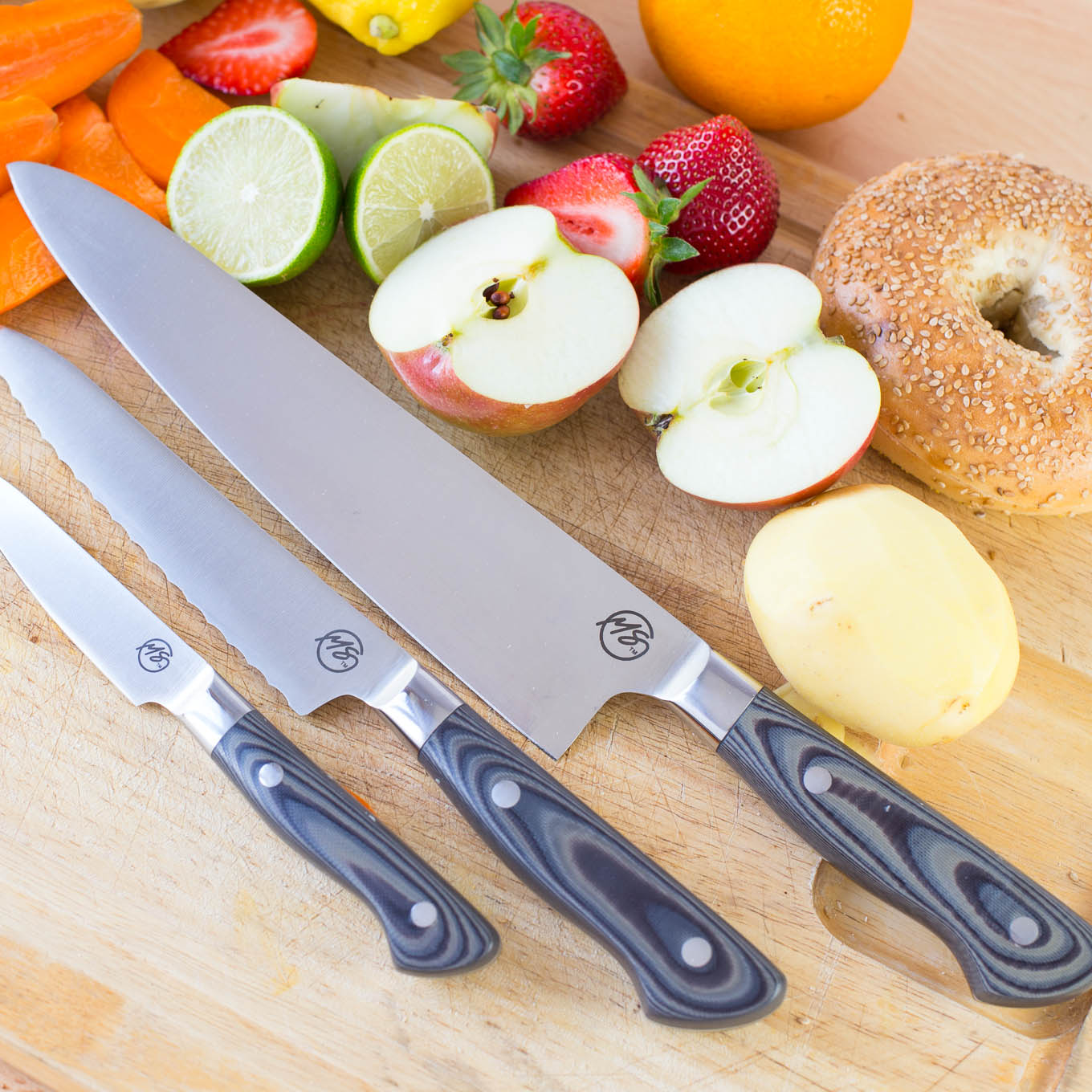 Also part of the Michael Symon's line by Ergo Chef that I had the pleasure of trying out were the 7″ Vegetable Cleaver and 6″ Chef Knife. These awesome knives can be beautifully displayed on the wall mount Bamboo Magnet Strip.
Some of the great features of Michael Symon Cutlery by Ergo Chef:
German Made High Carbon Stainless Steel (X50CrMoV15)
G10 Fiberglass resin handles – one of the world's strongest handle materials
Heat treated for longer edge life
Available at select Kitchenware stores in Canada and United States.
For more information check out Ergo Chef Website – click here
*One of the best parts of my job is getting to work with great companies. I was given complimentary knives from Ergo Chef to review. The opinions expressed are my own.
SaveSave