Find your Adventure, push your body outside it's comfort zone and discover a sport you love! I finally found my Adventure this year by taking up hiking with the goal to climb to the peak of a mountain!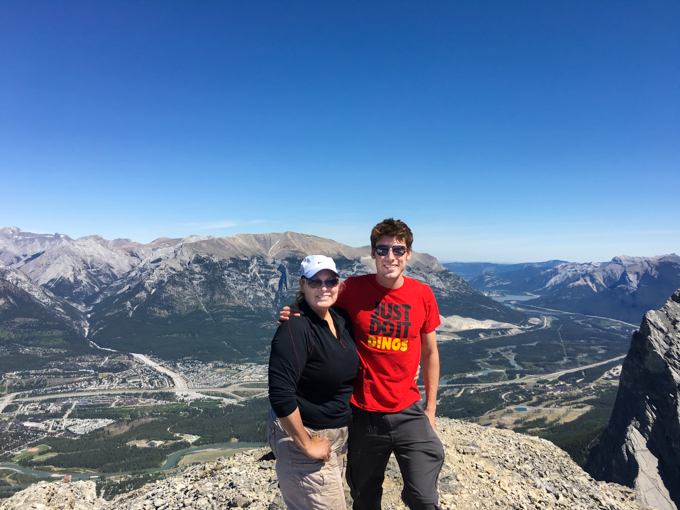 Living in Alberta we have the most magnificent mountains to climb throughout Jasper, Banff, Lake Louise and Kananaskis country. Every time we drove through the mountains I would look up at those peaks and dream of what it would be like to be standing on the very top. My son, Garrett, is an avid mountain hiker and has made me envious with his stunning photos and FaceTime chats from the top of the mountains he's climbed. This year he promised to take me on a hike for Mother's Day, but first I had to get in somewhat reasonable shape.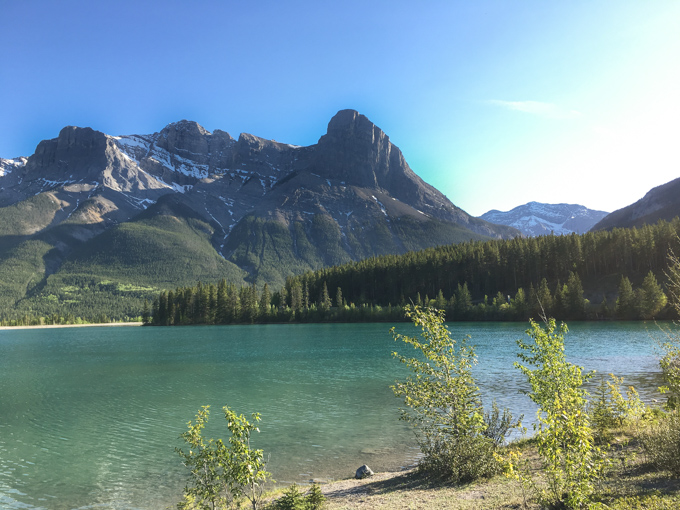 My journey began with hiking a wonderful wilderness area in St. Albert called Riverlot 56. Now, in St. Albert we don't have much for mountains to climb, but this was a perfect place to start wearing in the hiking boots. I go very early in the morning before anyone else hits the trails. I love being alone out there, the peace and tranquility is a perfect way to start the day. Hiking these trails helped me get prepared for the mountain hike adventure my son was going to take me on. Hiking my St. Albert trails has even been a bit of an adventure. I've encountered coyotes, deer and even moose. On one of my walks I heard a snort, turned to look and I'm not kidding 6 feet from me were two moose in the bush. I must say this made me pick up my pace a tad!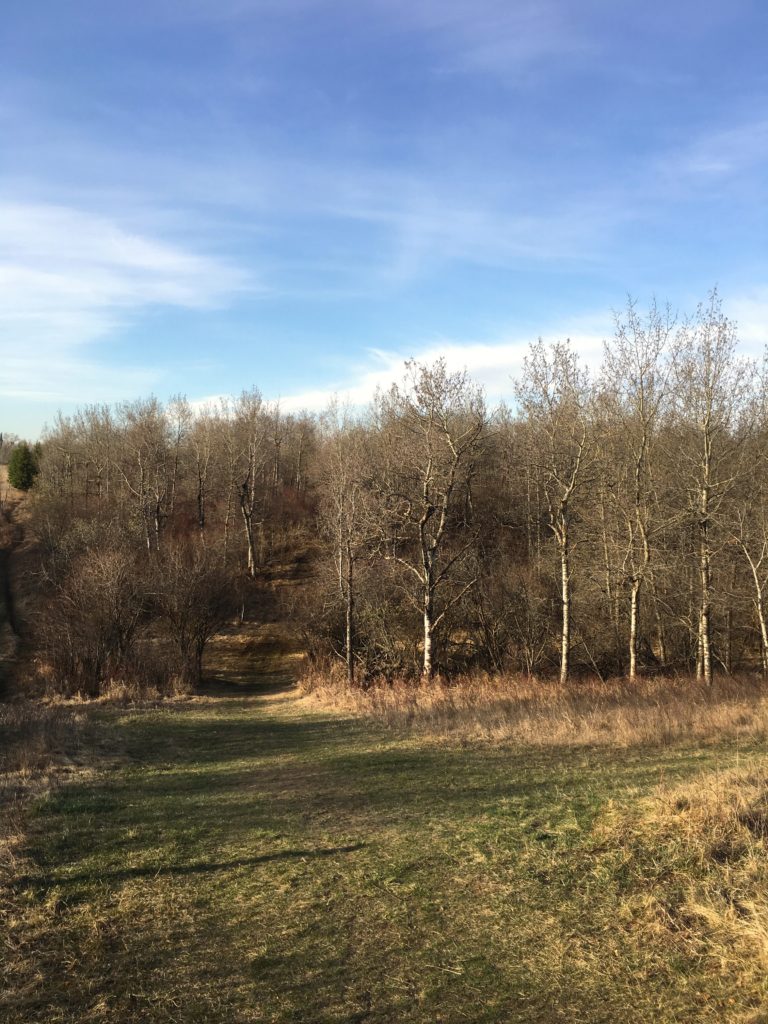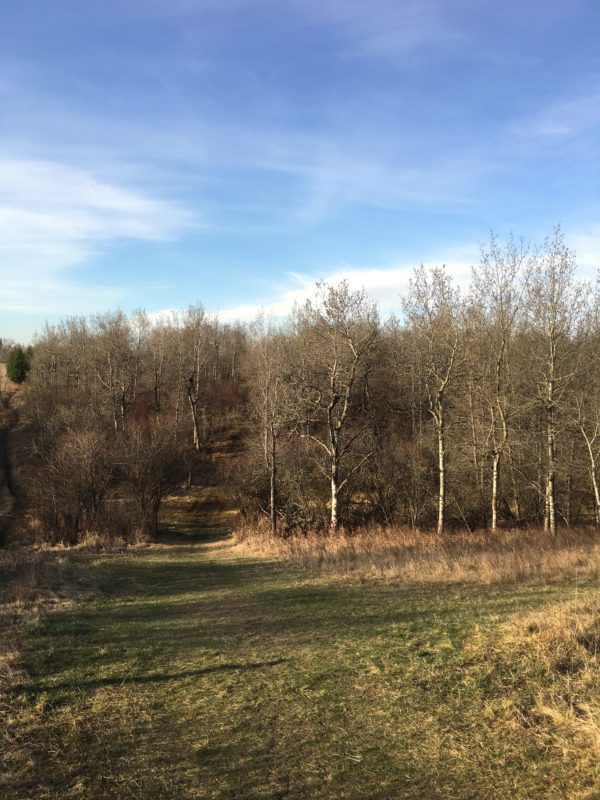 When I first began hiking the trails I would be dragging my feet in no time and lacking energy. My problem was I wasn't energizing my body first with nutritious food. I started eating a CLIF Bar about an hour before my hike and was amazed at how I felt. I was able to pick up my pace and feel invigorated instead of tired. CLIF Bars taste terrific and are made with at least 70% organic wholesome ingredients! NO partially-hydrogenated oils, artificial flavours, synthetic preservatives or high fructose corn syrup. They come in 9 terrific flavours, my favourites are Crunchy Peanut Butter and Coconut Chocolate Chip.
On Mother's Day 2016 at the age of 54 I climbed my first mountain!! It was probably the hardest physical thing I've have ever done. Was it easy? NO! Was it exhilarating? YES!! My son and I went to the very top of Miner's Peak near Kananaskis, AB. The view was breathtaking, peering around the mountain peaks and the town of Canmore below. This adventure will be one of those highlight moments of my life, one that I was so grateful to share with my son. I'm hooked and can't wait for my next mountain to climb. Find something that challenges you and Feed Your Adventure!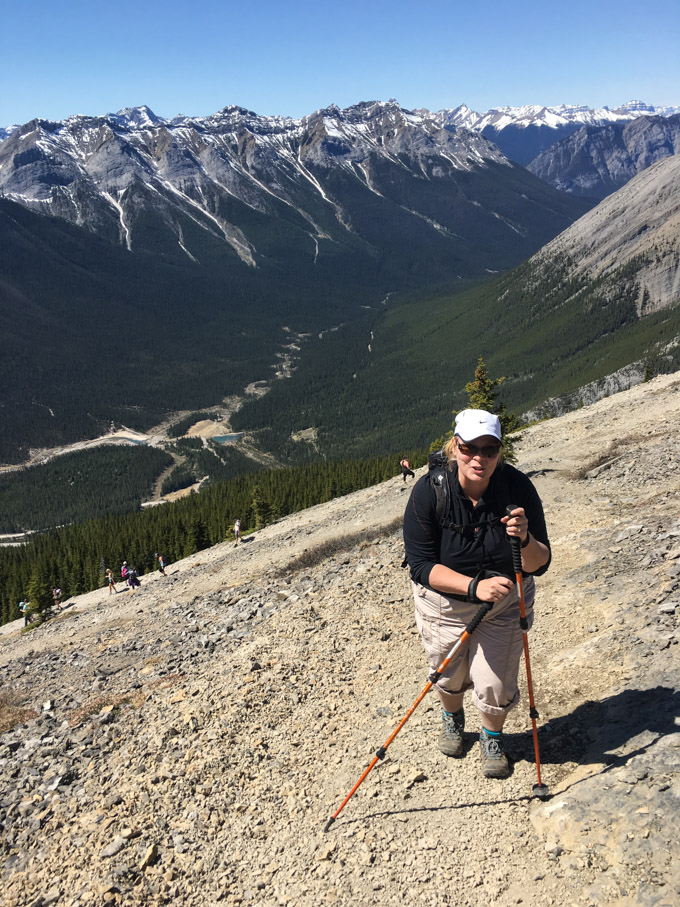 After a long gruelling journey it was time to chill, have a CLIF Bar , and take in the beautiful view!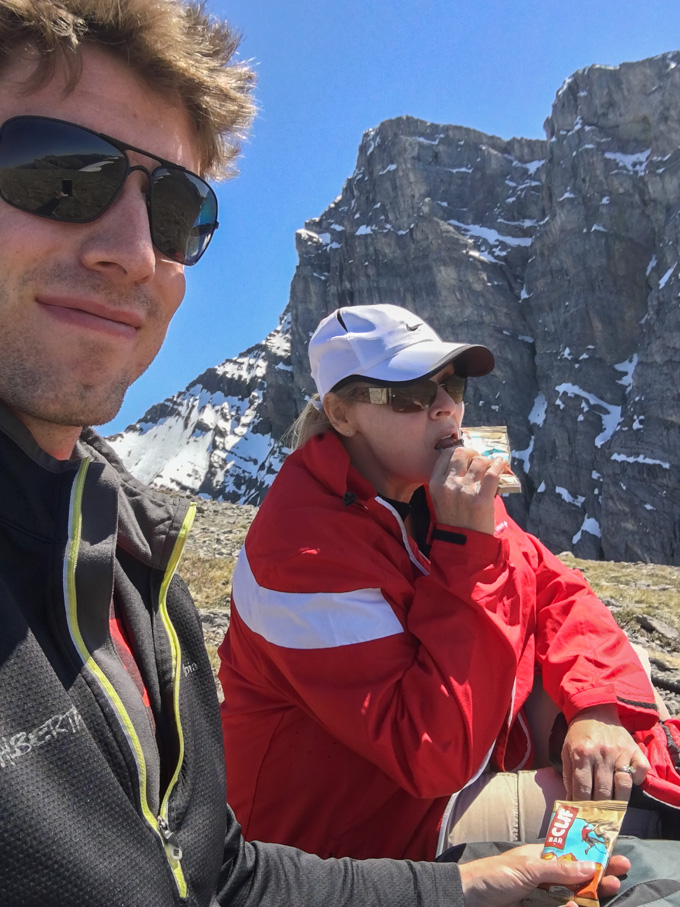 My goal is to challenge myself a bit more each and every day and get ready for the next mountain peak!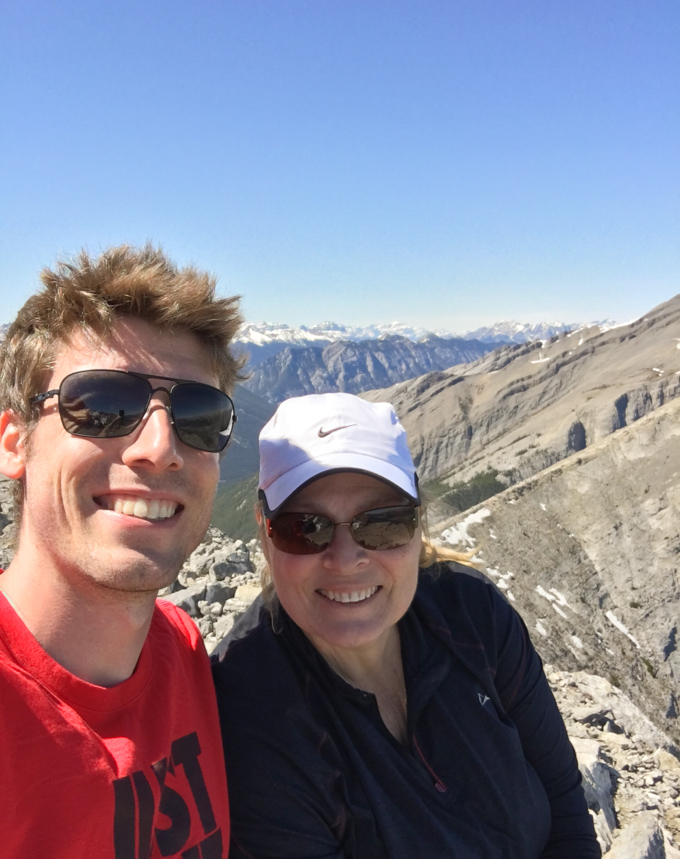 *This blog post was sponsored by CLIF Bar and I was compensated for this post. All opinions expressed are my own.