I've got a new favourite kitchen appliance, here's my FoodSaver 2-in-1 review. There is no more food wasting in our home!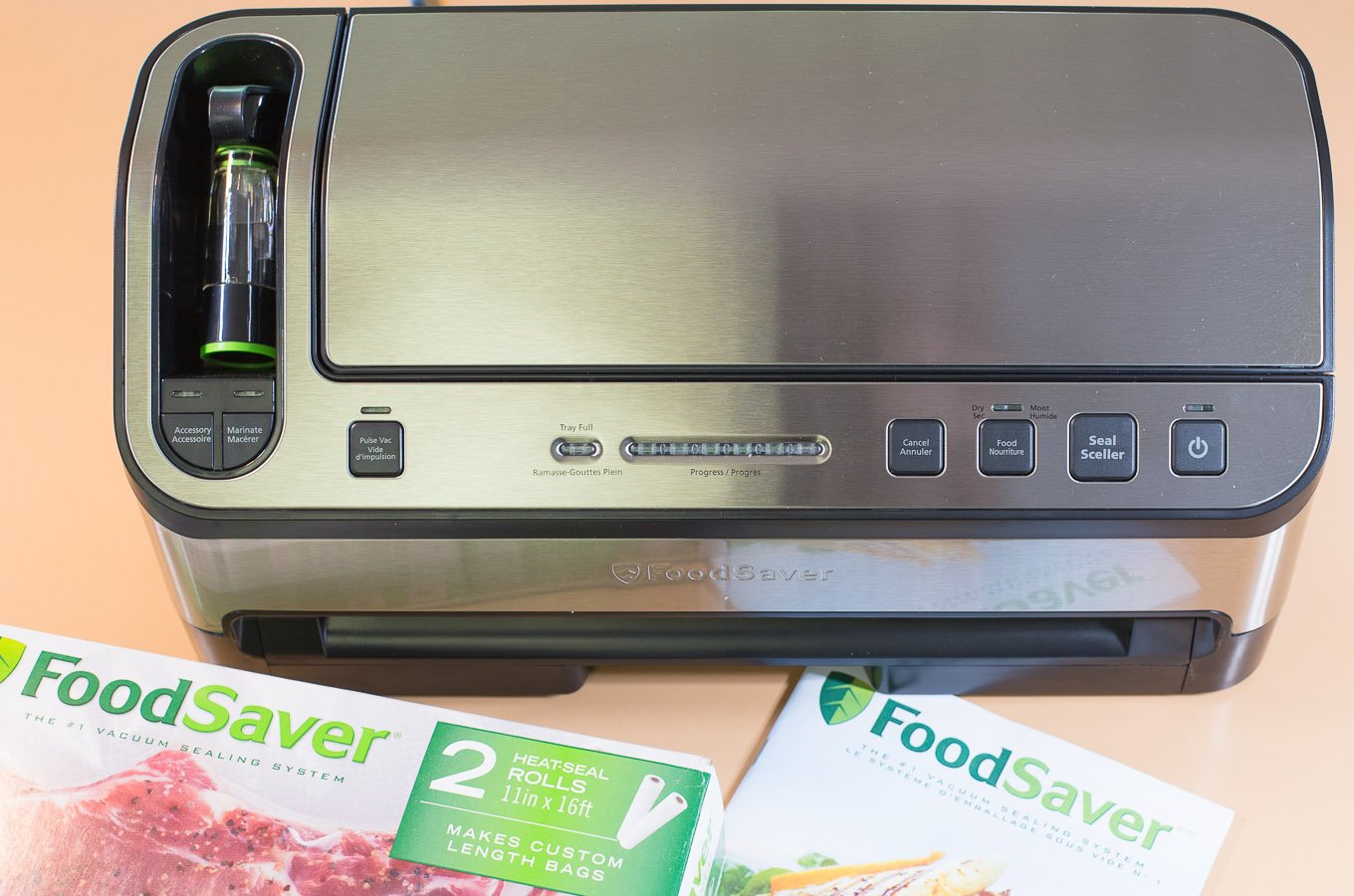 When my husband and I became empty nesters a few years ago, wasting food became a huge problem. I was constantly throwing out food that would go bad before we could use it. As a frugal gal from Saskatchewan throwing food in the garbage bothers me greatly, so when I was asked to do a FoodSaver 2-In-1 Review I jumped at the chance! The FoodSaver 2-In-1 vacuum sealing system has been an incredible help for storing our food and eliminating unnecessary waste. It keeps food fresh up to 5x longer. Saving food means saving money! The FoodSaver 2-In-1 is such a versatile kitchen appliance; from food preservation, freezer storage to meal planning. I am constantly discovering new ways to use my FoodSaver. The FoodSaver stainless steel finish looks great, so I leave mine on the countertop ready to use.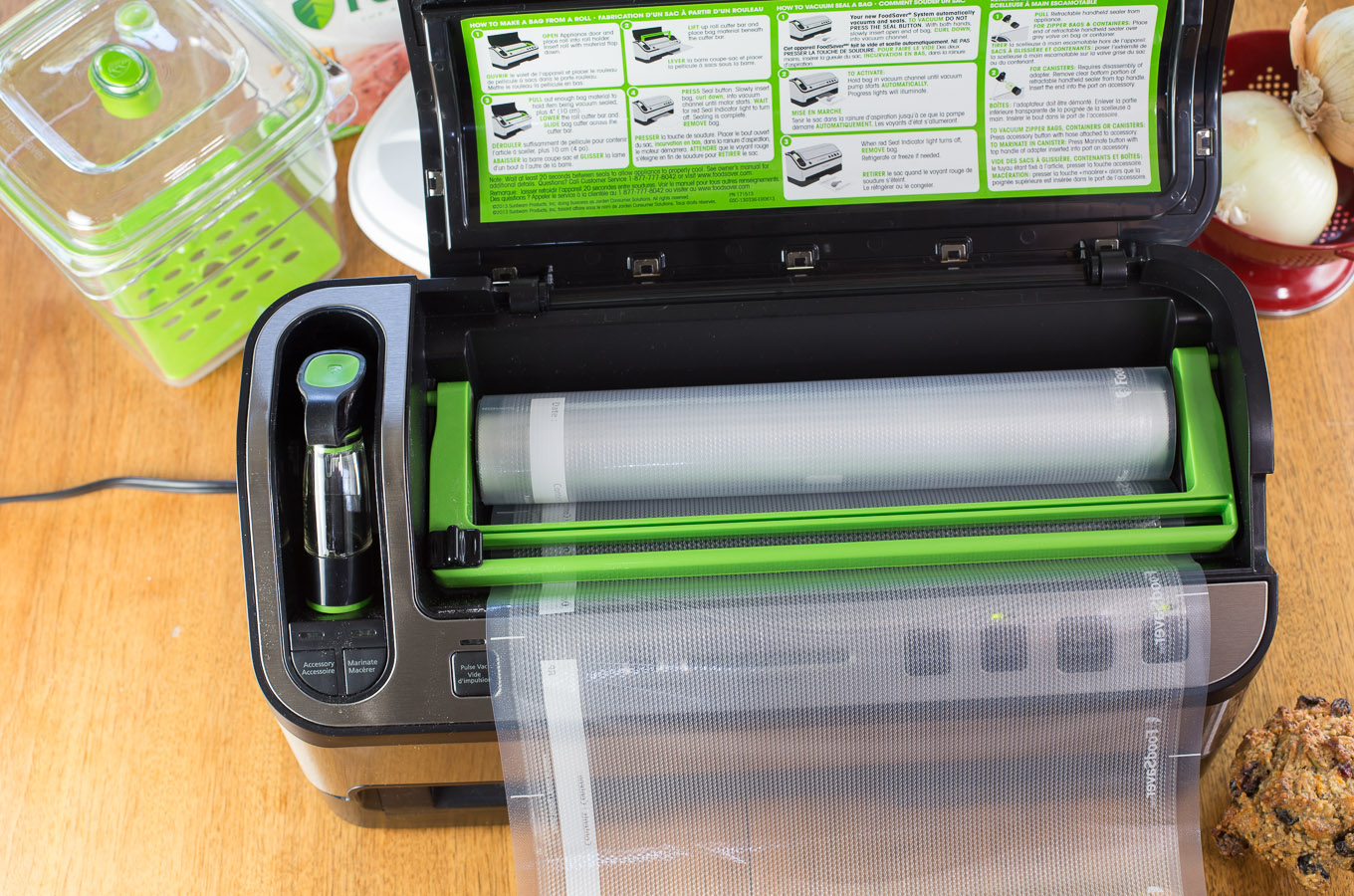 The FoodSaver starter kit came with a variety of bags and rolls. The rolls work great to make various sized bags. Simply cut the size of bag you need with the built in cutter. I cut bags to store and seal my Fuel to Go Muffin mix. This is one of my family's favourite recipes, but it requires a lot of ingredients. To save me a ton of time I make batches of the dry ingredients, bag and seal, then keep in the freezer until I'm ready to bake some.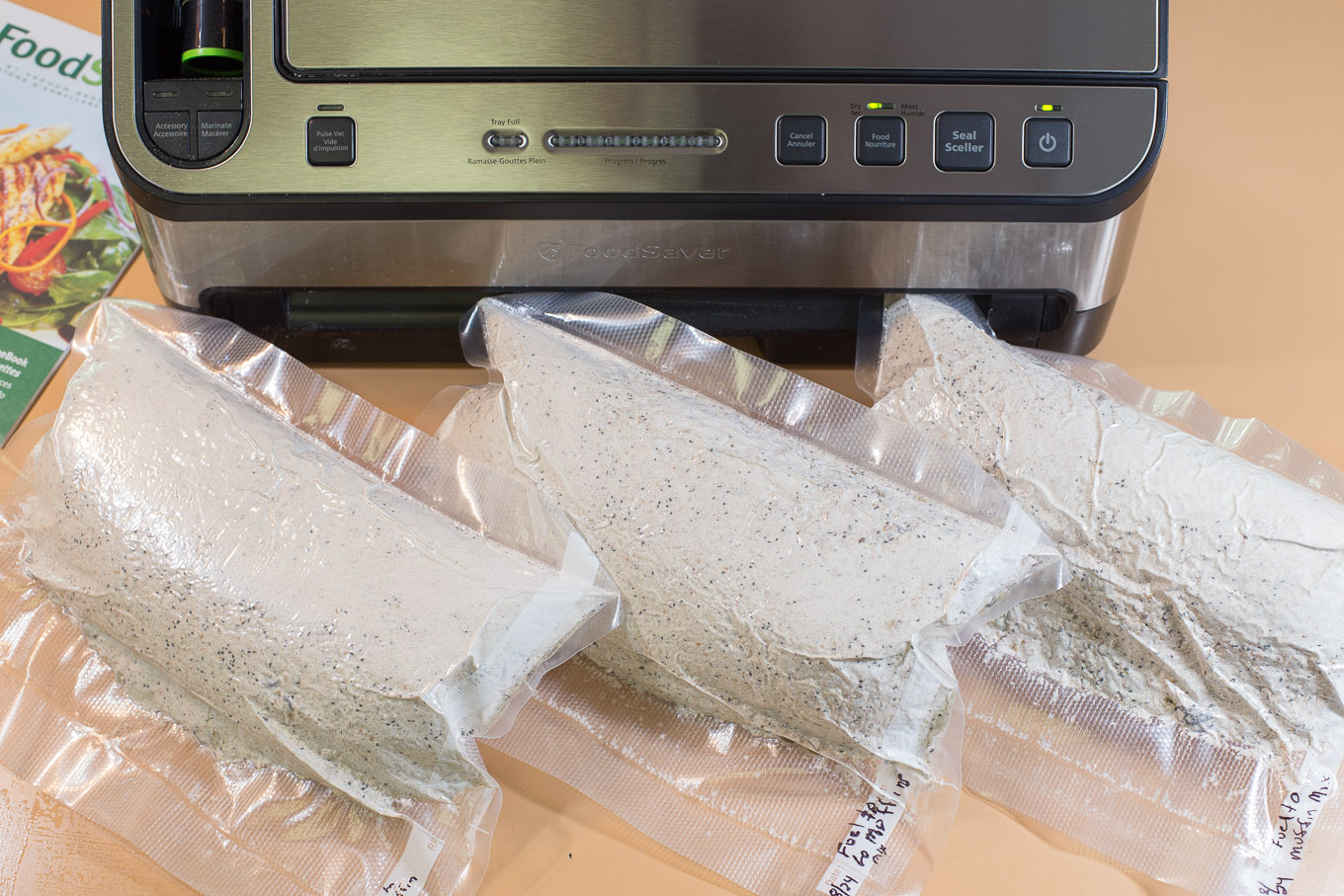 The resealable zipper bags are great for storing things like cheese, fruits and vegetables. To vacuum seal these bags you use the handy accessory attachment. I was amazed at how long my lemons lasted!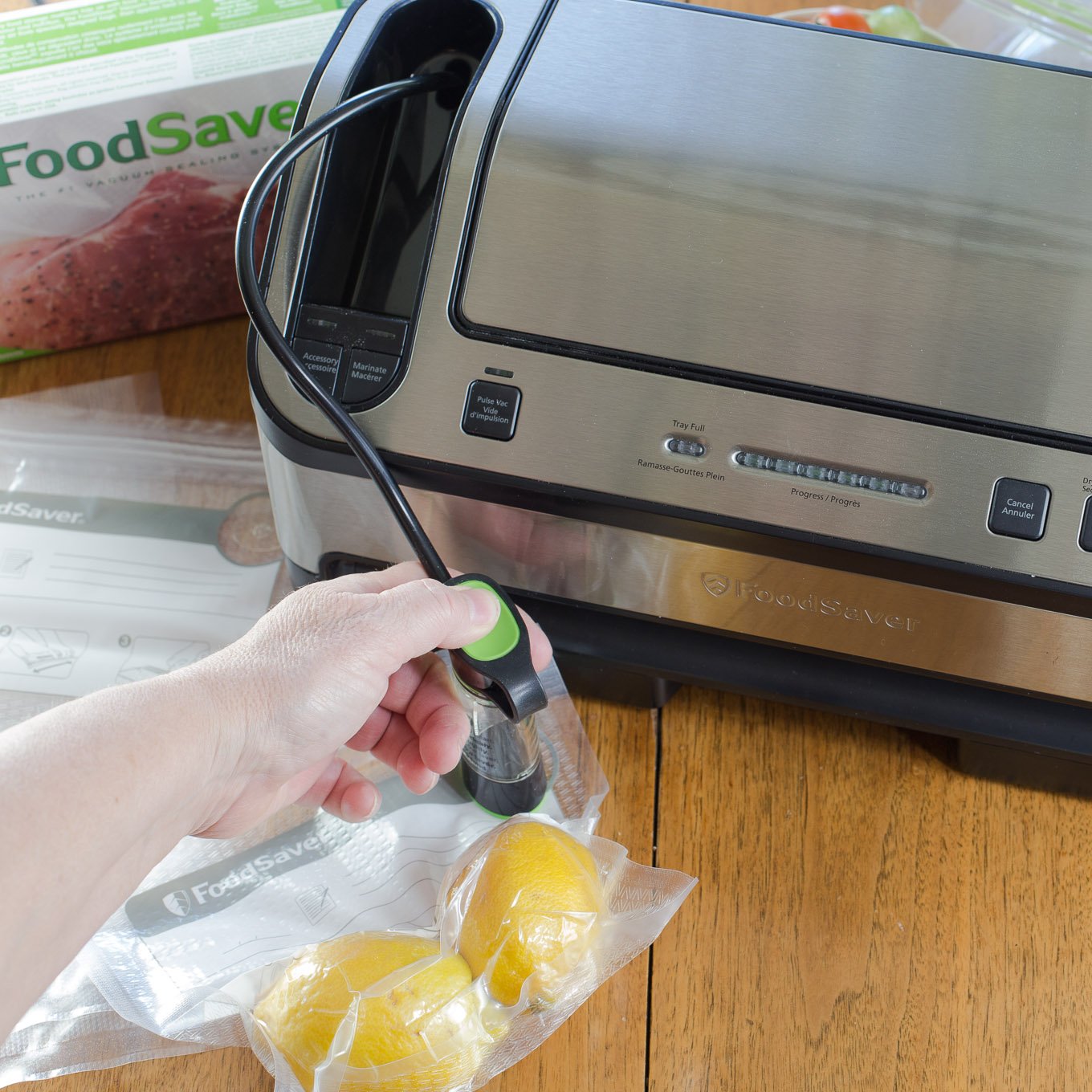 I was also given some FoodSaver containers which work great for storing food items that go bad quickly like berries. No more moldy, mushy berries after 2 days. The FoodSaver removes the food destroying air from the container, keeping berries fresh for days longer.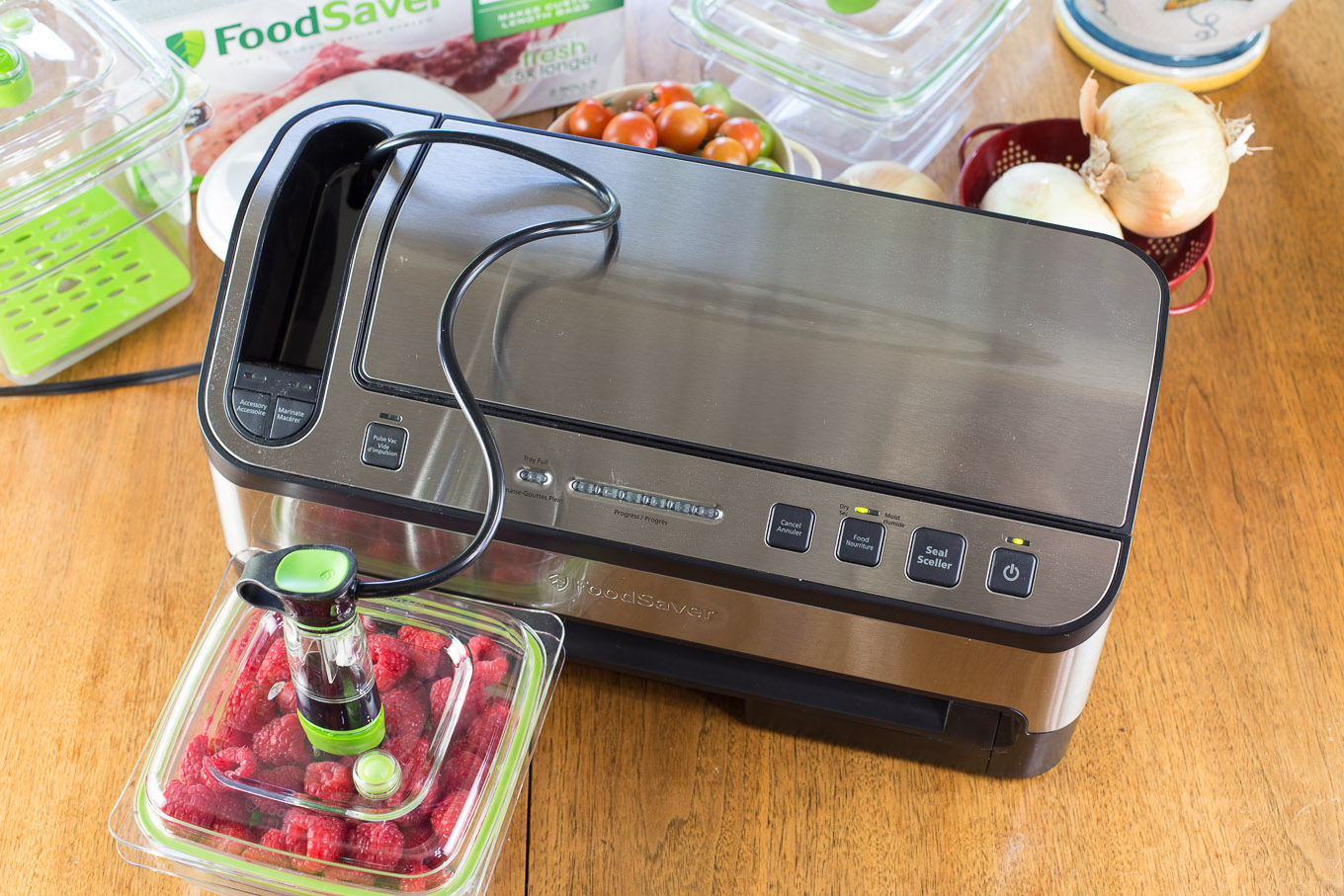 I love to cook with wine, but I'm not much of a wine drinker, which leaves me with leftover wine that goes bad. Not any more! I use the handy FoodSaver Bottle Stopper and accessory attachment to seal out air preserving the quality, taste and freshness of the wine. The bottle stopper also works great for oils and infusions.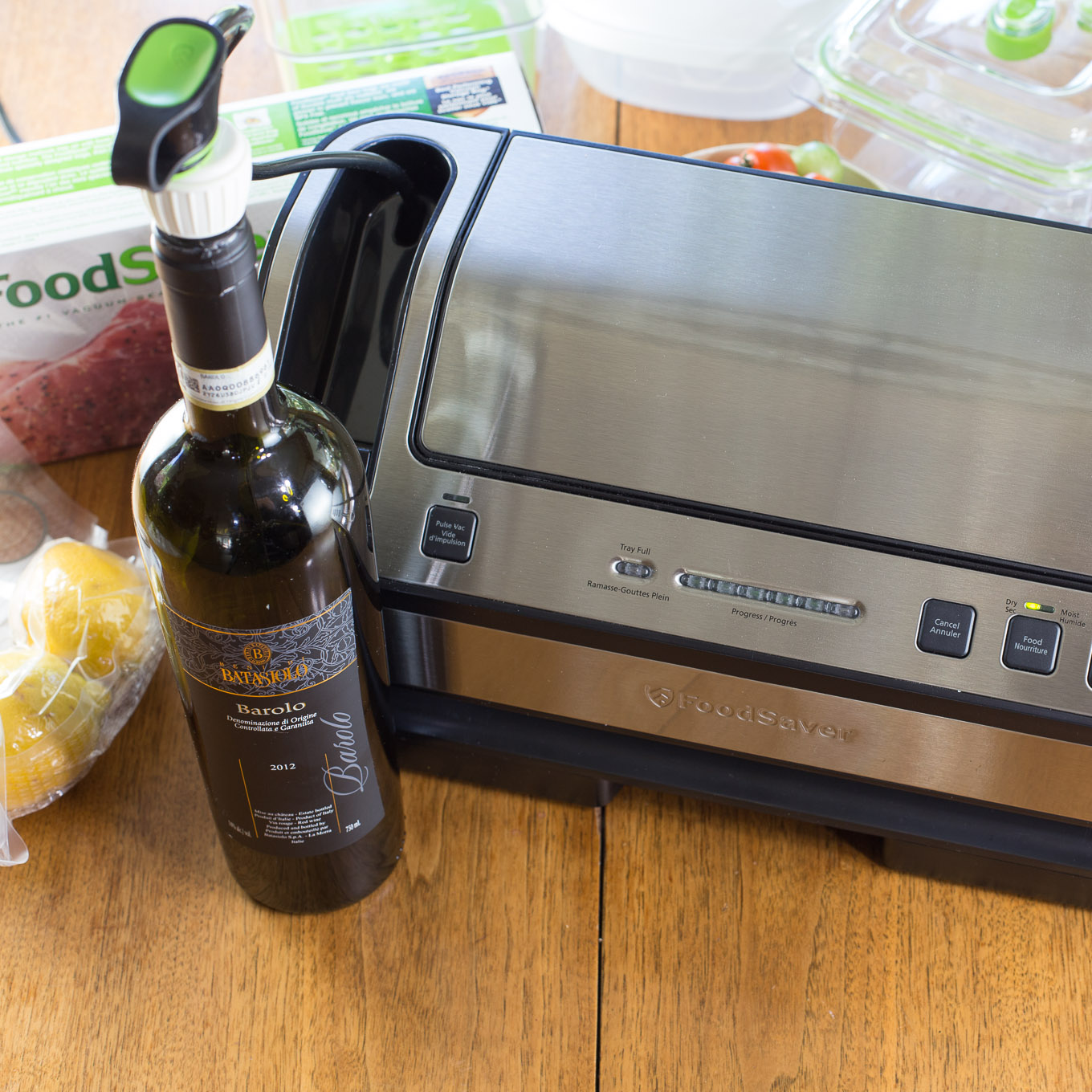 One of my favourite uses for the FoodSaver 2-In-1 is for onions. What do you do with leftover onions, you sure don't want everything in your refrigerator smelling and tasting like onions! The FoodSaver works amazing for storing onions. Once sealed you can store onions in your refrigerator for days with no onion smell!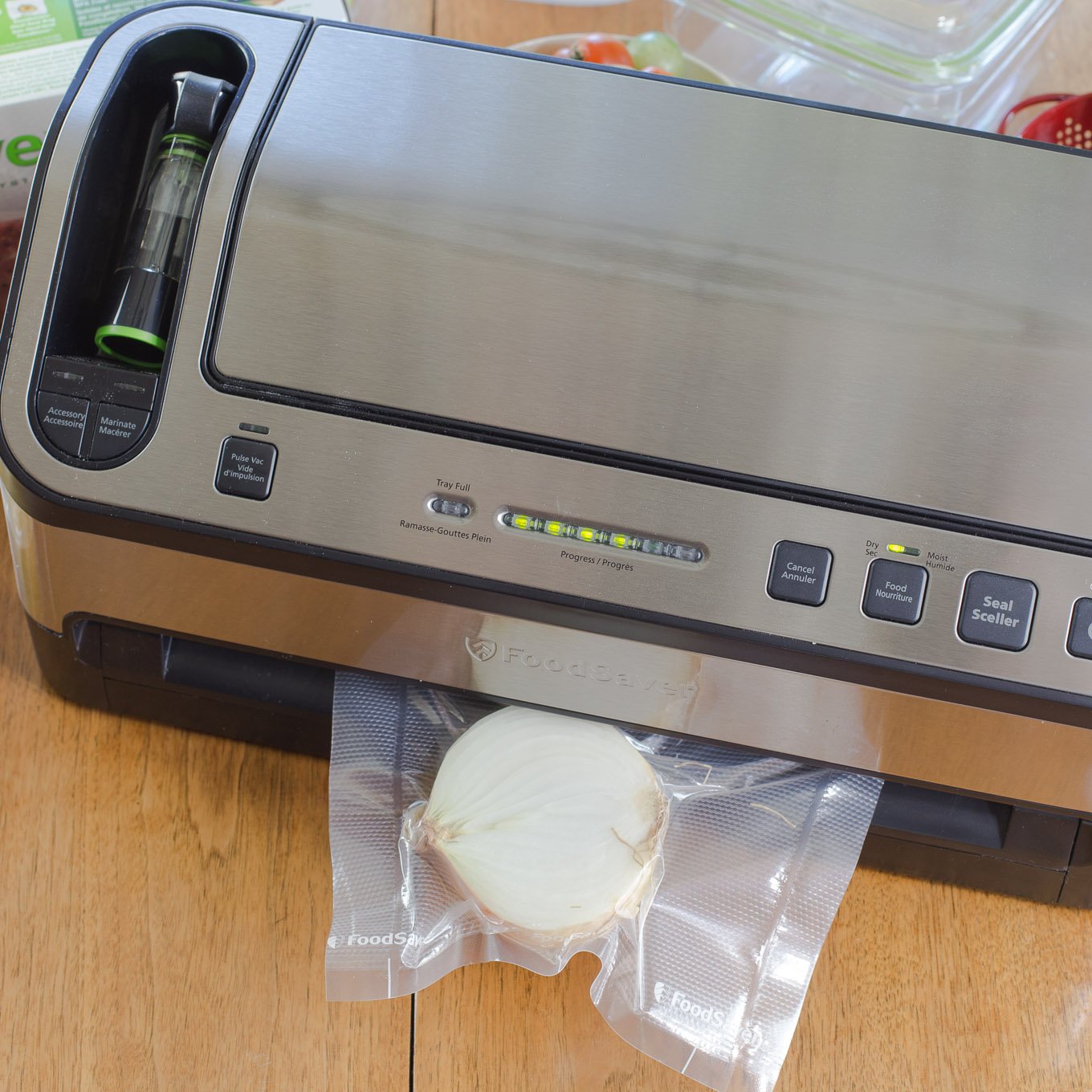 The FoodSaver 2-In-1 vacuum sealer also works with other bags. I resealed my grated parmesan and potato chip bags. The perfect seal without having to search for twist ties or clips.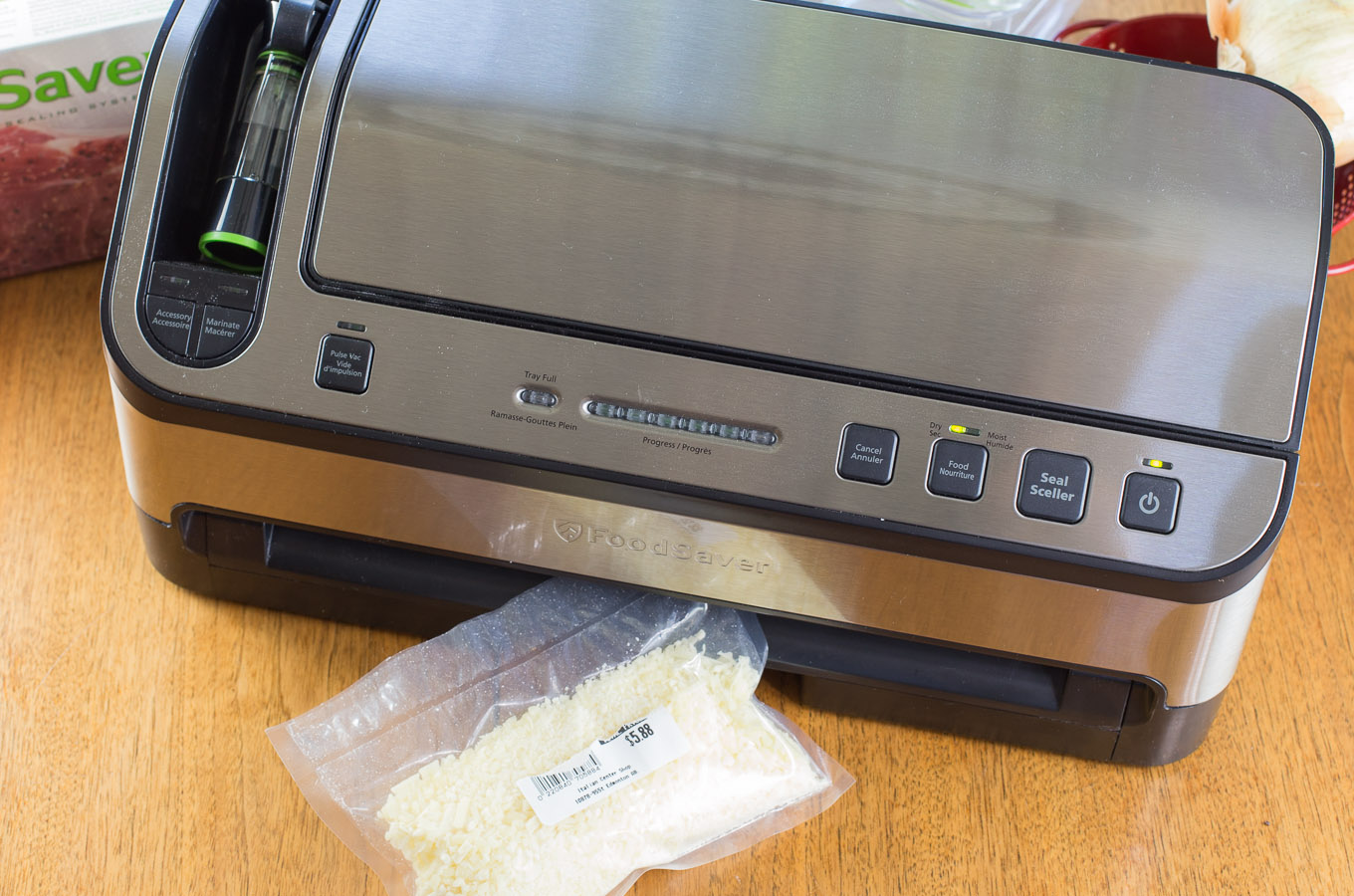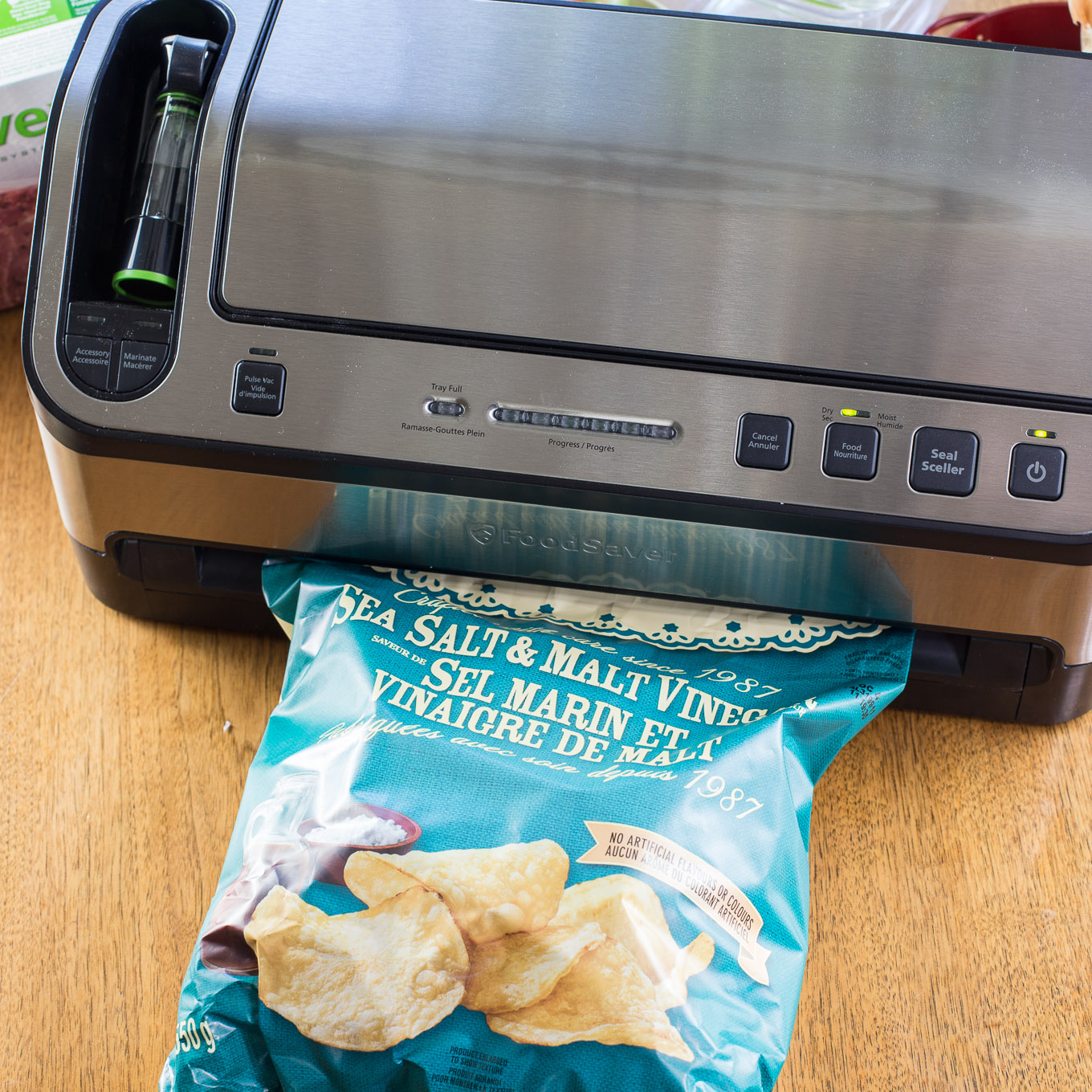 The FoodSaver 2-In-1 is great for meal planning. Prepare large batches of spaghetti sauce, soups, stews etc. then divide into meal portions, vacuum seal and freeze. A perfect time saver for busy families and the patented multi-ply bags seal food up tight with the FoodSaver Vacuum Sealer preventing freezer burn! I love my new FoodSaver and am sure your family will too. An amazing kitchen appliance that eliminates wasting food which saves thousands of dollars a year!
I received a complimentary FoodSaver 2-In-1 starter kit and containers from FoodSaver. As always the opinions expressed are my own.