This is a sponsored conversation written by me on behalf of Newell Rubbermaid®. The opinions and texts are all mine.
I enjoy the opportunity to work with some great companies and today I want to share with you two great products, the DYMO® LabelWriter™ 450 bundle and DYMO® LabelManager™ 160P label maker.
We recently began the monumental task of selling our house. After being in the same home for 25 years getting the house decluttered, organized and ready to put on the market was a huge job. Over the years we collected a lot of stuff and I will admit I accounted for 80 percent of it. As a blogger I collect a great deal of things that I use for photo props. As an artist and someone who loves doing crafts I have boxes of craft and art supplies. As a Mother, I saved pretty much every precious thing my son ever made! After parting with as much as I emotionally could, I started sorting, packing and labelling everything. The DYMO® LabelManager™ 160P label maker I purchased from our local Staples store made the job so much easier.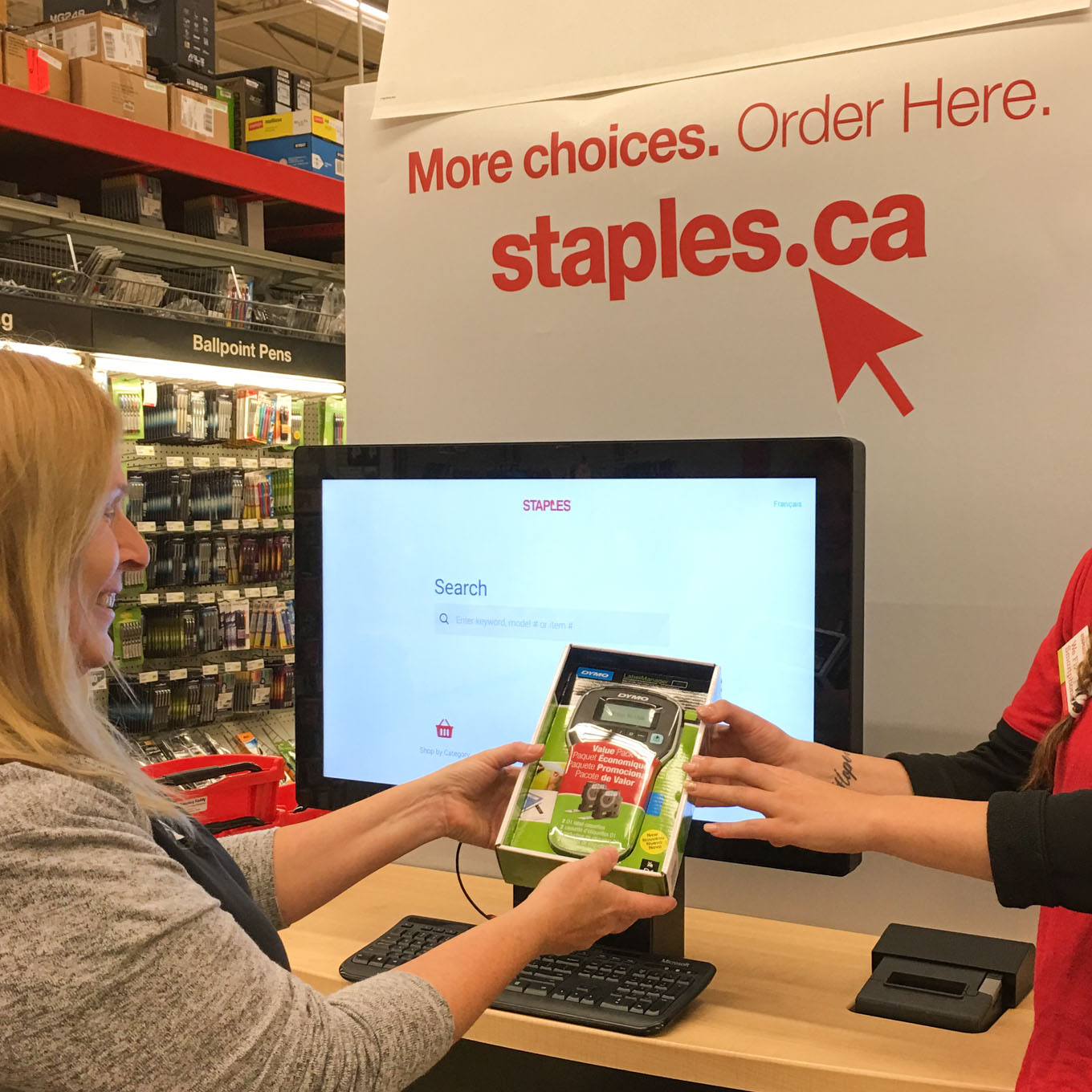 I loved the portability of the DYMO® LabelManger™ 160P label maker. It is compact and runs on batteries so I was able to take it from room to room to label my containers and boxes. This label maker is so easy to use and creates high-quality professional looking labels. My boxes and containers are now meticulously labelled, neat and organized in my storage room. With everything clearly labelled I will be able to find things easily while our house is being sold or when we move.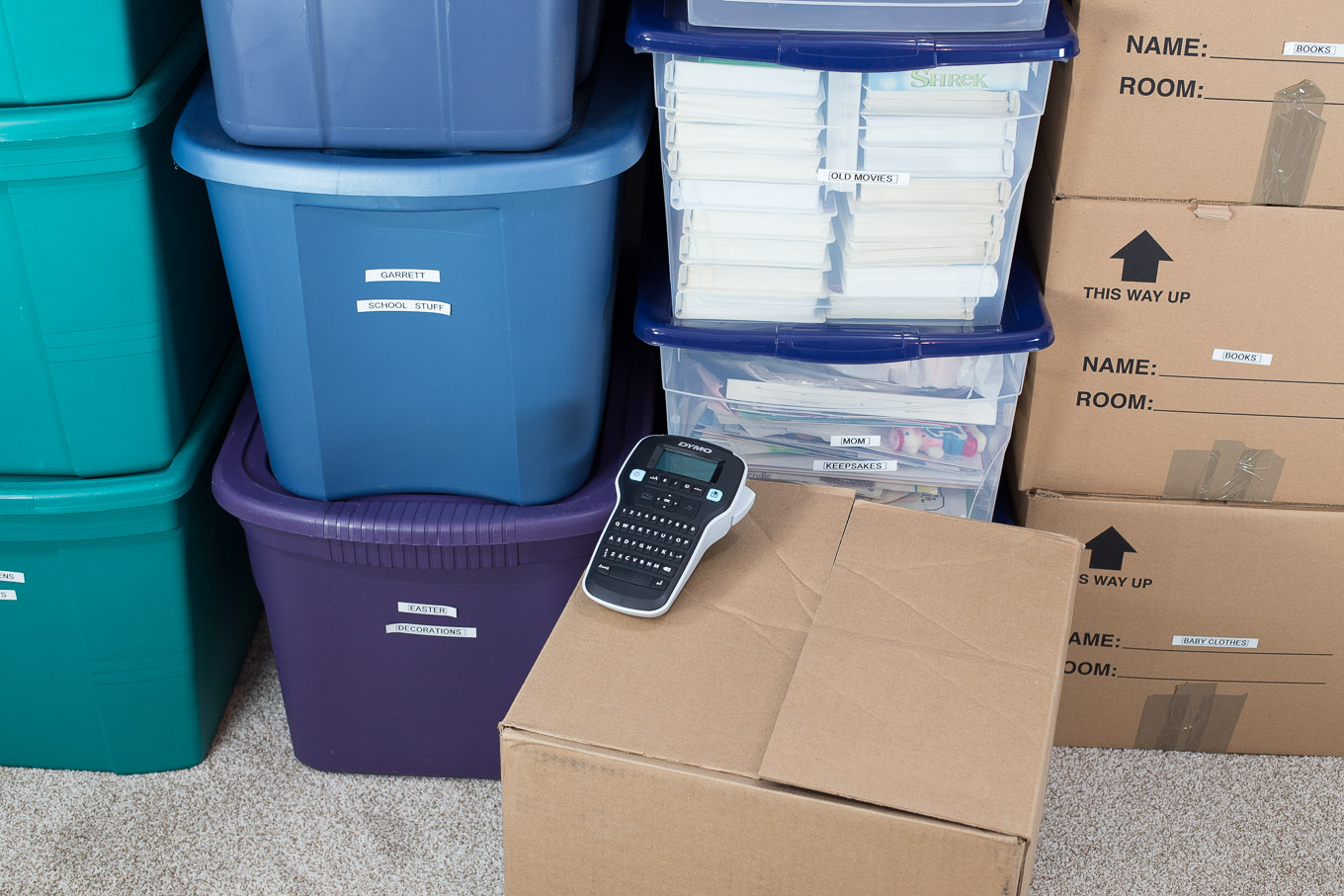 One of the most daunting things that needed to be organized was all the electronic cables and cords. With my DYMO® LabelManager™ 160P label maker I am labelling every electronics cord in our house! This will work great when we move and have to unhook everything. I will label every cord to know exactly where it plugs back into. This will save hours of frustration.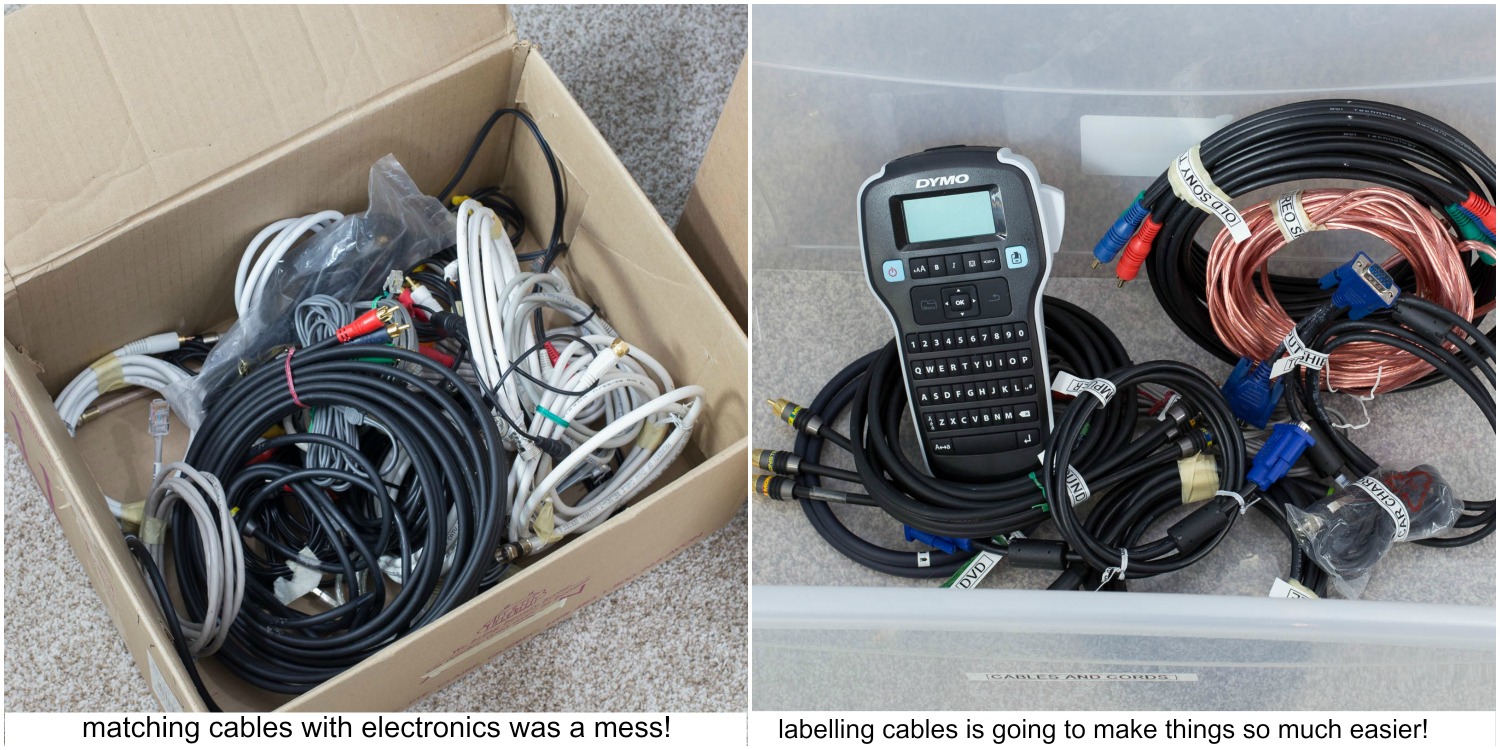 Next I tackled my Art & Craft studio. This is my little haven and I love keeping it neat and organized. Having everything beautifully labelled will make supplies accessible and easy to find.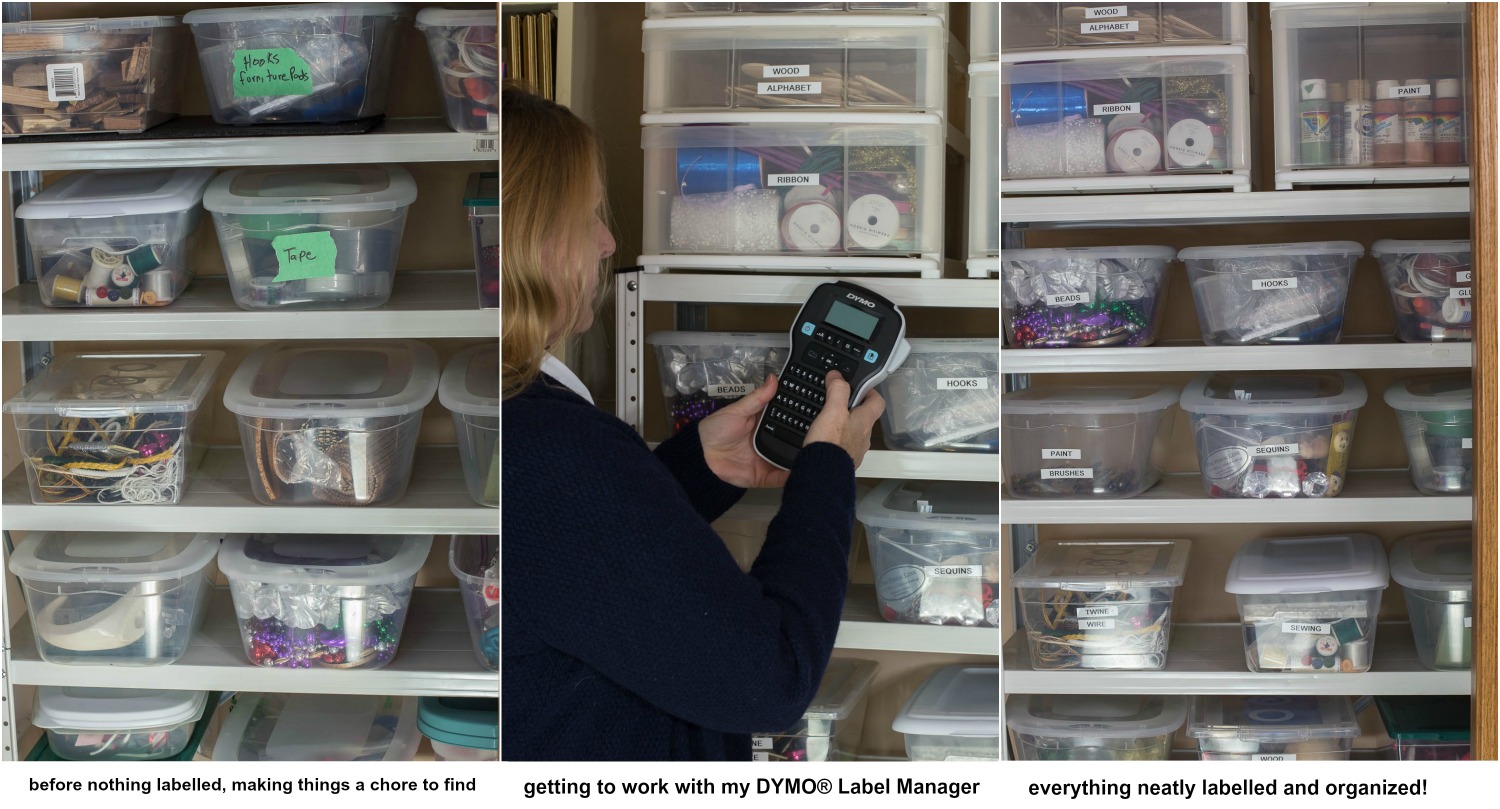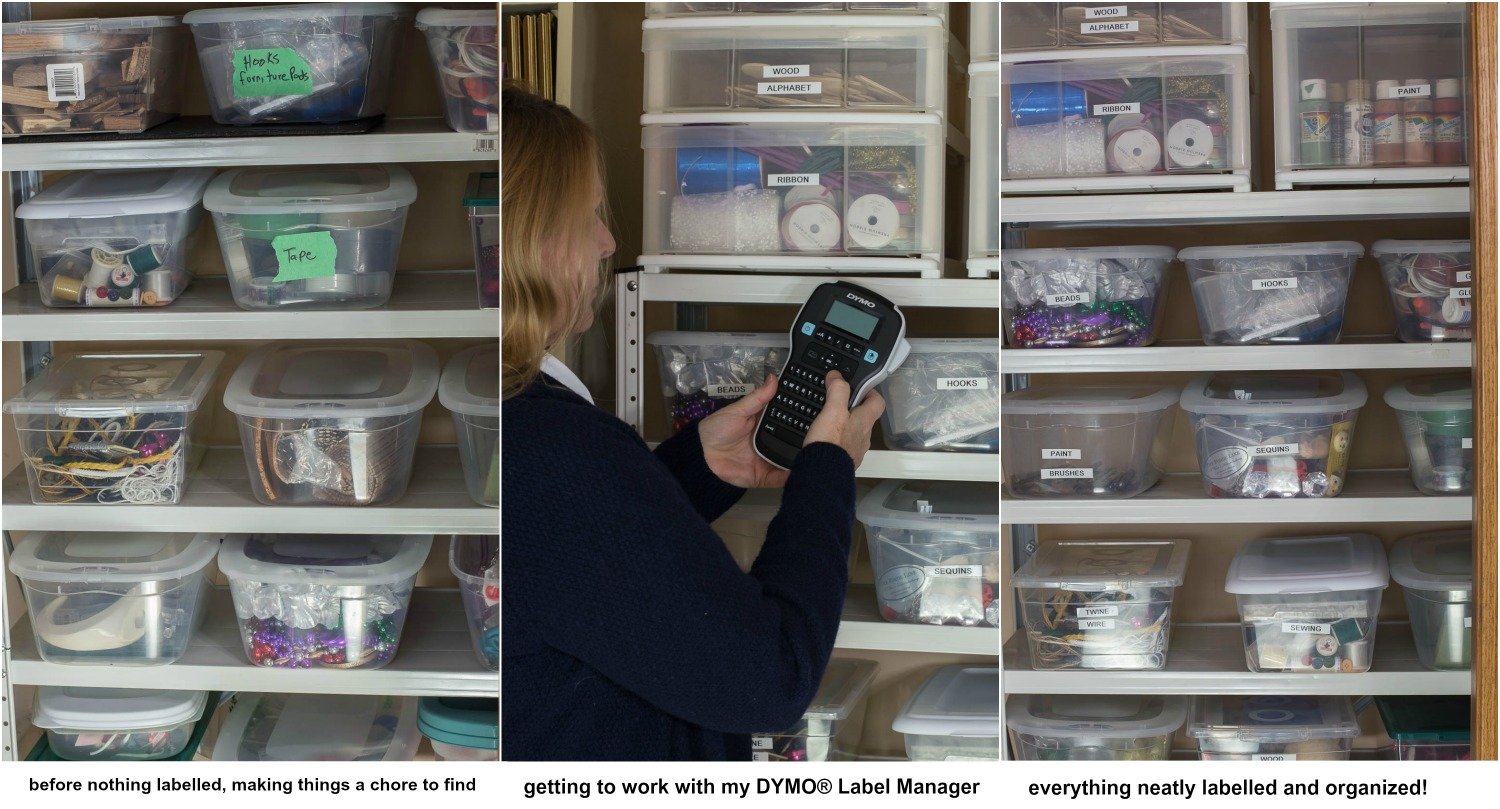 I purchased the DYMO® LabelManager™ 160P label maker at my local Staples store. With this portable label maker you simply type your text on the "QWERTY" keypad, preview in the large LCD display, press the print button, cut with the built-in cutter, peel away the backing from the label, and then apply!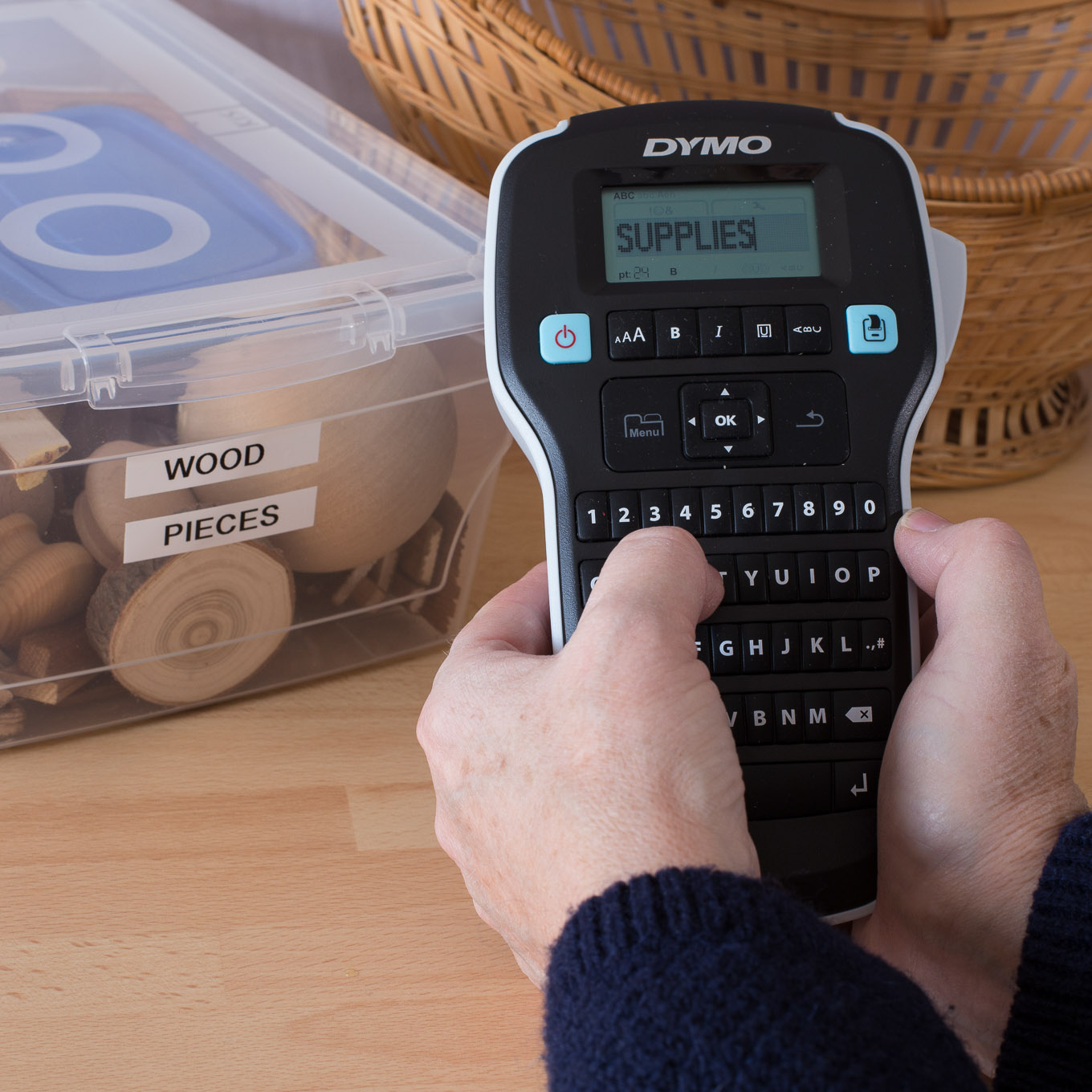 I loved my DYMO® LabelManager™ 160P label maker so much I decided to order the DYMO® LabelWriter™ 450 bundle online. The DYMO® LabelWriter™ 450 bundle connects to your computer and is fast and easy for making custom labels for addresses, shipping, file folder and barcode labels, plus a whole lot more!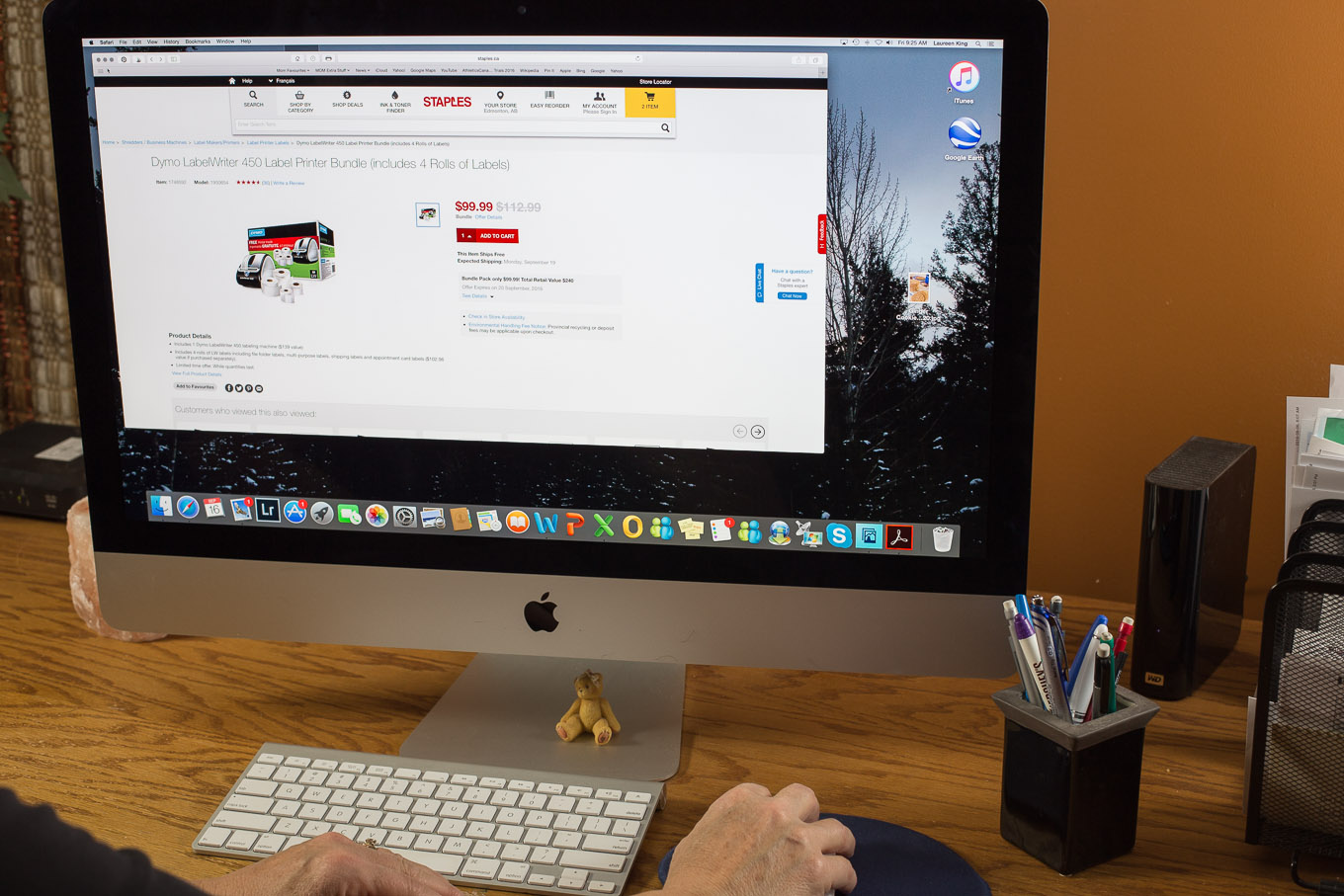 Both the DYMO® LabelWriter™ 450 bundle and DYMO® LabelManager™ 160P label maker are now available at Staple locations, or online at Staples.ca. Visit Staples Business Advantage or Staples.ca today for great savings on DYMO® products!
It is such a great feeling when a home is well organized. Efficiently labelled containers and files save huge time chaotically searching for things!