Growing your own herb garden is easy and so rewarding. I love being able to go out into my backyard and snip fresh herbs to add sensational flavour to a recipe that I am preparing. Grow your own Herb Garden in individual pots or all in one for a decorative garden display.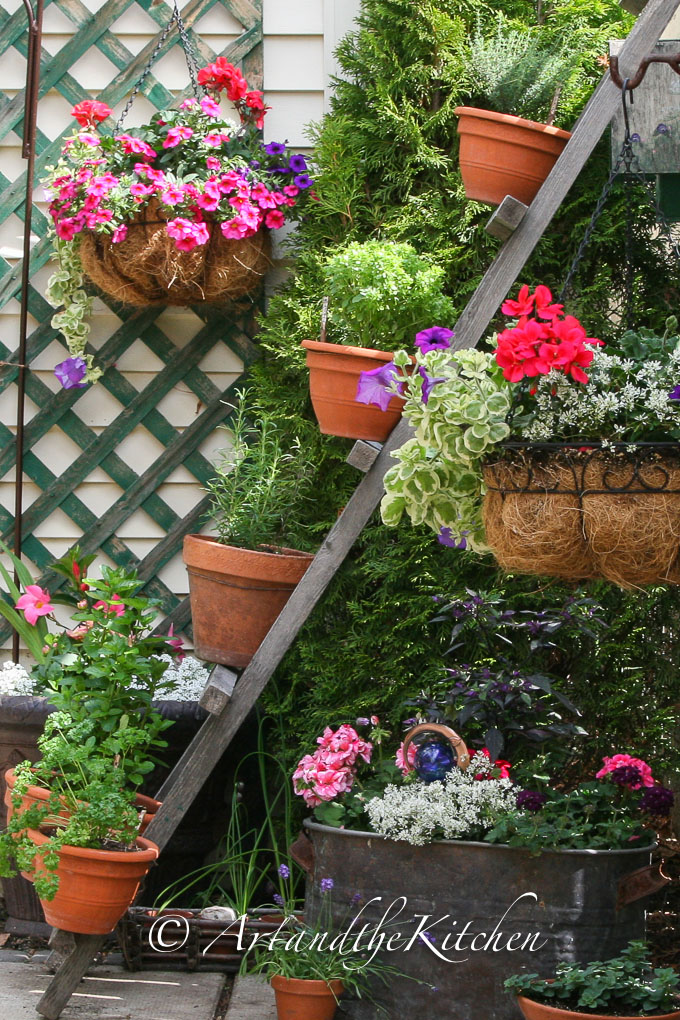 I grow a variety of herbs such as basil, oregano, rosemary, parsley, mint, chives and lavender. Every visit to the greenhouse expands my herb garden. There is always some new herb waiting to be tried in a recipe, like my Fresh Herb Italian Dressing. It makes me feel like an accomplished chef to browse my garden and snip some ultra fresh herbs.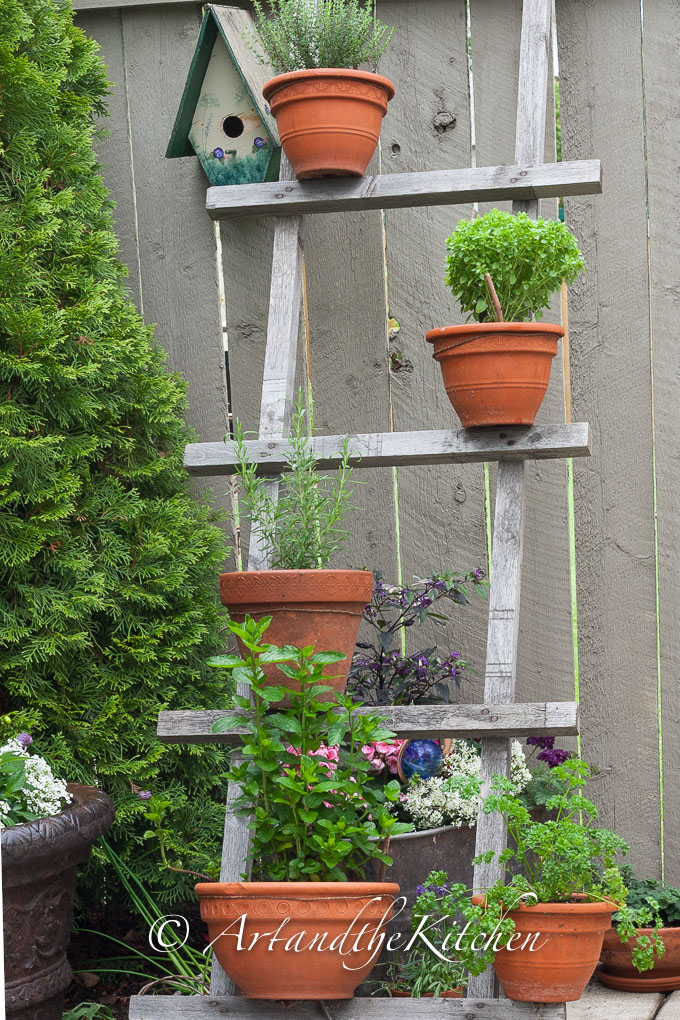 A great idea for using fresh herbs to freeze your herbs in ice cube trays, especially mint which is awesome in your summer cocktails. Growing your own herbs is so inexpensive compared to those less than fresh packaged herbs you buy at the grocery store.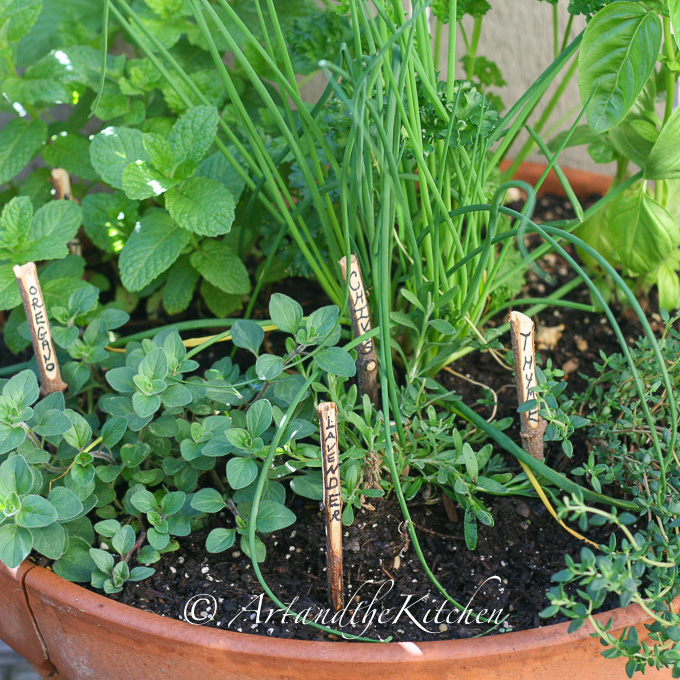 I made these garden markers out of small branches to add a nice decorative touch to my herb pots. When growing your own herbs start with quality plants and organic potting soil from your local greenhouse. You will be rewarded with robust healthy plants that continue to offer fragrant, flavourful herbs throughout the summer season.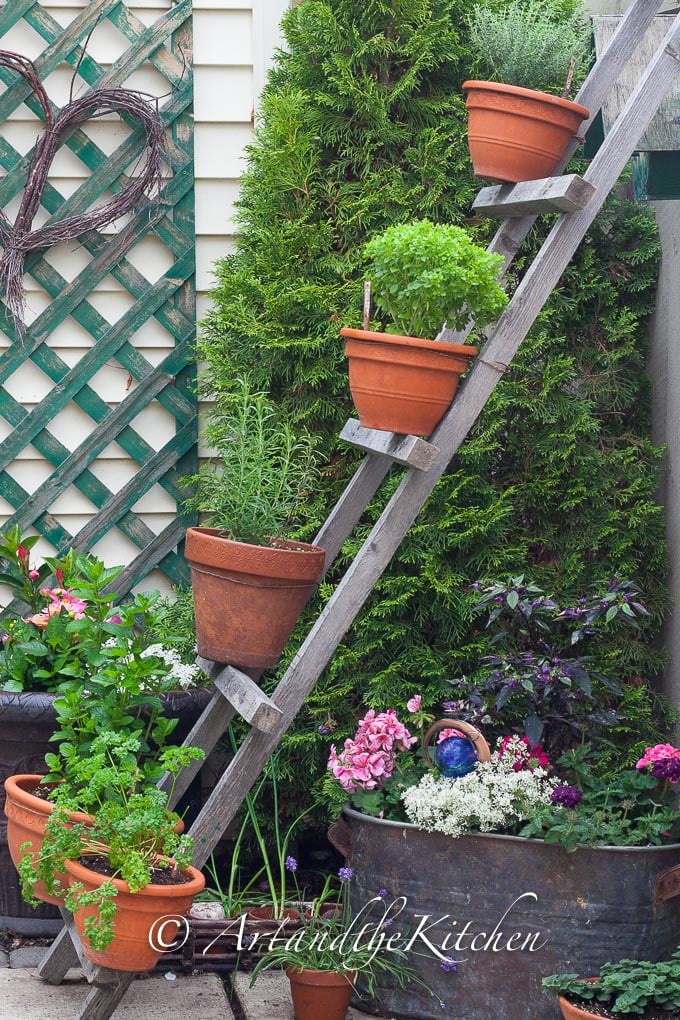 Ideas for using your fresh herbs:
Basil - tomato based sauces, pizza, fresh tomatoes, leaf salads.
Oregano - tomato based sauces, cheese, meat dips and dressings.
Rosemary - poultry, pork, tomato based sauces, marinades and dressings.
Thyme - beef, poultry, butters, sauces, stews, soup marinades
Sage - poultry, squash, pumpkin, cauliflower, stuffing.
Chives - potato dishes, eggs, soups, dressings, butters, breads, garnish.
Parsley - vegetables, soups, salads, soups, ground turkey, garnish.
Cilantro - salsas, guacamole, curries, salads, fish, vinaigrettes, dips.
Dill - sauces, eggs, dressings, dips, potatoes, beets, carrots, sour cream, cream cheese, yogurt.
Mint - drinks, lamb, jellies, sauces, berries, melons, citrus fruit, garnish.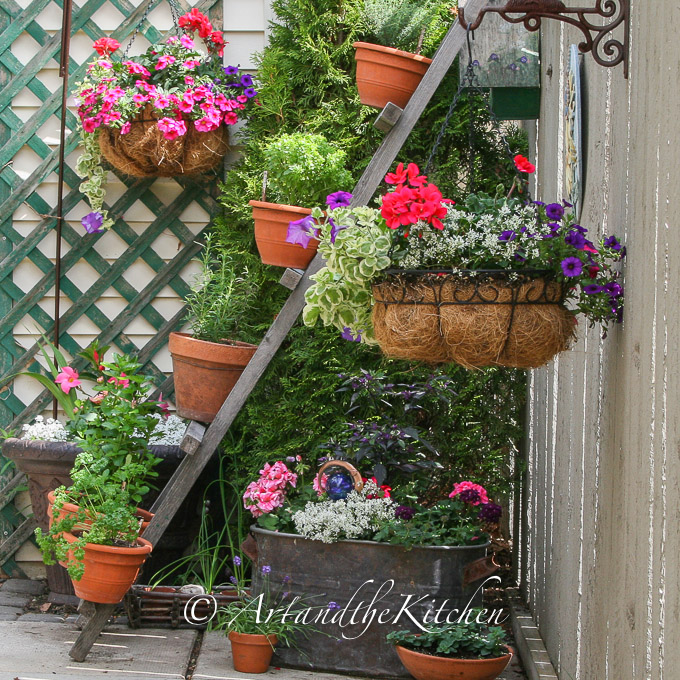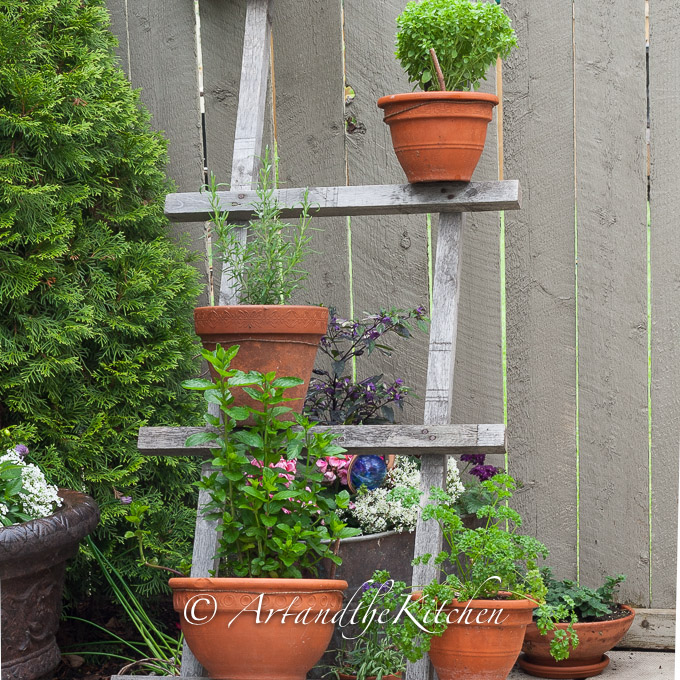 Fresh Herb Italian Dressing - RECIPE