I fell in love with the exotic flavours of Jerk seasoning on our vacations to Jamaica. These Jerk Beef and Shrimp Kebabs were made with amazing collections of Jerk products from Grace Foods.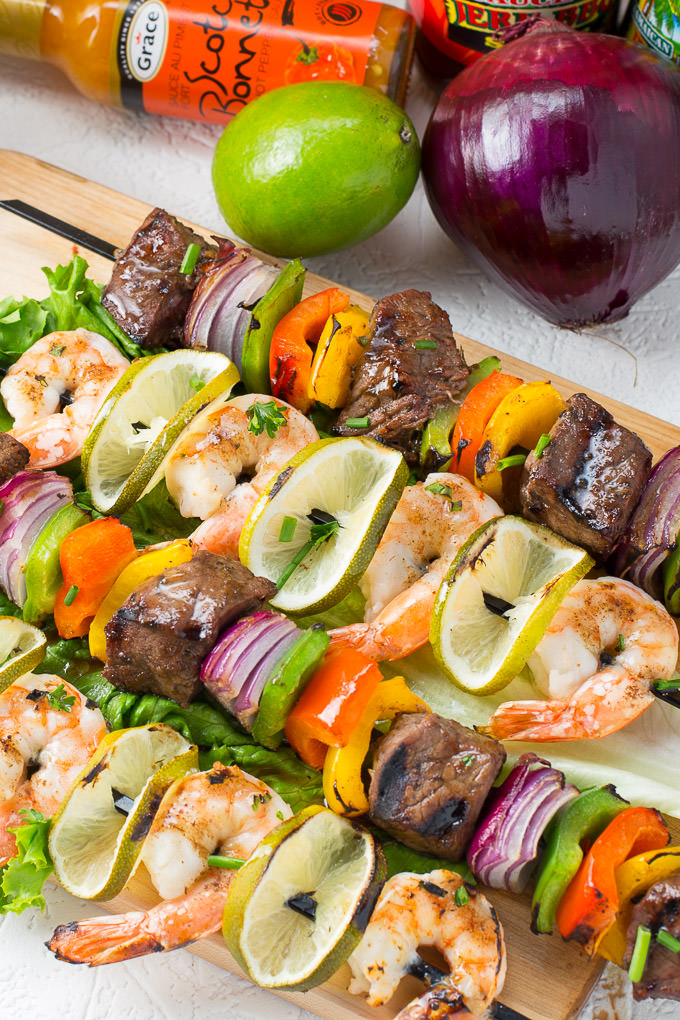 Our 1st trip to Jamaica was 25 years ago for our honeymoon. Jamaica is famous for its white sand beaches, reggae music and of course "Jerk" flavoured food!
I was excited to discover Grace Foods amazing collection of Jerk products to help me create those awesome flavours on my own BBQ. That burst of flavour and touch of heat compliments meats, seafood, veggies and even tofu. For my recipe Jerk Beef and Shrimp Kebabs I used a combination of Grace Foods products and served them with a Jerk Yogurt Dip. You can get the full recipe on Food Bloggers of Canada. #GrillWithGrace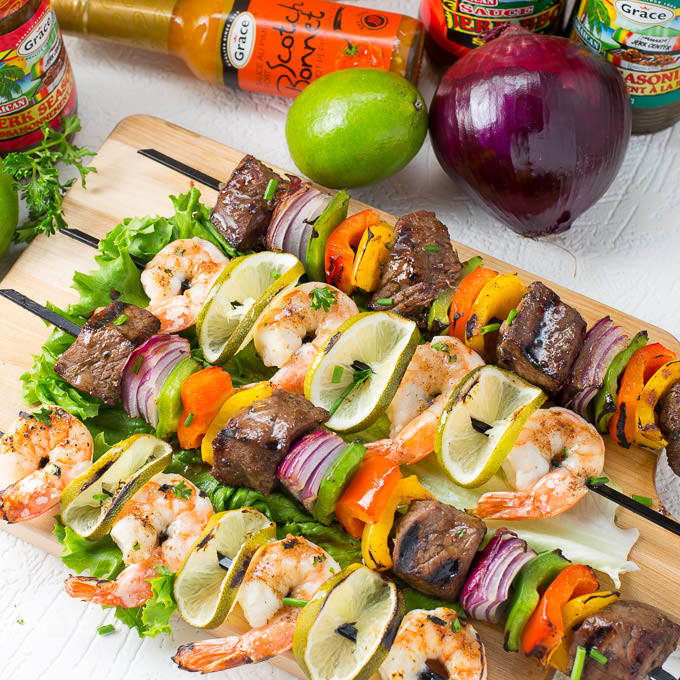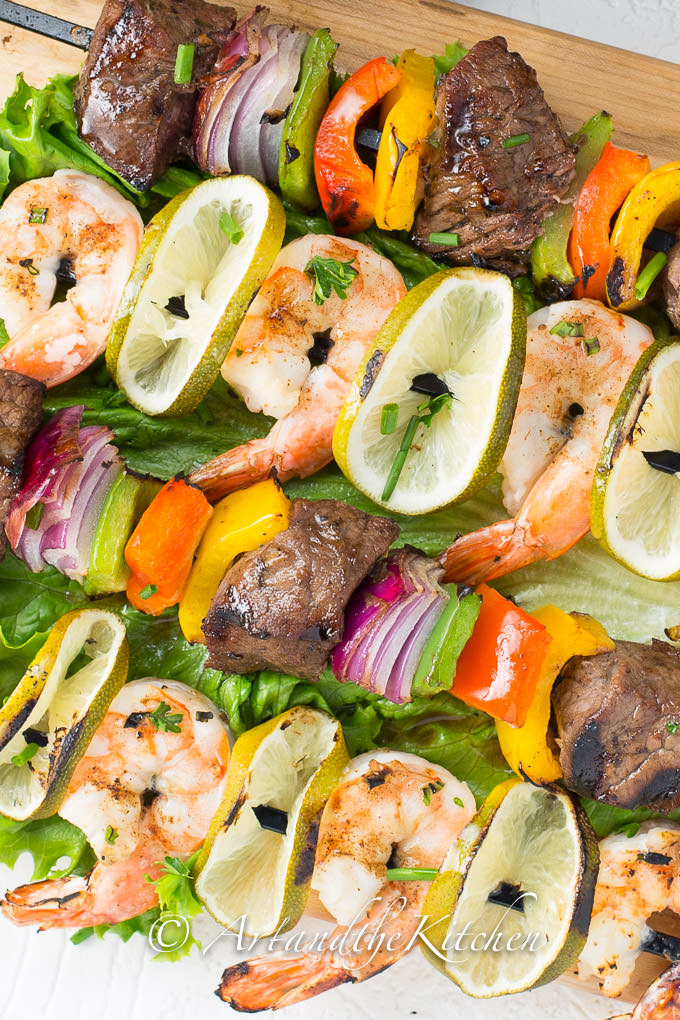 * This post was sponsored by Grace Foods, opinions are my own.