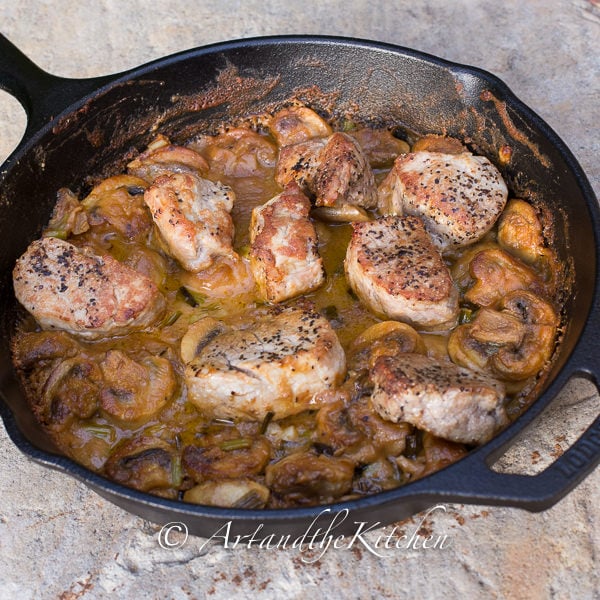 Pork Medallions with Pulo Phillippine Cuisine sauce

I was recently given the opportunity through Food Bloggers of Canada to try out a collection of gourmet sauces from Pulo Philippine Cuisine*. Pulo is an authentic collection of sauces and marinades inspired by the 7000 islands of the Philippines. In addition to the exquisite flavour of these sauces and marinades, I like the fact that they have no artificial flavours, colours, or preservatives. They are also 100% vegan for those that follow a vegan diet.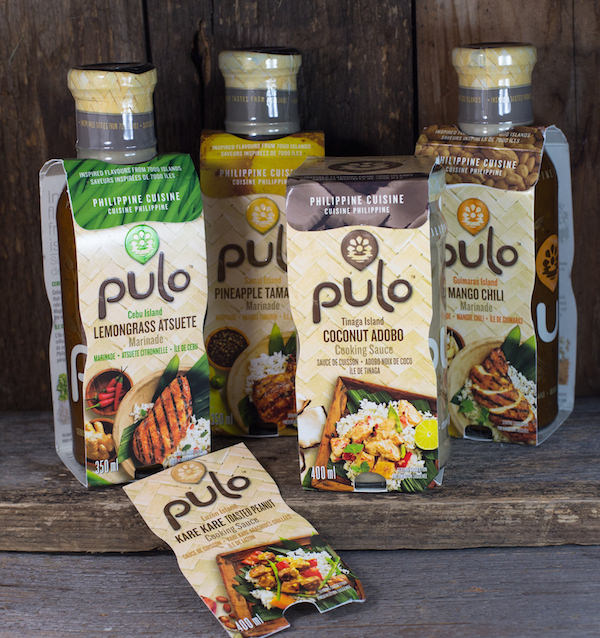 I chose the Kare Kare Toasted Peanut cooking sauce for my recipe for pork medallions. Pulo Philippine Cuisine Sauce helped me make a delicious, savoury dish in less than 30 minutes.
Pork Medallions with Pulo Philippine Cuisine Sauce
Serves: 4 Cook Time: 30 minutes
Ingredients:
1 jar Pulo Philippine Cuisine Kare Kare Toasted Peanut cooking sauce
1 large strip pork tenderloin cut into 8 thick medallions
2 cups fresh sliced mushrooms
3 green onions chopped
2 tbsp. olive oil
salt and pepper
Directions:
Preheat oven 350 degrees.
Heat olive oil in heavy skillet.
Season pork with salt and pepper.
Sear pork on medium high heat until golden brown on both sides (about 3-5 mins per side)
Remove from pan, cover with foil to keep warm.
In same skillet add sliced mushrooms and green onion, sauté until mushrooms are browned.
Add jar of Pulo Philippine Cuisine Kare Kare Toasted Peanut cooking sauce.
Add pork medallions, stir to coat pork with sauce.
Bake uncovered in oven 350 degrees until pork is fully cooked. (160 degrees)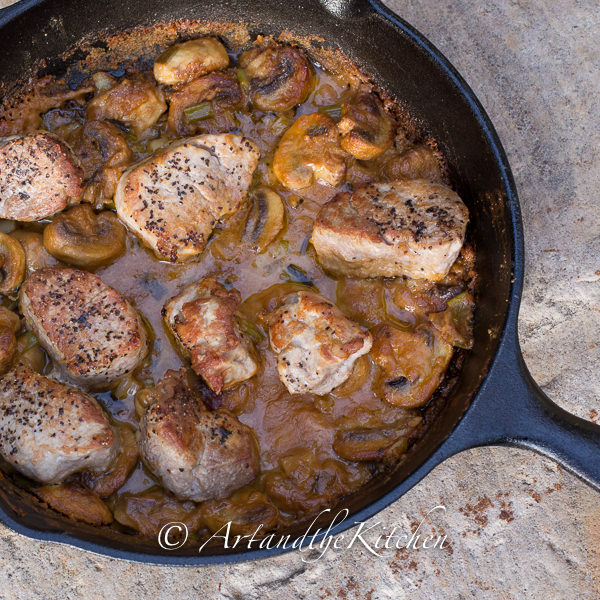 Disclaimer: I received complimentary product from Pulo Philippine Cuisine for this post.
SaveSave