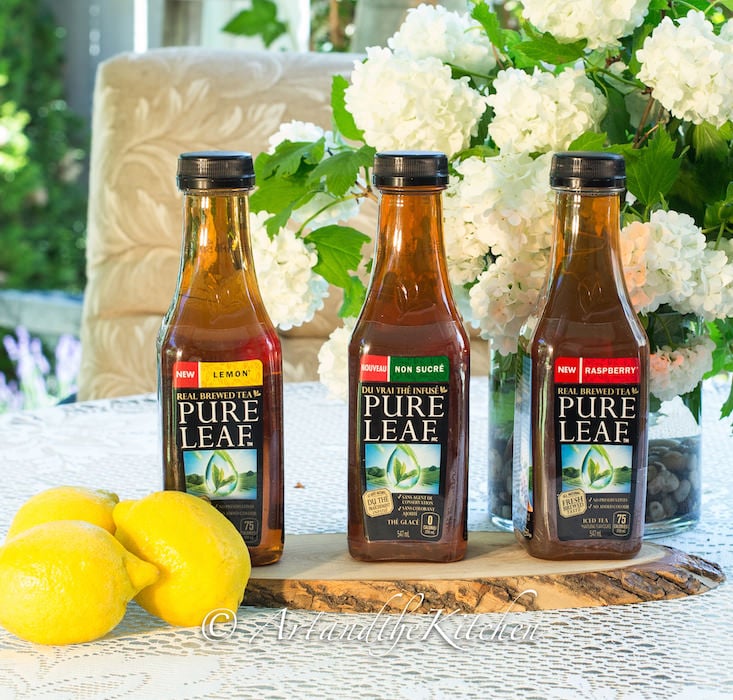 I recently joined the team as a contributor for Huffington Post's newly launched Kitchen Daily Canada! Pure Leaf Ice Tea is helping celebrate the launch in Canada as a brand sponsor. I have been asked to join in this celebration by introducing the refreshing flavours of Pure Leaf Ice Tea. At this time the flavours available in Canada are Unsweetened, Raspberry and Lemon.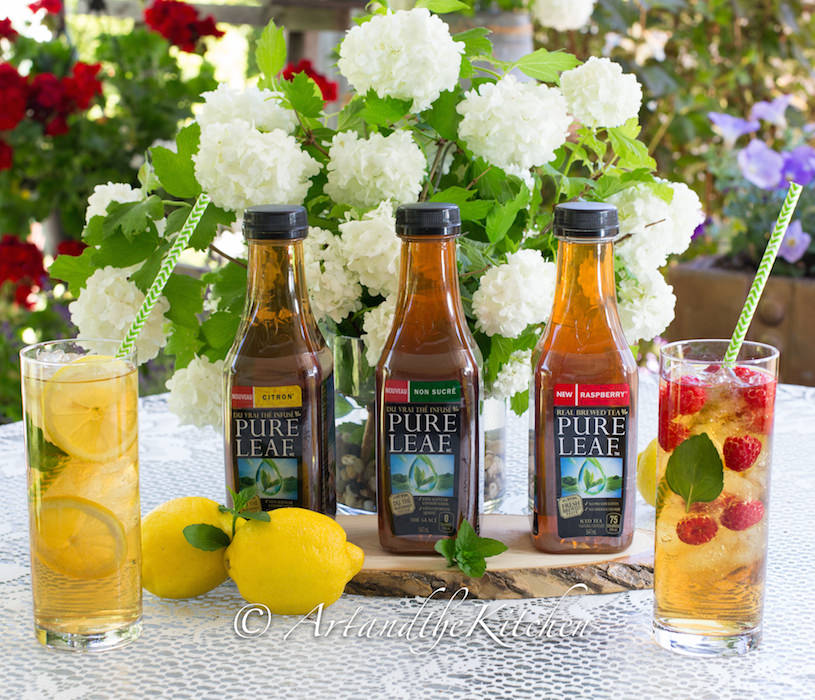 In Canada the one thing we are always talking about is the weather; having four very distinctive seasons; but the one everyone anticipates the most is SUMMER! Finally warm sunny days to enjoy special moments outdoors. What could be more pleasurable than creating your own outdoor oasis to enjoy memorable get togethers with family and friends. I created my own special summer oasis where my husband and I could enjoy a refreshing drink and appetizer before dinner and occasionally dessert and drinks after dinner in the evening.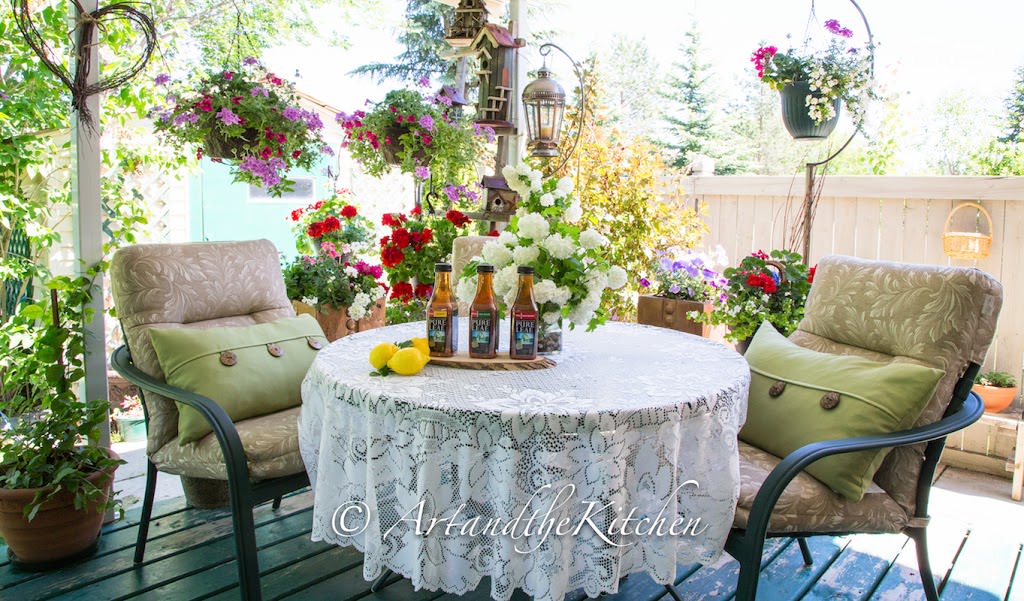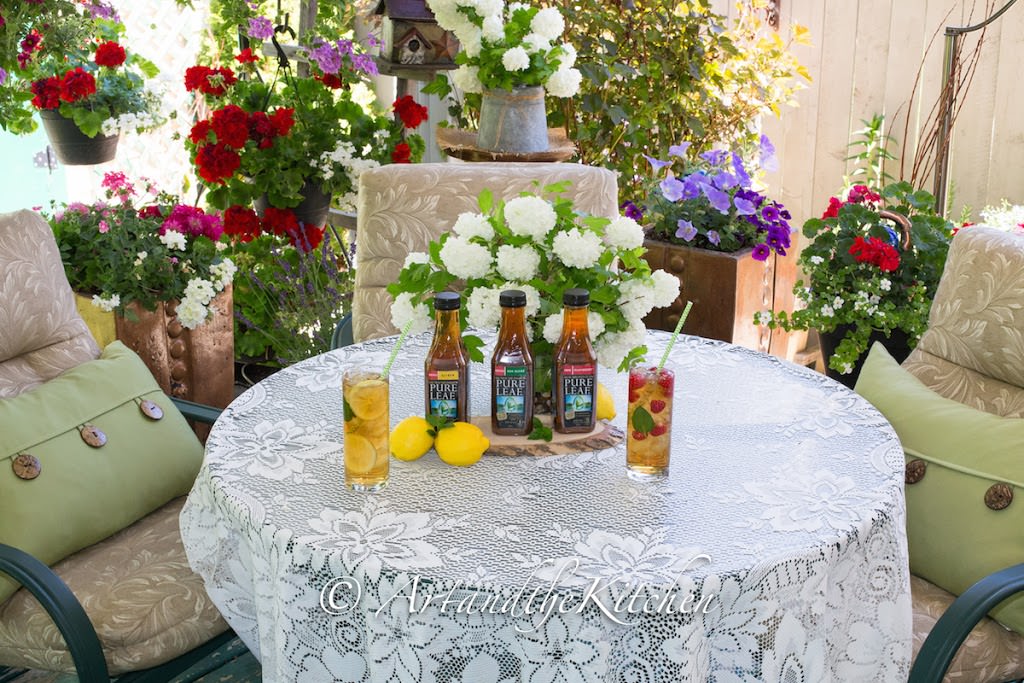 We are now "empty nesters" and no longer have to rush dinner to get going to what ever activity our son had to do that evening. So when my husband comes home from work we take some time to sit outside, relax and share the stories of our day while enjoying a cool refreshing drink and appetizer. Pure Leaf Ice Tea has become one of our favourite drinks, he prefers the Lemon flavour and I enjoy the Raspberry flavour. Pure Leaf Ice Tea is brewed with real tea leaves, never from powder or concentrate! Just simple, pure, uncomplicated fresh brewed taste.
As well a sipping on a refreshing glass of ice tea I incorporated the Pure Leaf ice tea into an appetizer recipe of Chicken Satay with Tzatziki dip and a dessert of Raspberry Brownie Cheesecake Bites.
My 1st recipe used Pure Leaf Ice Tea Lemon flavour to make a delicious marinade for my Lemon Herb Chicken Satays served with Homemade Tzatziki Dip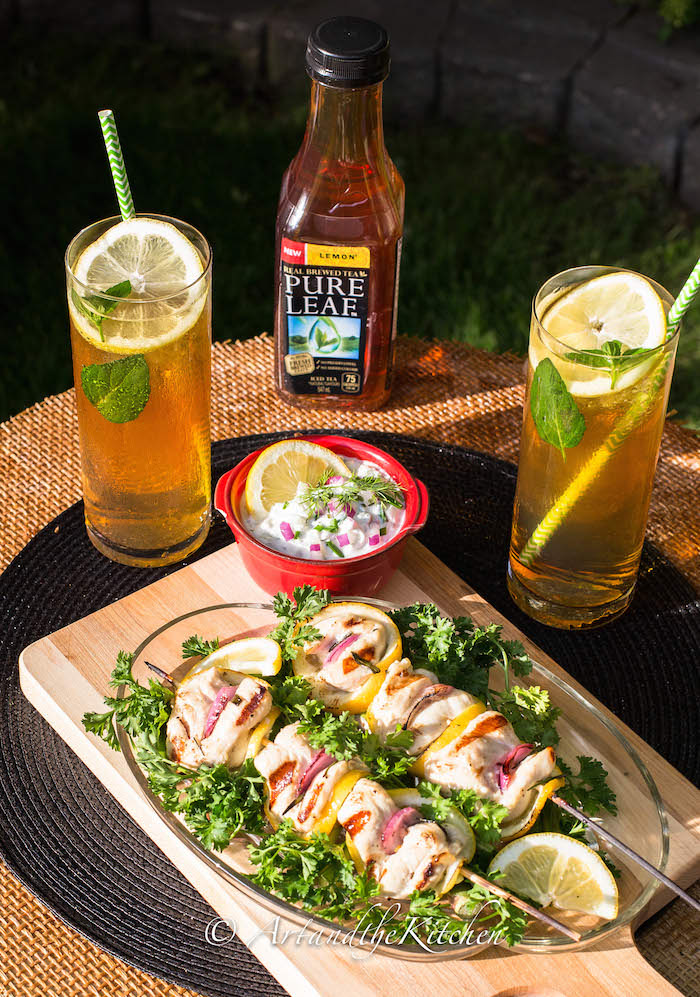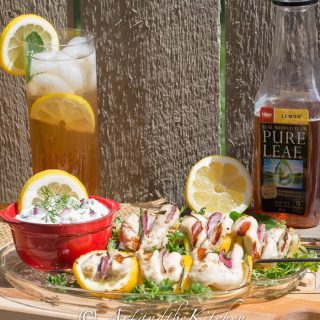 Lemon Herb Chicken Satays
great lemon and herb flavour, perfect for the grill
Ingredients
1

chicken breast cut into long strips or small package chicken fillets

1/2

cup

olive oil

1/2

cup

lemon flavoured Pure Leaf Ice Tea

2

tbsp

fresh squeezed lemon juice

2

cloves

garlic finely minced

2-3

sprigs

fresh thyme

2

sprigs

fresh rosemary

1/2

cup

red onion finely diced

3

tbsp

chives chopped

1

tsp

kosher salt

1/2

tsp

fresh ground pepper
Instructions
Slice chicken breast into strips

Combine all ingredients into bowl and mix well.

Place chicken into large plastic container or bag.

Pour marinate ingredients over chicken, refrigerate for 1-2 hours (turn occasionally)

Place chicken on skewers with lemon slices and red onion.

Grill about 5-7 minutes per side.
For dessert I used
Pure Leaf Ice Tea
raspberry flavour to make some delicious Raspberry Brownie Cheesecake bites.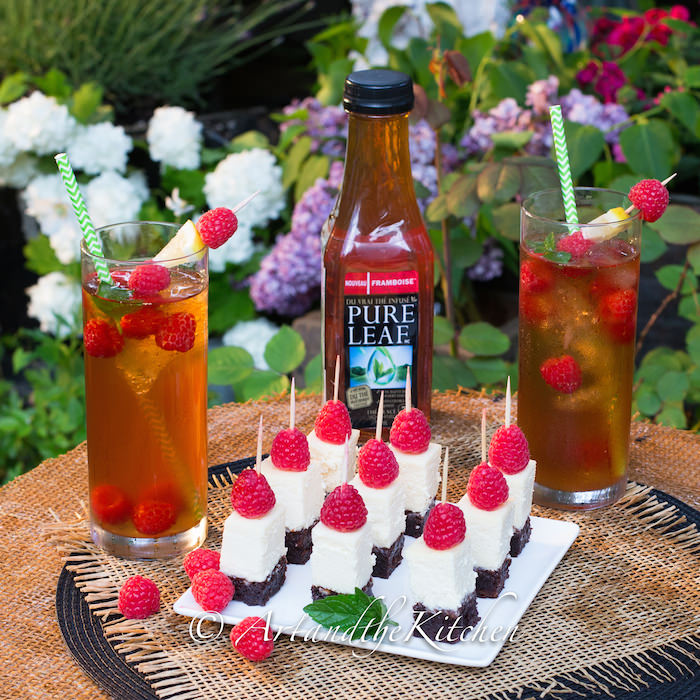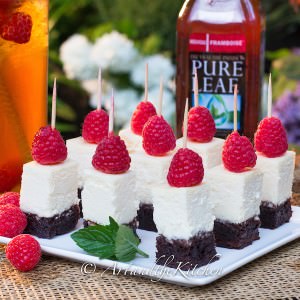 Pure Leaf Ice Tea Cheesecake Bites
Pure Leaf Ice Tea infused brownies and cheesecake
Ingredients
1

box

brownie mix

raspberry flavoured Pure Leaf Ice Tea

3

packages (8oz)

packages cream cheese

1 14

can (14 oz)

Eagle Brand sweetened condensed milk

2

tsp

vanilla

3

eggs

fresh raspberries
Instructions
Preheat oven to 350 degrees F. Grease bottom only of 9-inch springform pan.

Prepare brownies as per package substituting water for Raspberry flavoured Pure Leaf Ice Tea.

Bake 35 minutes or until set.

In large mixing bowl, beat cream cheese until fluffy. Add in sweetened condensed milk.

Add eggs and vanilla, mix well.

Pour cream cheese mix on top baked brownie layer.

Reduce oven to 300 degrees F.

Bake for 50 minutes or until set.

Cool, then chill for at least 2 hours.

Cut into slices or bite sized pieces. Top each with a fresh raspberries
Notes
adapted from Eagle Brand recipes
Take time this summer to create your own Summer Oasis; a special place to relax and enjoy wonderful occasions with family and friends.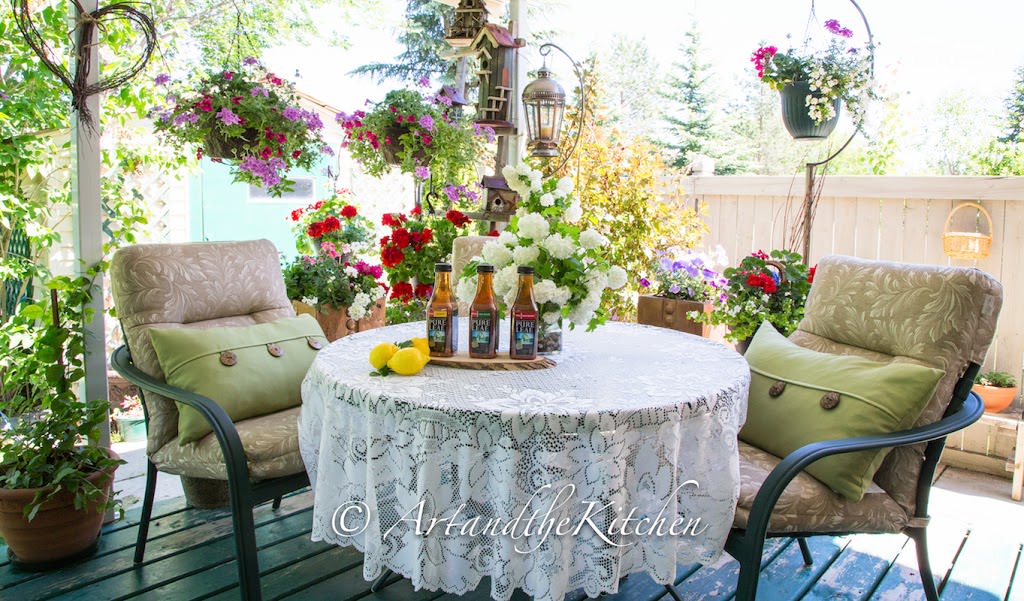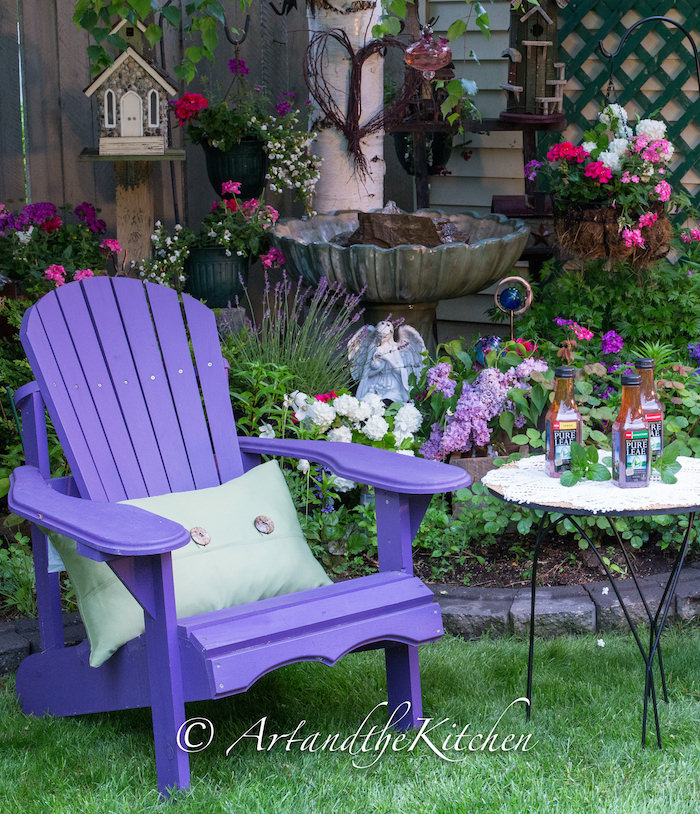 Disclosure: I received compensation from Pepsi- Pure Leaf for this post.
SaveSave