This recipe makes beautiful Springerle Cookies that taste great.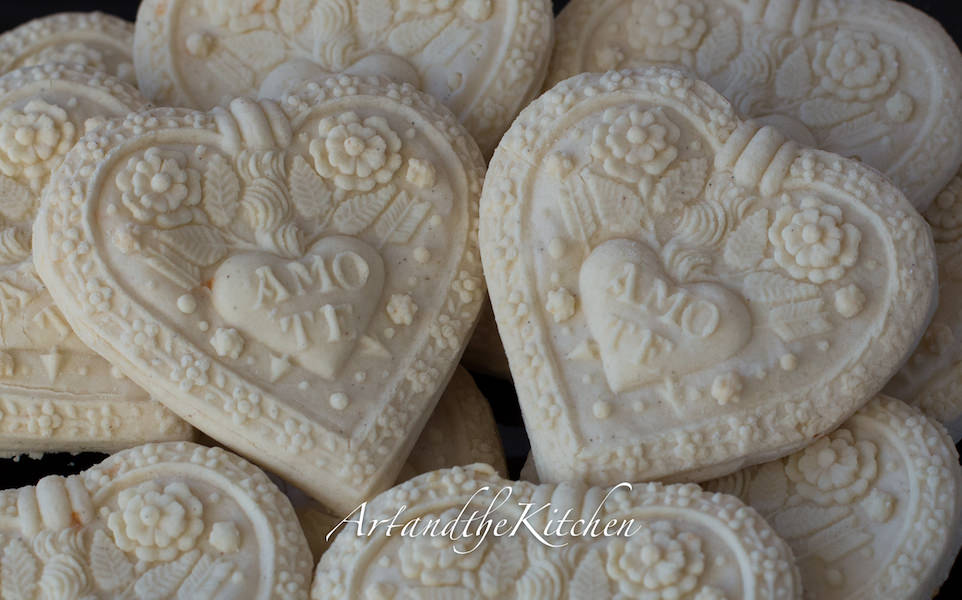 I have always loved the look of Springerle Cookies. The cookie molds are true works of art. The craftsmanship that goes into every detail of the mold is exquisite. I bought my heart shaped cookie mold from House on the Hill. These are not quick and easy cookies to make, but the time you take is rewarded with cookies that everyone will rave about.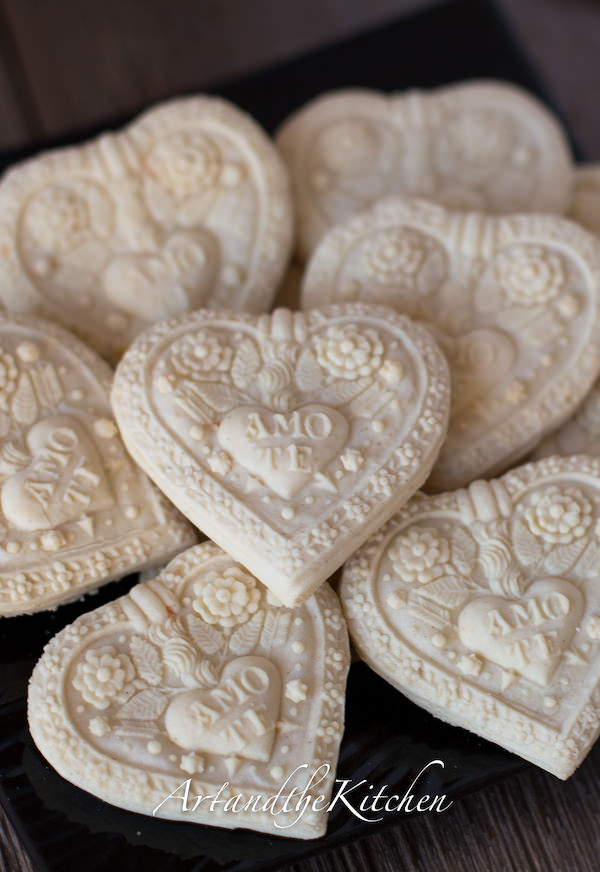 Make these as special Valentine's Day Cookies.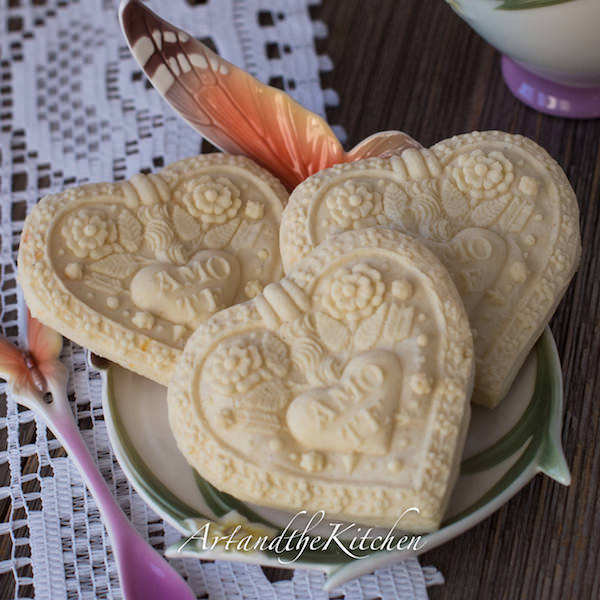 Springerle Cookies
These beautiful cookies are made with a great Springerle cookie dough and gorgeous cookie molds.
Ingredients
½ tsp. baking powder
2 tbsp. milk
6 eggs, room temperature
1½ lbs powdered sugar (about 6 cups)
½ cup unsalted butter, softened
½ tsp. salt
¾ tsp. cardamom
1 tbsp. grated orange zest
2 lbs. sifted cake flour
Instructions
Dissolve baking powder in milk and set aside.
With whisk attachment beat eggs until thick and are a lemon colour (about 15 minutes)
Slowly beat in powdered sugar, mix well.
Next beat in softened butter, combine well.
Add baking powder and milk, salt, cardamom and orange zest.
Change to paddle attachment, and gradually beat in flour (as much as you can with mixer)
On floured surface knead in remaining flour to make a stiff dough that is not sticky.
Divide into 4 pieces and wrap in plastic wrap.
On well floured surface, roll out 1 disk of dough to ¼ - ⅜ inch thickness.
With pastry brush dust flour into cookie mould as well as top of dough.
Press mold firmly into dough, then gently remove cookie mold.
Using a roller cutter or knife cut out shape.
Place cookies on baking sheet lined with parchment paper.
Leave stand uncovered for 20-24 hours to dry before baking.
Bake at 300 degrees for 15 minutes or just until bottom starts to brown.
Makes 4- 6 dozen depending on cookie mold size.
Notes
Recipe adapted from Nini's Perfection Springerle Cookies
http://houseonthehill.net/recipes/perfection-springerle-cookies/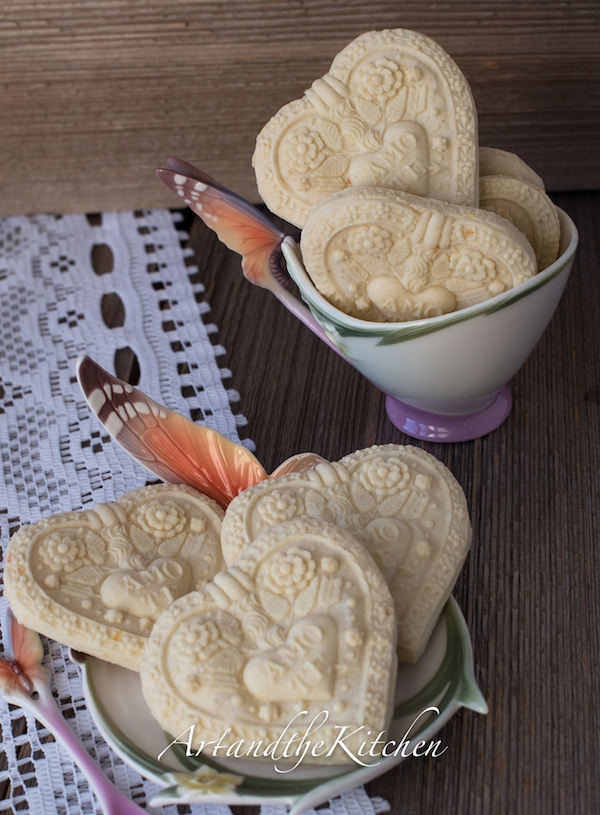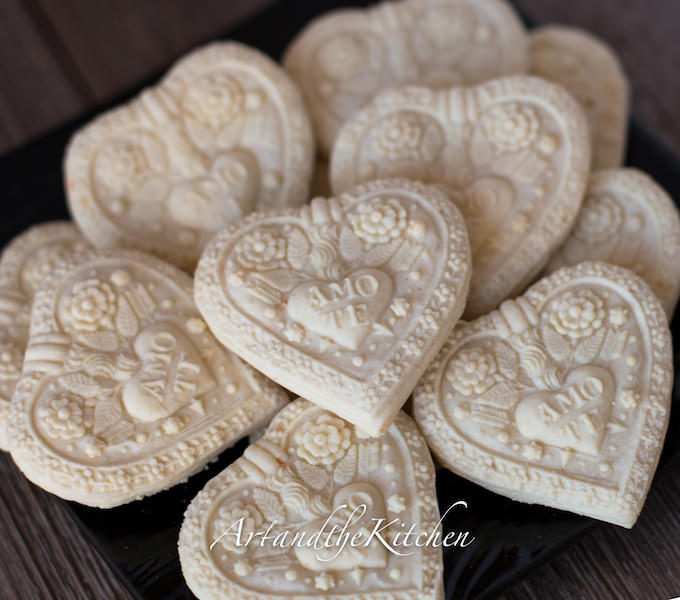 More cookie recipes to enjoy Best Ever Sugar Cookies and Mom's Whipped Shortbread Cookies