My all-time favourite dessert is cheesecake, just plain and simple cheesecake! I won't turn down a multi-flavoured, multi-loaded up cheesecake, but I think a plain, tall and creamy cheesecake is the best. This recipe for Tall and Creamy New York Cheesecake is by far my favourite!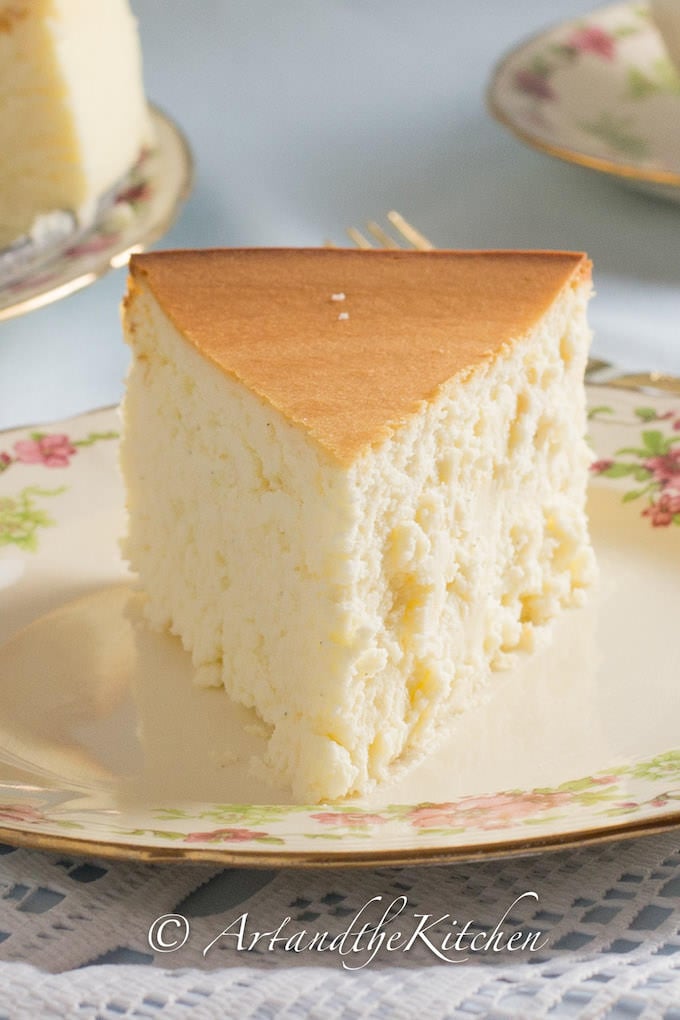 I am celebrating my new and updated blog and the best way to celebrate is with my favourite dessert Tall and Creamy New York Cheesecake! After being on blogger since the start of my blogging days I decided to make the bold move over to wordpress. To say this caused me some anxiety is an understatement. I am not the most tech savvy person, something my family tells me all the time, and their only help is to say "just google it". So stick with me through this huge learning curve, many wonky mistakes and don't be afraid to drop me a note if things don't quite look right.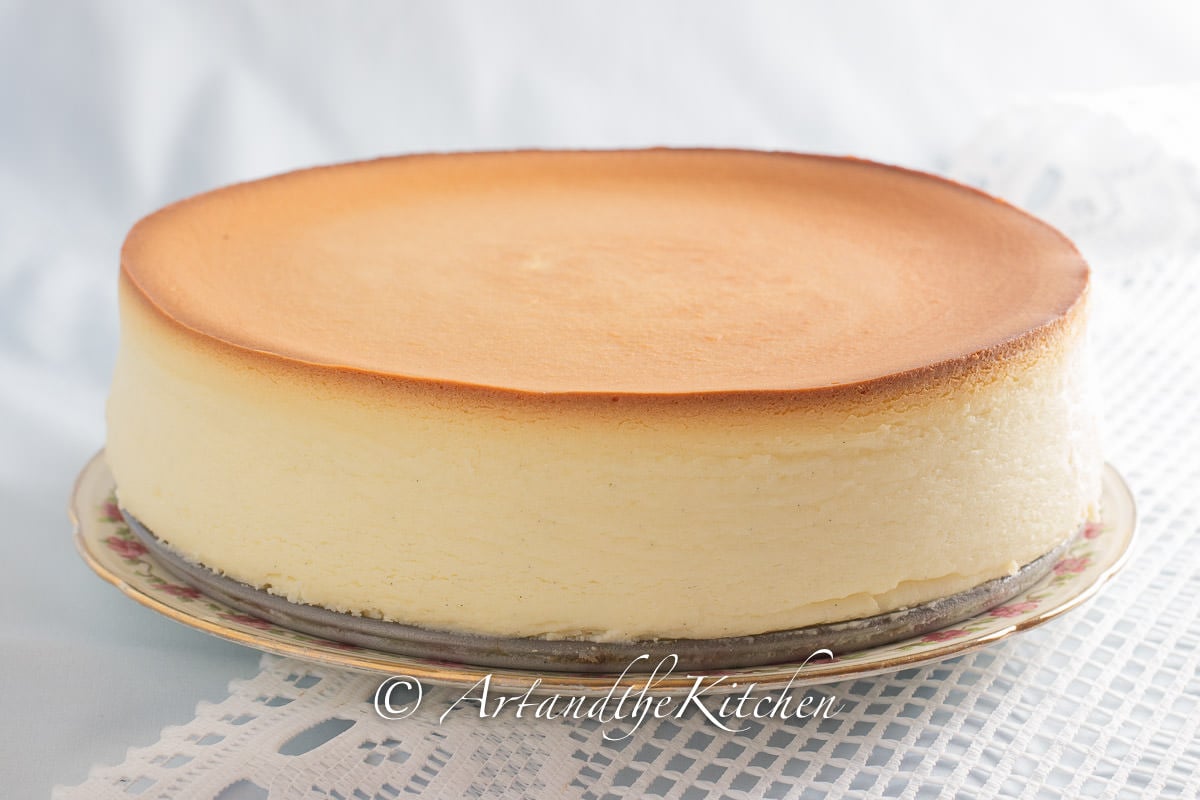 This is an incredible cheesecake recipe, tall, creamy and smooth. I made this recipe without a crust, but if you prefer a simple graham crust will work great. I love my cheesecake plain but if you like serve it with berries and whipped cream, caramel or  even chocolate sauce. One very important thing when making cheesecake is to have all the ingredients at room temperature or you will have lumps in your cheesecake!! Also be sure to use a 10 inch springform pan. This cake rising quite a bit while baking and will spill over in a small cake pan.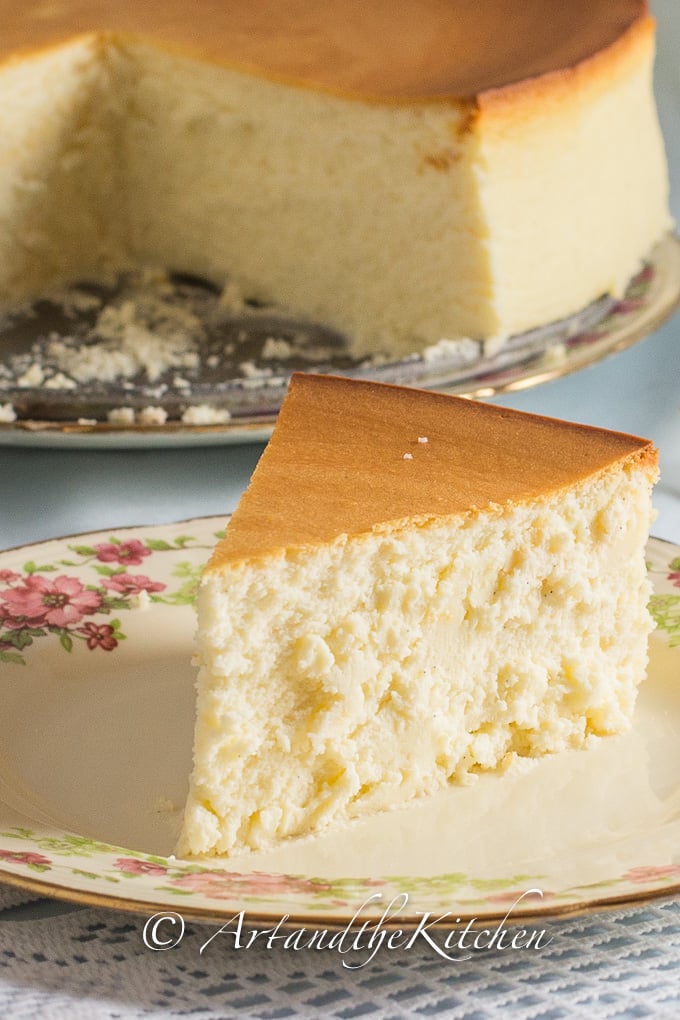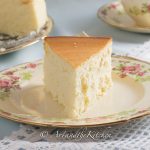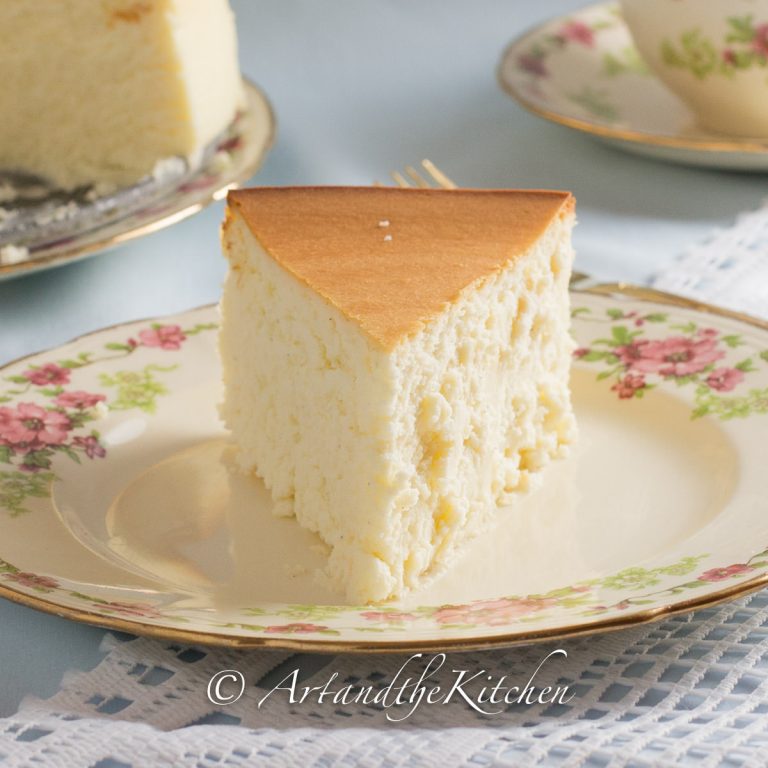 Tall and Creamy New York Cheesecake
My favourite dessert is cheesecake and this recipe makes a tall and creamy cheesecake with no crust.
Print
Ingredients
4

8 ounce

packages cream cheese

room temperature

5

large eggs

room temperature

2

cups

sour cream

room temperature

8

tablespoons

butter

room temperature

1 1/2

cups

sugar

2

tablespoons

cornstarch

2

vanilla beans

can substitute 1 1/2 teaspoon pure vanilla extract

1

teaspoon

fresh lemon juice
Instructions
Tightly wrap 2 layers of aluminum foil around the outside of a 10 inch springform pan covering bottom and sides.

Generously coat inside of pan with butter.

Preheat oven to 300º F.

Using an electric mixer with paddle attachment, beat cream cheese and butter until smooth.

Add eggs one at a time until blended.

Add sour cream and mix until smooth.

Add sugar, cornstarch, vanilla and lemon juice, beat until smooth, about 2 minutes.

Pour into springform pan and place in a roasting pan large enough to prevent sides from touching.

Place into oven and carefully pour boiling water into roasting pan to reach halfway up sides of springform pan. (be careful not to splash any water onto cake)

Bake for 2 hours, or until cake is lightly browned on top. My oven is a convection oven, so bake time in regular oven may be longer.

Remove from water bath (bain-marie), remove foil and cool completely at room temperature before unlatching and removing rim.

Cover and refrigerate until well chilled (best to leave chill overnight). Cake must be well chilled to set properly.

Serve plain or with berries and whipped cream or even caramel sauce.
Recipe Notes
* because this cheesecake is crustless, I don't remove it from the lower part of the cake pan.
* be sure to use 10 inch springform pan. Cake will raise while baking and will spill over in smaller cake pan.
Click here for a good video to demonstrate doneness of Cheesecake.
Recipe was adapted from Jim Fobel's Old-Fashioned Baking Book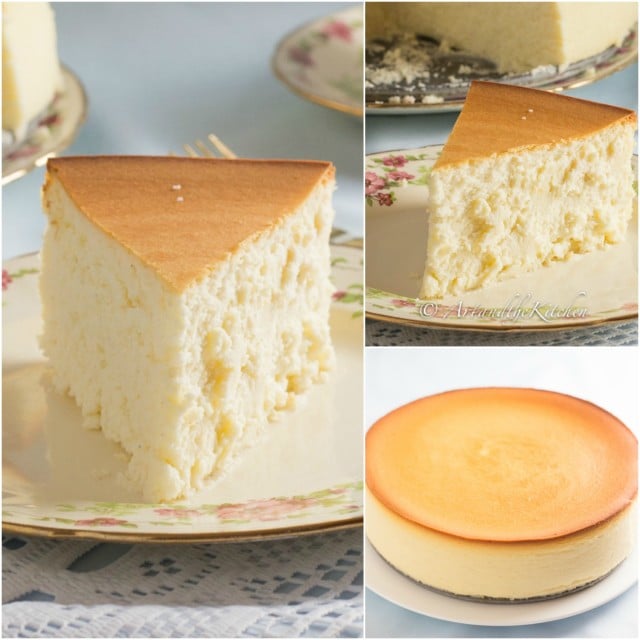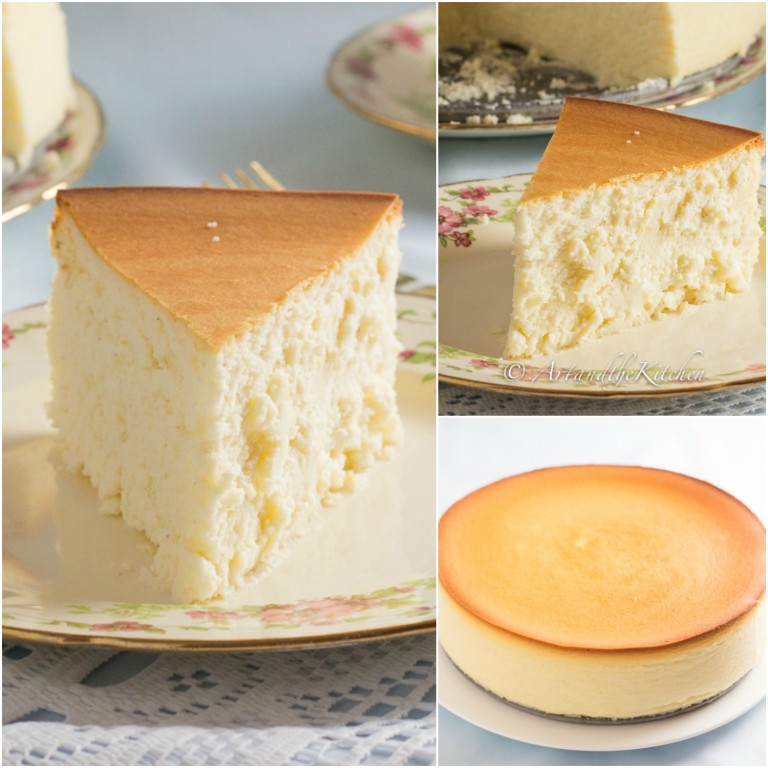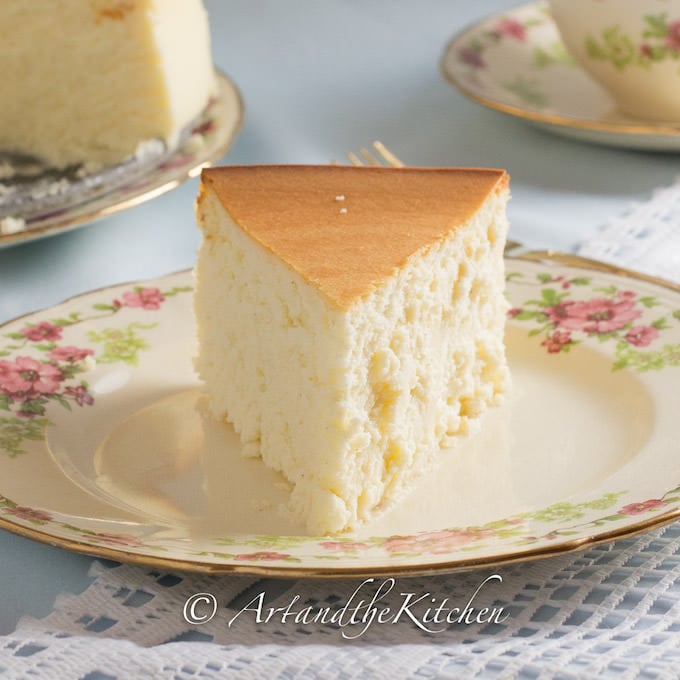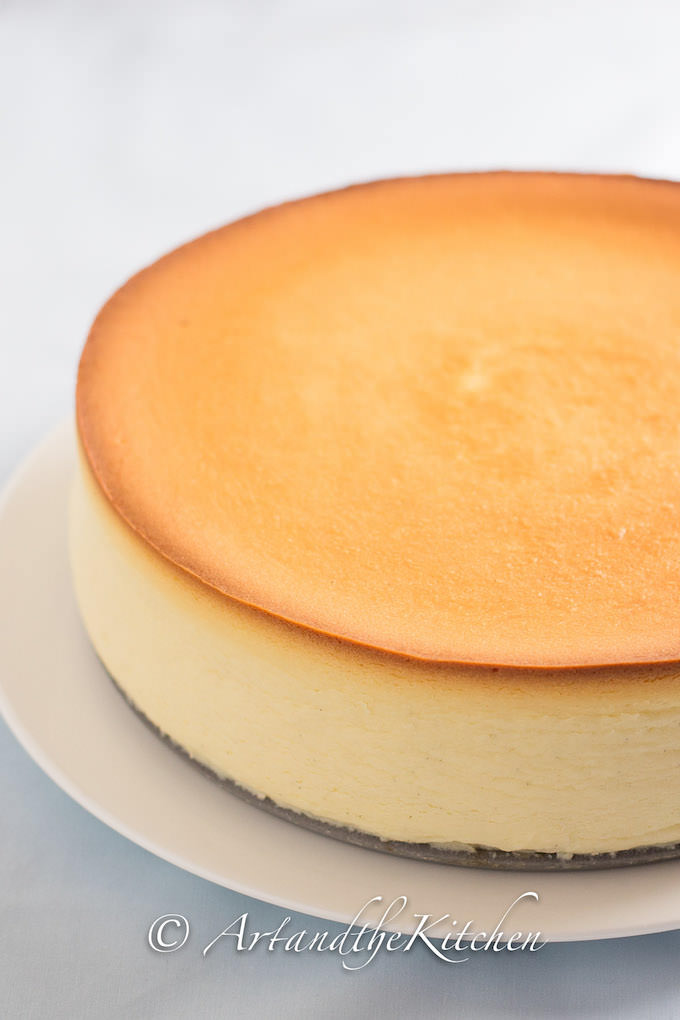 Another of my favourite desserts, Moist Banana Cake with Cream Cheese Frosting