This quick and easy recipe for Panko Crusted Chicken will guarantee you moist, tender chicken.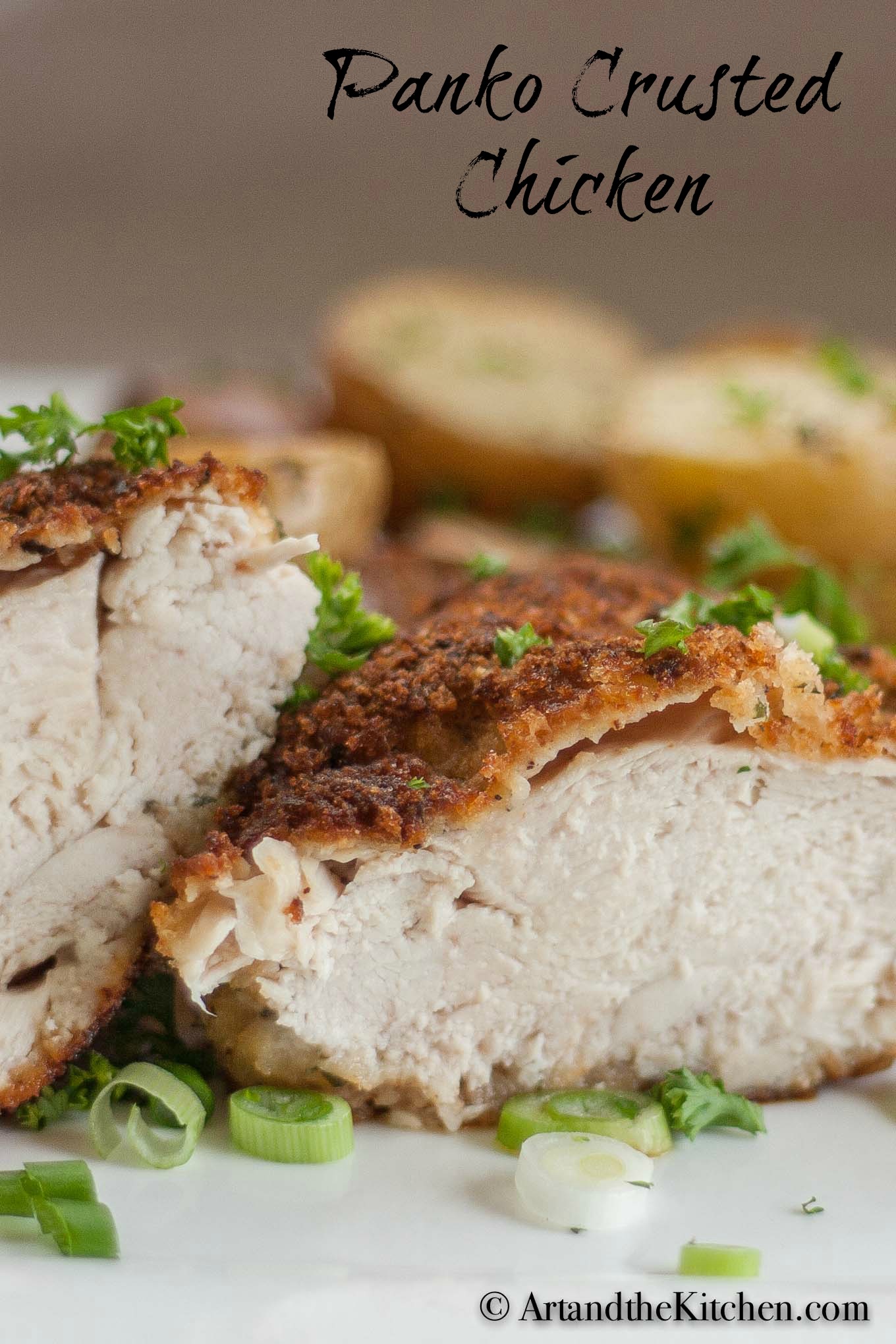 I always had a problem with dry, tough chicken breasts because I overcooked them. I guess I was a bit paranoid about poisoning people with undercooked chicken. My problem was solved with the help of my good friend and amazing cook Lisa. She made me buy a meat thermometer! Not only will you now have the correct doneness of meat, you also don't have to cut into it and lose those moisture saving juices. The following recipe for Panko Crusted Chicken is so quick and easy to prepare, you'll be making if often.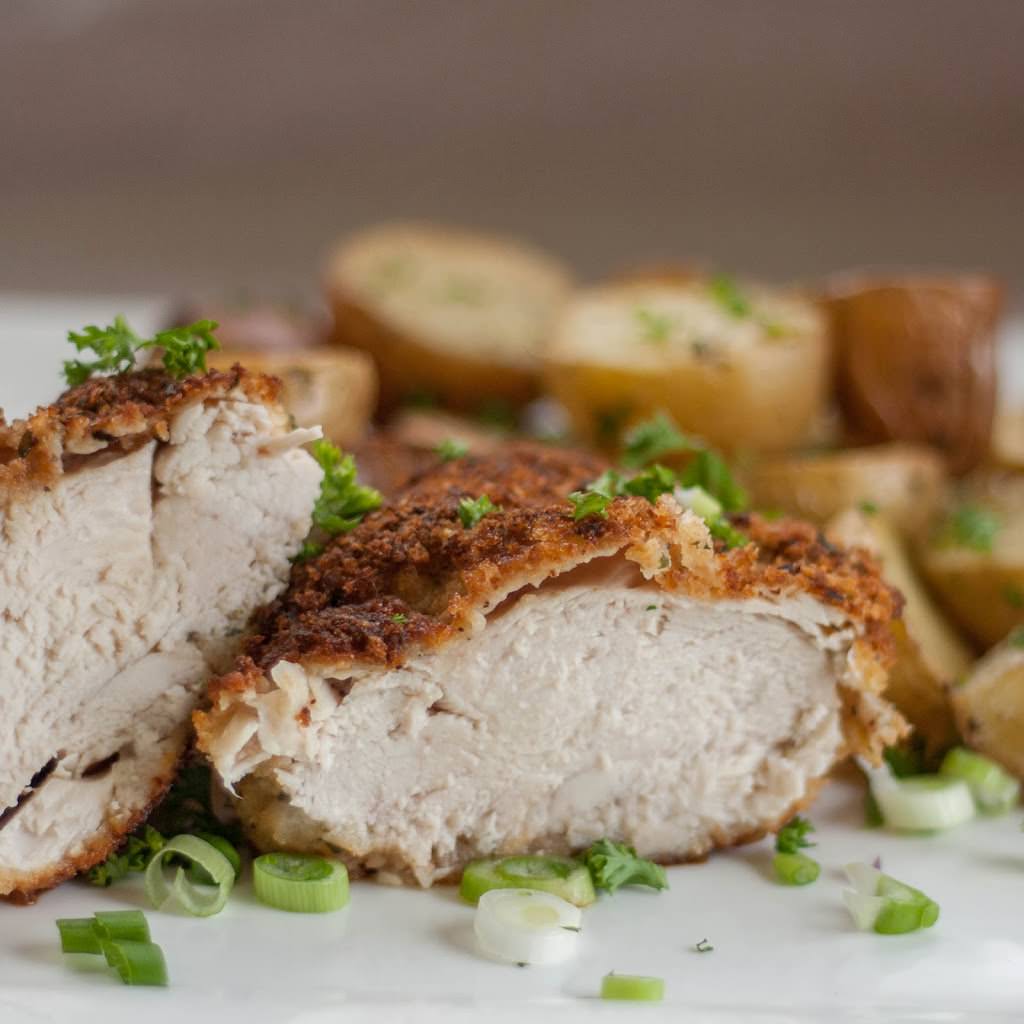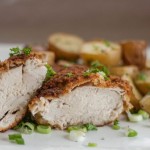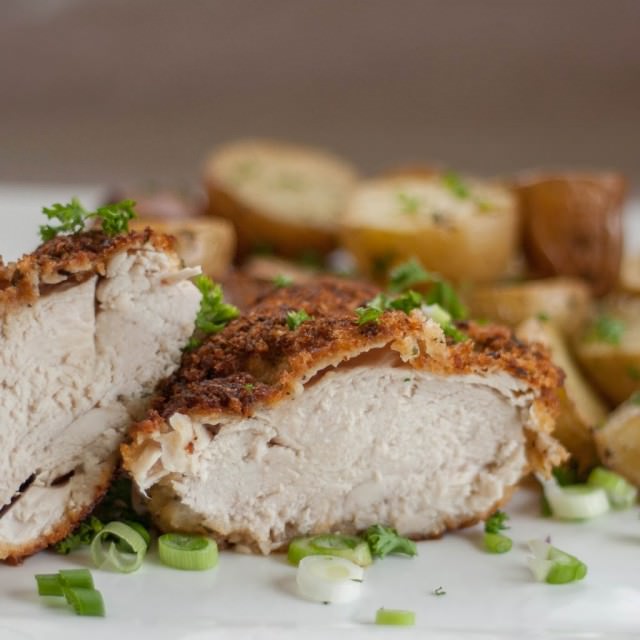 Panko Crusted Chicken
A simple recipe for tasty, moist chicken.
Print
Ingredients
4

chicken breasts

2

cups

Panko bread crumbs

1

tsp

thyme

½

tsp

smoked paprika

1

tsp

basil

1

tsp

salt

½

tsp

fresh ground pepper

½

cup

flour

2

eggs

4

tbsp

milk

1-2

tbsp

olive oil for frying
Instructions
Set up 3 stations (I use pie plates for this)

Plate 1 - flour

Plate 2 - mix together eggs and milk

Plate 3 - mix together breadcrumbs, basil, paprika, thyme, salt, pepper.

Preheat oven 350. In a frying pan heat 1 tbsp olive oil.

Dip chicken into flour, shake off excess, then dip into egg mixture, then press into breadcrumb mixture to get nice thick coating.

Brown medium heat in frying pan until golden.

Transfer to baking pan in oven to finish cooking uncovered for about 30-40 minutes, internal temperature of 165º
Enjoy these other tasty chicken recipes, Chicken Parmesan and Chicken with Sun-dried Tomato Sauce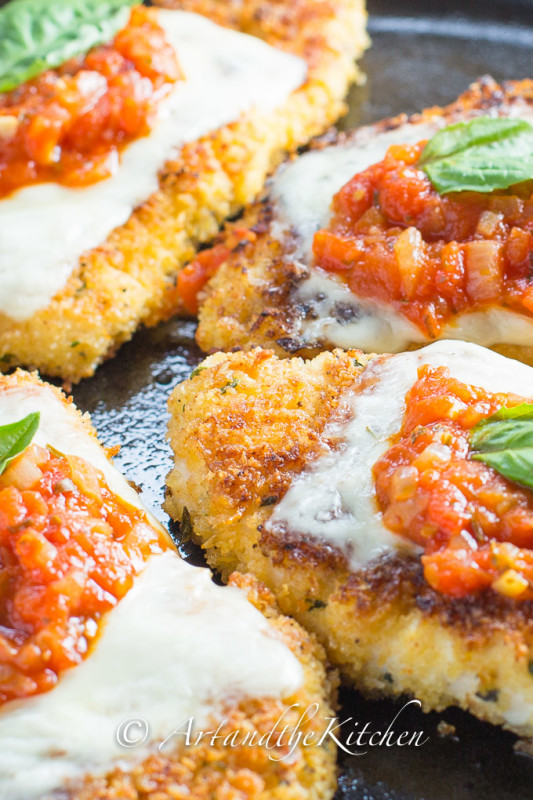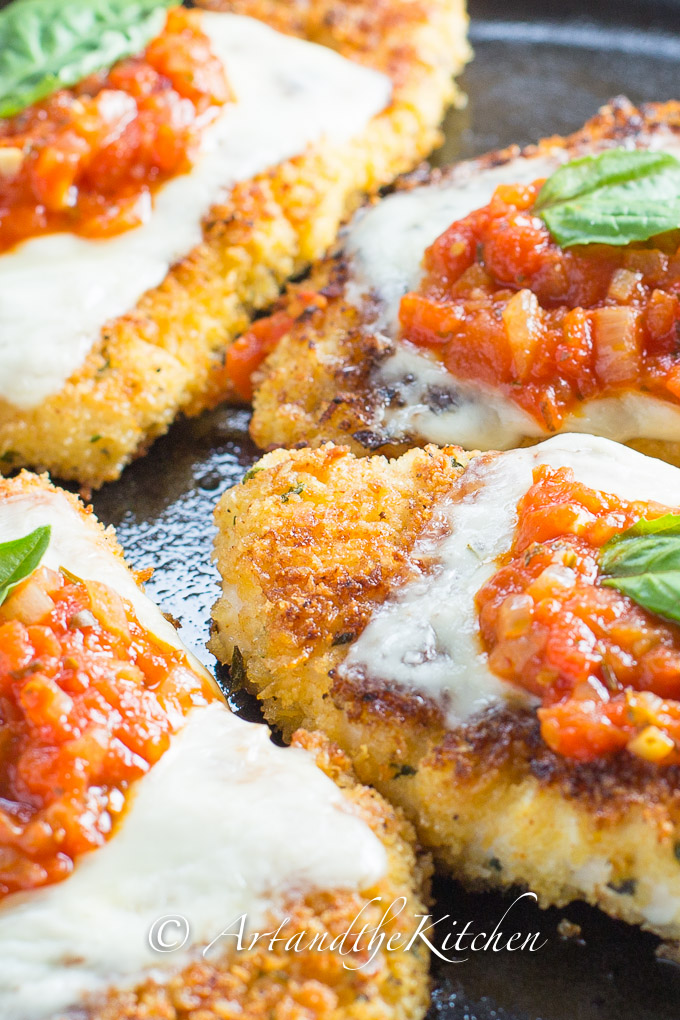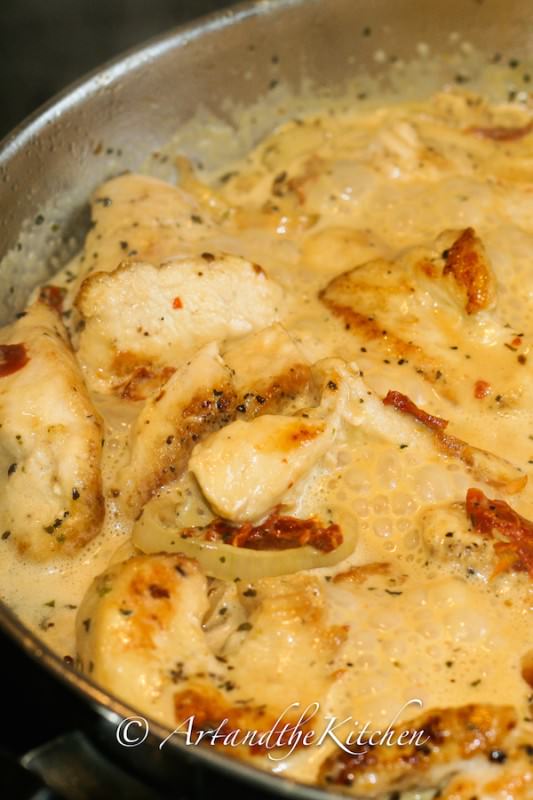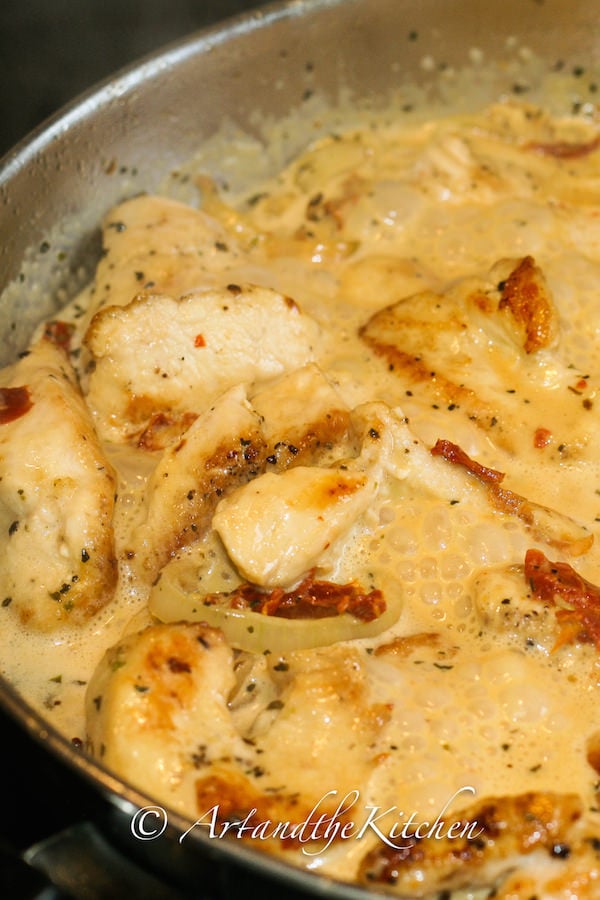 Be sure to follow me and get my latest recipes on Pinterest, Instagram Facebook and Twitter.
Your support of my blog is greatly appreciated!