Sunday Dinner Chicken brings back some very fond childhood memories of Sunday dinner at Grandmas house. This is a simple classic recipe for tender, juicy chicken.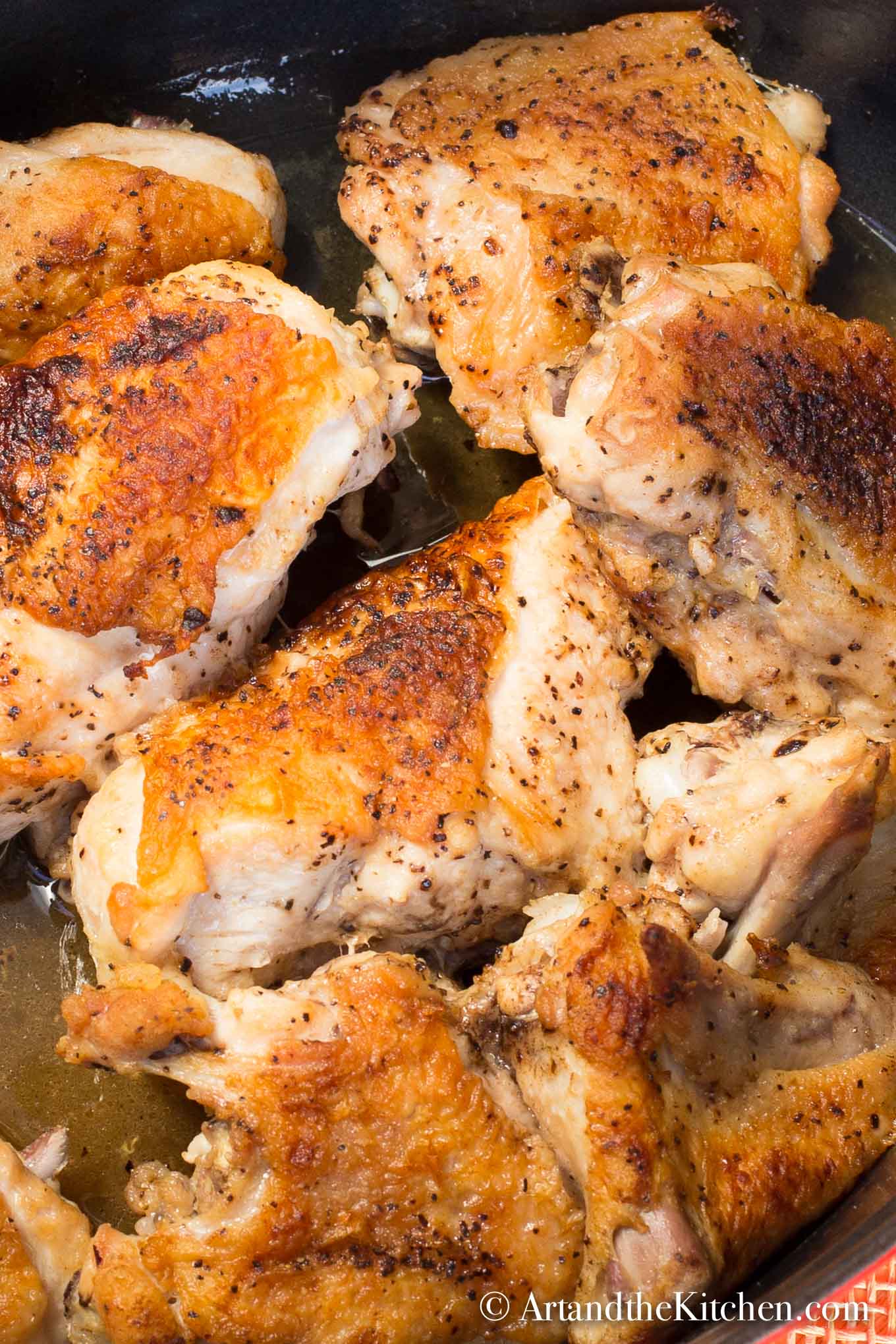 My Grandma and Grandpa had the tiniest little farm house but that never stopped them from having a crowd of people for Sunday Dinner. If someone stopped by they were invited to pull a chair and have some dinner. Life was so easy going and informal back then, you didn't need an invite to pop by someone's house. Sunday Dinner Chicken was one of my most favourite dishes cooked by my Grandma. Of course it was always followed by her famous
Apple Pie!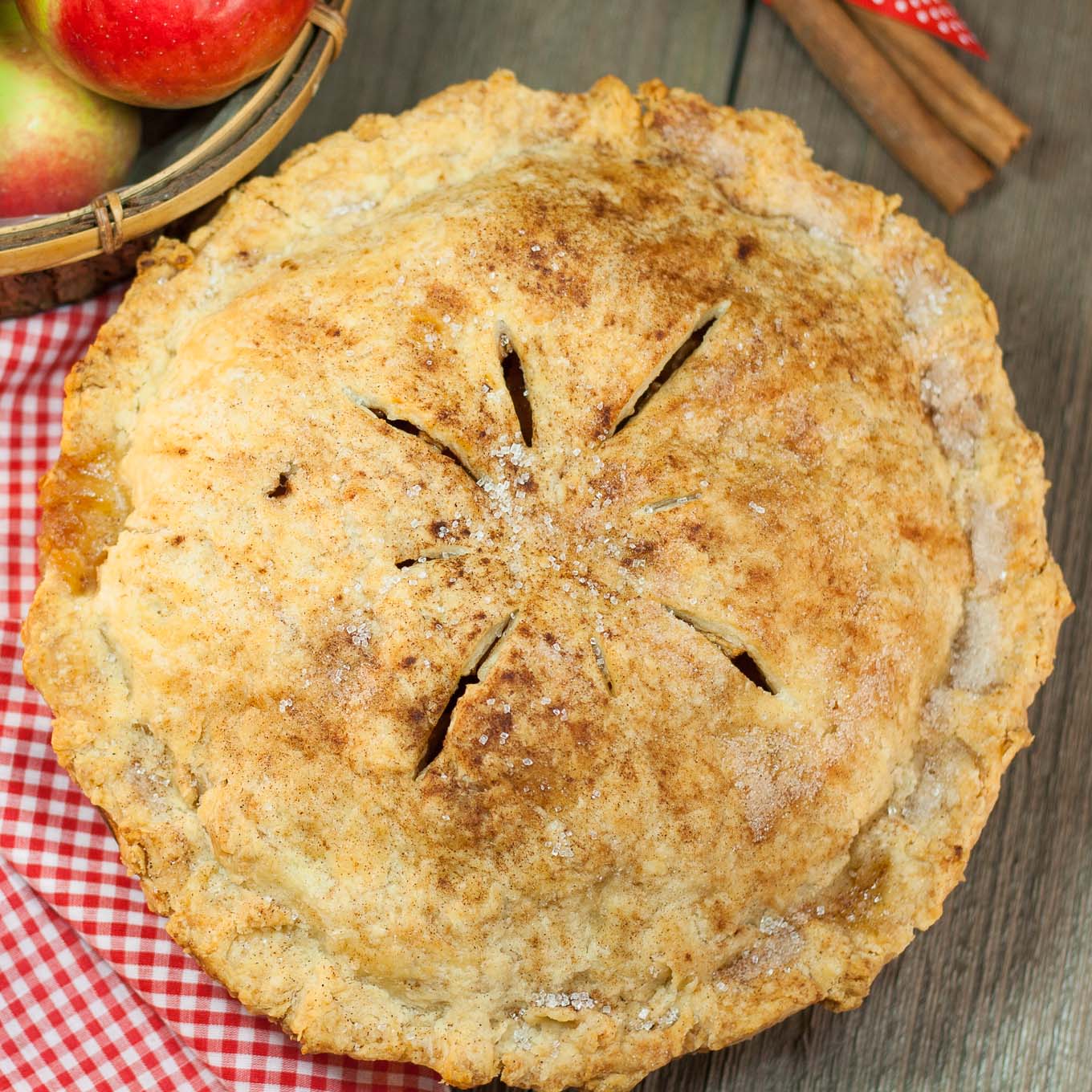 My Grandparents raised their own chickens; a time when we didn't even know what organic meant. The tiny chicks were bought at the local hatchery, kept under heat lamps until they were large enough and it was warm enough outside for them to roam. Then came the fall and that time of year I dreaded...butchering chickens. It was quite a production of Aunts and Uncles and cousins all working together to get those chickens butchered, bagged and put into the freezer to keep us supplied for the upcoming winter. When we were little we started off being the feather pluckers, then advanced to gutters, and finally the expertise job of cutting the chicken into pieces and bagging them. I must say I am quite a pro at cutting up a whole chicken! Following a day of hard work we all sat down to a feast of chicken, mashed potatoes and veggies. That chicken was amazing and I have yet to taste chicken that good; maybe it was my Grandma's wood burning oven that added to incredibly flavourful chicken! This recipe is simple with only salt and pepper to season, allowing the full flavour of the chicken to shine.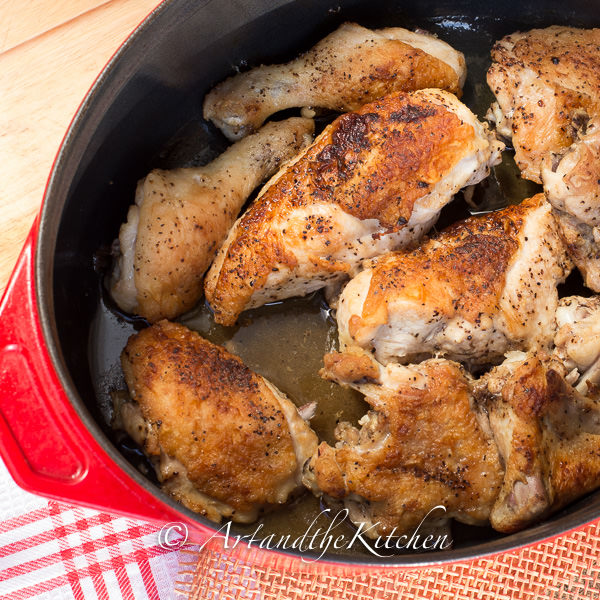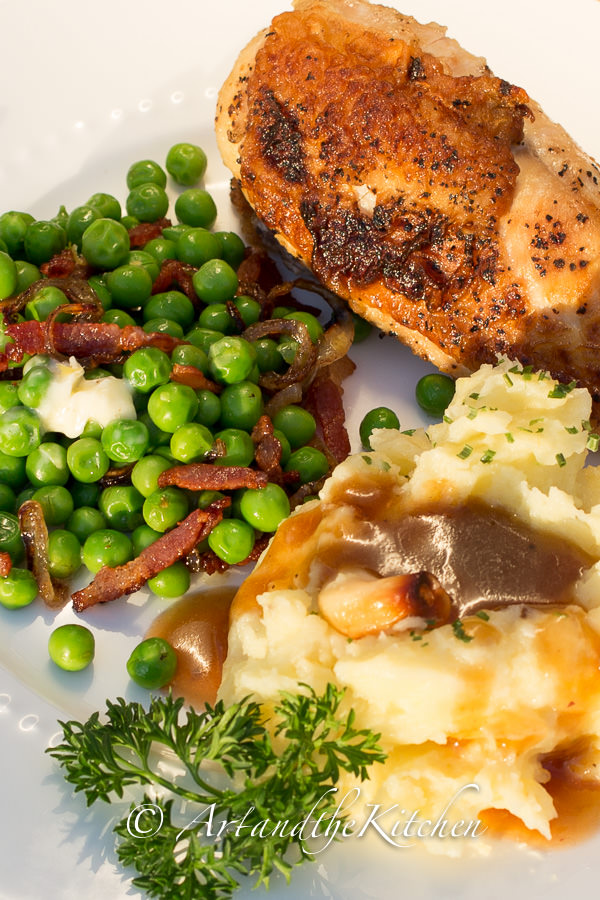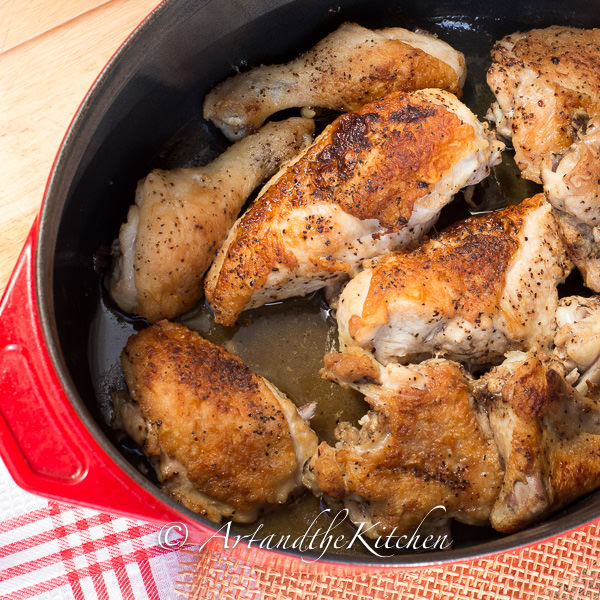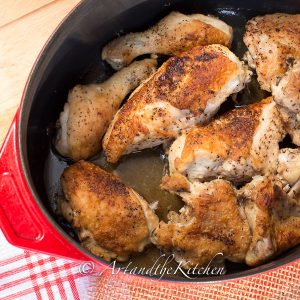 Sunday Dinner Chicken
This is a simple classic recipe for tender, juicy chicken.
Ingredients
5-6

lb

chicken cut into pieces

½ - 1

cup

chicken broth

salt

fresh ground pepper

1

cup

all purpose flour

2-3

tbsp

sunflower oil

or any type of cooking oil
Instructions
Pre-heat oven to 350º F

Cut chicken into pieces or use any pre cut chicken pieces you like.

Put flour onto plate for dredging chicken.

Heat oil in heavy bottomed frying pan. I love my cast iron.

Season chicken with salt and pepper.

Dredge chicken pieces into flour, shake off excess, then place in heated frying pan.

Fry both sides medium high heat until golden brown, transfer to heavy roasting pan.

After all chicken is browned, deglaze frying pan with chicken broth, scraping up all the flavourful bits from pan.

Pour over chicken, just until bottom of pan is covered! Don't add too much liquid or you will have soggy chicken skin. If pan starts to dry up while roasting simply add a bit more broth.

Cover and roast for about 1 hour until chicken is done.
Notes
recipe from Grandma Lopinski