My recipe for Asian Shrimp Veggie Pasta is nutritious, healthy and so easy to make. Tastes Delicious!!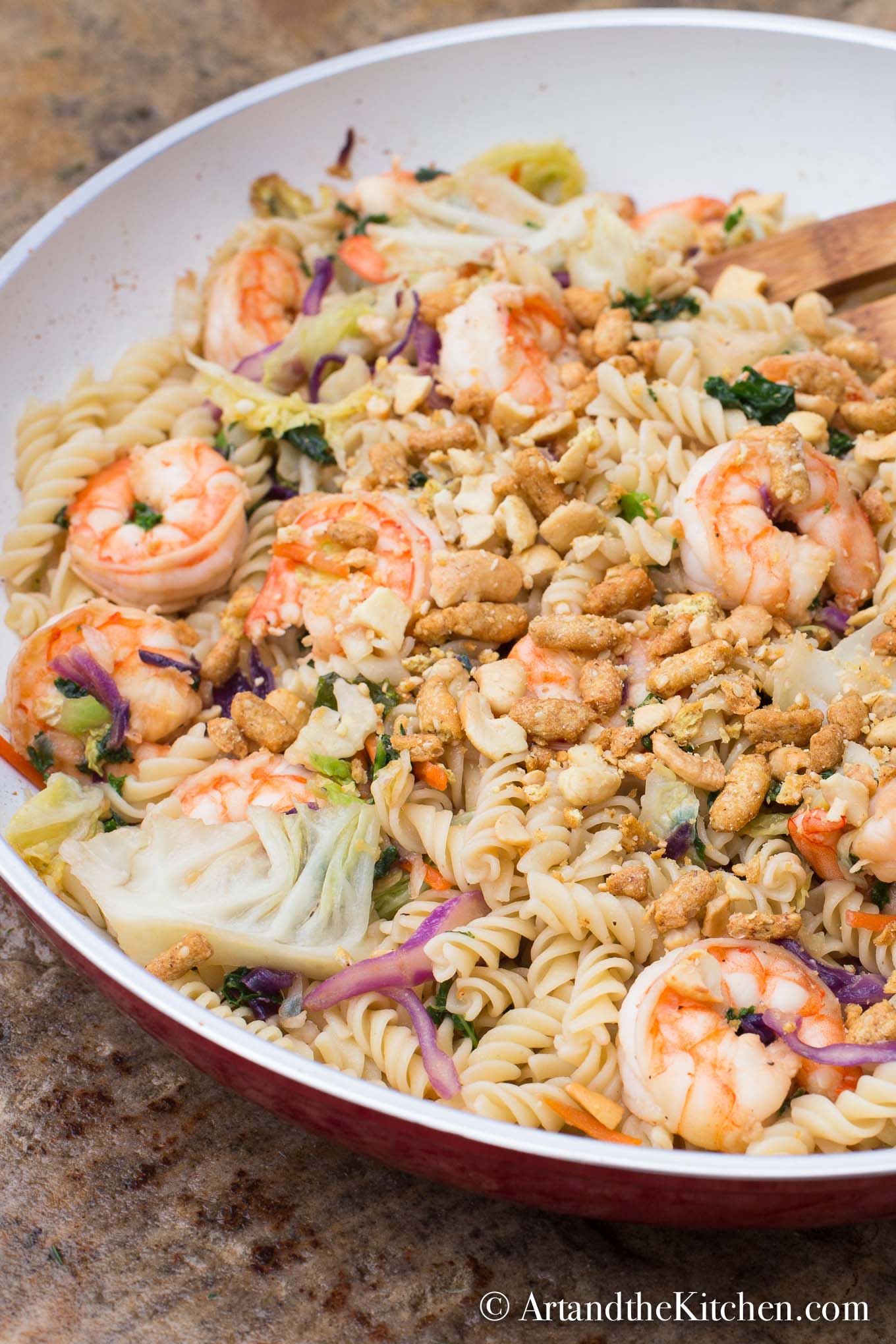 I'm making a commitment this year to start eating more vegetables! One sure fire way to get the kids (and adults) eating veggies is stir frying them into pasta dishes. Add a lean protein and you have a healthy meal everyone will love! I topped this recipe with cashews and sesame sticks, but peanuts, sunflower seeds would also taste terrific.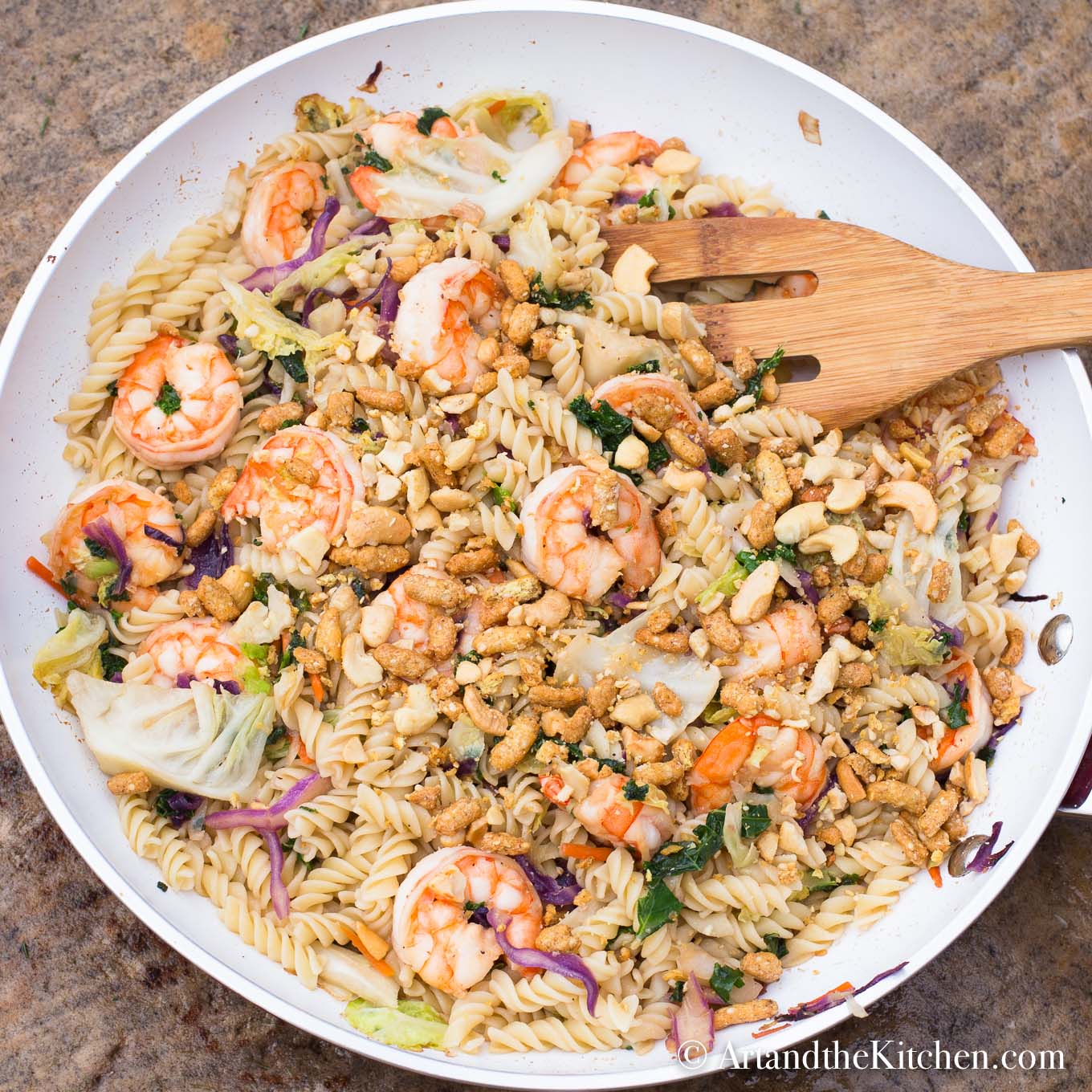 Asian Shrimp Veggie Pasta
Ingredients
1 lb shrimp
4 cups rotini pasta
1 cup savoy cabbage chopped
1 cup red cabbage chopped
1 cup green cabbage chopped
1 cup carrots shredded
1 cup kale chopped
½ cup sesame sticks (optional)
½ cup cashews (optional)
½ - ¾ cup Organic Asian Sesame Seed Dressing (I like Annie's)
1 tbsp. olive oil
Instructions
Cook pasta until al dente (or desired doneness)
While pasta is cooking, heat 1 tbsp. olive oil in skillet.
Add shrimp and cook until done.
Remove shrimp, set aside. (keeping warm)
In same skillet, add all the veggies and cook over medium heat until soft but still slightly crunchy. about 5-8 minutes.
Stir shrimp and cooked pasta into veggies and cooked pasta.
Stir in the Asian Sesame Seed dressing, cooking for additional 1-3 minutes.
Top with sesame sticks and cashews.