As long as you have eggs in the refrigerator, you will be able to prepare a delicious, quick and easy  low carb Veggie Frittata.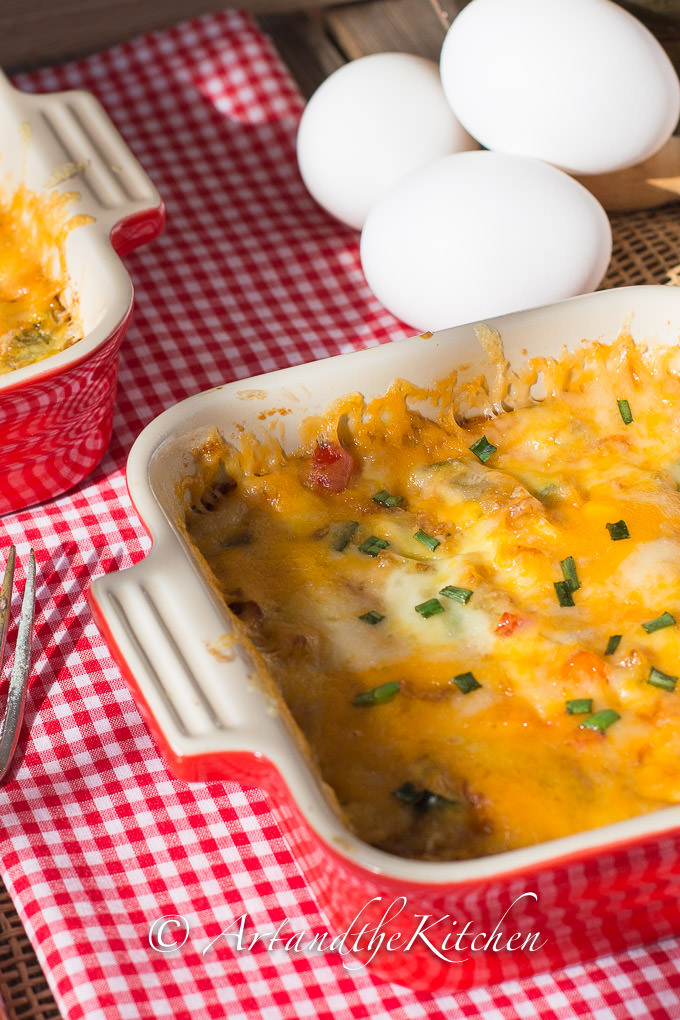 Today I made wonderful Veggie Frittata in individual serving dishes. Frittatas are simply quiche without the crust, omelettes baked in a pan, or in my case eggs with what ever vegetables I could find in the fridge.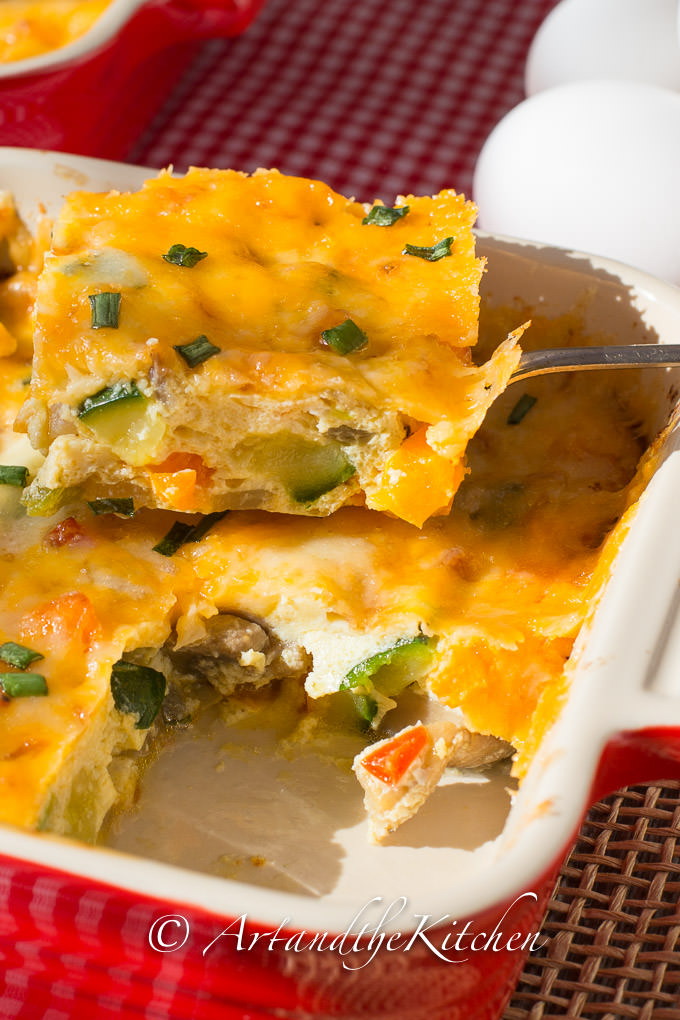 Frittatas are great to make for breakfast or brunch. You will impress your guests by baking them in individual serving dishes and serving with a bowl of fresh fruit, juice and of course coffee! The perfect low carb breakfast or lunch.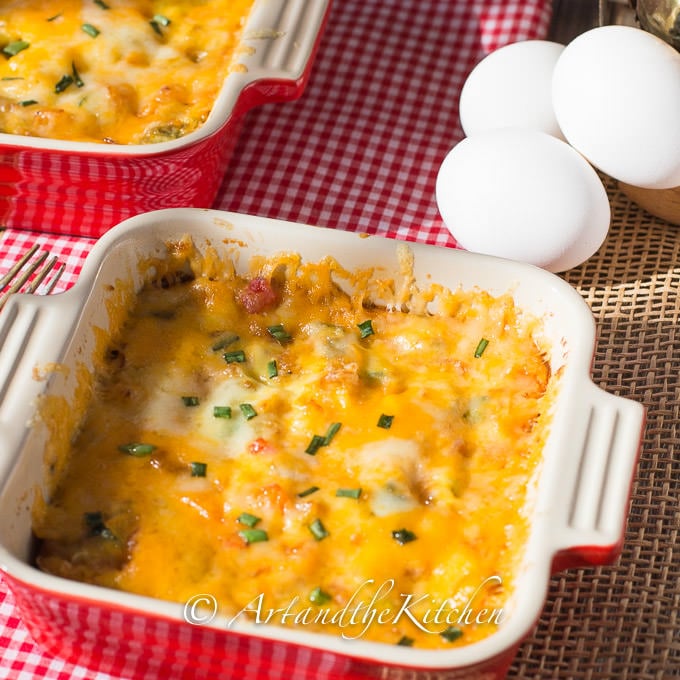 Baked Veggie Frittata
Ingredients
4 eggs
2 tbsp. milk
1 cup sliced mushrooms
1 cup chopped zucchini
1 cup chopped red, yellow and orange peppers
½ cup chopped red onion
½ cup shredded cheddar cheese
½ cup shredded gruyere cheese
1 tbsp olive oil
½ tsp salt
¼ tsp pepper
Instructions
Preheat oven to 350.
In skillet heat olive oil, add all of the vegetables and sauté until tender but still firm.
In bowl whisk together eggs, milk, salt and pepper.
Divide vegetables into individual serving pans and spread evenly.
Pour egg mixture over vegetables, do not stir.
Bake in oven at 350 degrees for about 15-20 minutes.
Turn oven to broil, top frittata with shredded cheese and bake until melted.
Notes
add what ever veggies you have on hand. Excellent choices are asparagus and broccoli.