Chicken Sausage Gumbo, the ultimate Louisiana dish! This hearty recipe is loaded with Andouille sausage and chicken simmered in a spicy broth.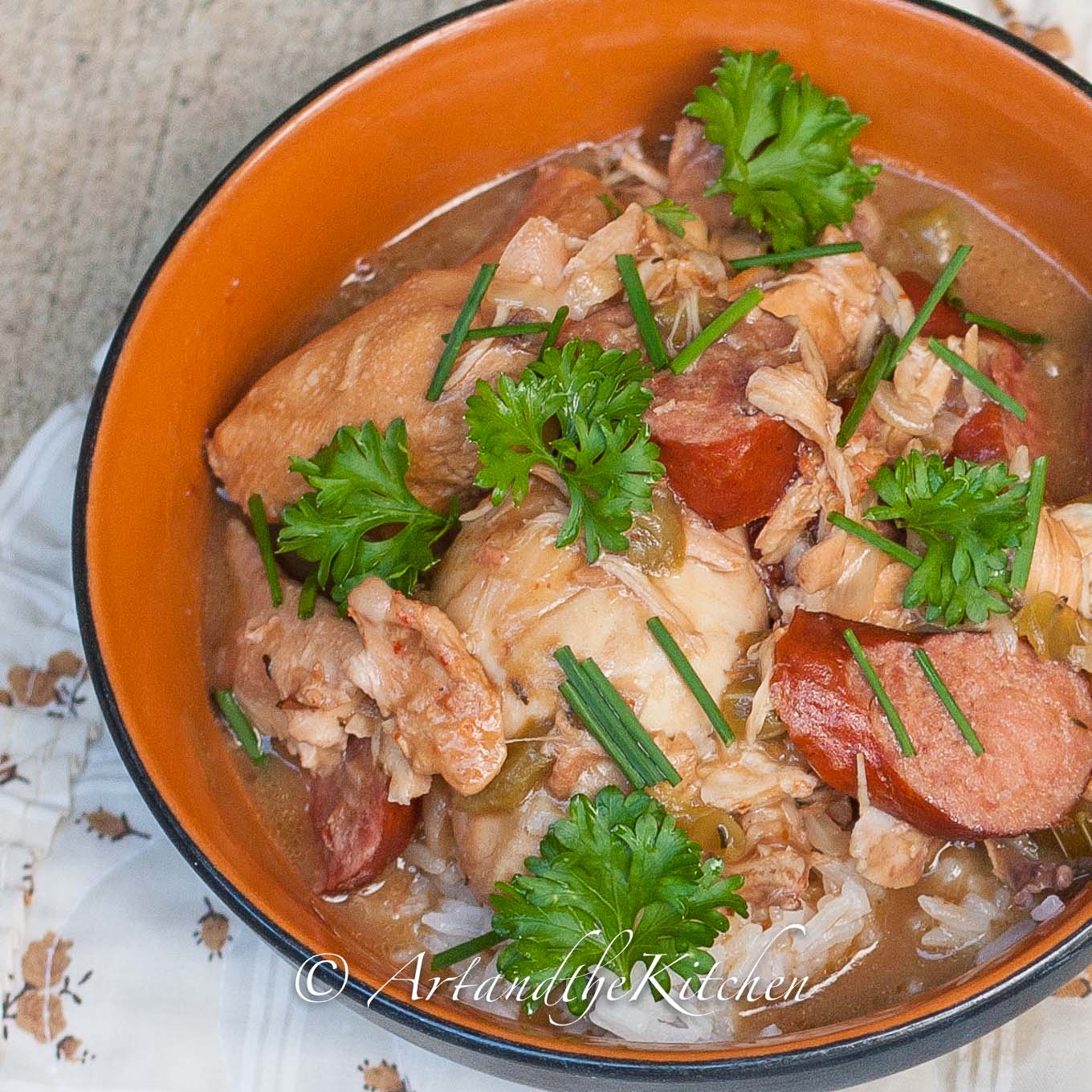 I was fortunate to have my first bowl of Gumbo in true Creole country, New Orleans. It doesn't get much better than that! There are many different versions of gumbo and some recipes are closely guarded "family secret recipes". My version of Chicken Sausage Gumbo was inspired by
Marcelle Bienvenu
, a great Cajun chef. Spice it up as much or as little as you like.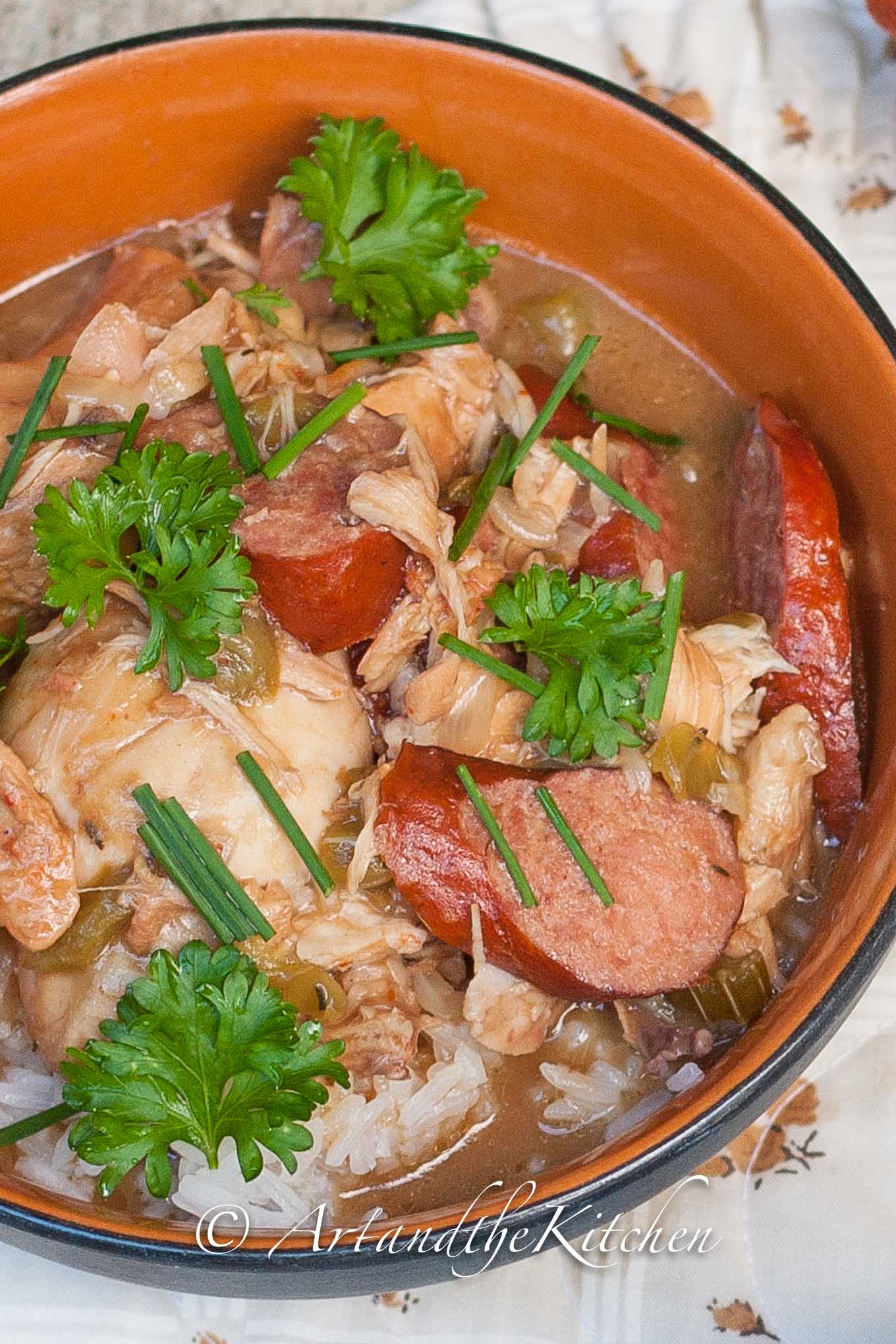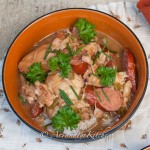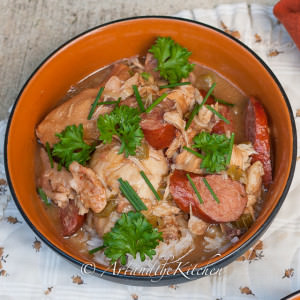 Chicken Sausage Gumbo
Print
Ingredients
4-5

pound

chicken cut into pieces

skin removed

1

pound

andouille sausage or kielbasa cut in 1/2 pieces

1 1/2

cups

chopped bell peppers

2

cups

chopped onion

1/2

cup

chopped celery

1

cup

flour

1/2

cup

vegetable oil

9

cups

chicken broth

2

bay leaves

1

teaspoon

salt

1/4

teaspoon

cayenne pepper

1/2

teaspoon

thyme

1/2 - 1

tablespoon

Creole seasoning

1/4

cup

chopped green onions

2

tablespoons

fresh parsley

1

tablespoon

file powder

2

cups

white rice
Instructions
In large heavy pot or Dutch oven heat 1 tablespoon oil (med-hi heat) cook sausage until browned. Remove with slotted spoon, set aside.

Season chicken with Creole seasoning.

In fat left in pan brown chicken 5-6 minutes. Remove from pan and set aside.

Add 1/2 cup oil and flour to pan and over medium heat cook, stirring slowly and constantly for 25-30 minutes, to make a dark brown roux. Do Not let burn!!

Add onions, celery and pepper and cook, stirring until very soft 10-12 minutes.

Slowly add the chicken stock, bay leaves, and thyme, cayenne, stirring until well combined.

Bring mixture to a boil, then reduce heat to medium-low.

Add sausage and chicken, combine and continue to cook (simmer) uncovered, stirring occasionally until chicken is very tender. At least 3 hours.

Prior to serving discard bay leaves, stir in green onions, parsley and file powder.

Cook white rice in rice cooker (as per rice cooker instructions).

Spoon rice into deep bowls and ladle the gumbo on top.

Serve with hot sauce on the side.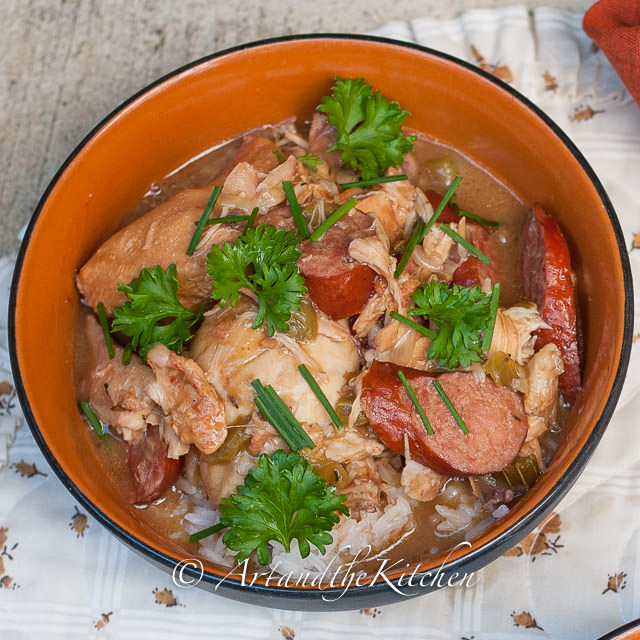 The most important step in making a terrific gumbo is preparing the roux. The roux must be constantly stirred until it attains that perfect dark brown color.  This usually takes about 30 minutes.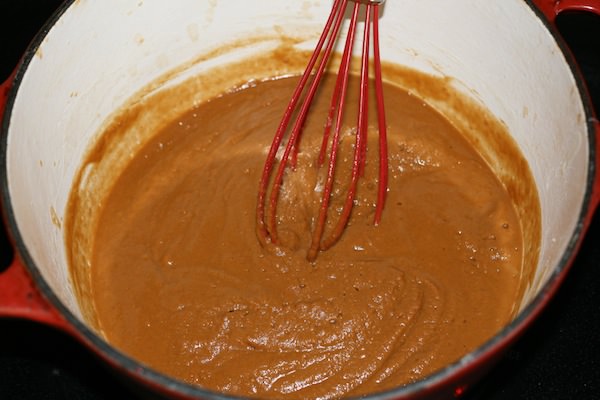 Next add onions, celery, and peppers, then cook until soft.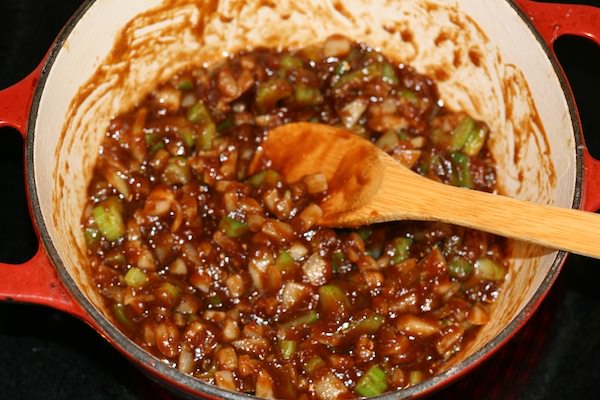 Add all remaining ingredients and simmer for a minimum of 3 hours.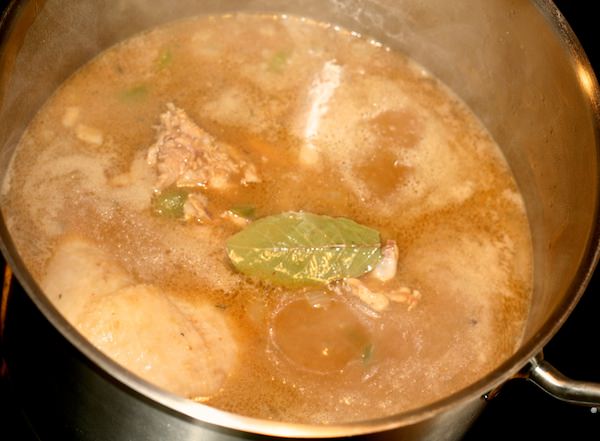 Serve gumbo over hot rice and enjoy this true Southern dish.