Cucumber Salads Bites are a decorative way to eat your salad, garnish a plate or serve as a healthy appetizer.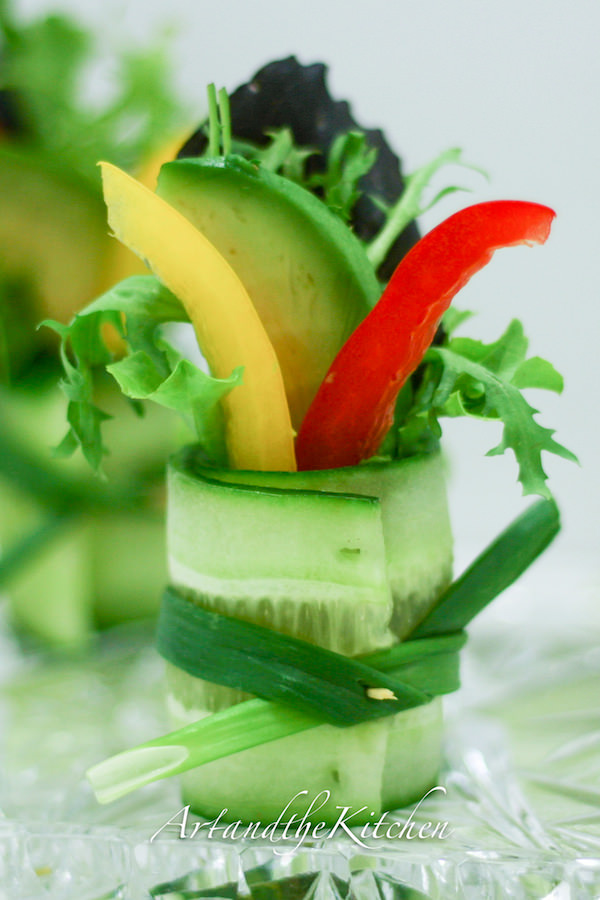 Serve Cucumber Salad Bites with your favorite dressing drizzling some on top or a side dish for dipping. I love them served with my
Homemade Tzatziki Dip.
Change things up by adding your favourite veggies.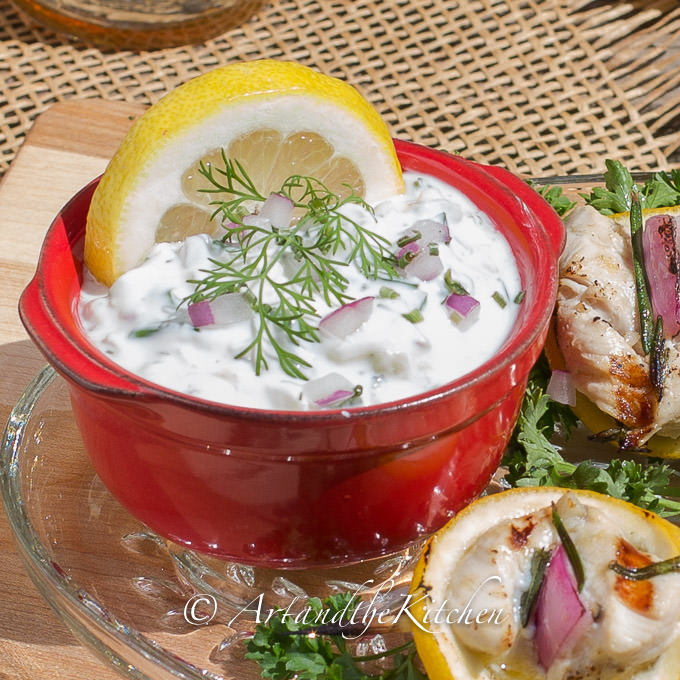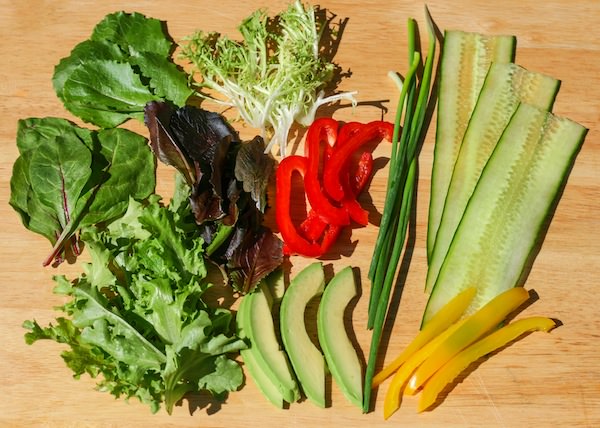 Fresh, crisp ingredients rolled into a thin cucumber slice. Cut the cucumber slice as thin as you can so it rolls easy, but thick enough to hold everything inside.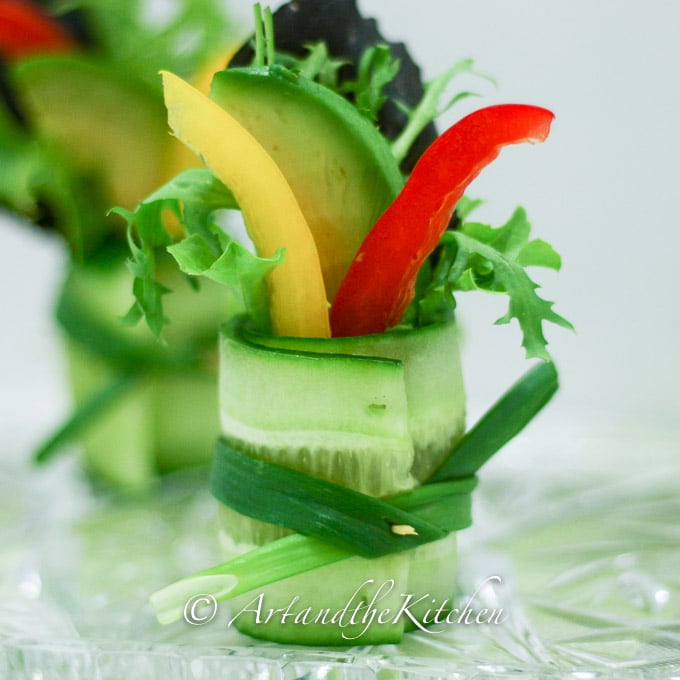 Cucumber Salad Bites are best serve immediately after making so the fresh veggies don't wilt and avocado doesn't turn brown.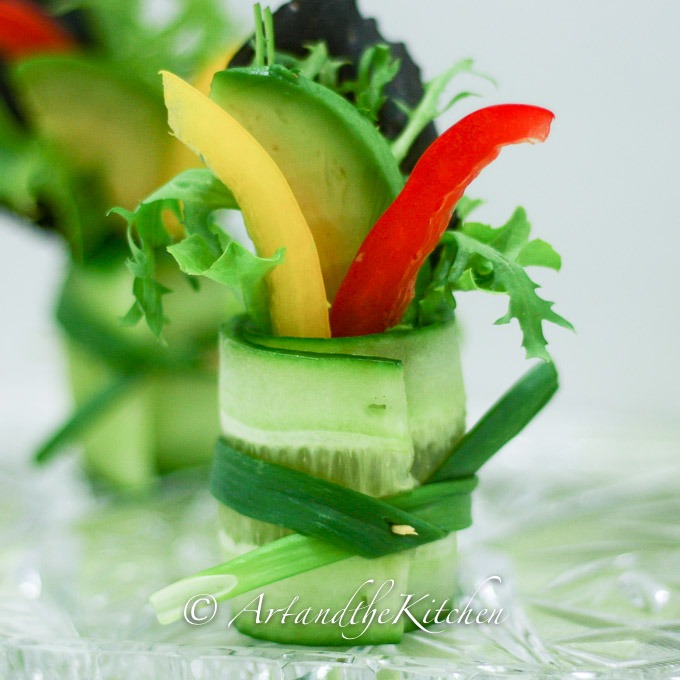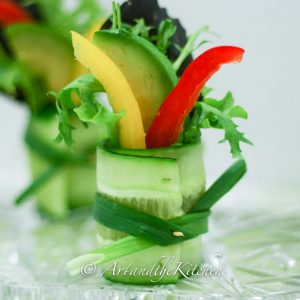 Cucumber Salad Bites
Cucumber Salad Bites are a low calorie, healthy decorative appetizer.
Ingredients
variety of lettuce

1

avocado

1

yellow bell pepper

1

red bell pepper

1

english cucumber

4

green onions

your Favorite salad dressing
Instructions
Slice cucumber into thin slices.

Slice avocado, peppers

Tear bites of lettuce

Roll cucumber, then tie with green onion to hold.

Stuff with greens, avocado and peppers.

Dip into your favourite dressing.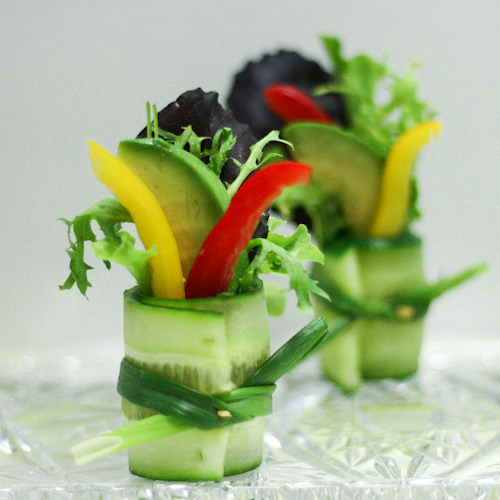 SaveSave
SaveSave