Here's a new twist on sliders, Tostitos Appetizer Sliders, they will fly off the plate.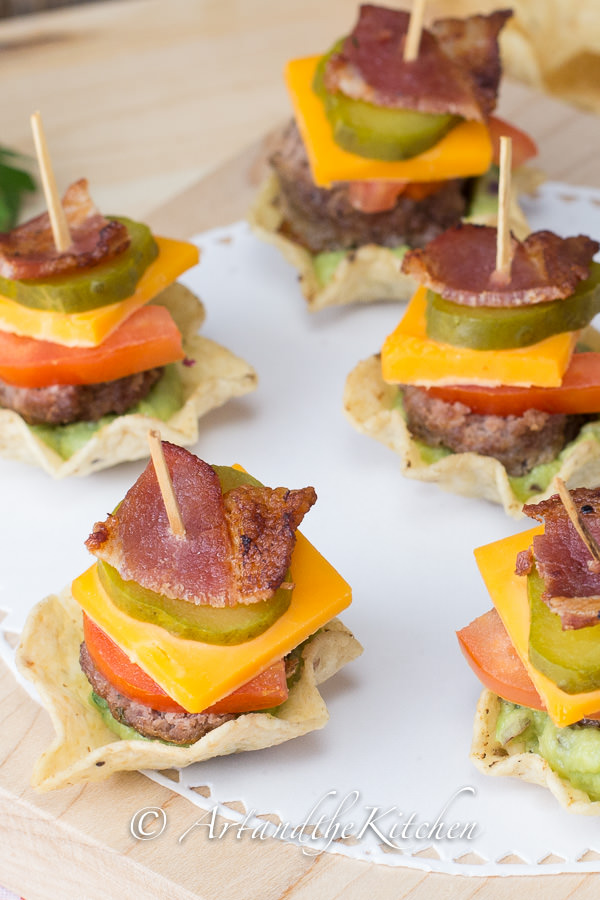 Great little bites using Tostitos Scoops with the sensational flavours of cheeseburger sliders. Crispy scoops filled with guacamole, then topped with burger, cheese, tomato, pickle and bacon! Tostitos Appetizer Sliders are perfect for your next party!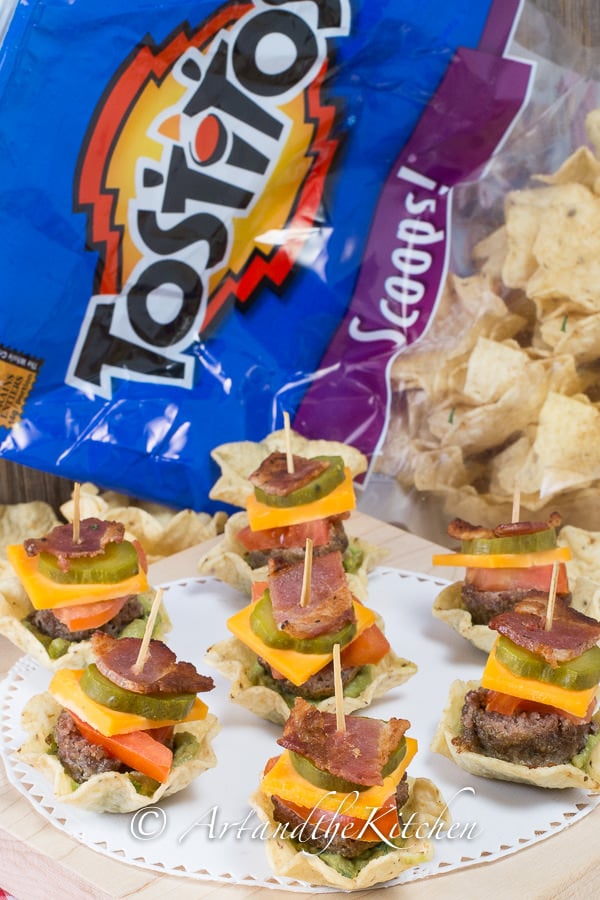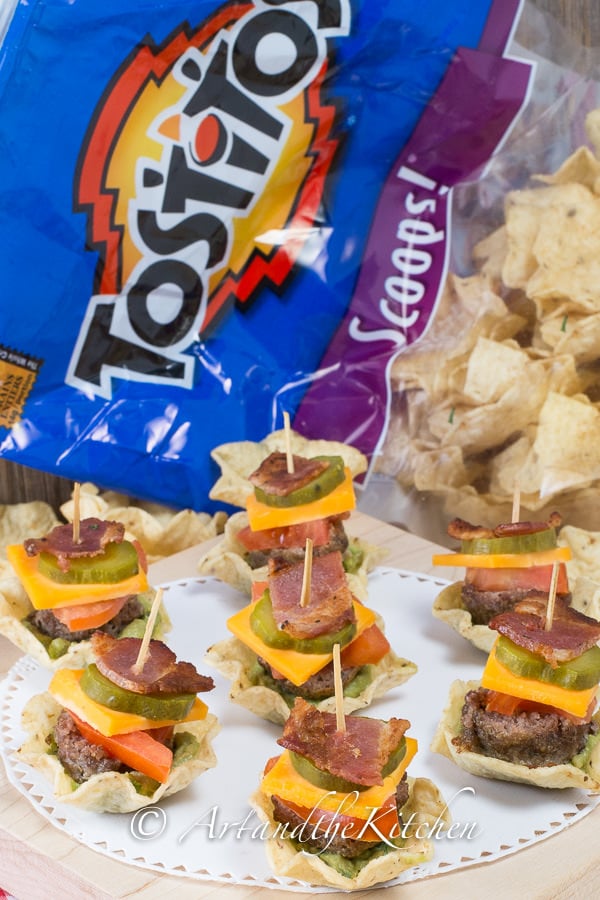 I used my Favourite meatball recipe for these sliders.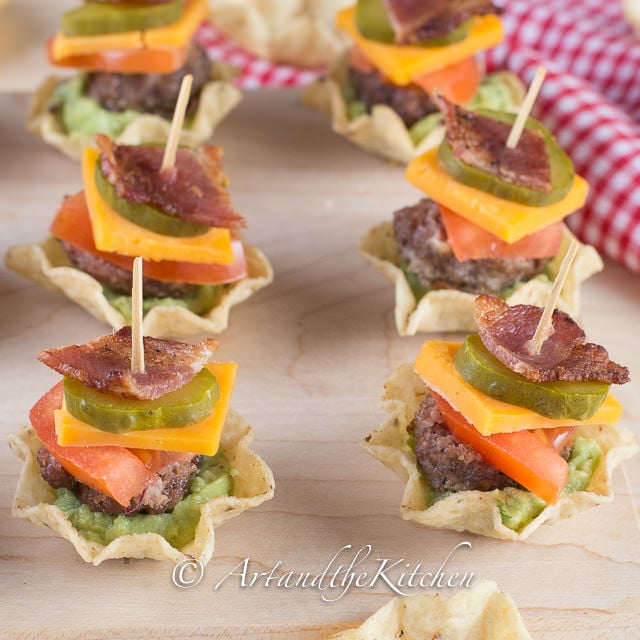 Tostitos Appetizer Sliders
Tostitos Appetizer Sliders by Laureen King from ArtandtheKitchen makes: 2 dozen
Ingredients
½ cup guacamole (homemade or store-bought)
12 small cooked meatballs sliced in half
24 pieces cheddar cheese (sliced into small, thin slices)
24 slices dill pickles
24 slices fresh tomatoes (cut into small pieces)
24 slices cooked bacon
24 Tostitos Scoops
Instructions
Prepare your favourite meatball recipe, make into small meatballs and cook until done.
Slice meatballs in half.
Prepare ingredients for constructing sliders.
Using toothpick, skewer meatball slice, tomato, cheese, pickle and bacon together.
Add about 1 teaspoon of guacamole to each Tostitos Scoop.
Place skewer into guacamole filled scoop.
Prepare all ingredients for sliders, meatballs, bacon, tomatoes, pickles, cheese and tostitos scoops.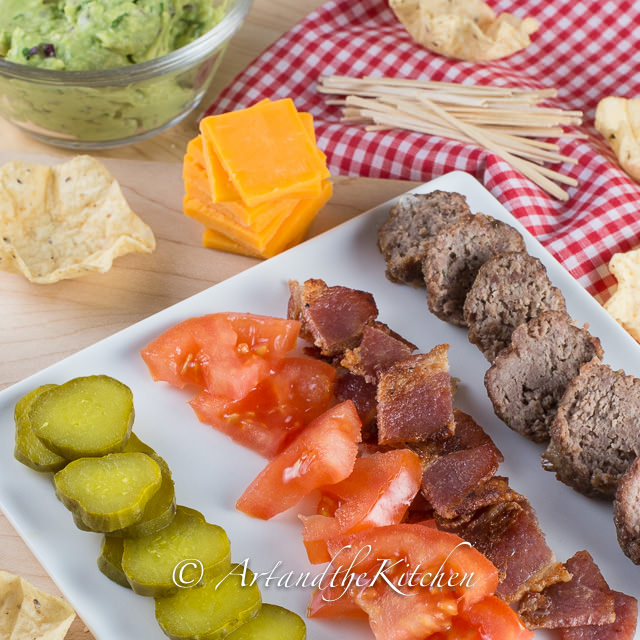 Assemble together on a toothpick. Place a scoop of guacamole into each Tostito scoop. Top with assembled meatball skewer.