You will never buy store bought pickled eggs again once you've made your own my Mom's Pickled Eggs recipe!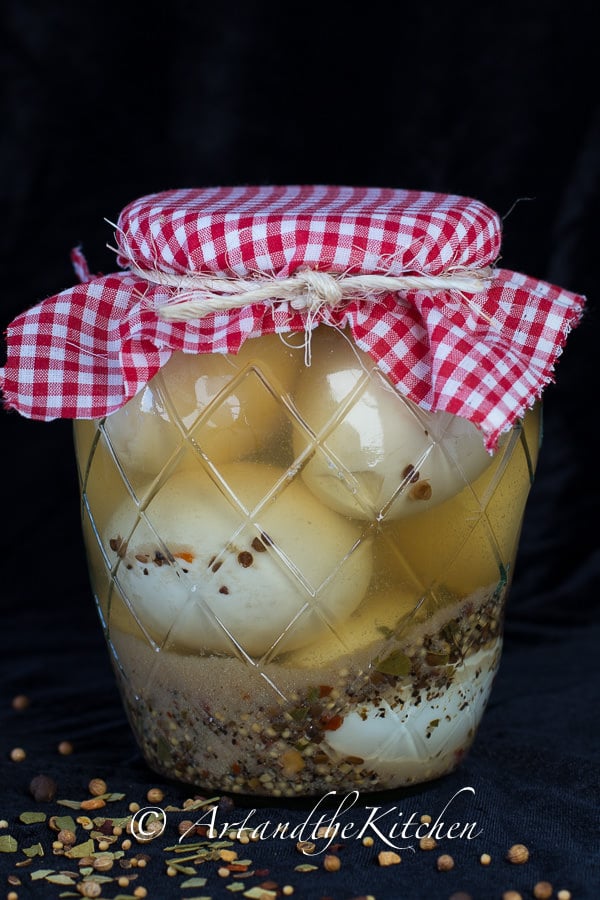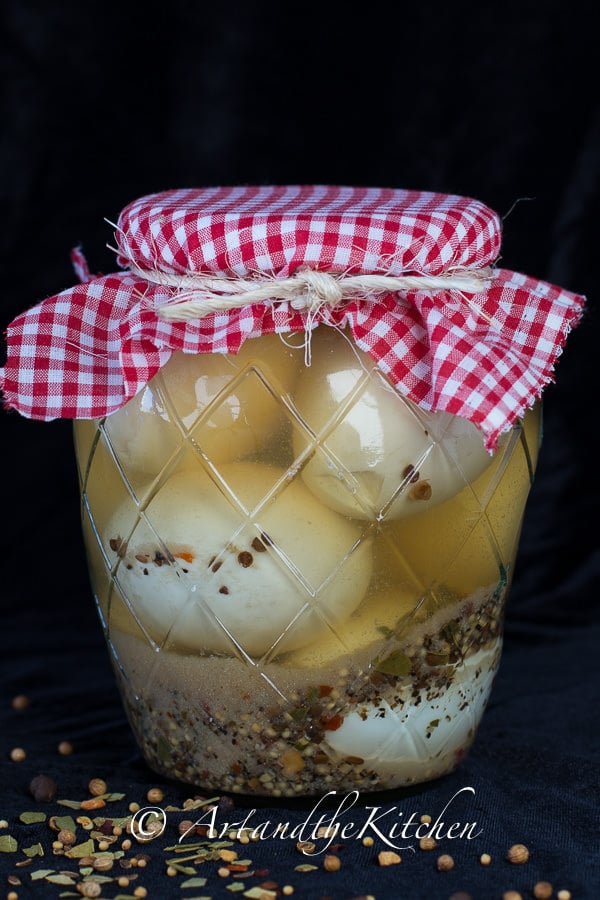 Family recipes are very treasured keepsakes. They bring back many fond memories of Moms, Grandmas, and Aunties. My husband's Mom left him with some very fond memories through the many recipes she made with a lot of love. I was not fortunate enough to have met my mother-in-law as she had passed away before I met my husband, but through stories shared by my sister-in-law, husband, and father-in-law I have gotten to know and love her. This recipe for Mom's Pickled Eggs is one my husband raves about all the time, so it was time to give it a try. They were amazing, with a great pickled zing. The only mistake I made was not making more!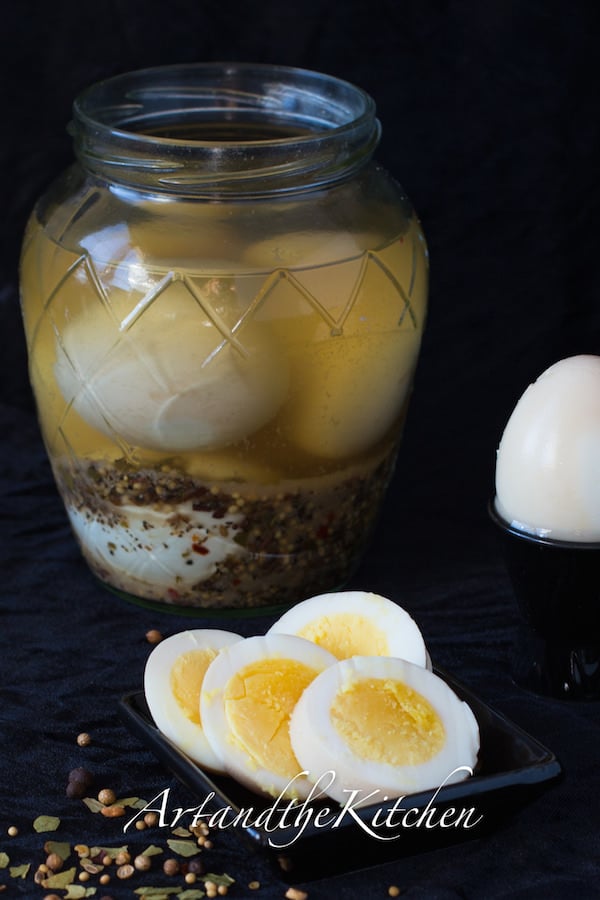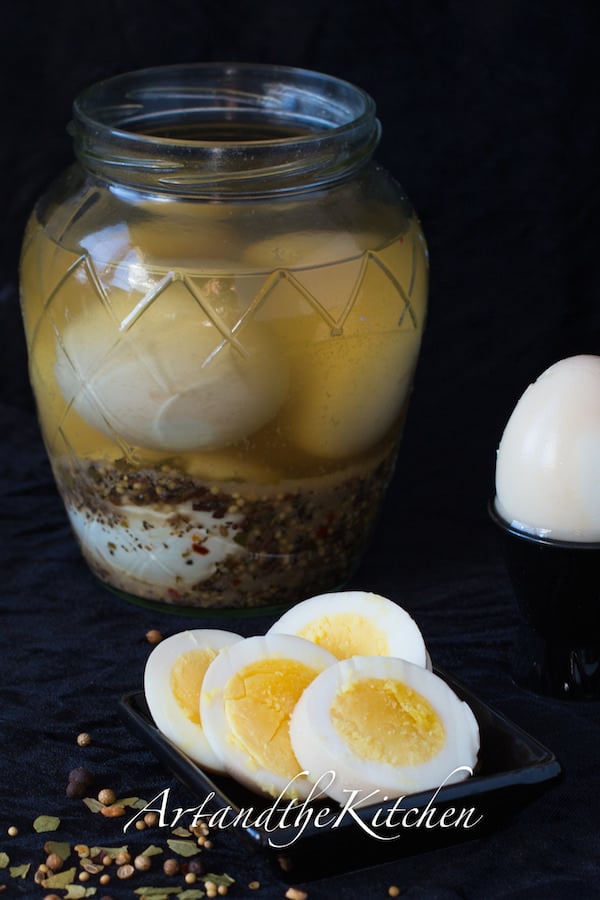 Mom's Pickled Eggs
Ingredients
2 cups regular vinegar
1 tsp salt
1 tsp pepper
1 tsp dry mustard
2 tbsp pickling spice
1 cup water
1 dozen hard boiled eggs
Instructions
In large pot combined together all ingredients except hard boiled eggs.
Bring to a boil and cook for about 5 minutes.
Put hard boiled eggs in jars. (I used 2 jars but use what ever size you like)
Pour hot brine over eggs.
Put lid on tightly and let sit for at least 4 days refrigerated
Notes
This family recipe is from my husband's late Mom, Susan.