Smooth creamy fudge with delicious bits of oreo cookies. This Cookies and Cream Fudge recipe is highly addictive!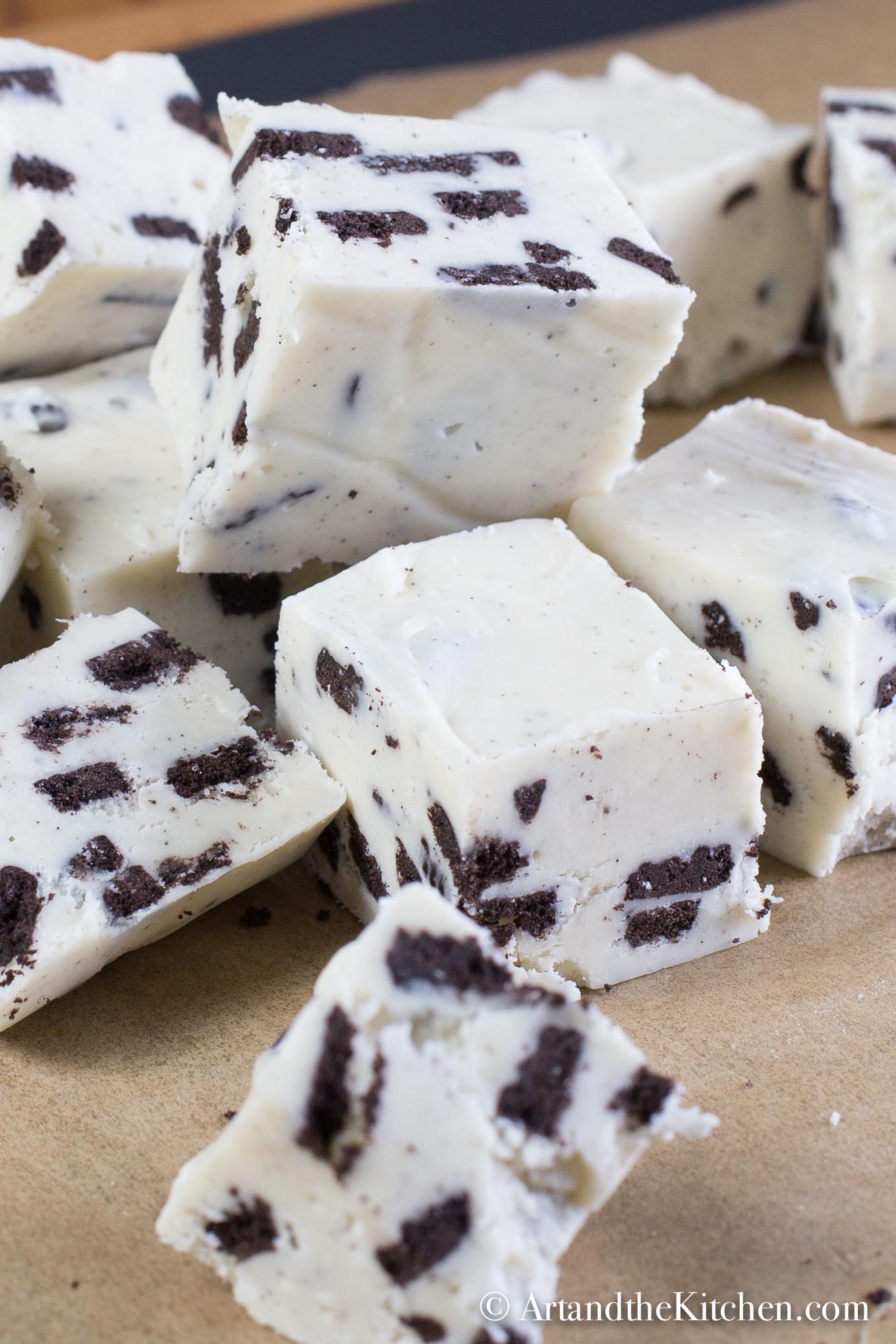 This recipe is adapted from a super fantastic blogger Aimee from  Shugary Sweets. I've tested a few Cookies and Cream Fudge recipes, and this is by far my favourite. The marshmallow fluff adds a nice smooth texture to the fudge. Fudge is something I consider an extra special treat, so I splurge by using fine quality white chocolate and a fresh vanilla bean.
SAVE this recipe to your sweet treat PINTEREST board, and be sure to follow ArtandtheKitchen on Pinterest for more great recipes!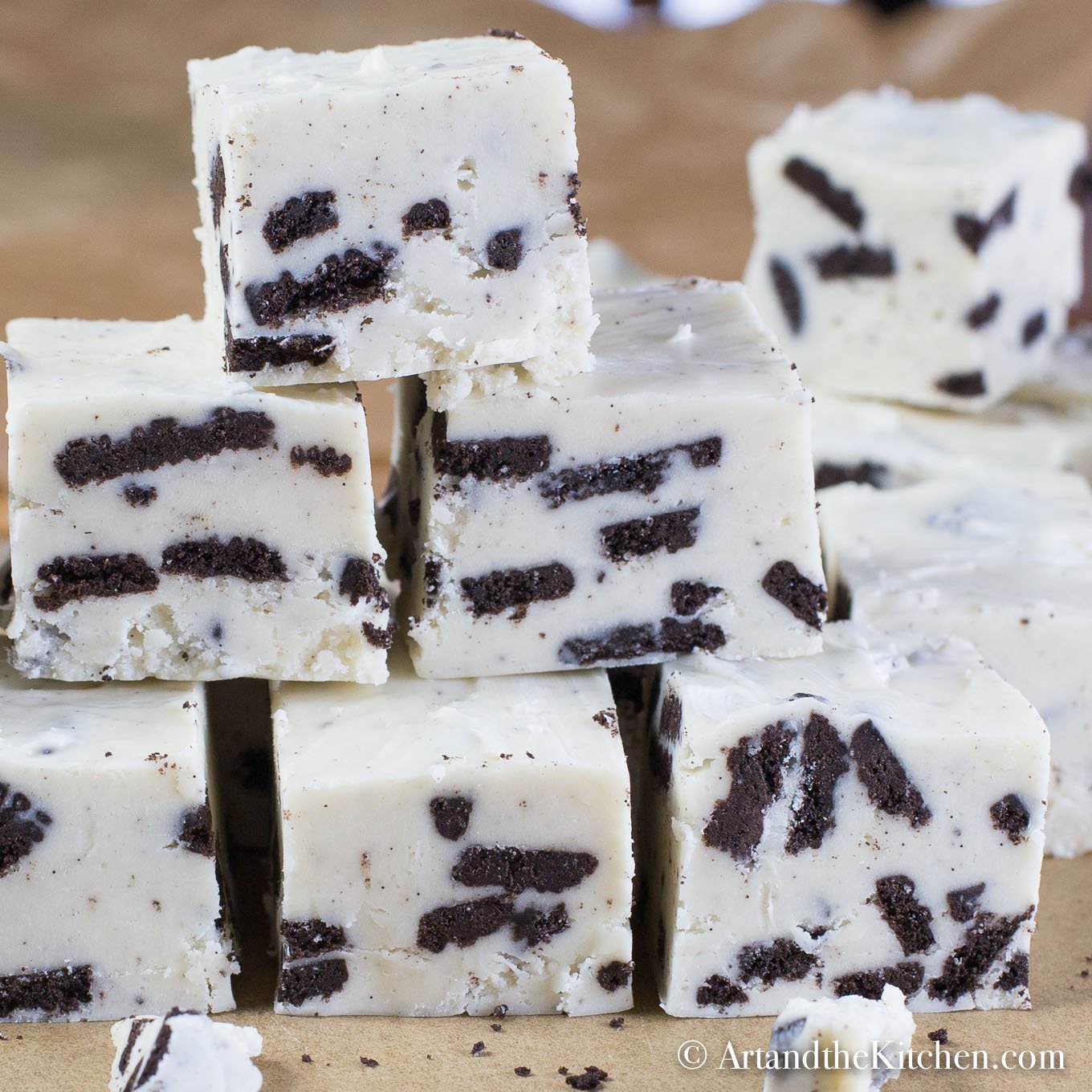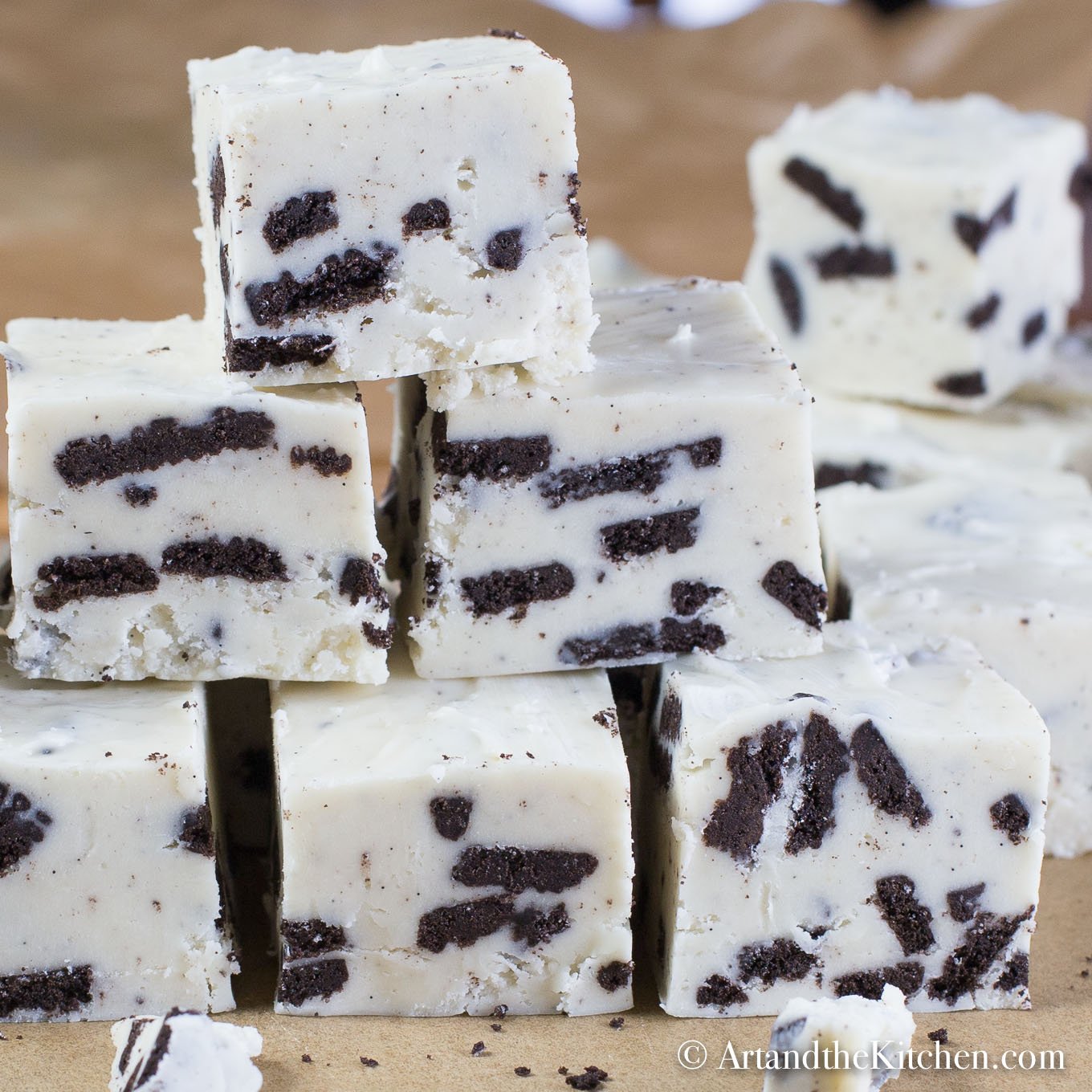 Home baked treats make terrific gifts, so buy some beautiful decorative tins and fill them with decadent fudge. A huge hit, every time!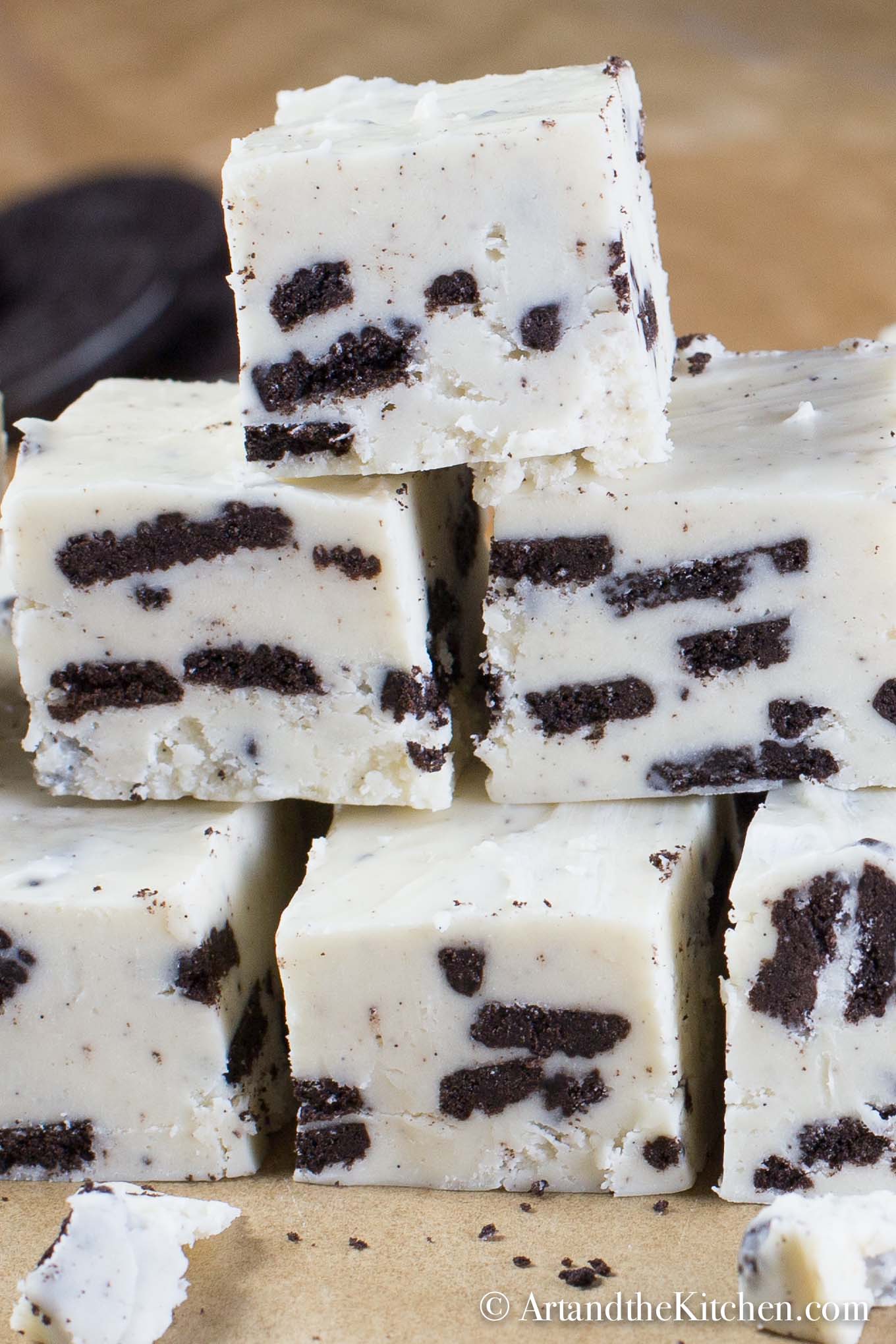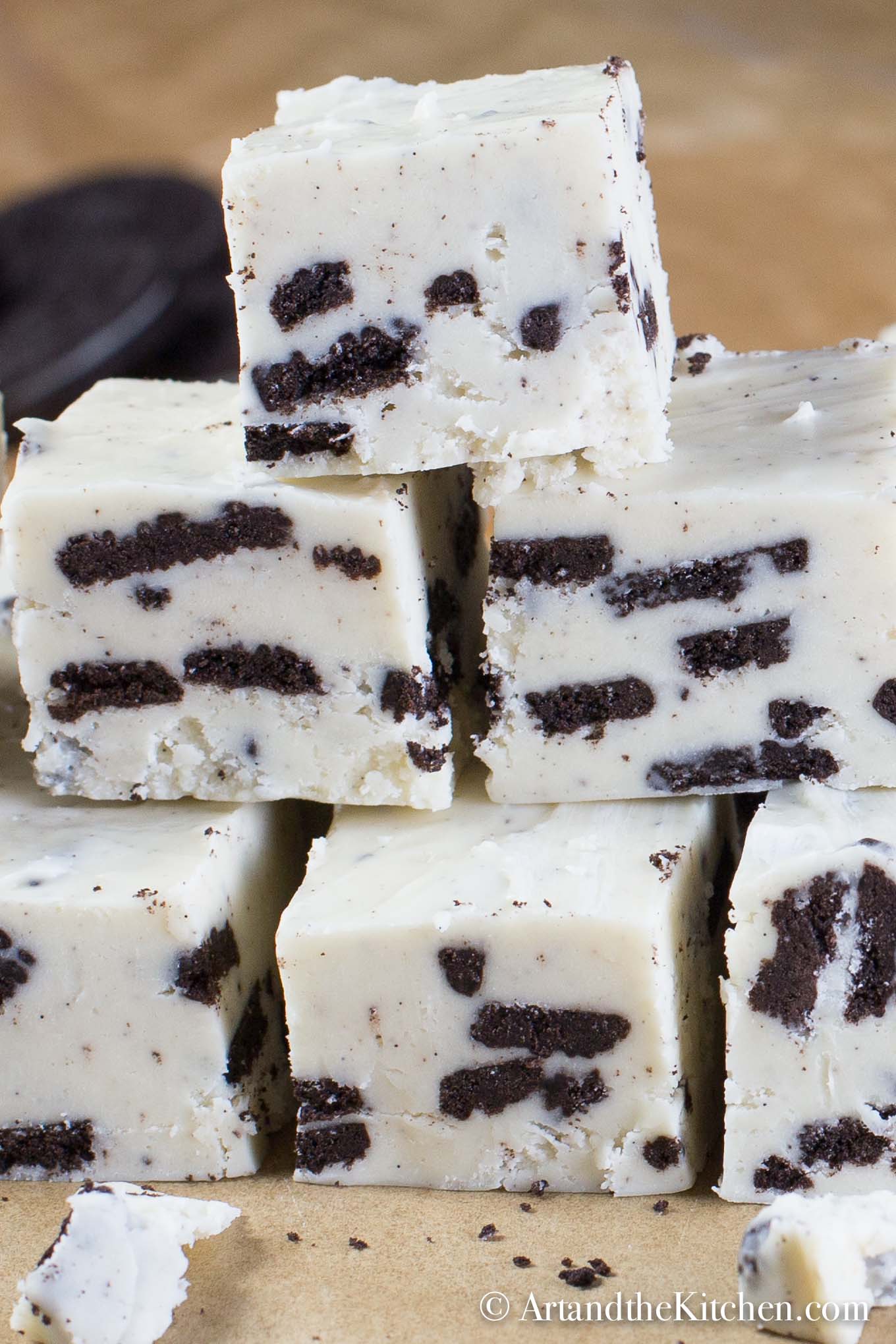 Cookies and Cream Fudge
Ingredients
Follow ArtandtheKitchen on PINTEREST for more great recipes!
11 ounces white chocolate chopped (good quality chocolate)
1 jar marshmallow fluff (7oz size)
2 cups granulated sugar
¾ cup heavy cream (whipping cream)
¾ cup butter
pinch of salt
1 vanilla bean (seeds scraped out)
2 cups oreo cookies chopped into chunks
Instructions
Line 8 inch square baking pan with wax paper. (parchment paper will also work)
In the bowl from standing mixer, combine (by hand) the chopped pieces of white chocolate pieces and marshmallow fluff. Set aside.
In large saucepan combine butter, sugar, heavy cream, salt and vanilla.
Cook over medium heat constantly stirring until mixture begin to boil.
Boil for 4 minutes, stirring continuously. Mixture burns easily, so make sure to keep stirring.
Remove from heat and pour over chocolate/marshmallow mixture.
Beat for 1 minute until chocolate is fully melted.
Stir in oreo cookie pieces.
Pour into baking pan, refrigerate for at least 4 hours.
Cut into delicious bite sized pieces!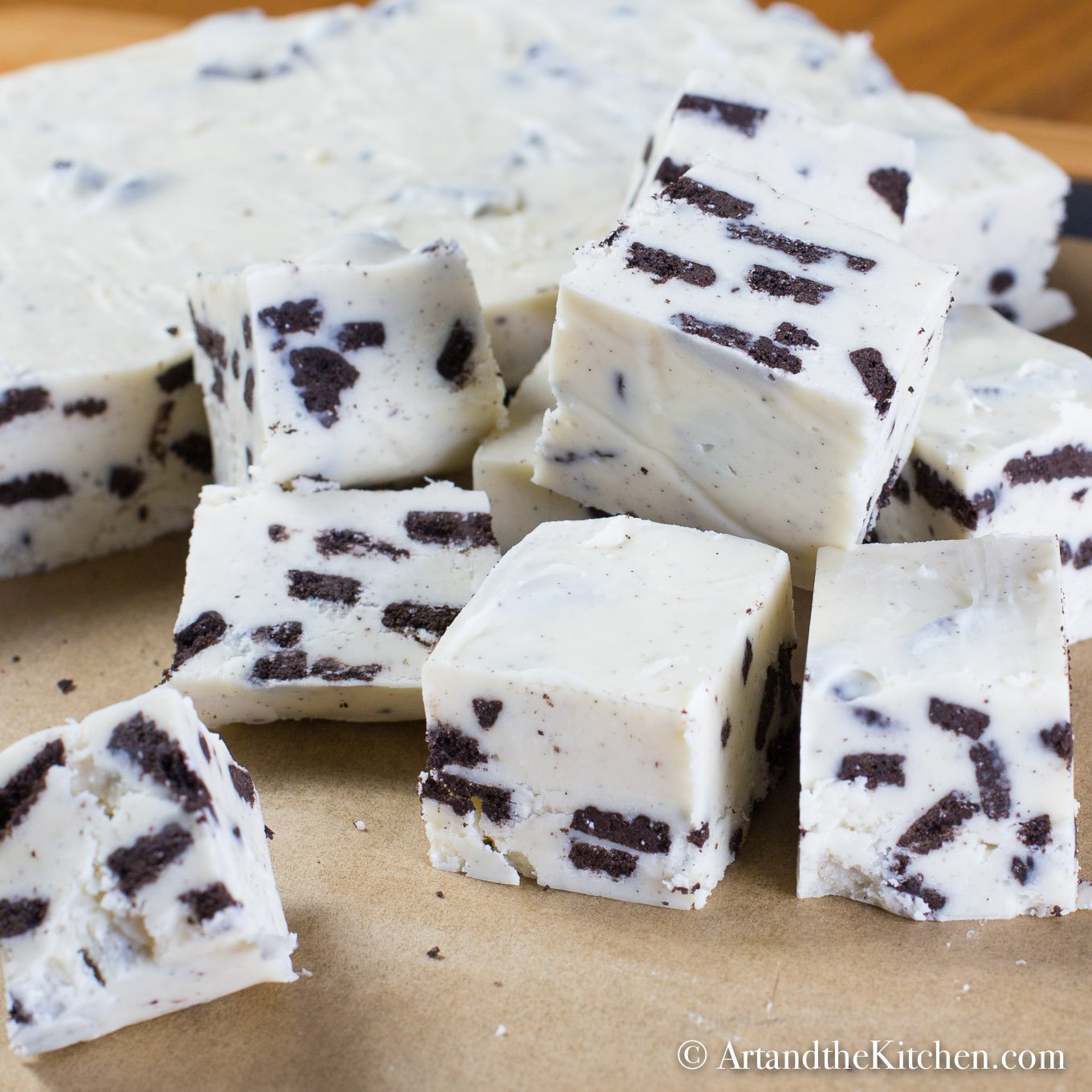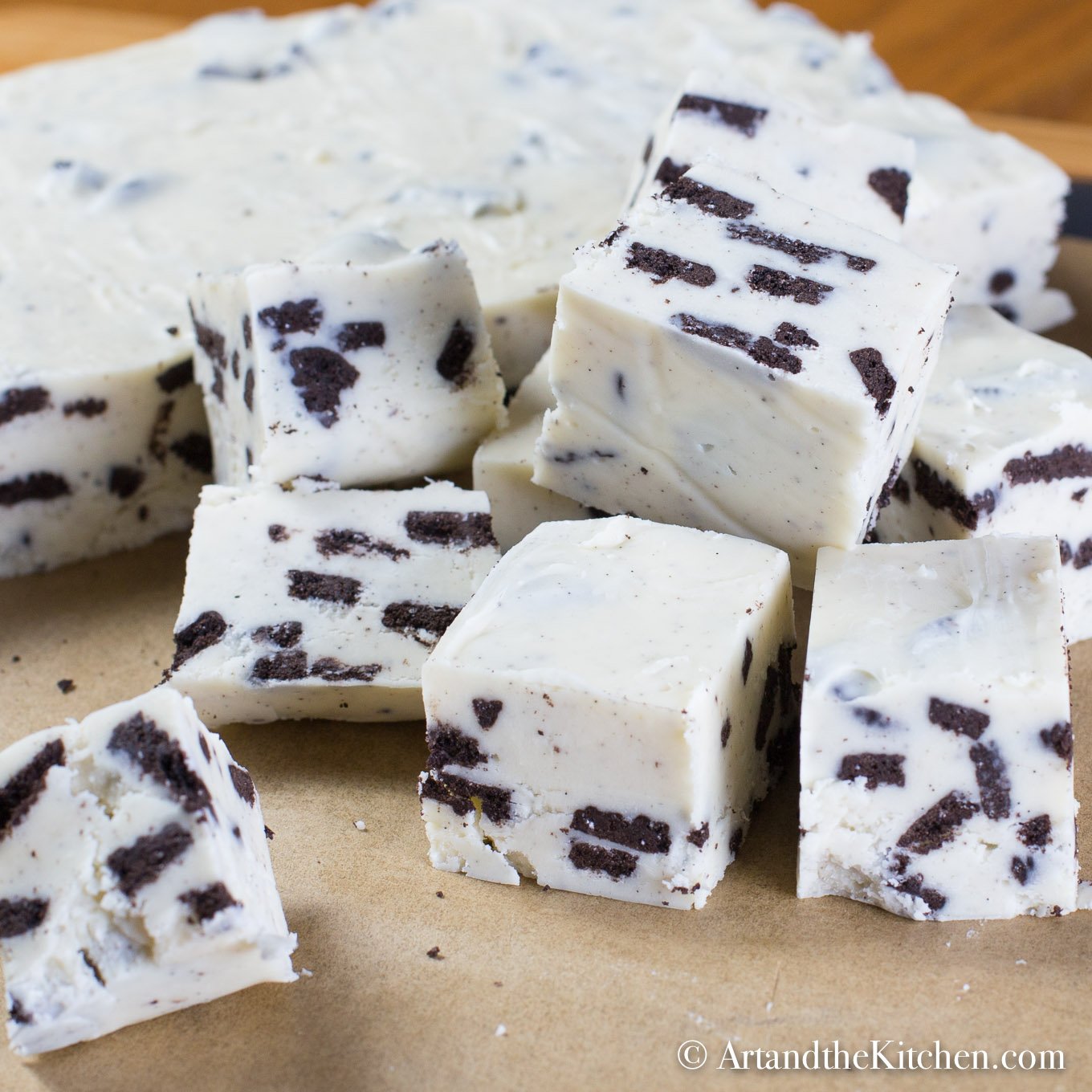 If you love fudge, here's another fabulous recipe. Eggnog Fudge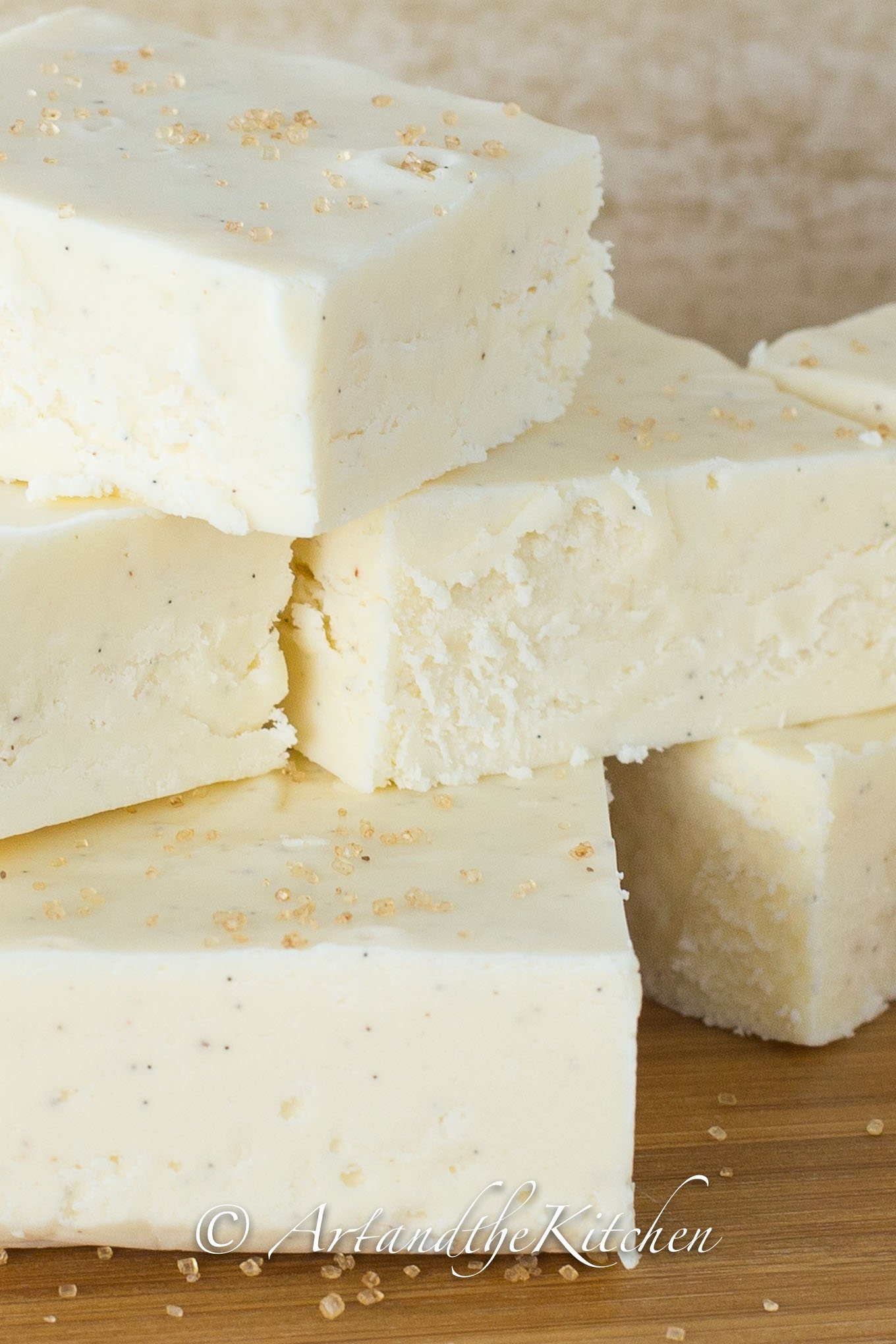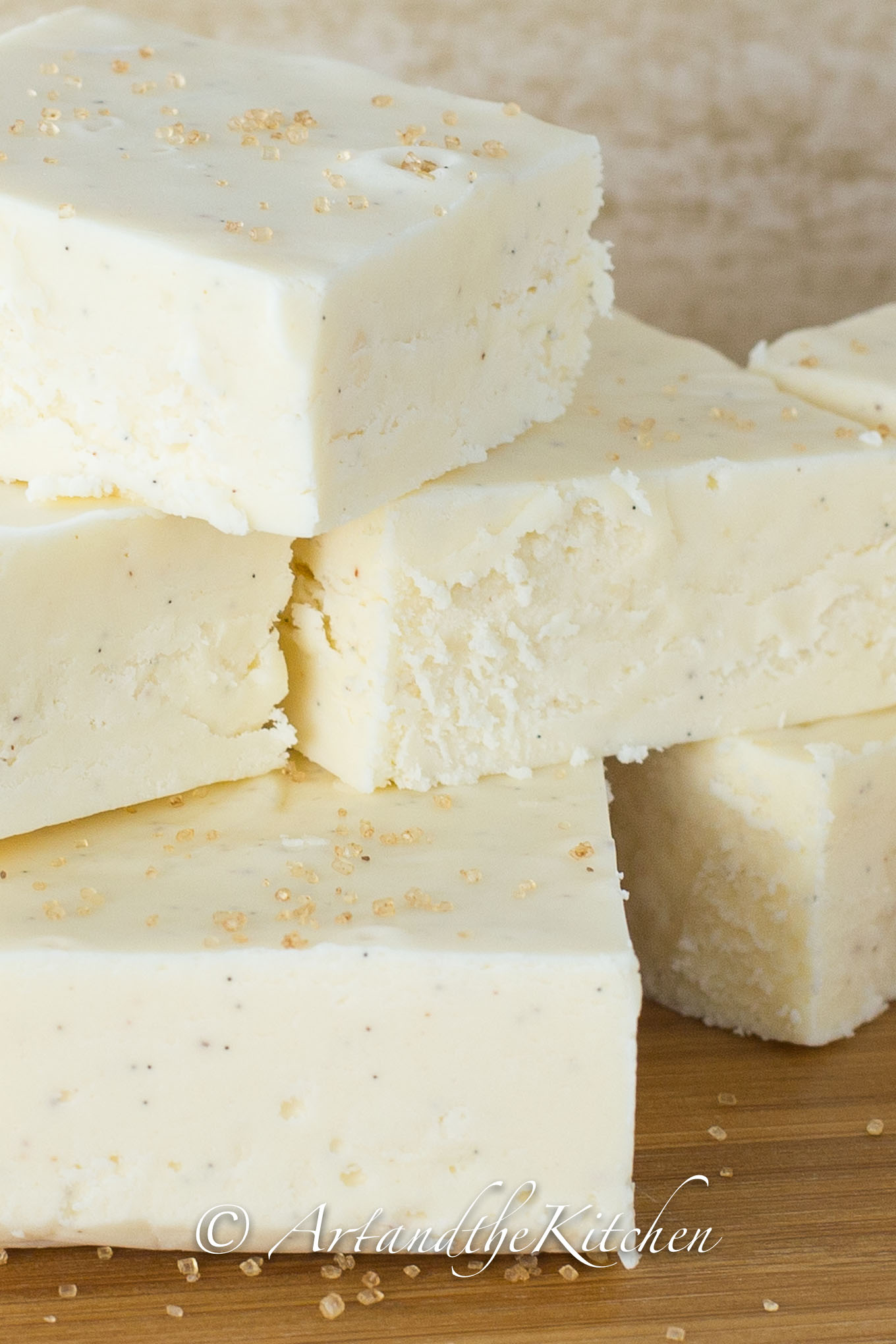 Great image for Pinterest