This Candy Cane Fudge recipe is incredible! Creamy, smooth and loaded with candy cane flavour! A must make Holiday Treat.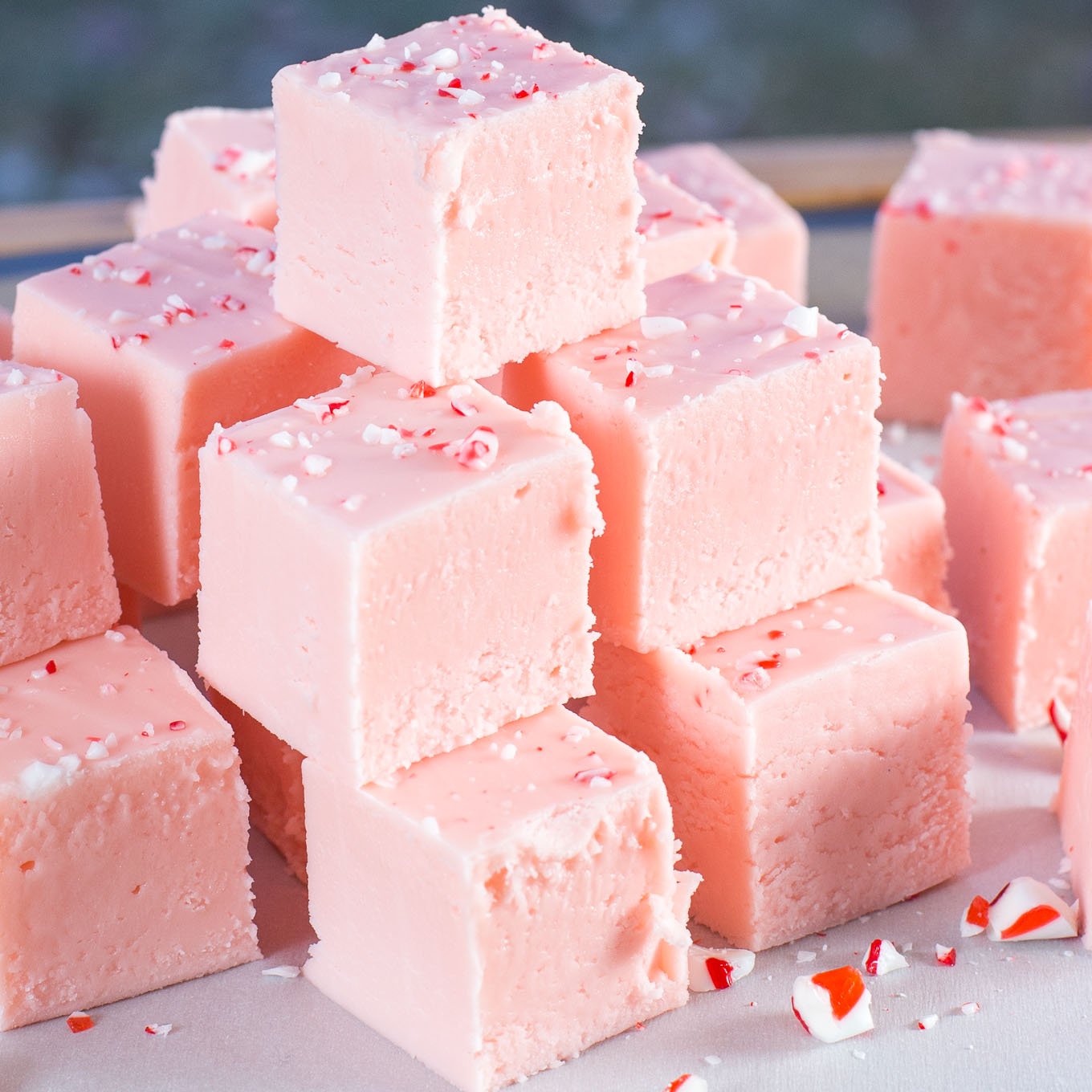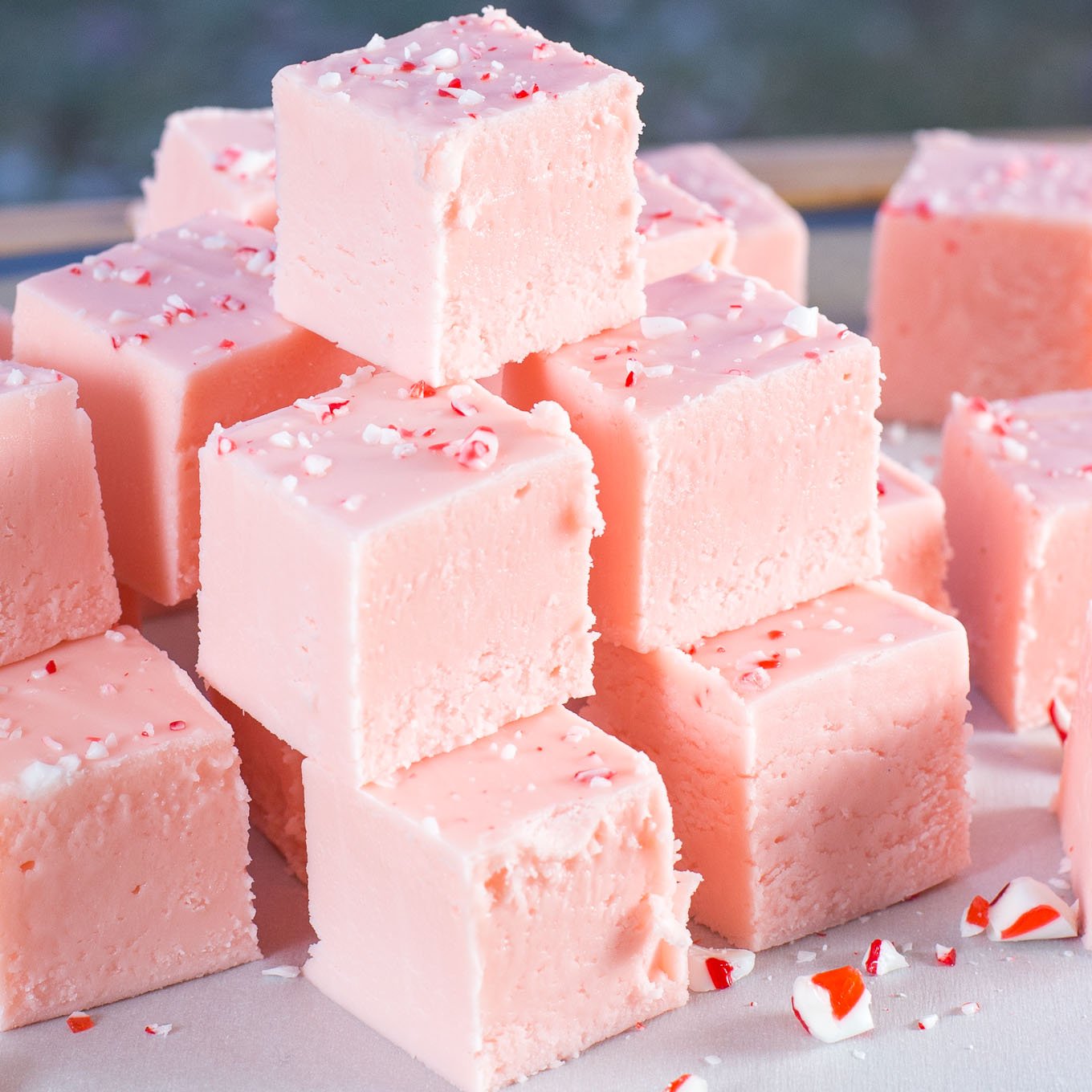 The recipe starts with making candy cane sugar by simply grinding candy canes into a fine sugar. The candy cane sugar replaces some of the granulated sugar for exceptional candy cane flavour!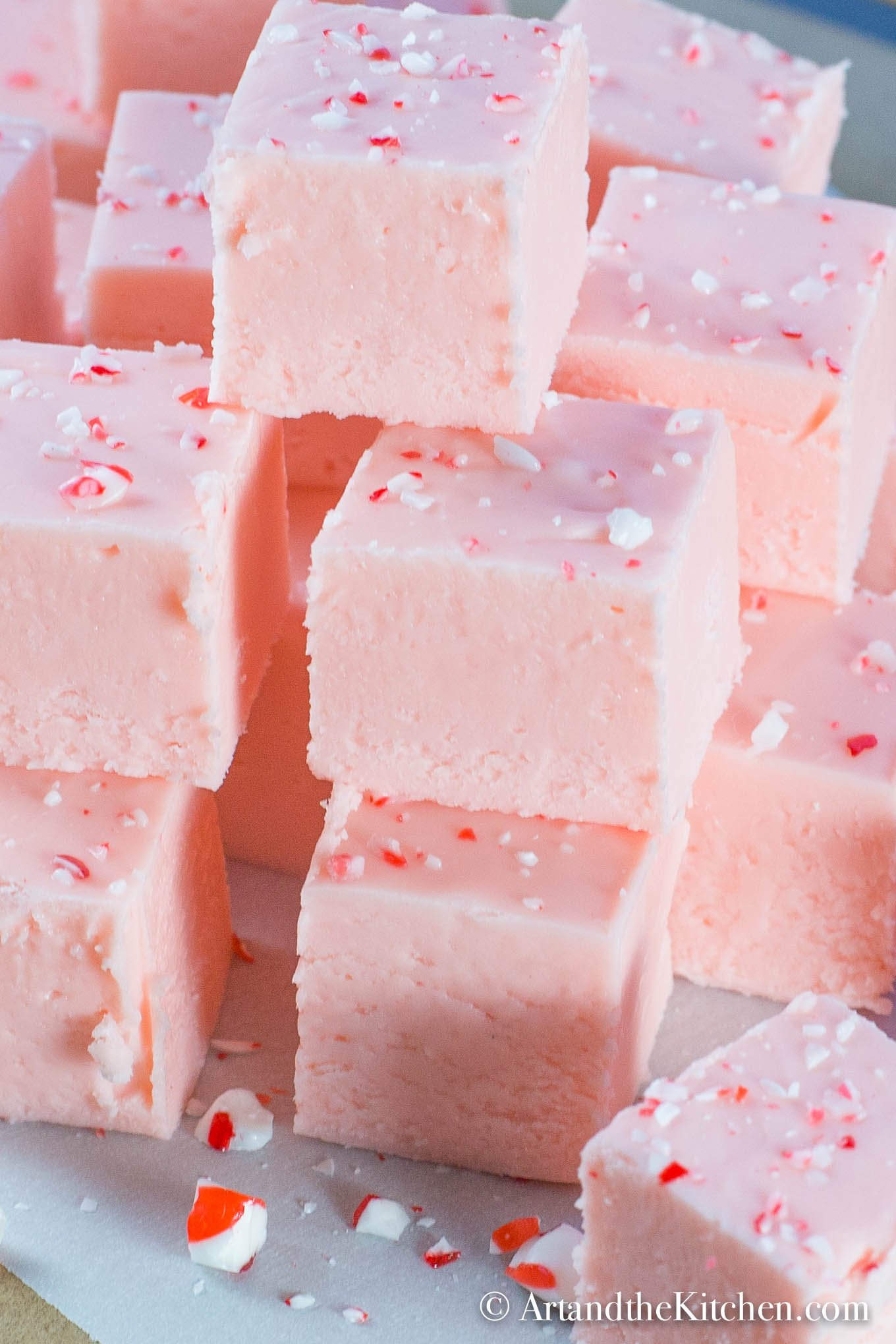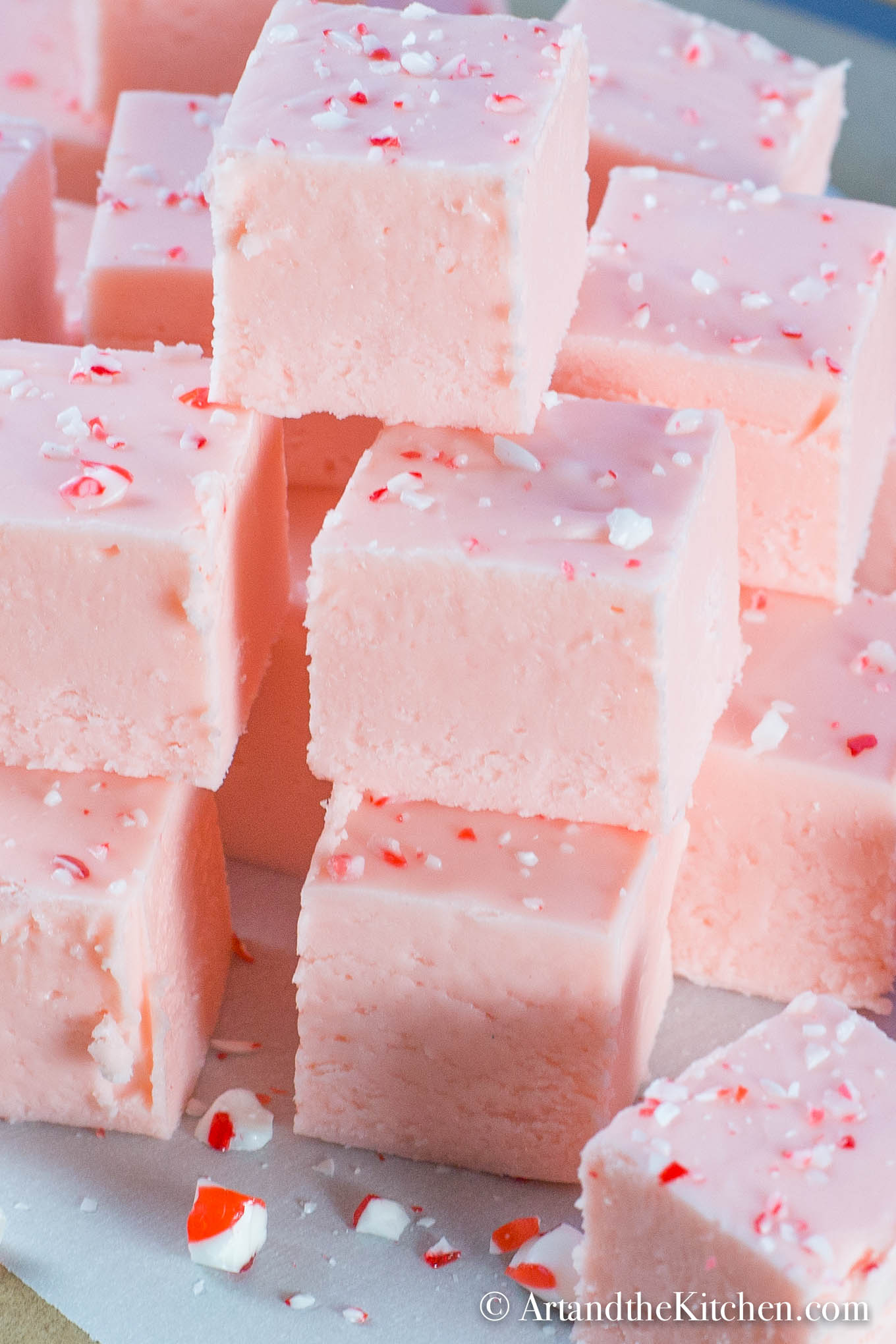 Everyone enjoys fudge, especially during the Holiday season. This easy to make Candy Cane Fudge is the perfect Holiday treat or homemade gift. I buy beautiful decorative tins to fill with fudge for great hostess, office and last minutes gifts. Homemade treats are always a hit!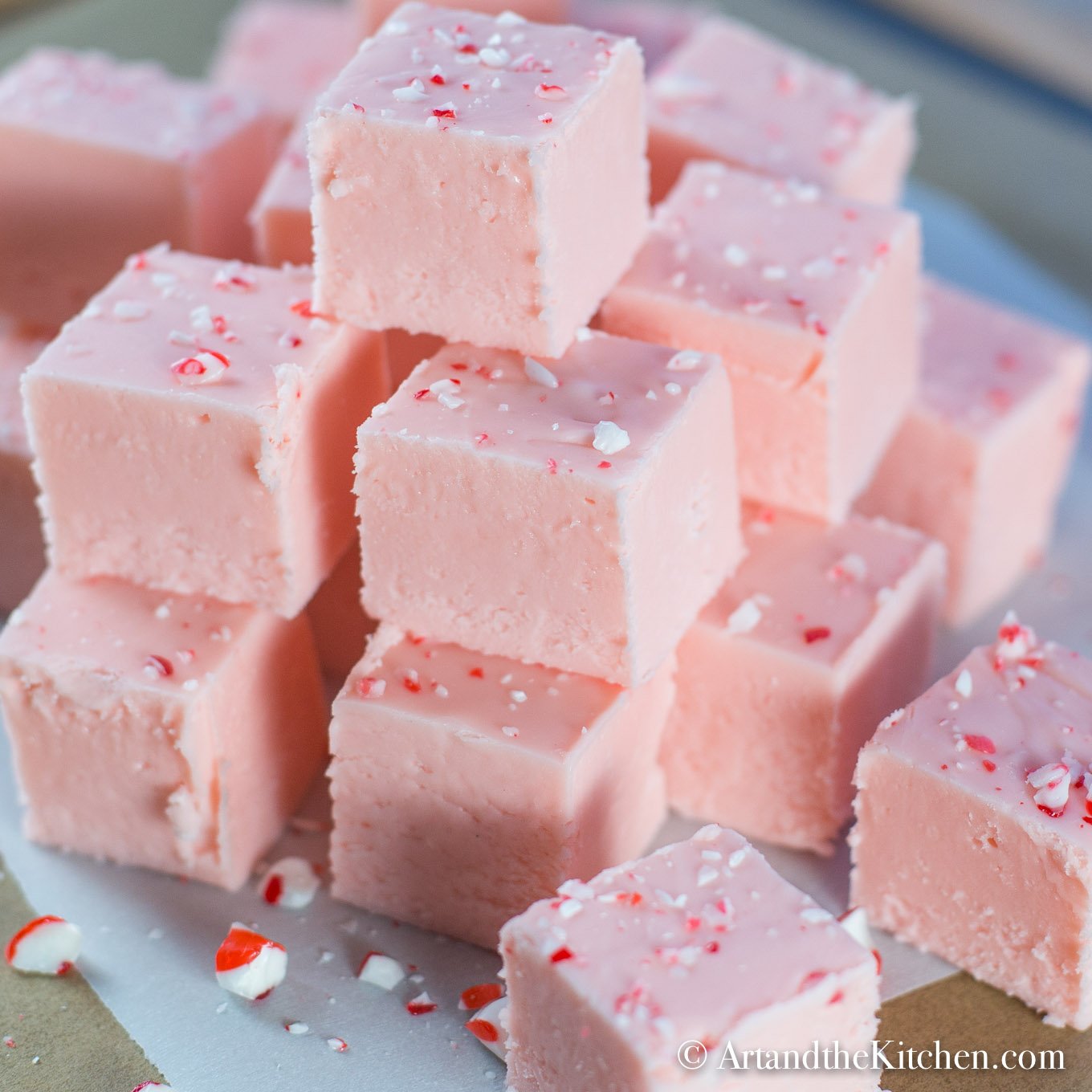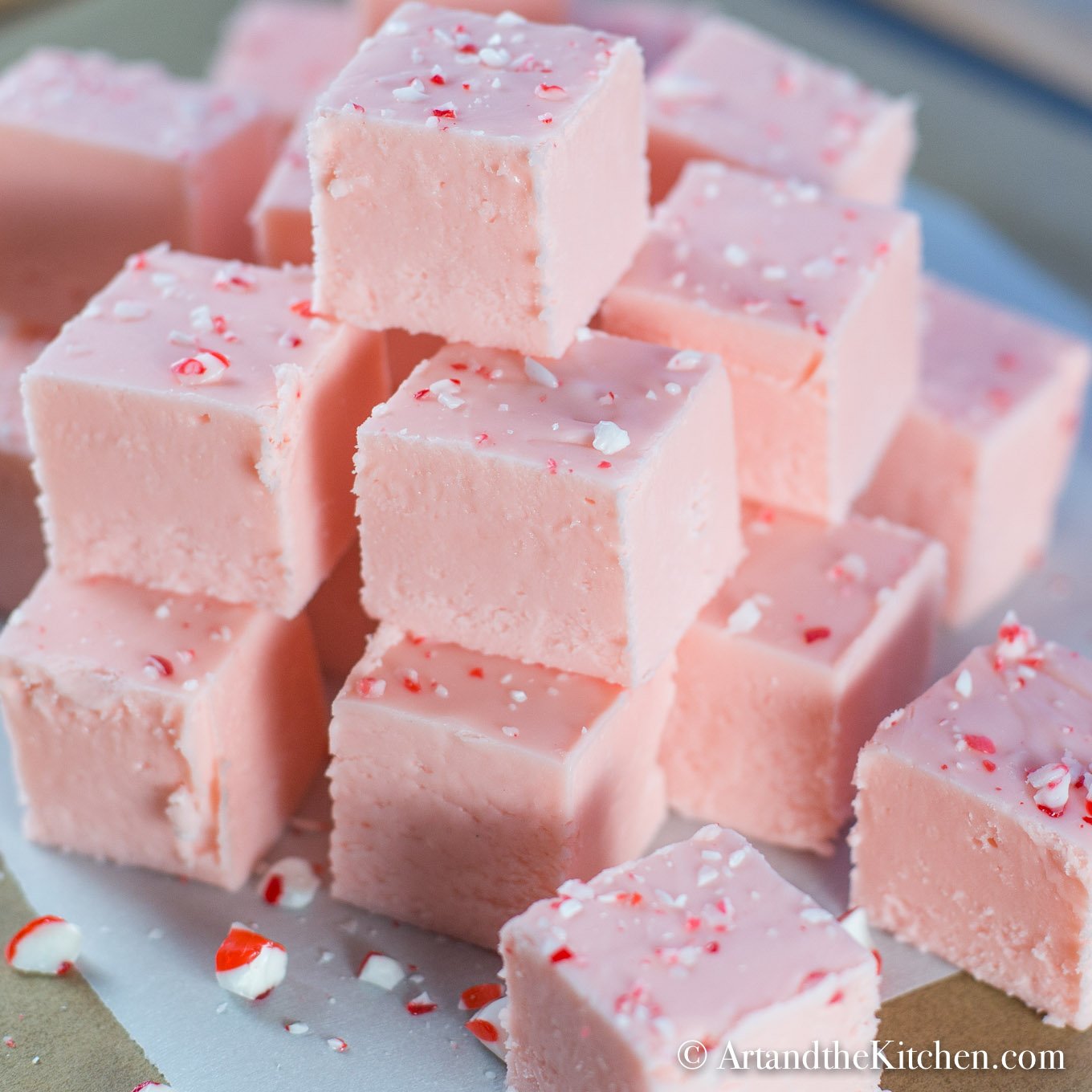 Candy Cane Fudge
Ingredients
2 cups granulated sugar
½ cup candy cane sugar (about 6-7 6inch size candy canes finely ground)
¾ cup butter
¾ cup heavy cream
pinch of salt
12 oz white chocolate chopped (chips or morsels will work)
1 jar (7oz) marshmallow cream
Instructions
Line 8 inch square baking dish with parchment paper.
Using a food processor, grind about 6-7 candy canes to a fine sugar consistency.
In large mixing bowl stir together white chocolate chips and marshmallow cream. Set aside.
In large heavy saucepan, add granulated sugar, candy cane sugar, butter, heavy cream and salt.
Bring to a boil over medium heat, stirring continuously.
Continue to boil for 5 minutes, stirring constantly.
Remove from heat and pour over white chocolate and marshmallow cream.
Using electric mixer with paddle attachment. blend for about 1 minute until chocolate is melted and mixtures is smooth.
Pour mixture into prepared baking dish. Cover with plastic wrap and refrigerate until set. (at least 2 hours).
Once set, cut into small bite sized pieces. Store in refrigerator in airtight container.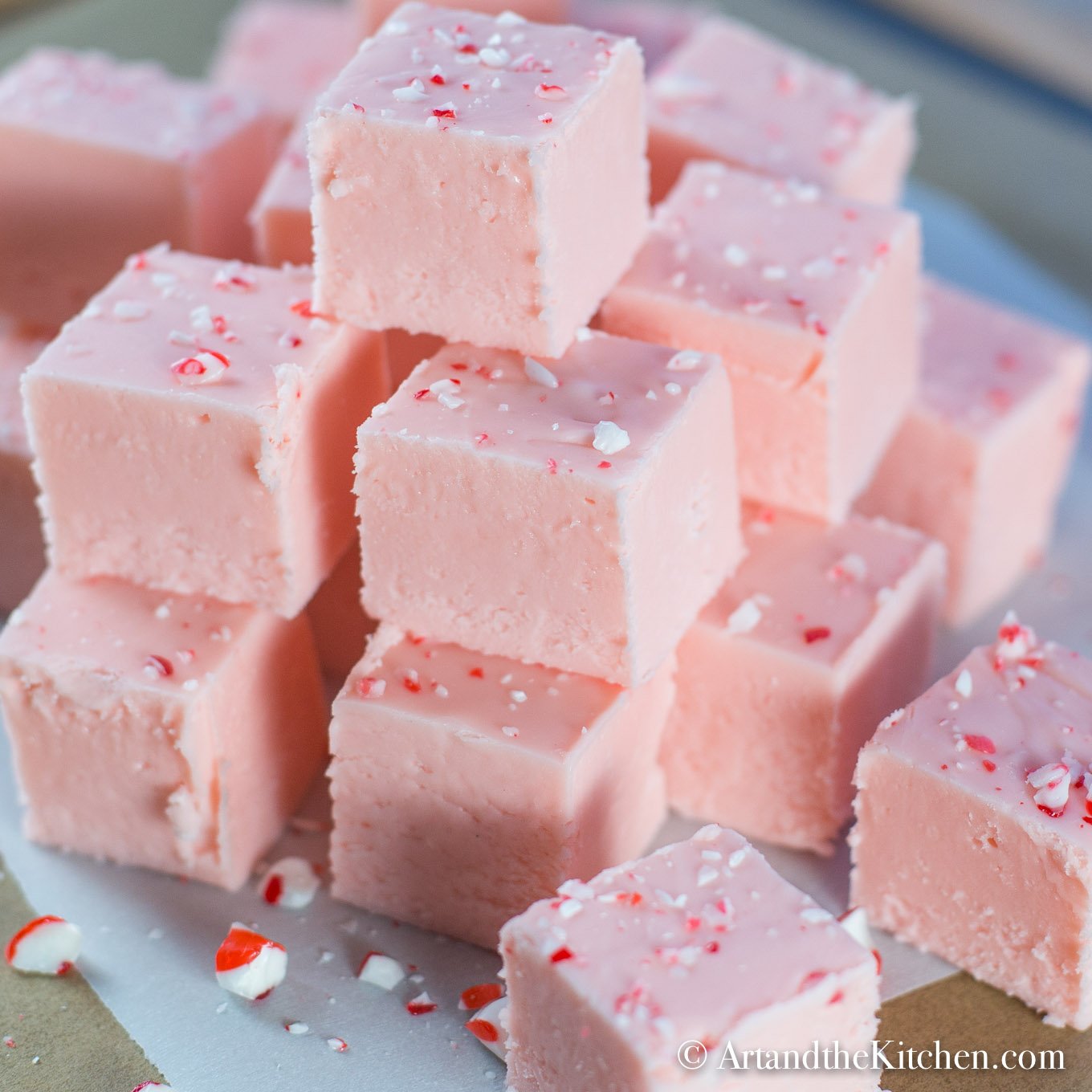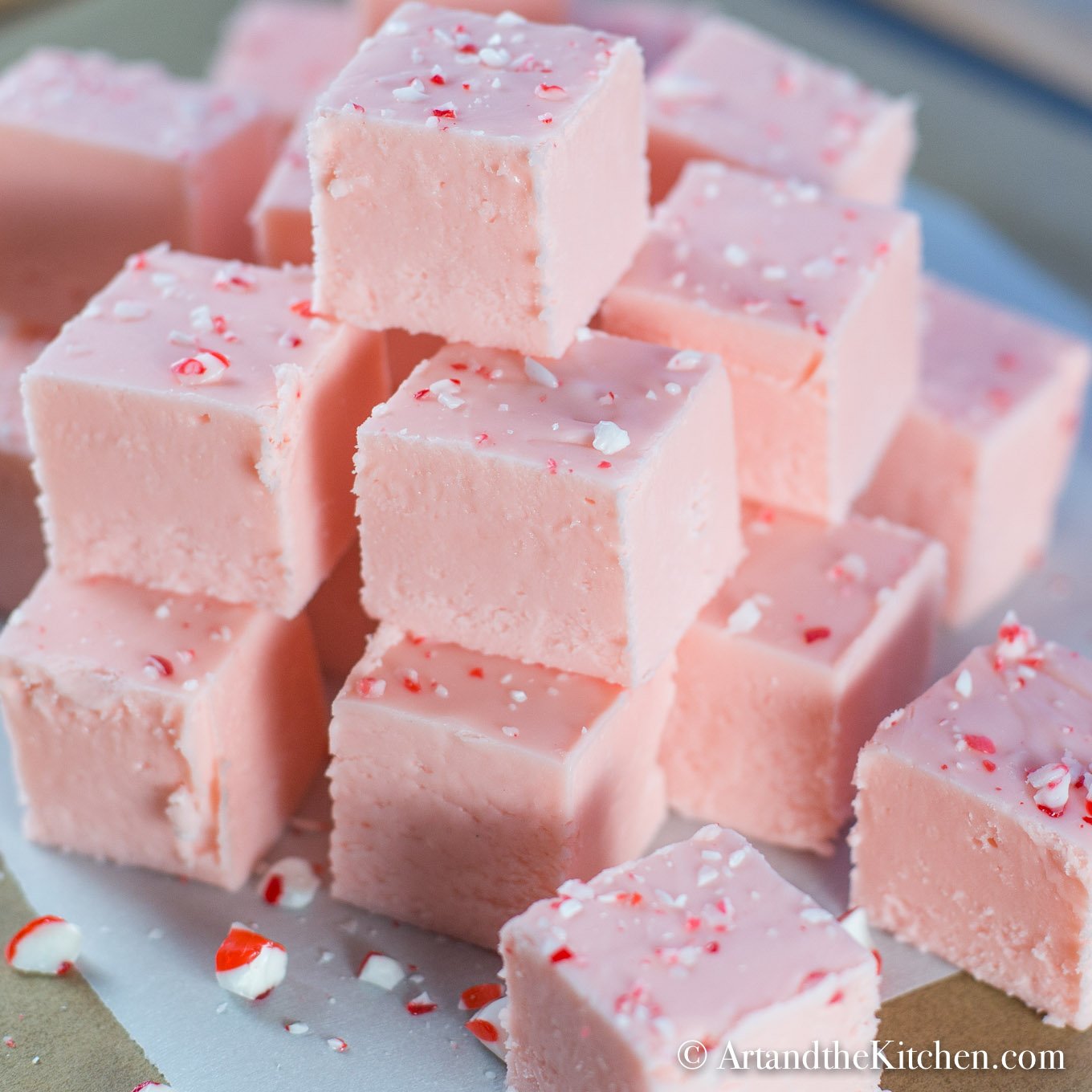 Be sure to try Cookies and Cream Fudge and Eggnog Fudge. More amazing fudge recipes!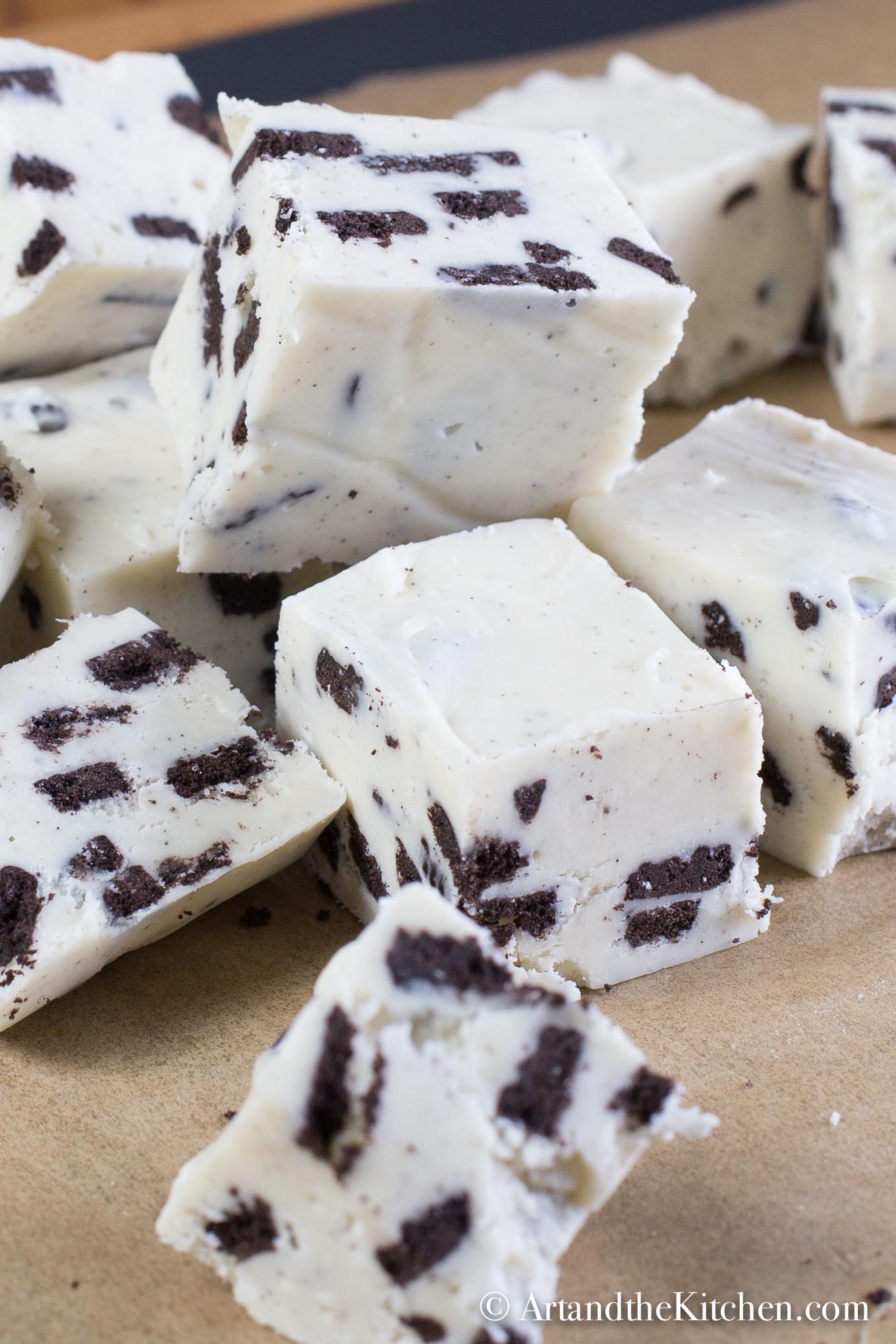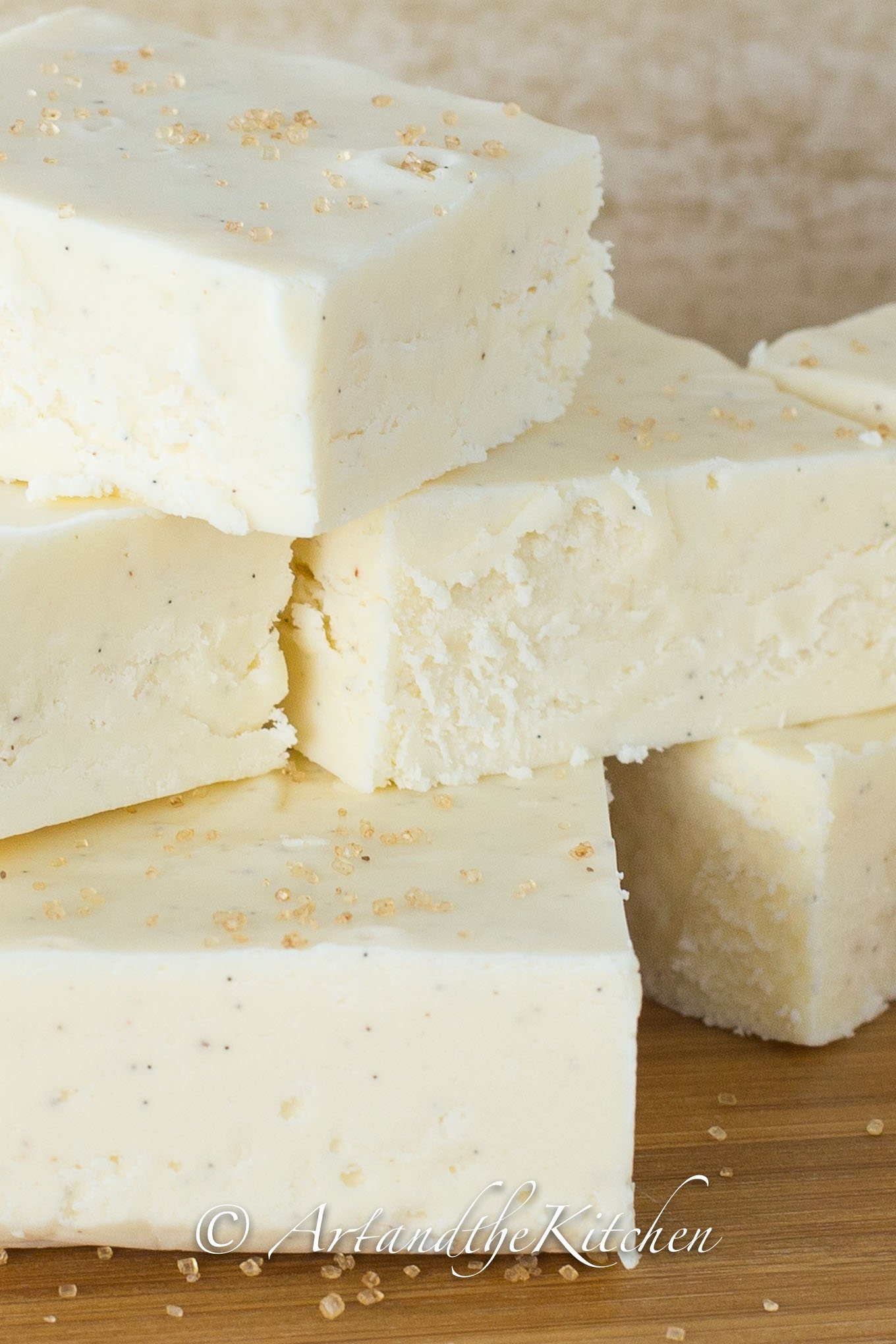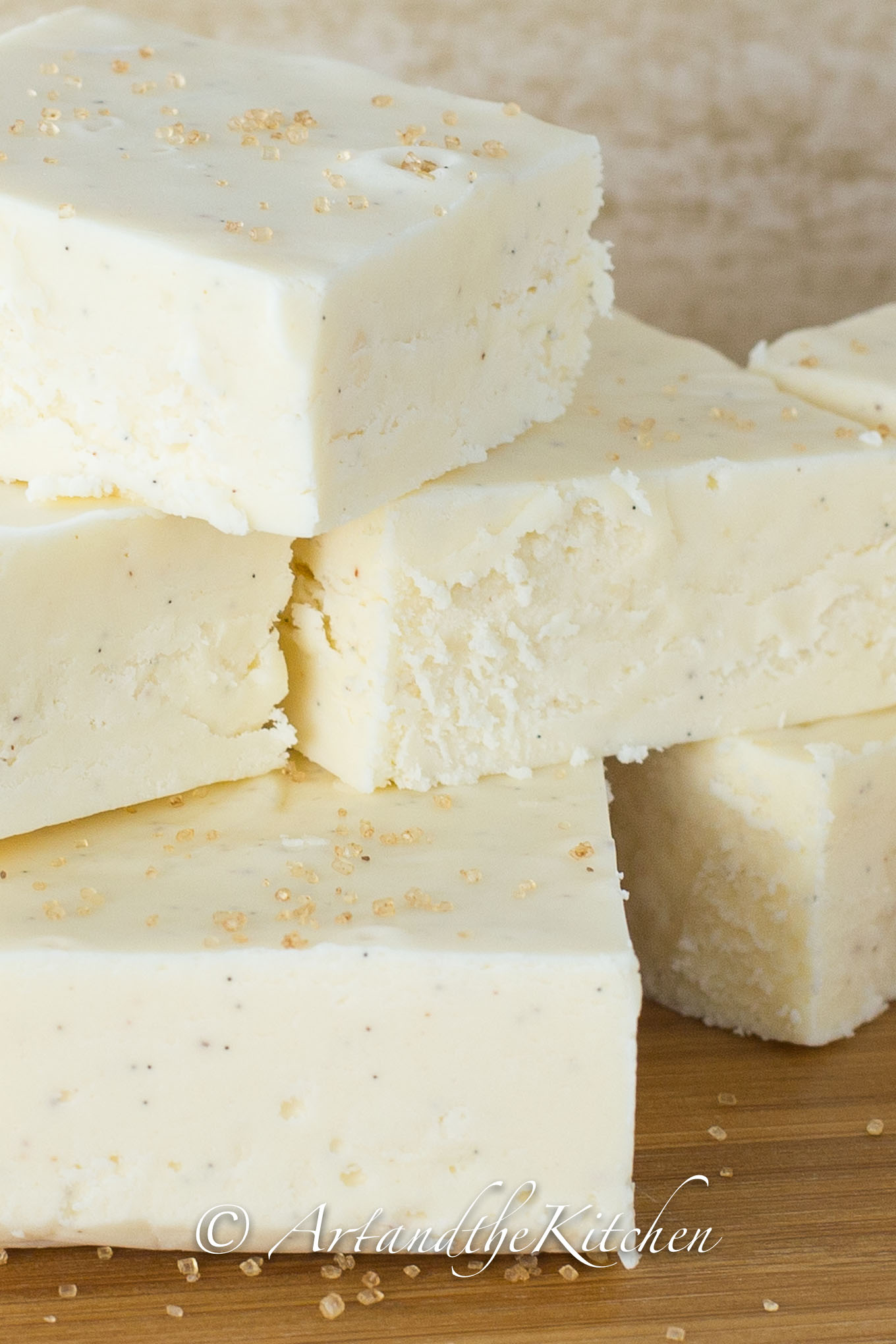 Great image for pinterest.