Homemade Chicken burgers are a great alternative to beef. These chicken burgers are lean, tender and moist. Perfect for the grill, pan fried or baked in the oven.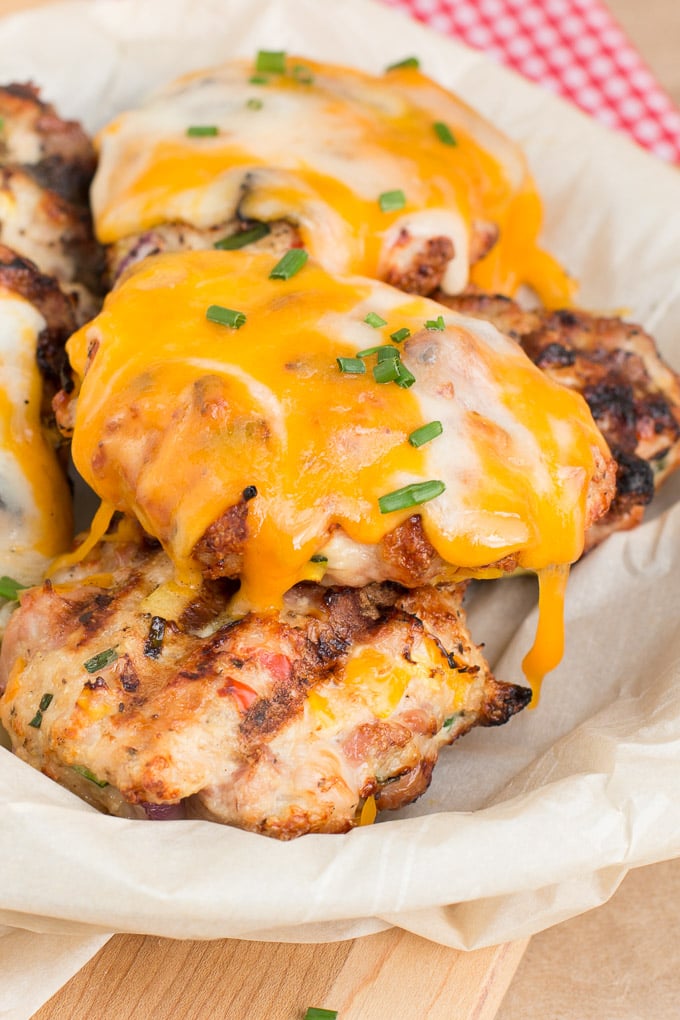 This recipe is from my husband's cousin Kim. We enjoyed some great grilled chicken burgers when we visited a while ago in Winnipeg. We don't get together that often, but when we do all the secret childhood/teenage stories come out and we laugh until our bellies hurt.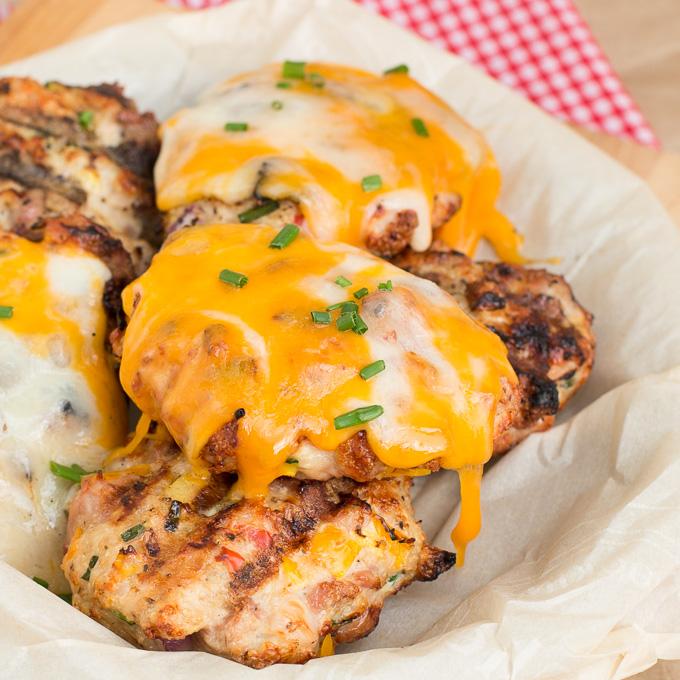 I added a few things to Kim's original recipe.  In addition to using ground chicken I added small cut up chunks of chicken, this gave the burgers a great texture. For this recipe I used dark chicken meat, but chicken breasts will also work but may be slightly drier.  These grilled up nicely on the BBQ,  just be sure to spray the grill with cooking spray so the burgers don't stick. Keep it lean, or serve up with some melted cheese and top with your favourite burger toppings such as tomatoes, lettuce, peppers, pickles etc.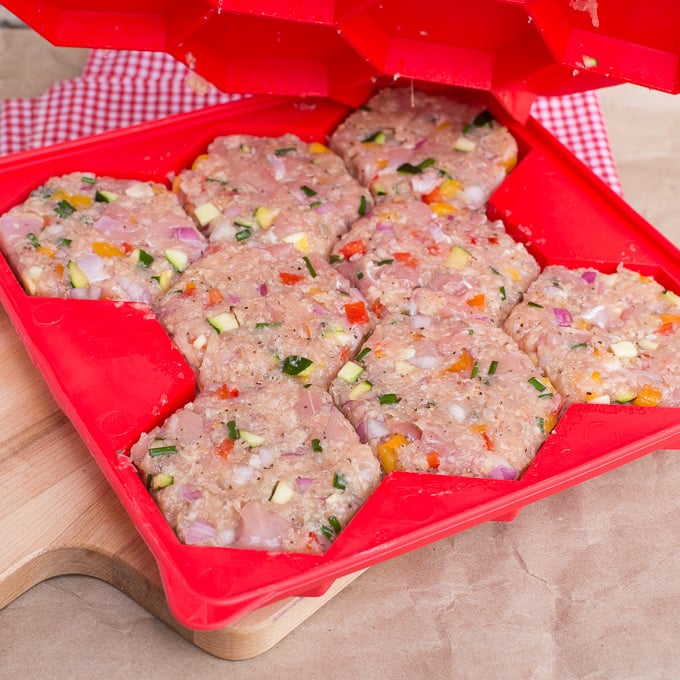 After preparing the burger mixture I used my convenient Shape+Store Burger Master to form perfect burger shapes. This product is great for forming, storing, and even freezing your burgers until ready to use. Make your burgers at home, store in the Burger Master for those summer camping trips.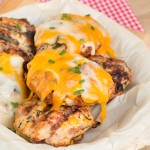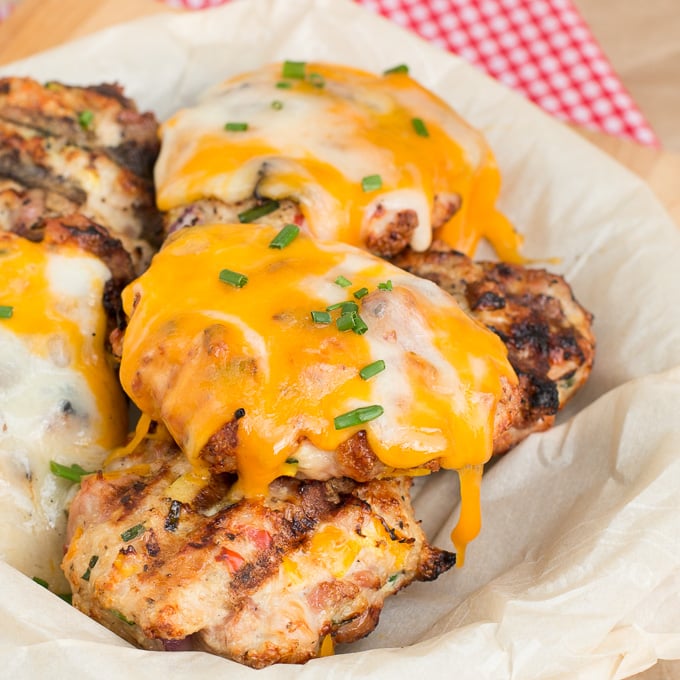 Homemade Chicken Burgers
These chicken burgers are lean, tender and moist. Perfect for the grill, pan fried or baked in the oven.
Print
Ingredients
1

lb

ground chicken

1/2

lb

chicken chopped into small pieces

raw, white or dark pieces

1/2

cup

red onion diced

1/2

cup

zucchini diced

1/2

cup

mix of red yellow and orange bell peppers

2

tbsp

fresh chopped chives

1

tsp

kosher salt

1

tsp

fresh ground pepper

1/2

cup

panko bread crumbs

1

egg

whisk slightly with fork
Instructions
In large bowl combine together ground chicken and chopped chicken.

Add red onion, zucchini, peppers and chives.

Add panko breadcrumbs, salt and pepper.

Add egg and combine together. Do not overwork mixture.

Form into patties.

Oil grill with cooking spray or oil to prevent burgers from sticking.

Grill medium heat approximately 6- 7 minutes per side or until internal temperature 170º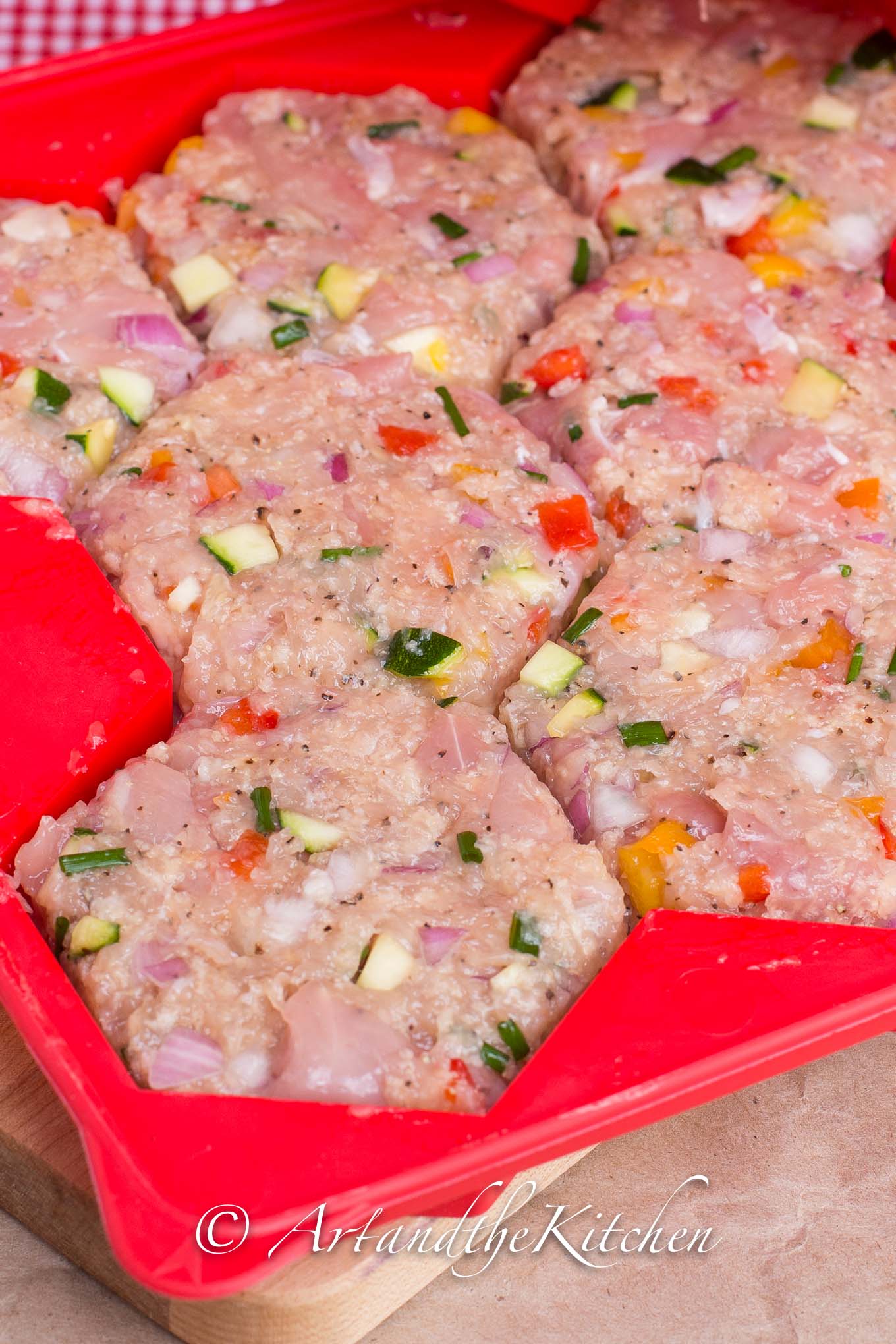 Love the Burger Master to make, store and freeze burgers. Perfect for taking burgers to a BBQ.
Check out this link to purchase – BURGER MASTER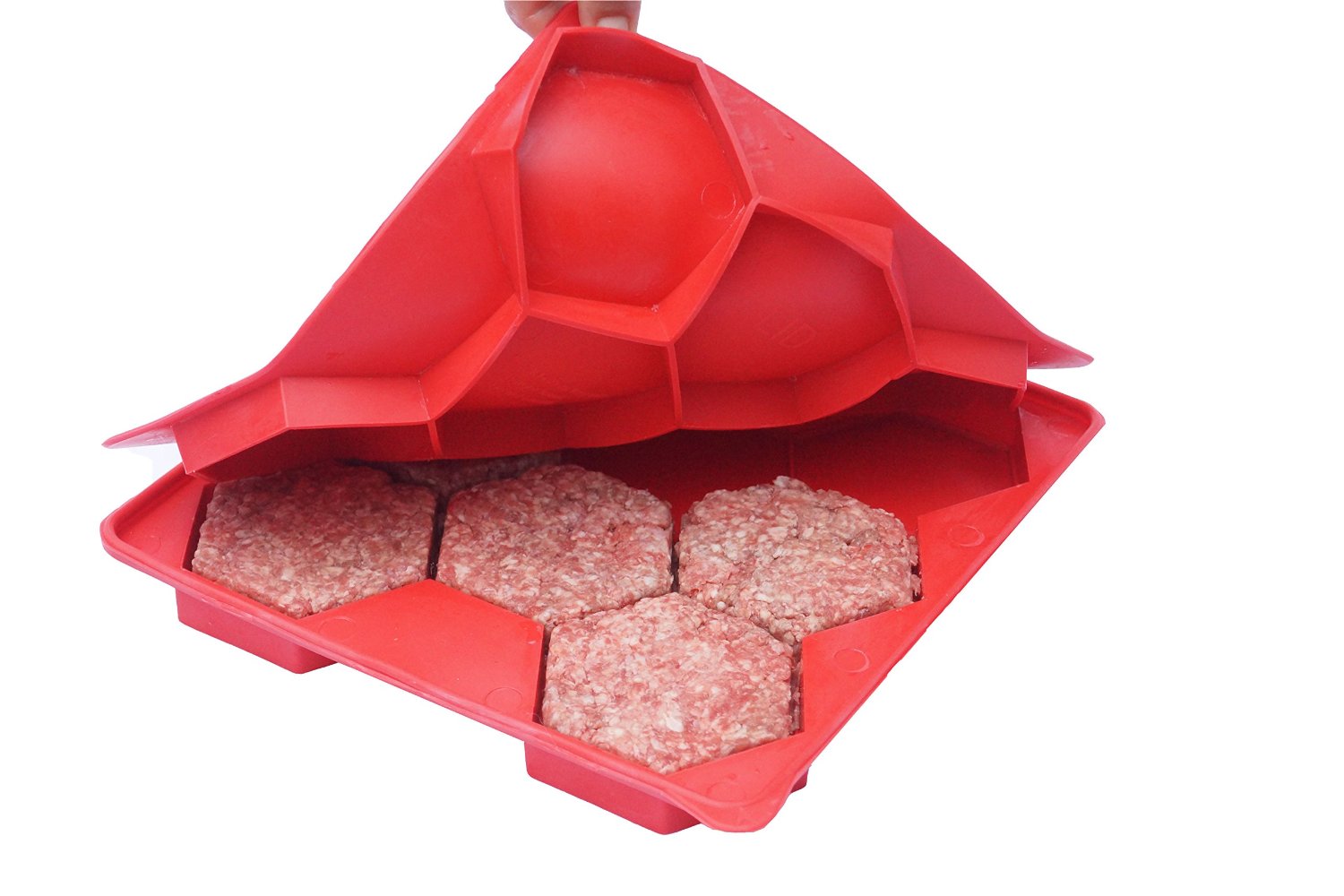 Disclaimer: this post contains an affiliate link for Shape+Store, products I have used and recommend.