I was planning to make Chicken Cordon Bleu, but I was missing a key ingredient – the chicken. What I did have in the fridge were some nice thick cut pork chops, so why not Pork Chops Cordon Bleu.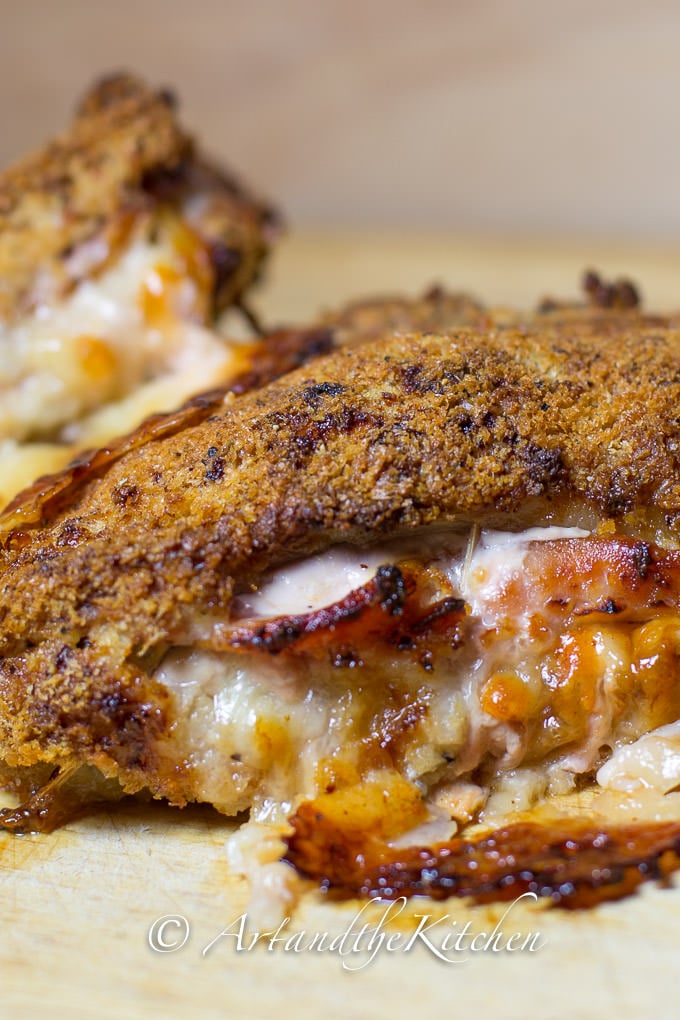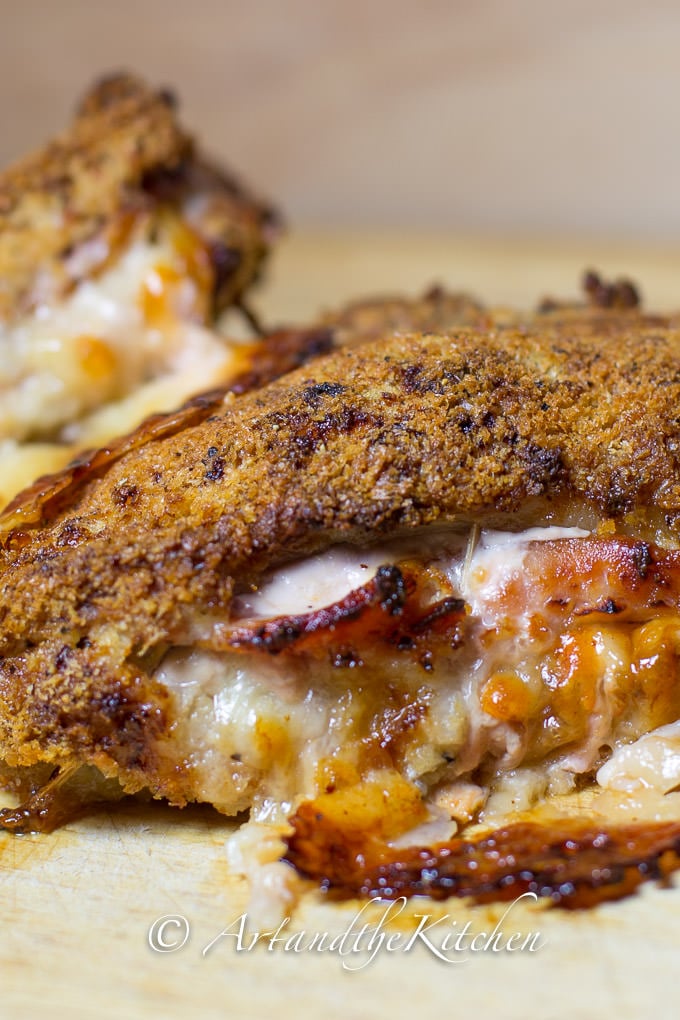 This is such easy recipe to prepare and you will be amazed at how tasty it is. The pork chops are incredibly moist and tender. A slice of Canadian back bacon and a slice of Gruyere cheese in the middle, coated with a crispy crust of panko bread crumbs. YUM! Ham can also be substituted for the Canadian back bacon.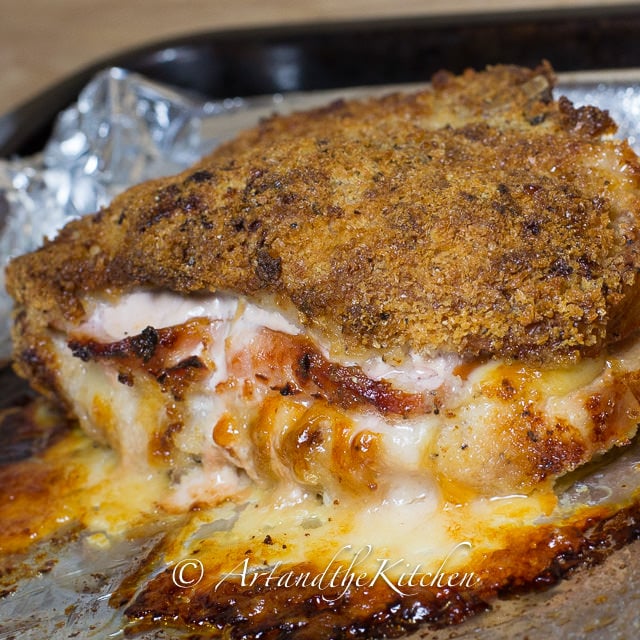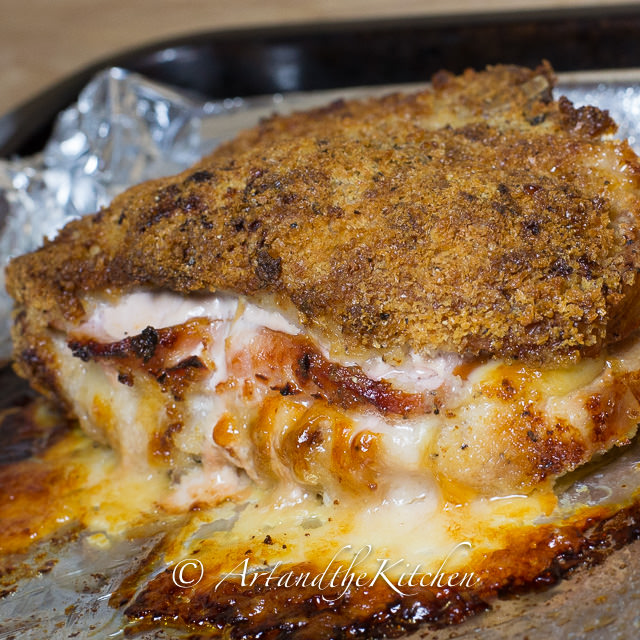 Pork Chops Cordon Bleu
Ingredients
4 thick cut pork chops
4 slices Gruyere cheese
4 slice Canadian back bacon
¾ cup Panko bread crumbs
1 egg
2 tbsp milk
¼ cup all purpose flour
½ teaspoon salt
½ teaspoon pepper
Instructions
Slice pork chops horizontally throughout the middle.
Insert slice of Gruyere cheese and slice of Canadian back bacon.
Seal edges with toothpick.
Combine together egg and milk in bowl large enough to dip pork chops in.
In separate bowl combine together Panko bread crumbs, salt and pepper.
Salt and pepper pork chops, then lightly dust with flour.
Dip into egg mixture,
Immediately dip into Panko bread crumbs, press into pork chops.
Heat olive oil or vegetable oil in frying pan,
Brown pork chops on both sides until golden.
Transfer to baking pan with rack and continue baking in oven at 350 degrees until done. Approximately 30- 40 minutes. (depends on thickness of your pork chops)
I use a meat thermometer and cook until internal temperature of 160.