This tasty recipe for Sour Cherry and Fig Whole Wheat Muffins is excellent as a breakfast muffin or anytime snack.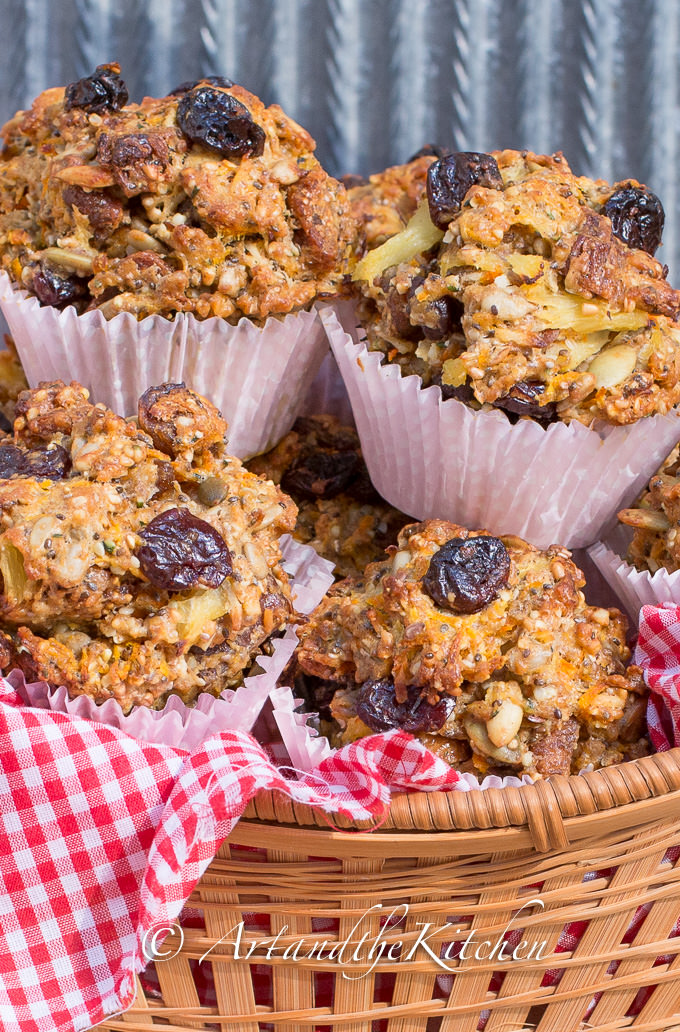 A very filling, dense muffin, not the kind that almost taste like a cupcake. Sour Cherry and Fig Whole Wheat Muffins are packed with nutrition. Ingredients include an assortment of seeds, carrots, apple, pineapple and whole wheat. This recipe adapts my Fuel to Go Muffins which uses multigrain flour.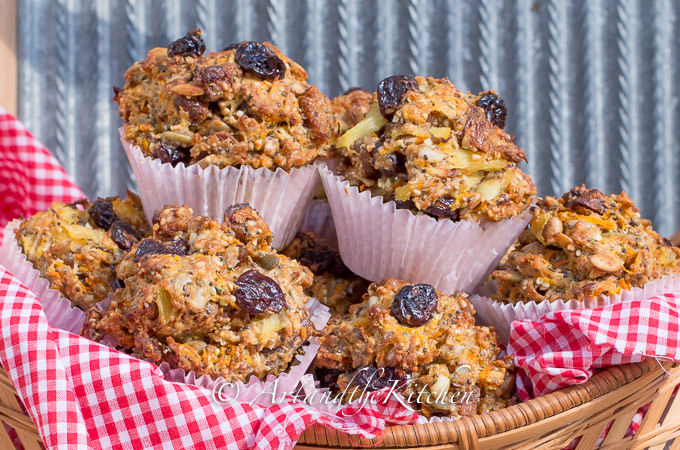 Sour Cherry and Fig Whole Wheat Muffins
Ingredients
2 cups whole wheat flour
1 cup sugar
1 tbsp. cinnamon
2 tsp. baking powder
½ tsp. salt
¾ cups shredded coconut
½ cup sunflower seeds
½ cup pumpkin seeds
¼ cup chia seeds
¼ cup hemp seeds
1 cup dried sour cherries
1 cup dried figs (chopped)
2 cups grated carrots
1 apple shredded
1 can (8oz) crushed pineapple (drained)
3 eggs
⅔ cup sunflower oil (any vegetable oil will work)
1 tsp vanilla
Instructions
In large bowl mix together flour, sugar, cinnamon, baking powder and salt.
Add all the seeds, coconut, figs and sour cherries.
Stir in carrots, apple and pineapple, combine well.
In separate bowl stir together eggs, oil and vanilla.
Add egg mixture to other ingredients, combine just until incorporated (do not over mix).
Batter will be very thick.
Line muffin pans with paper baking cups.
Divide batter into baking cups. (will be piled high)
Bake 350 degrees for 30-40 minutes until tops are golden brown.