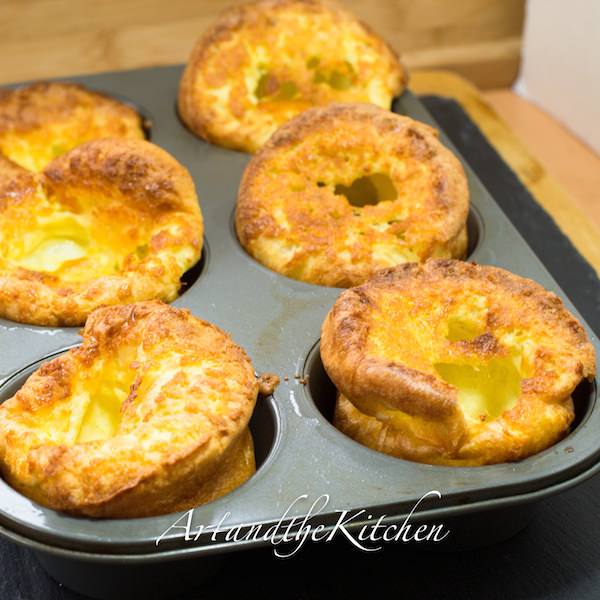 Popovers, also referred to as Yorkshire Pudding, are a great accompaniment to a juicy roast beef or steak dinner. Key things to making great popovers are to make sure the oil in the pan is hot before pouring the batter in, and no peeking while popovers are baking. Rising high in the pan, crisp on the outside, fluffy on the inside is what you are looking for in the perfect popover. Time to invest in a
Nordic Ware Popover pan
so I can get those really high popovers!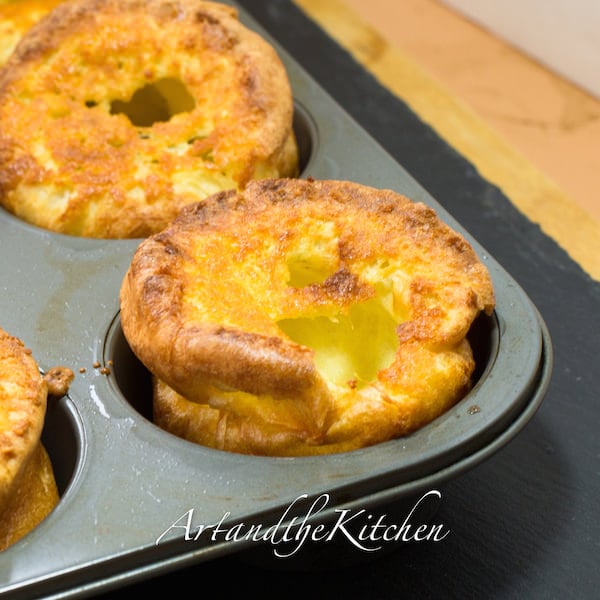 Prep Time: 10 mins Cook Time: 30 mins Makes: 6 large
3 eggs
1/2 cup whole milk
1/2 tsp salt
3 tsp butter, melted
1/2 cup flour
1/2 cup vegetable oil (for greasing)
Pre-heat oven to 425 degrees
In mixer (whip attachment) beat eggs, milk and salt on medium speed until well blended.
Add melted butter.
Change to paddle attachment and mix in flour until smooth, but don't over mix.
Pour about 1 tbsp oil into each muffin cup.
Place muffin tin in hot oven for a few minutes to heat oil (oil should be hot)
Fill each cup 1/2 full with batter.
Bake at 425 degrees for 10 minutes, then reduce temperature to 350 degrees and bake for an additional 15-20 minutes.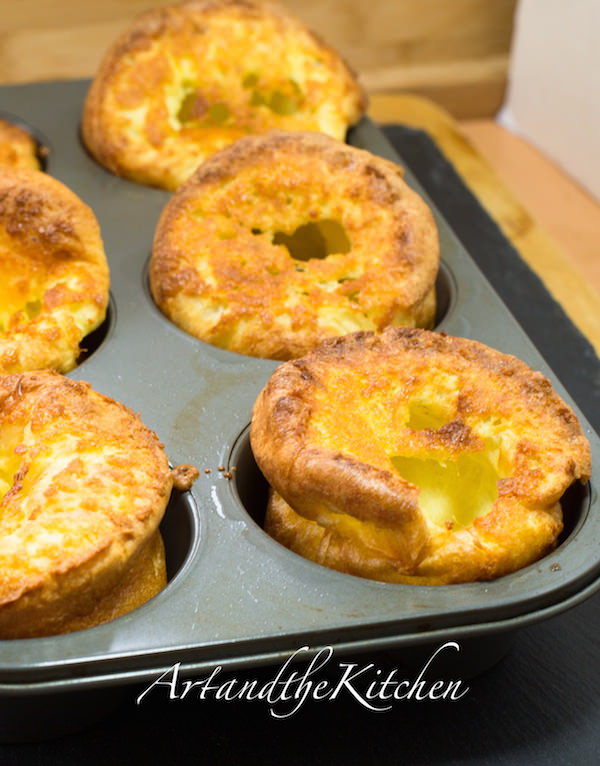 One of my popovers went flat, can't really explain that one.
I think I'll invest in a popover baking pan to make those really impressive high popovers.