Time to pull out that bread machine and make delicious homemade Bread Machine Bagels.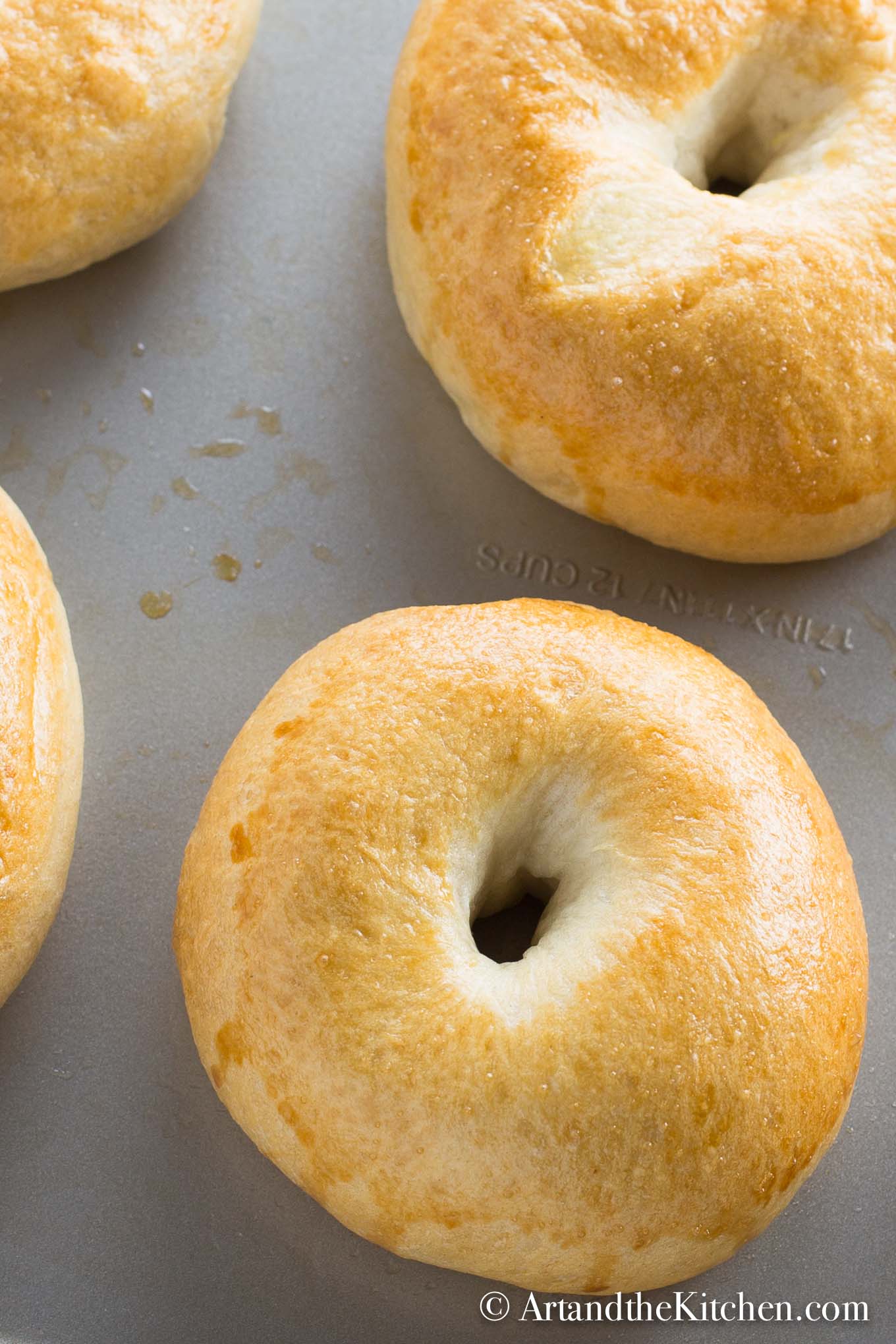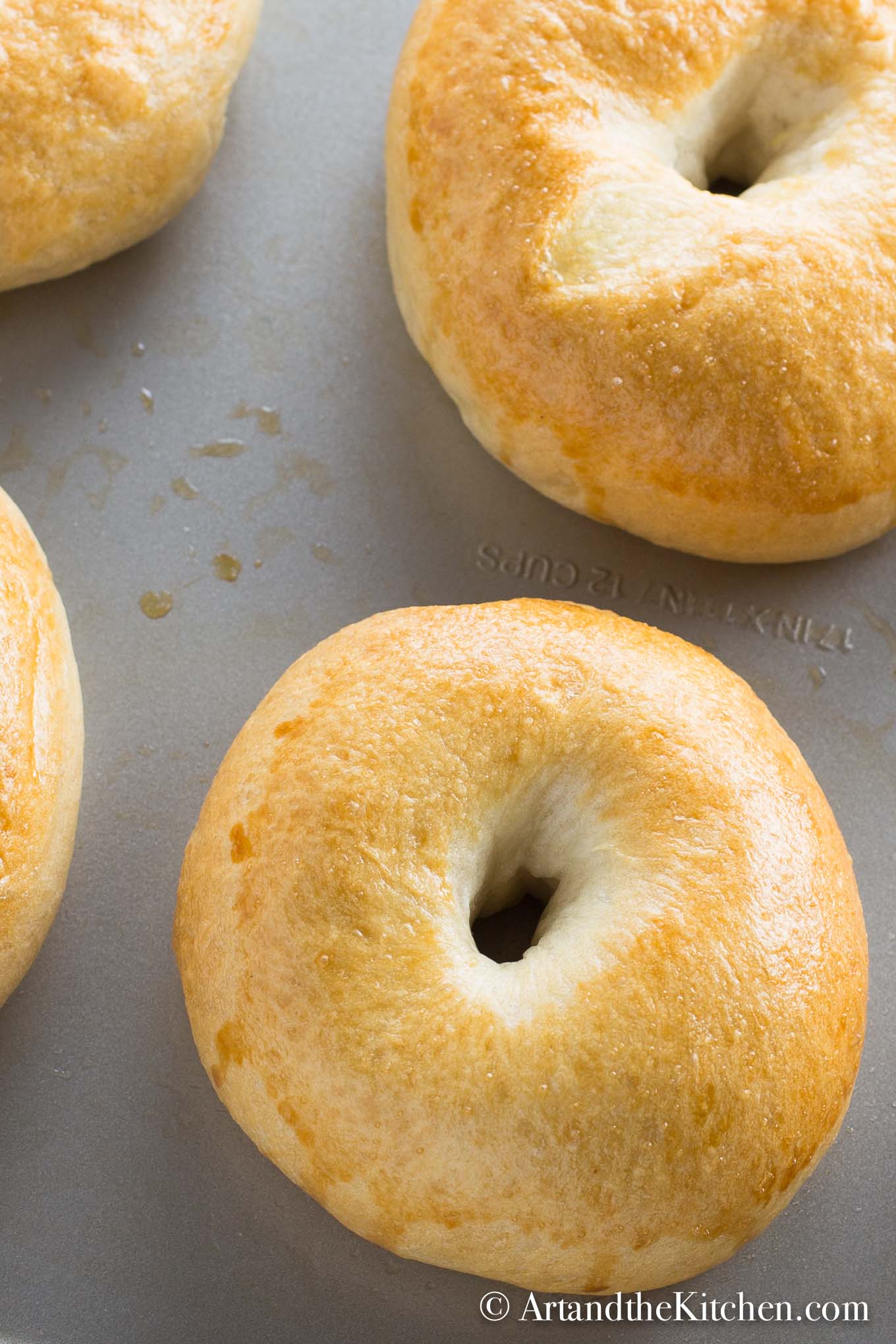 Do you have a bread machine that you haven't used in a while? Its time to dig it out and make some homemade bagels. Amazing when they are warm and fresh from the oven with a pat of butter. Using your bread machine makes easy work to create bagels that are soft and chewy at the same time.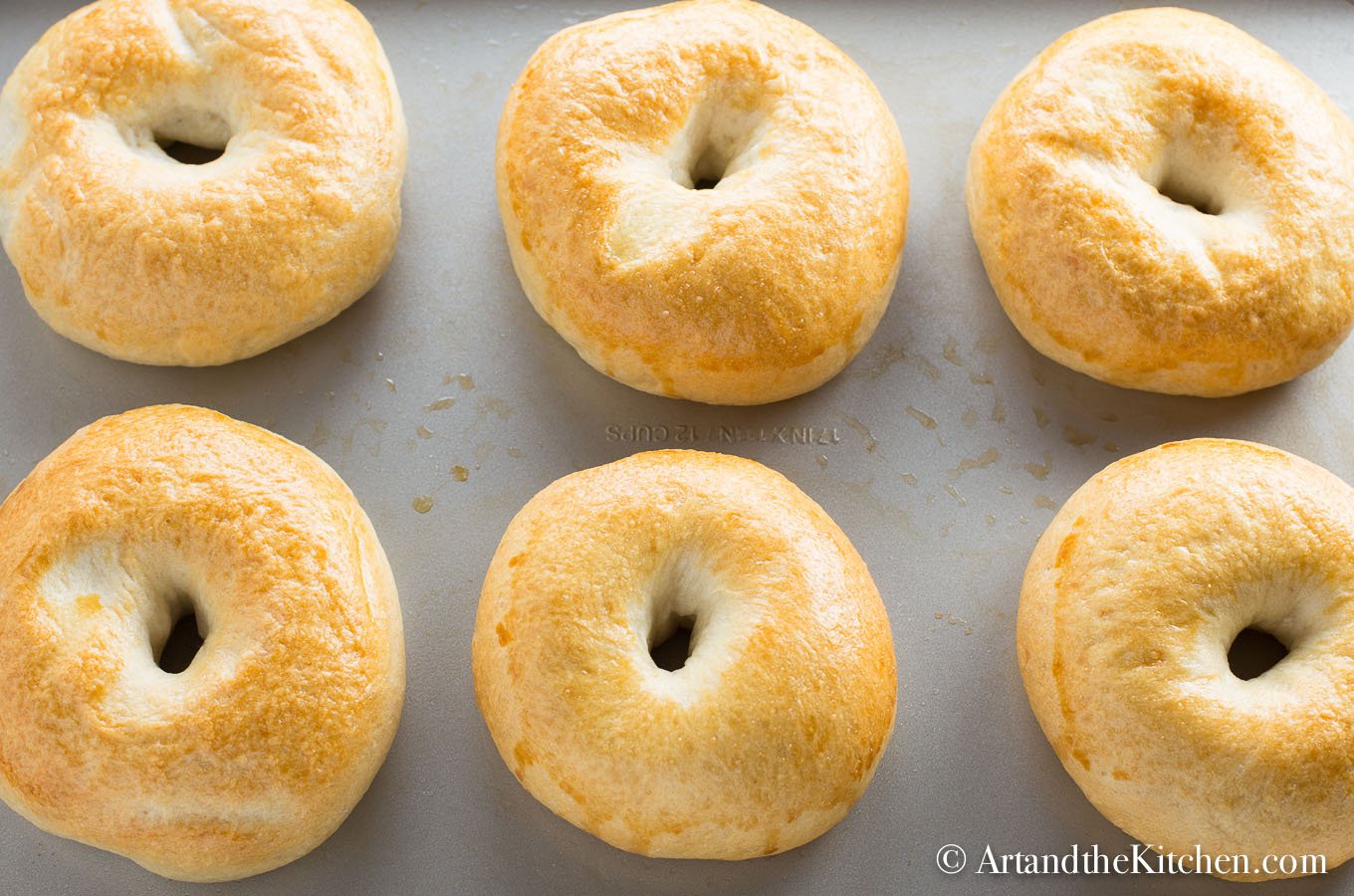 The bread machine is so convenient and it is surprisingly easy to to use in making the perfect bagel dough.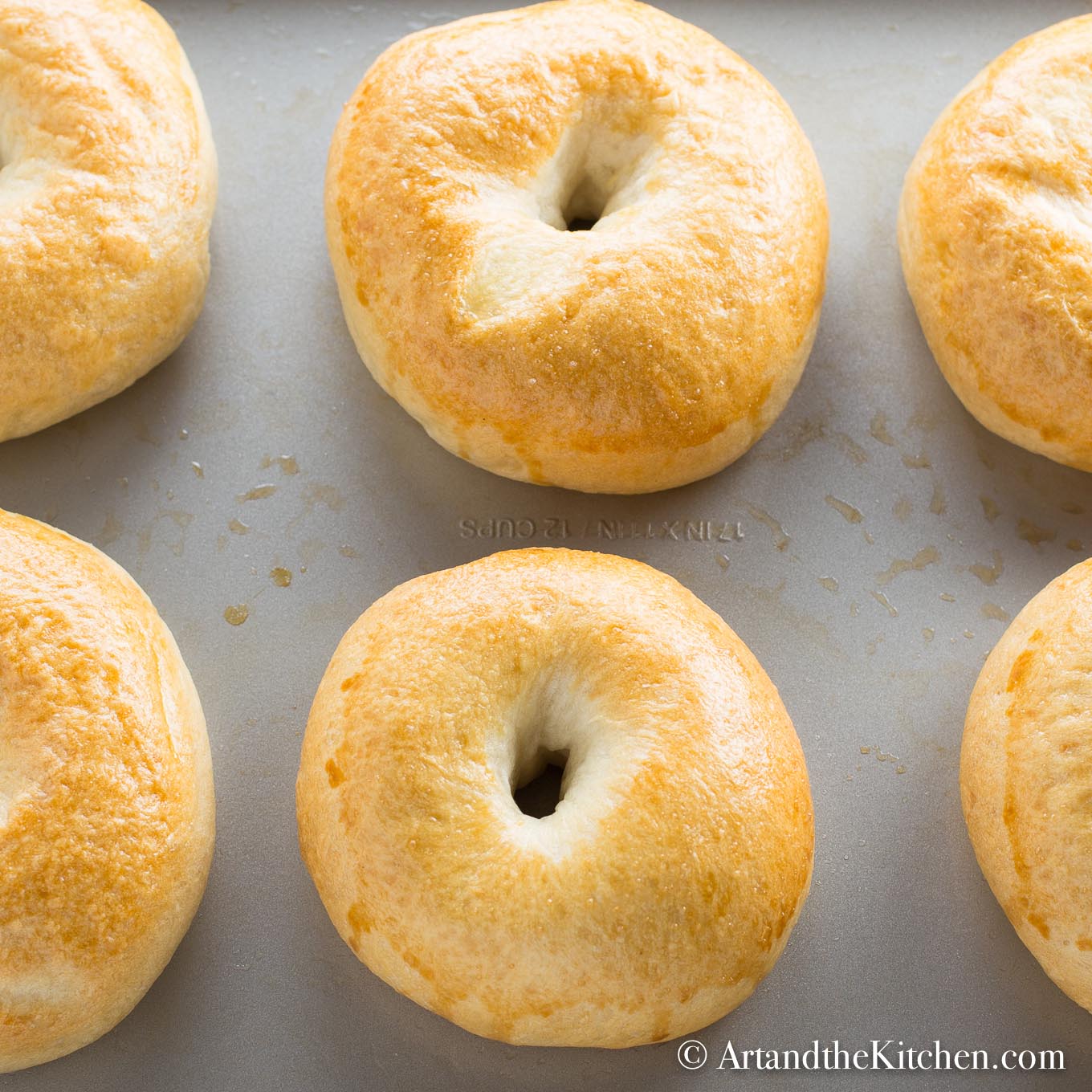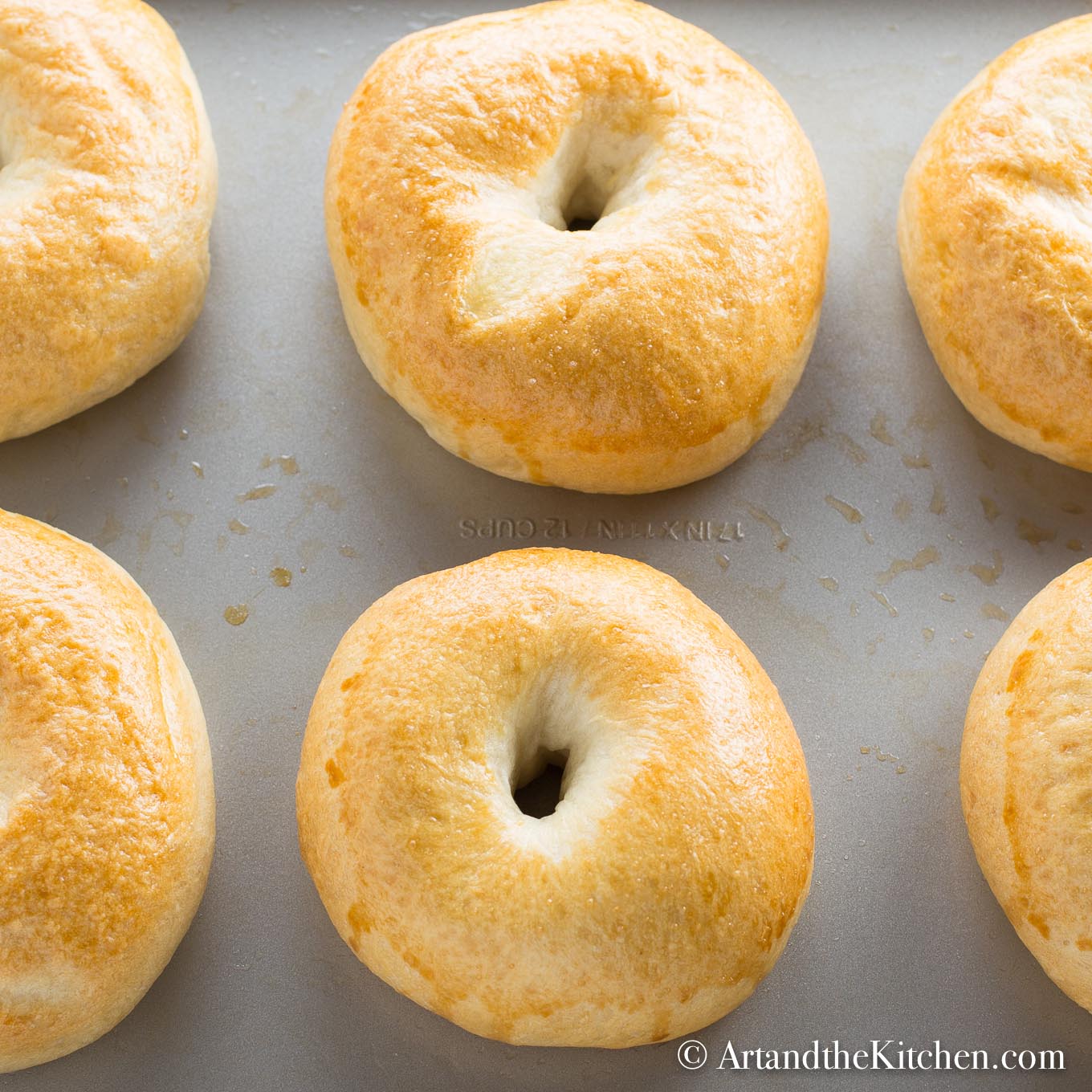 Bread Machine Bagels
Ingredients
1 cup water
1½ teaspoon granulated sugar
1 teaspoon salt
3 cups bread flour
1 teaspoon bread machine yeast
1 egg for egg wash (whisk together 1 egg with 1 tablespoon water)
Instructions
Place all ingredients in order listed into bread machine pan.
Do not mix!
Insert baking pan securely into baking unit, close lid.
Select dough setting on breadmaker, push start button.
When cycle is complete, remove dough from pan and transfer to lightly floured surface.
Divide dough into 10 -12 equal portions.
Roll into balls, then using thumbs make a hole in the center of each ball, working dough until hole is about 1 inch.
Place on a greased baking sheet.
Grease top of each bagel with soft butter. Cover with wax paper and dry towel, let rise for 30 minutes.
Meanwhile, bring 3 quarts of water and 1 tablespoon sugar to a boil.
Reduce heat, lower bagels into water, as many as can fit
Simmer 1-2 minutes per side.
Drain on paper towel, then, place on greased baking sheet.
Brush lightly with egg wash.
Bake 400º F for 25 to 30 minutes until golden brown.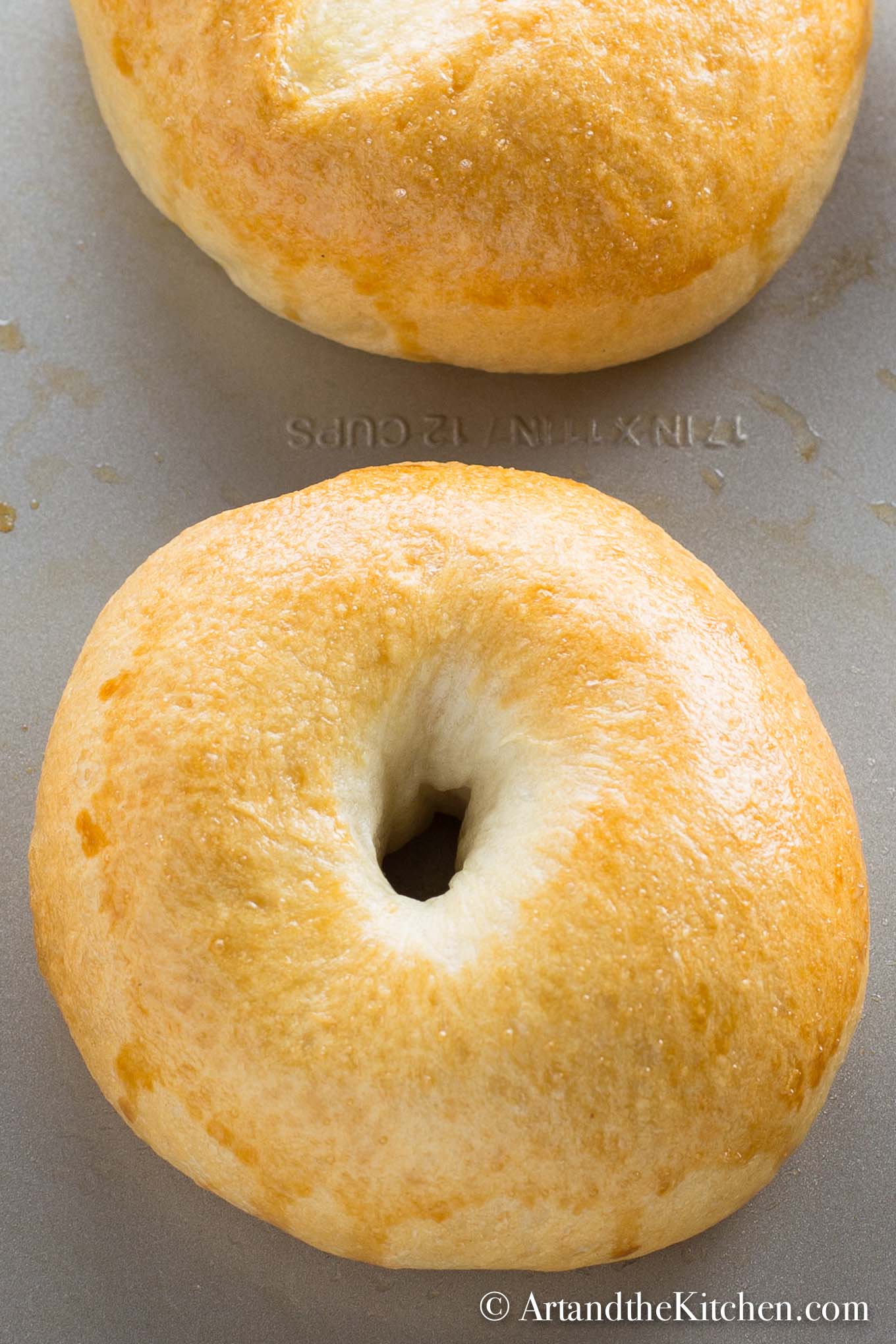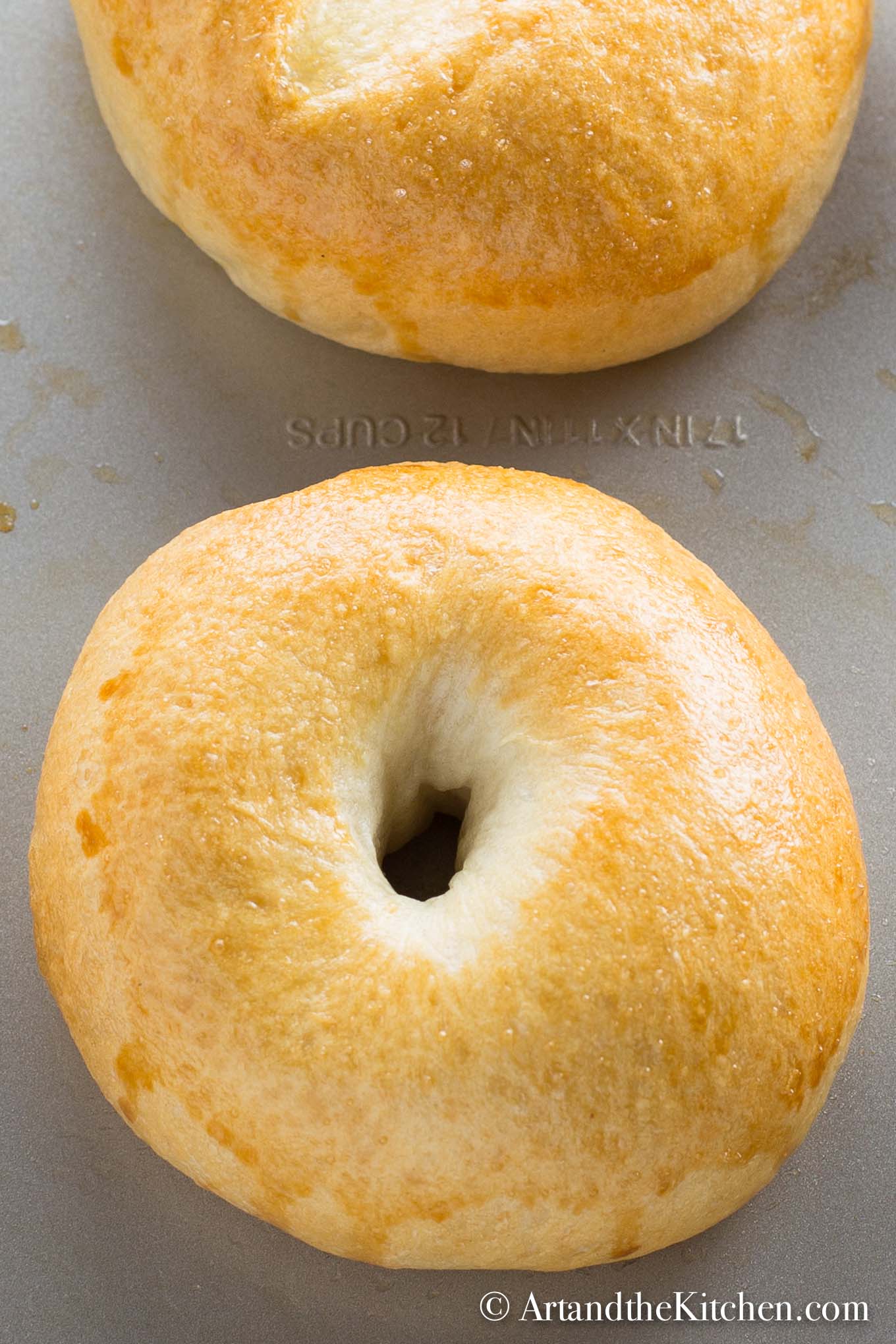 Great image for Pinterest