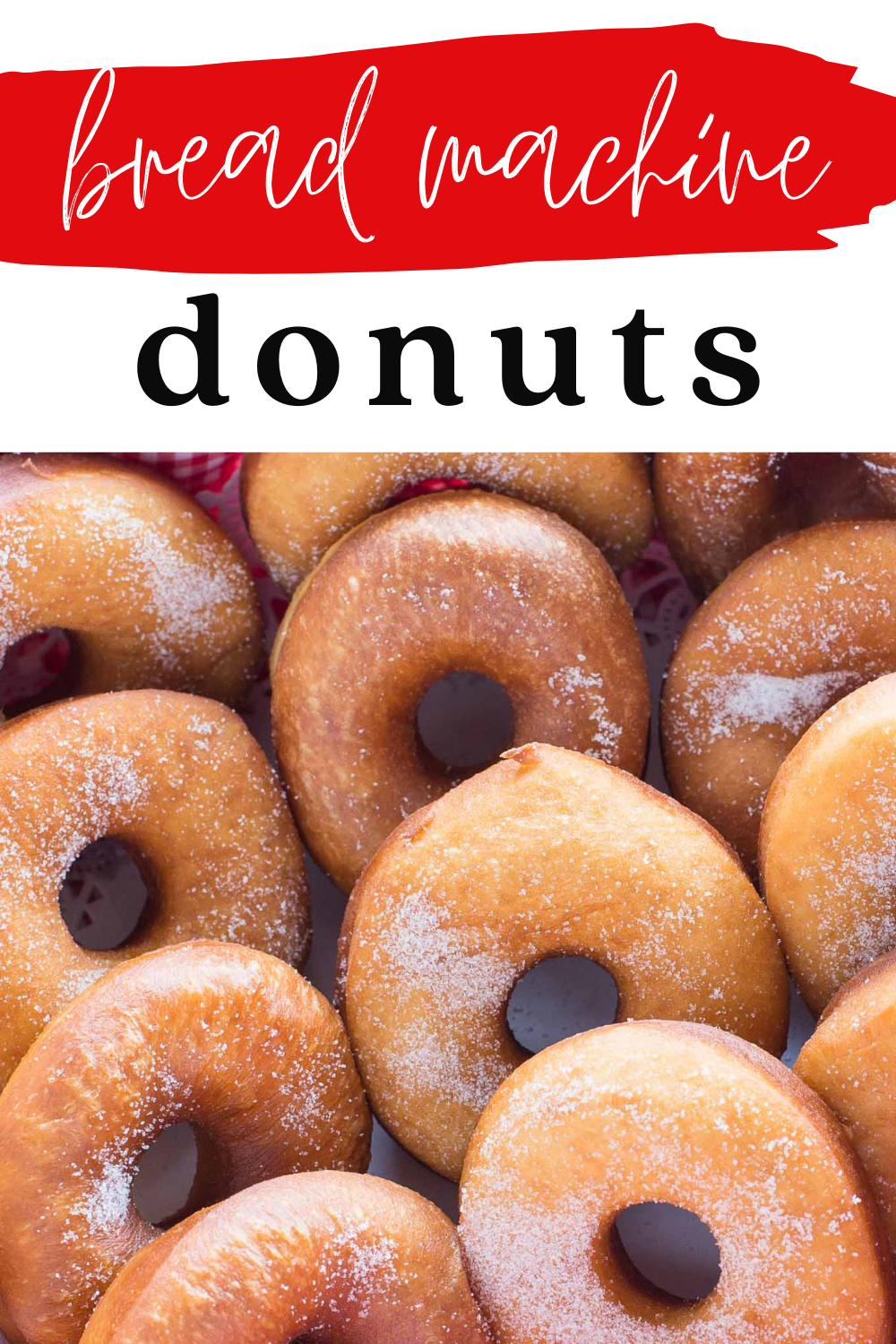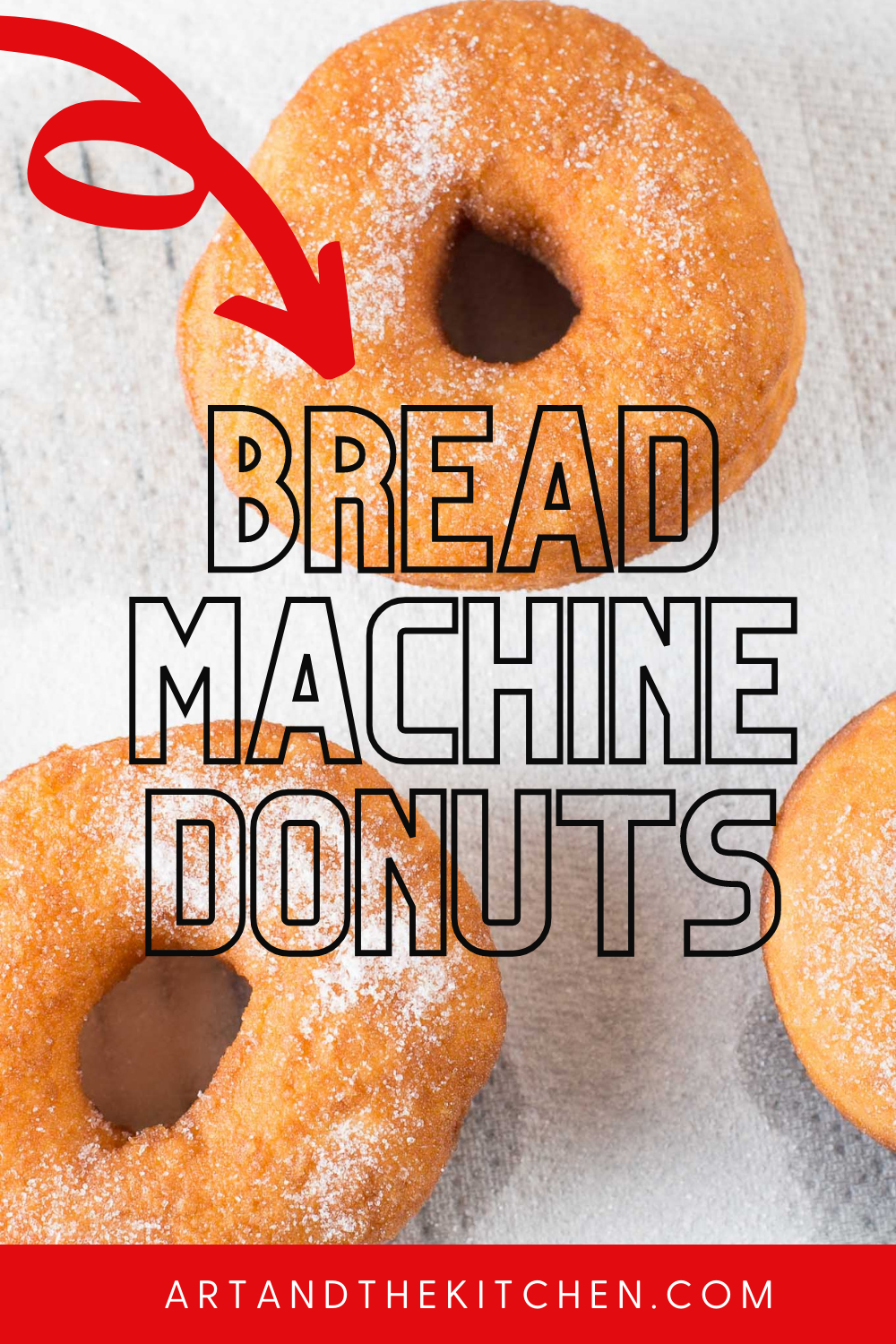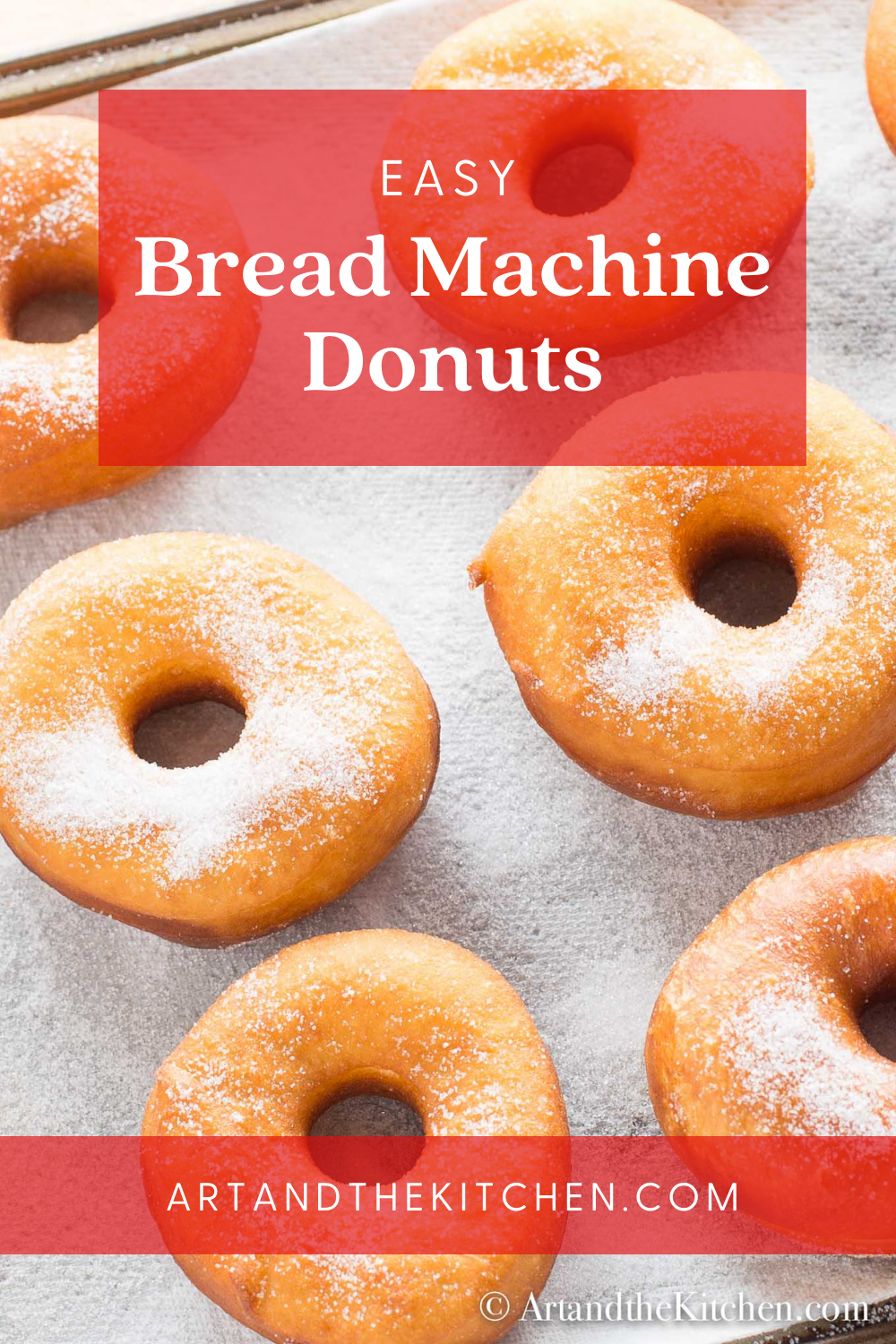 This Easy Bread Machine Donuts recipe is a simple method for making fresh homemade donuts using your bread machine! Using a tasty combination of flour, yeast, and sugar, you'll have homemade donuts in no time.
These Easy Bread Machine Donuts are light and fluffy, just like the ones from your favourite bakery. Sprinkle with plain white sugar, powdered sugar, icing sugar, or dip in chocolate and decorate with frosting and sprinkles. It is time to pull out that bread maker and whip up a batch of yummy homemade donuts!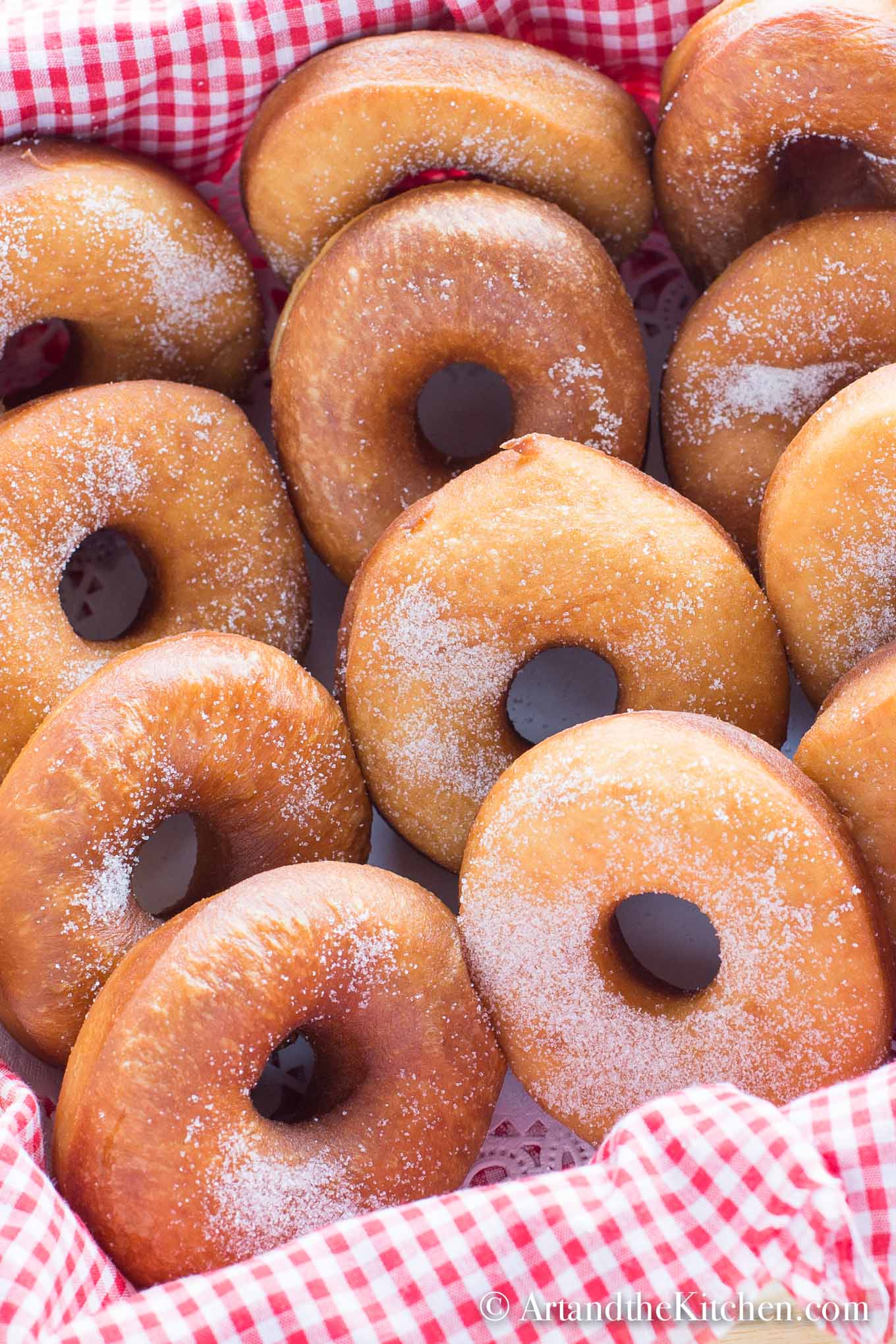 What are Bread Machine Donuts?
Using a bread machine is such an easy way to make donuts and saves a ton of time. This great recipe lets you skip the step of kneading the dough, and lets the machine do the work for you! It really is the easiest bread machine donut dough recipe and results in fluffy, sweet homemade goodness.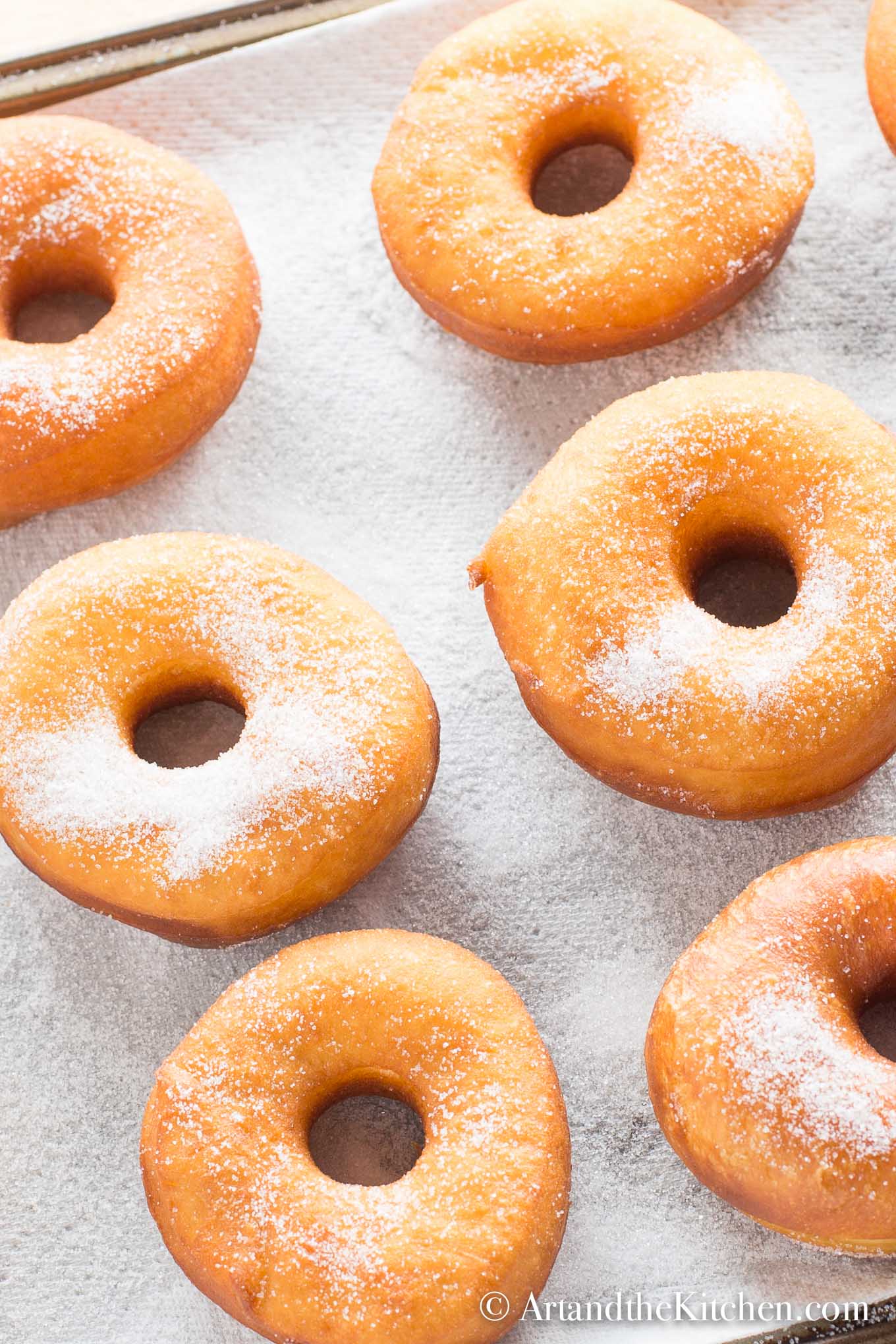 How to Make Bread Machine Donuts
The butter, water and egg should be at room temperature and the milk slightly warm (microwave for a few seconds).
To begin place all ingredients into bread machine pan in the following order (dry ingredients last!). Milk, water, butter, egg, sugar, salt, flour and yeast. Do not stir! Set the bread machine to "Dough Cycle" and push start.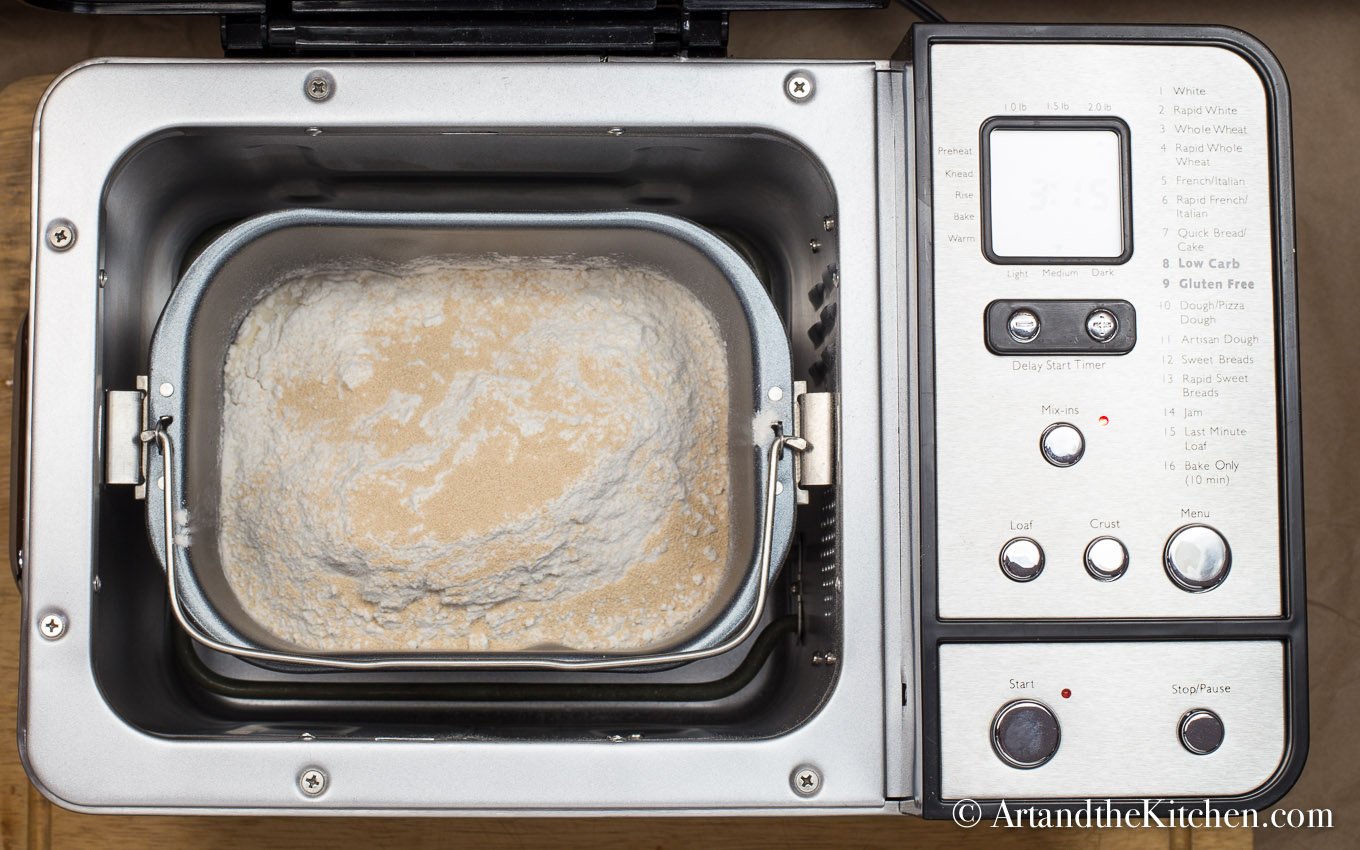 When cycle is complete you will have soft risen dough perfect for making donuts!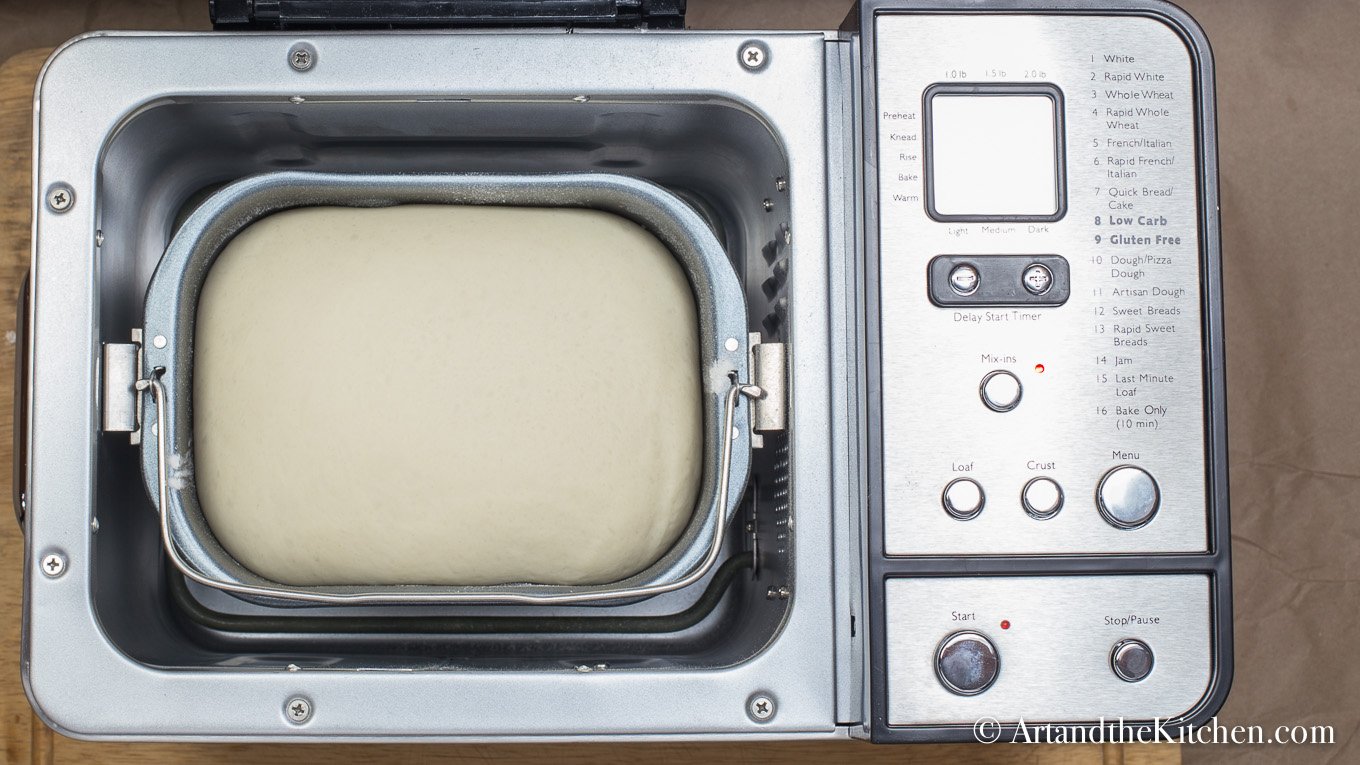 Remove dough from bread machine and place on lightly floured surface.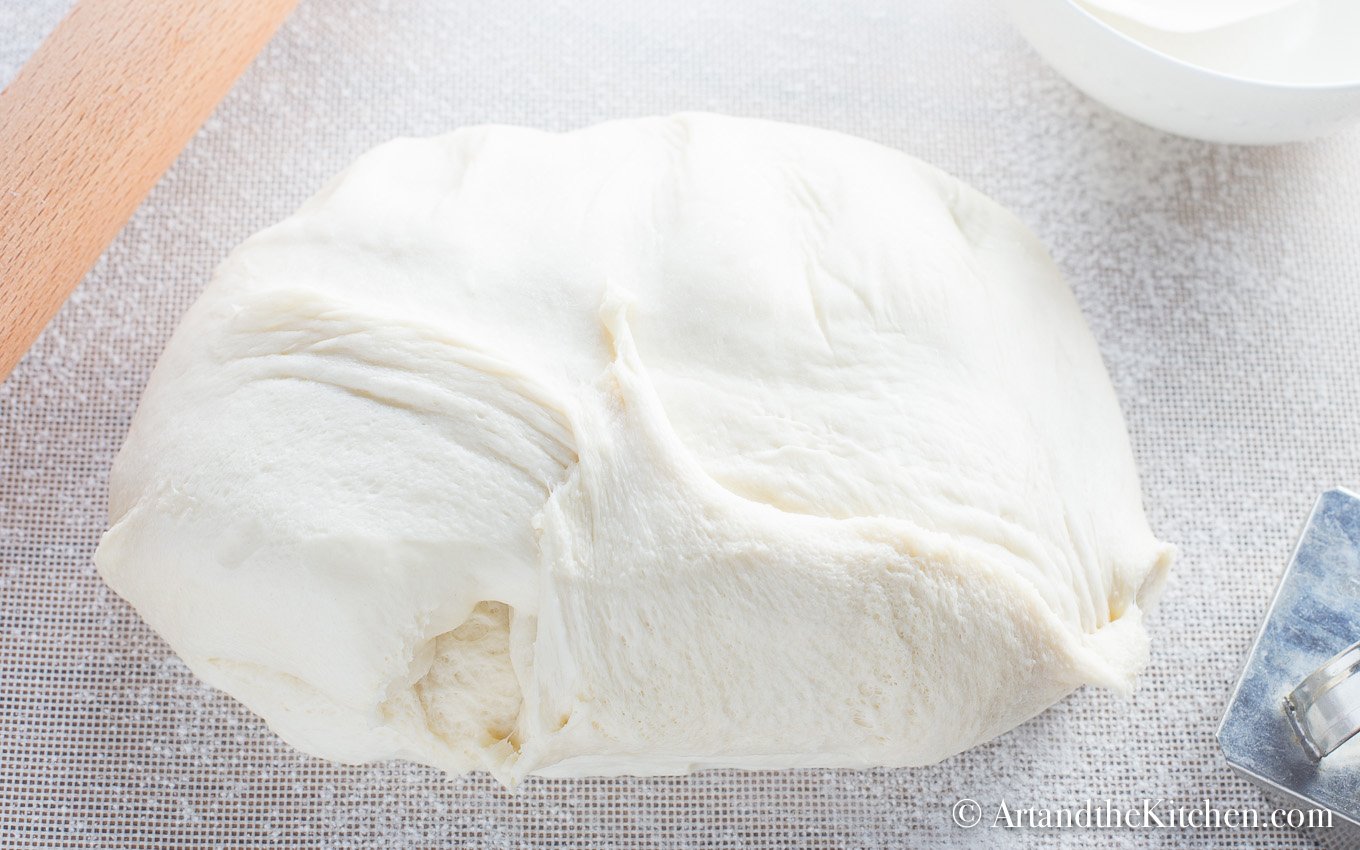 Sprinkle the rolling pin with flour and roll dough to ½ inch thickness.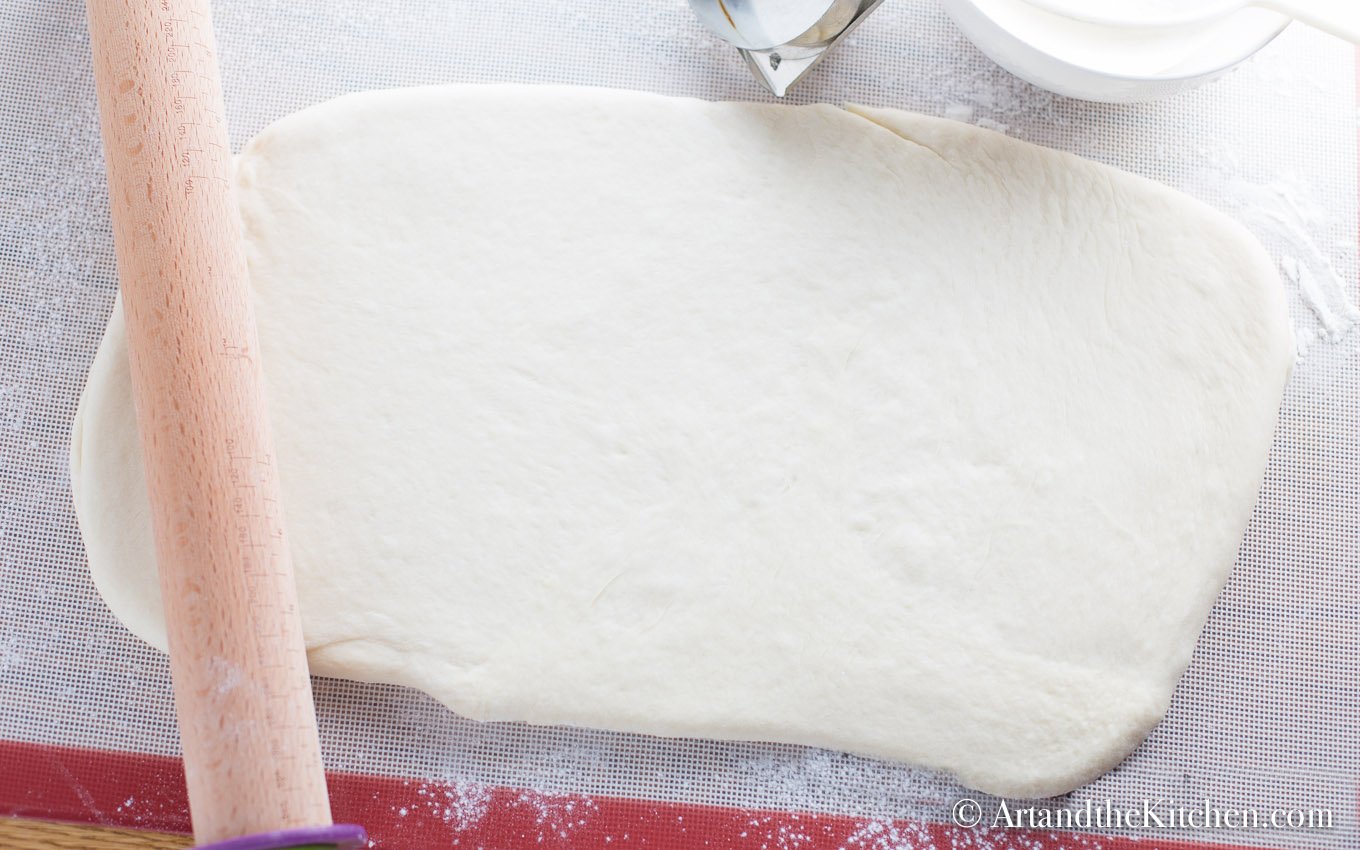 Dust donut cutter or circle cookie cutter with flour and cut into perfect donut circles.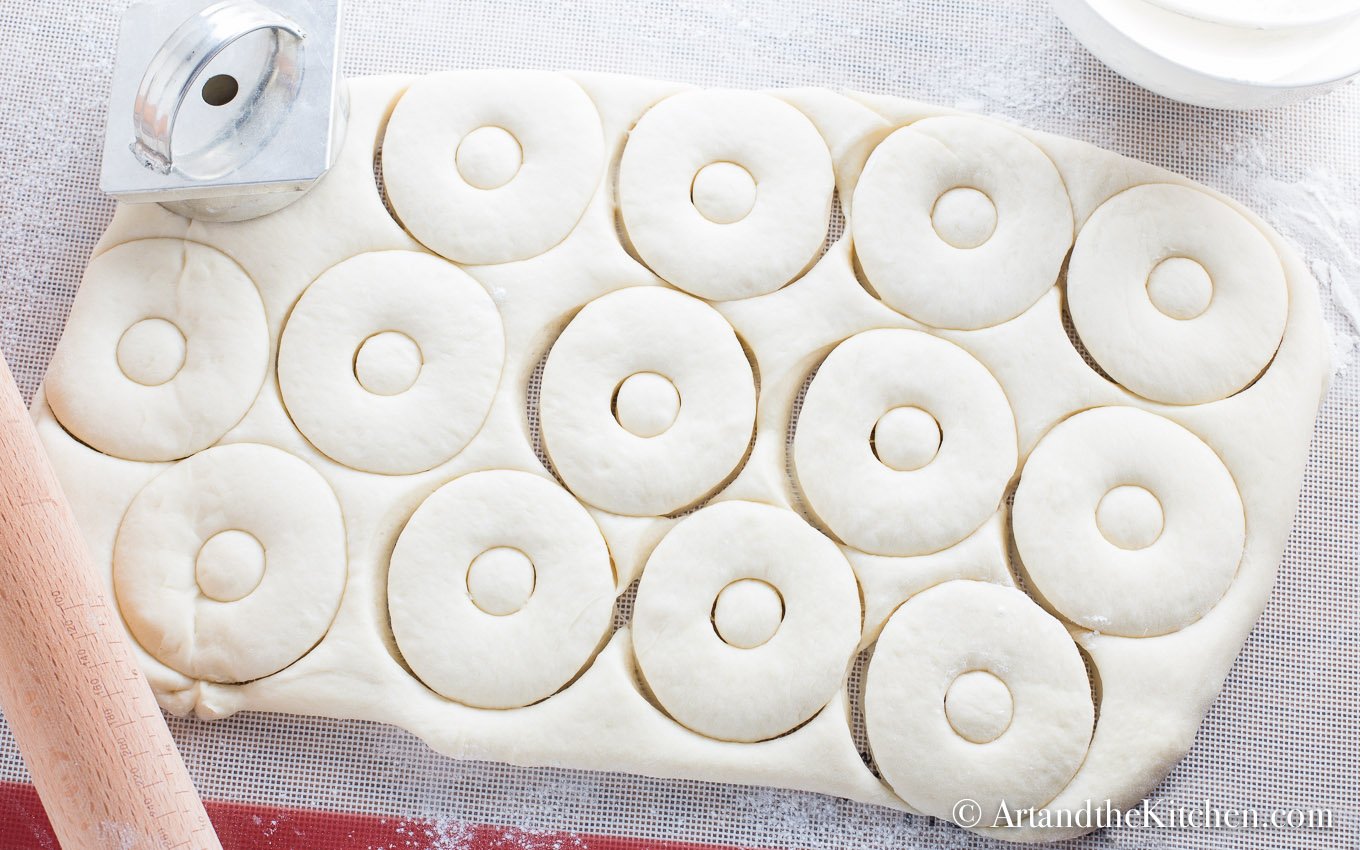 Transfer to a baking sheet lined with wax paper. Place another layer of wax paper on top and cover with a tea towel. Let the dough rise for 30-40 minutes until slightly raised.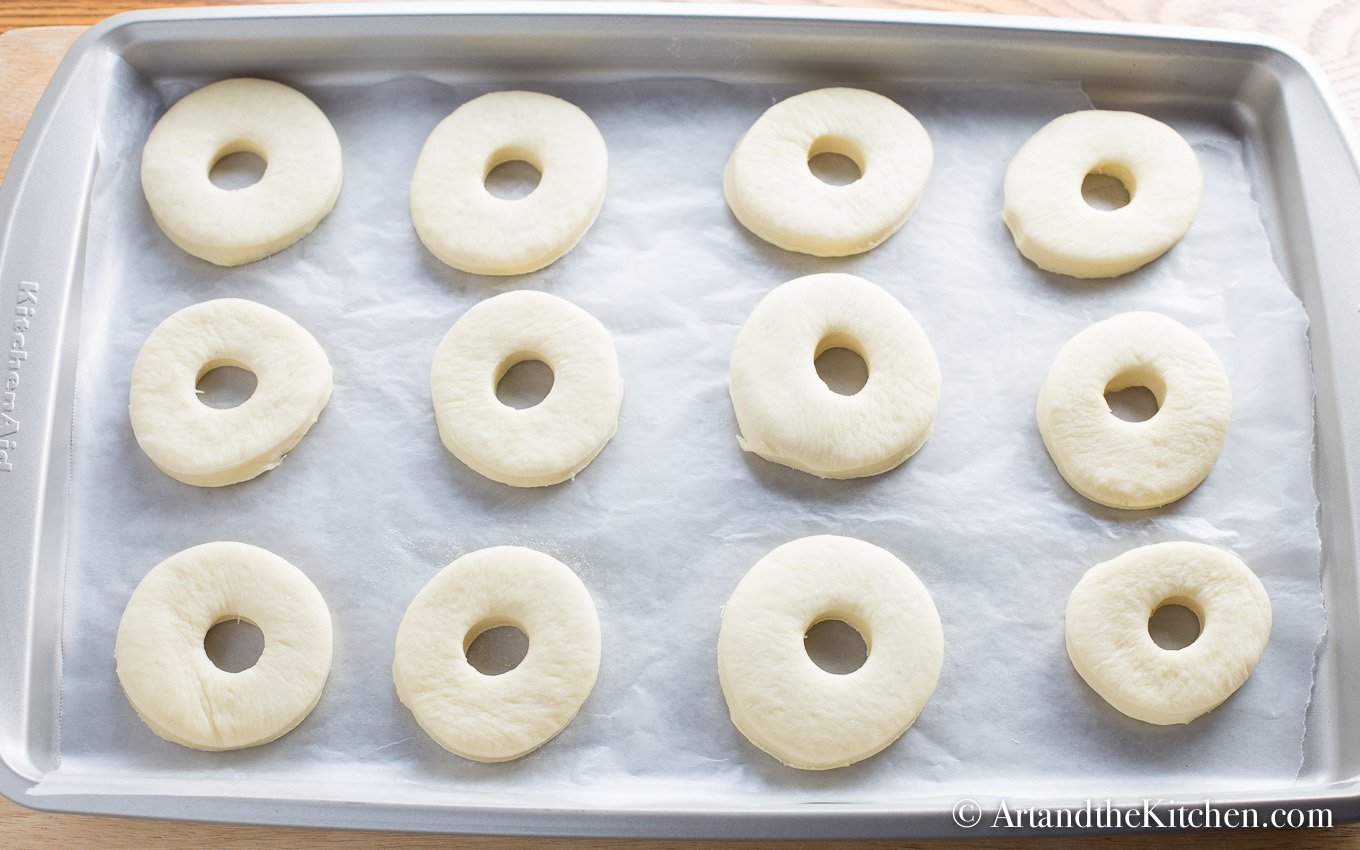 While donuts are rising, heat vegetable oil to 375º (190ºC) in a deep fryer or large heavy pot. Fry 2-3 donuts at a time until golden brown on both sides.
Drain on a paper towel. Sprinkle with granulated or confectioners sugar.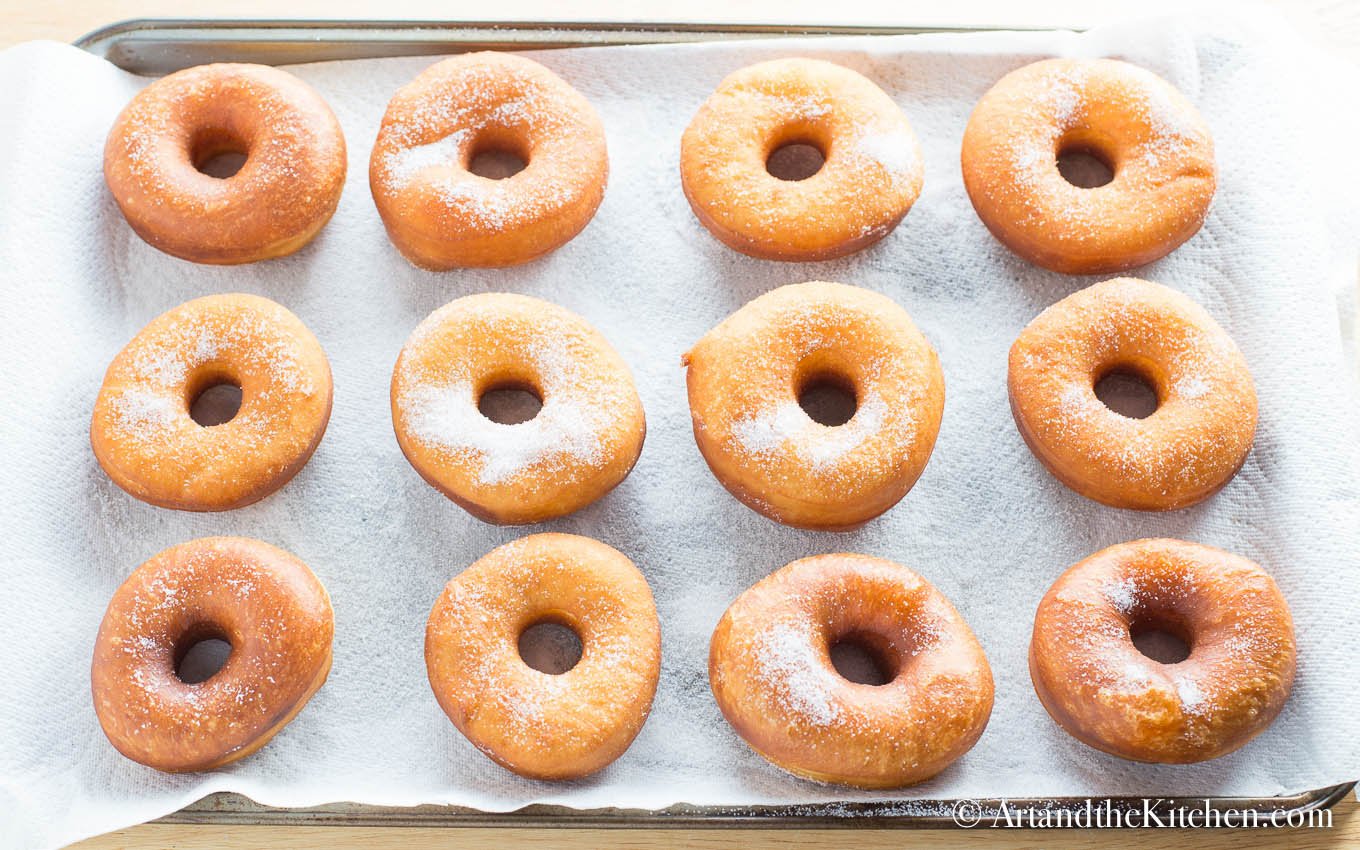 A tasty homemade treat that will fly off the plate!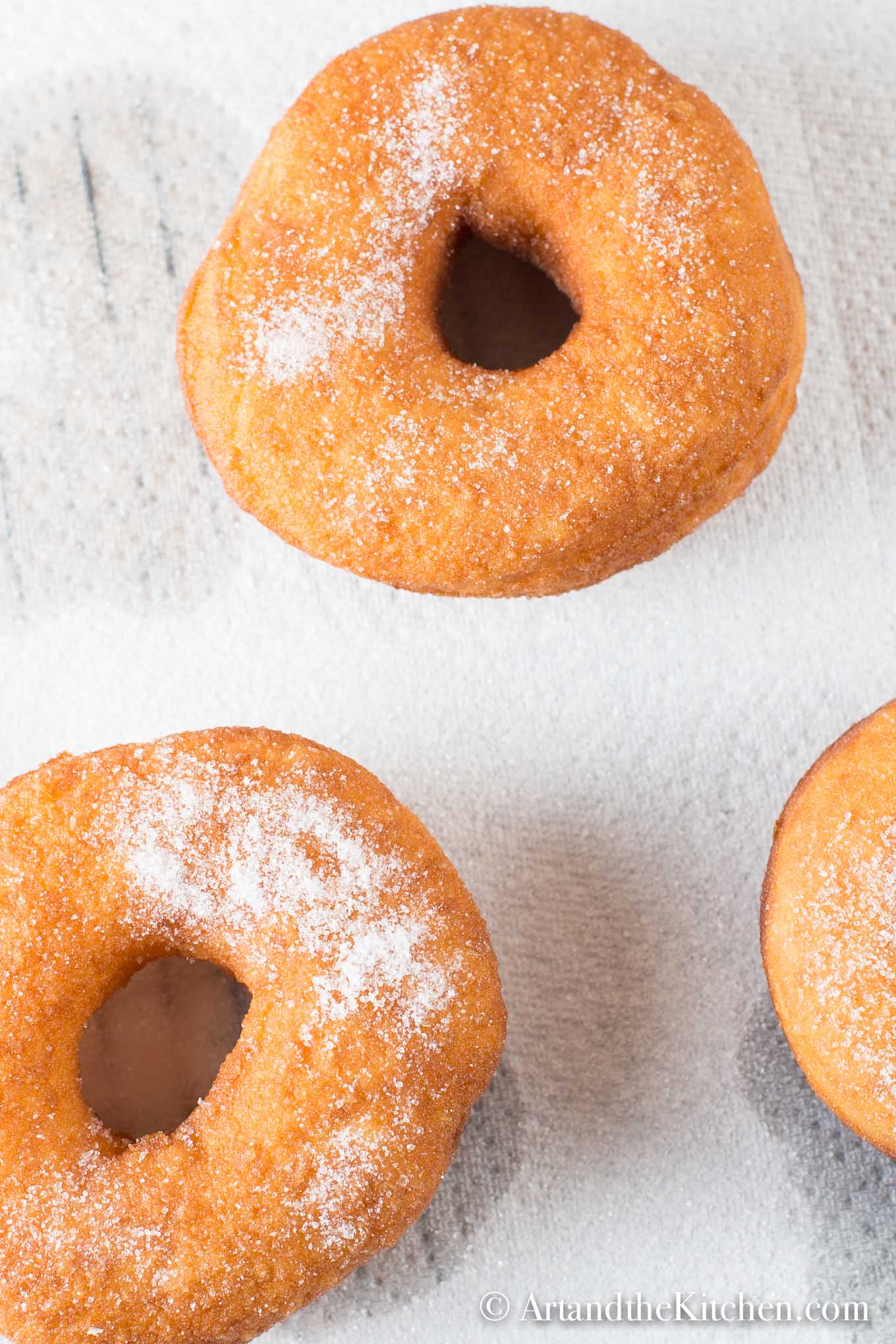 Other Recipes to Try:
Bread Machine Bagels

Bread Machine Pretzels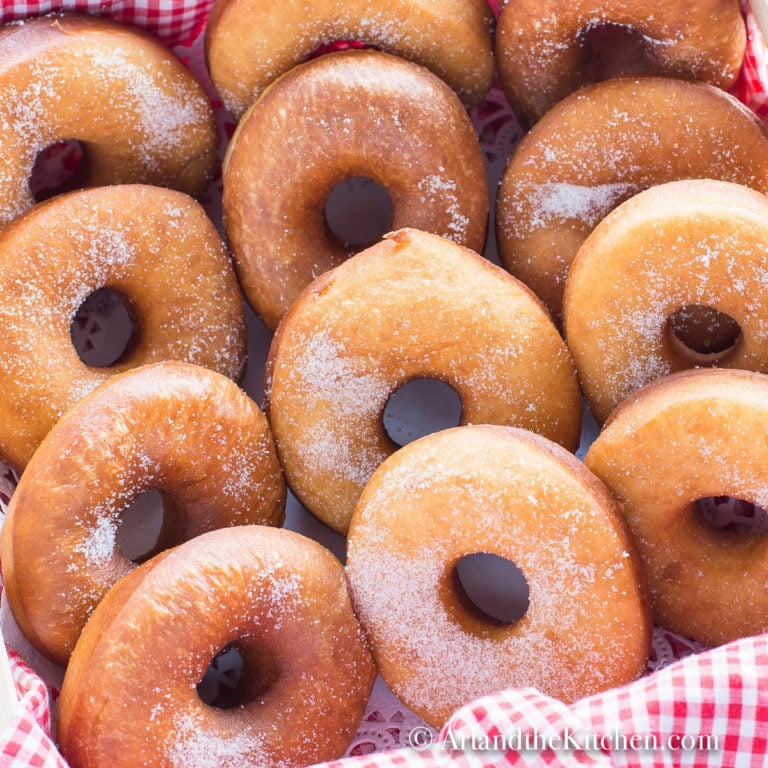 Bread Machine Donuts
Easy to make homemade donuts using your bread machine.
Ingredients
⅔

cups

milk slightly warmed

¼

cup

water room temperature

¼

cup

butter soft (room temperature)

1

egg slightly beaten

¼

cup

granulated sugar

1

teaspoon

salt

3

cups

bread machine flour

2 ½

teaspoon

bread machine yeast

1

quart

oil for deep frying

¼

cup

confectioners sugar

optional
Instructions
Place milk, water, butter, egg, sugar, salt, flour and yeast into bread machine pan in exact order listed. Do not stir!

Insert baking pan securely into baking unit, close lid, select dough setting and push start.

When cycle is complete, remove dough from pan and transfer to lightly floured surface.

Using rolling pin lightly dusted with flour, roll dough to ½ inch thickness.

Cut with floured dusted donut cutter or circle cookie cutter.

Transfer donuts to baking sheet that has been covered with wax paper. Place another layer of wax paper on top, then cover with clean tea towel. Let rise 30-40 minutes until slightly raised.

While donuts are rising heat vegetable oil to 375º (190ºCº) in deep fryer or large heavy pot.

Fry donuts 2-3 at a time until golden brown on both sides. About 3 minutes.

Sprinkle with granulated or confectioners sugar
Nutrition
Calories:
189
kcal
Carbohydrates:
30
g
Protein:
5
g
Fat:
5
g
Saturated Fat:
2
g
Cholesterol:
25
mg
Sodium:
240
mg
Potassium:
64
mg
Fiber:
1
g
Sugar:
7
g
Vitamin A:
160
IU
Calcium:
23
mg
Iron:
0.4
mg