This Ultimate Brownie Recipe makes a rich, chewy brownie with a yummy crackled top.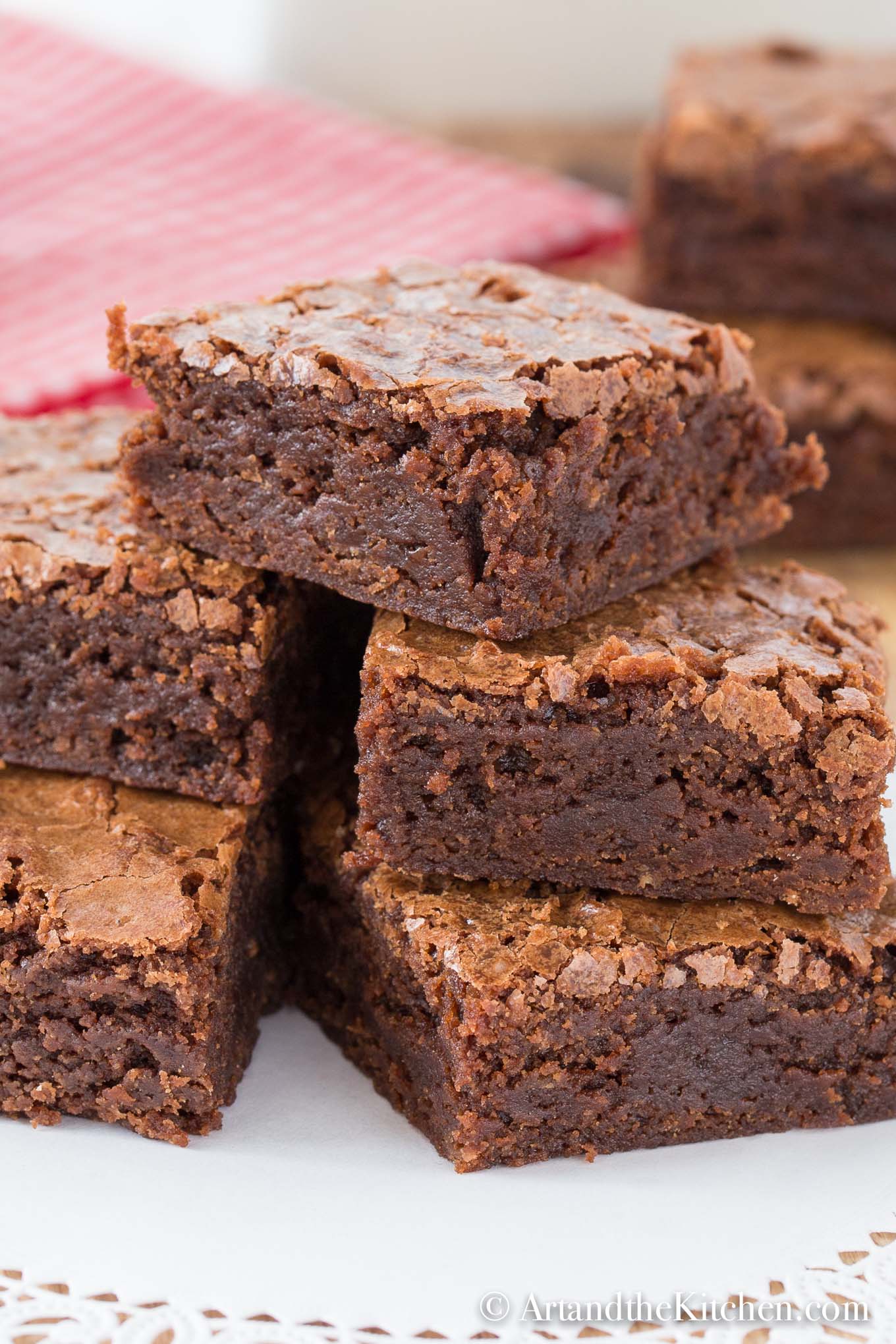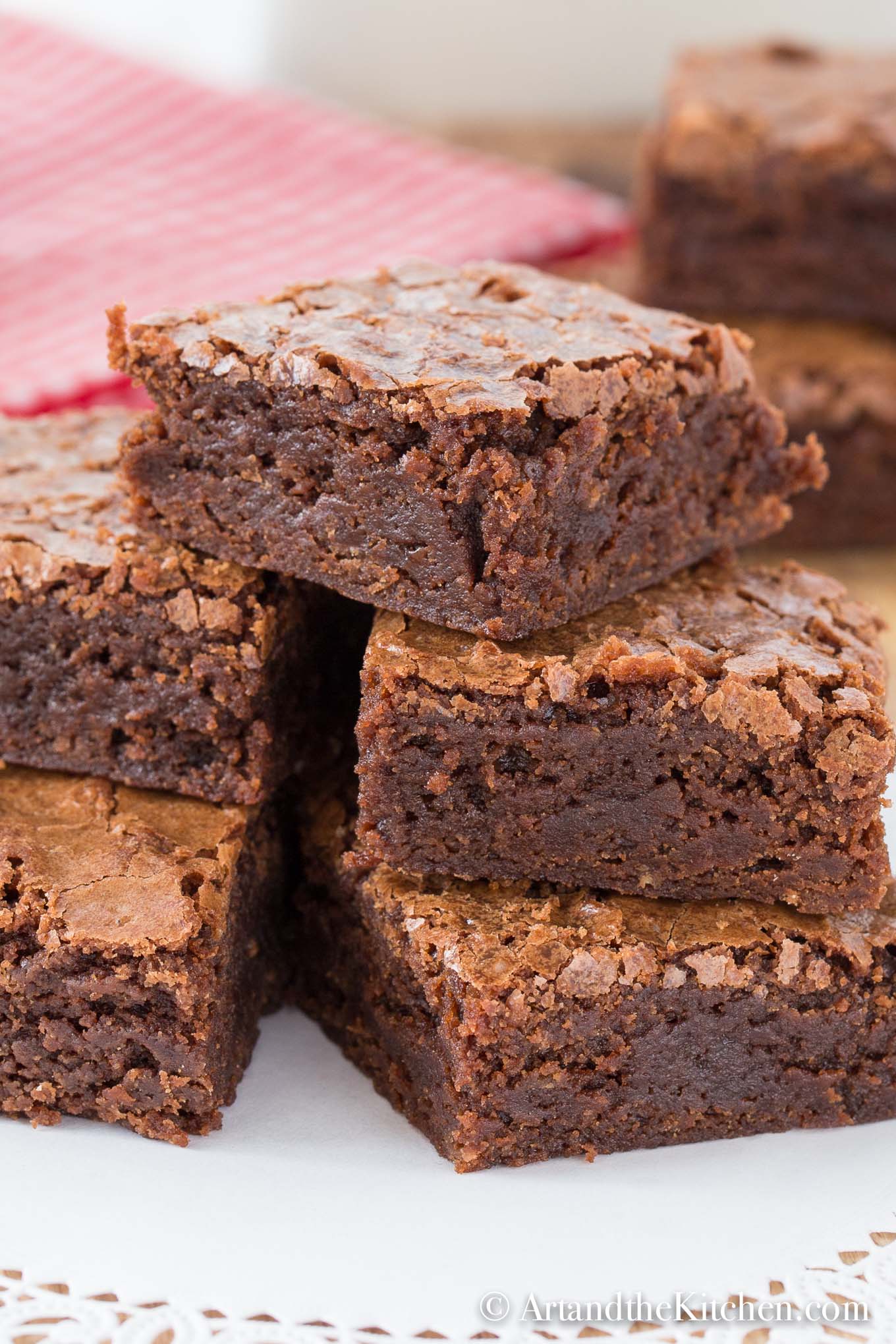 This perfect, chewy chocolatey brownie tastes great plain or topped with buttercream frosting. Try my recipe for Baileys Irish Cream frosting. The half tablespoon of instant coffee granules I added to this recipe made it taste even better! Not a coffee person, no problem, simply leave the coffee out.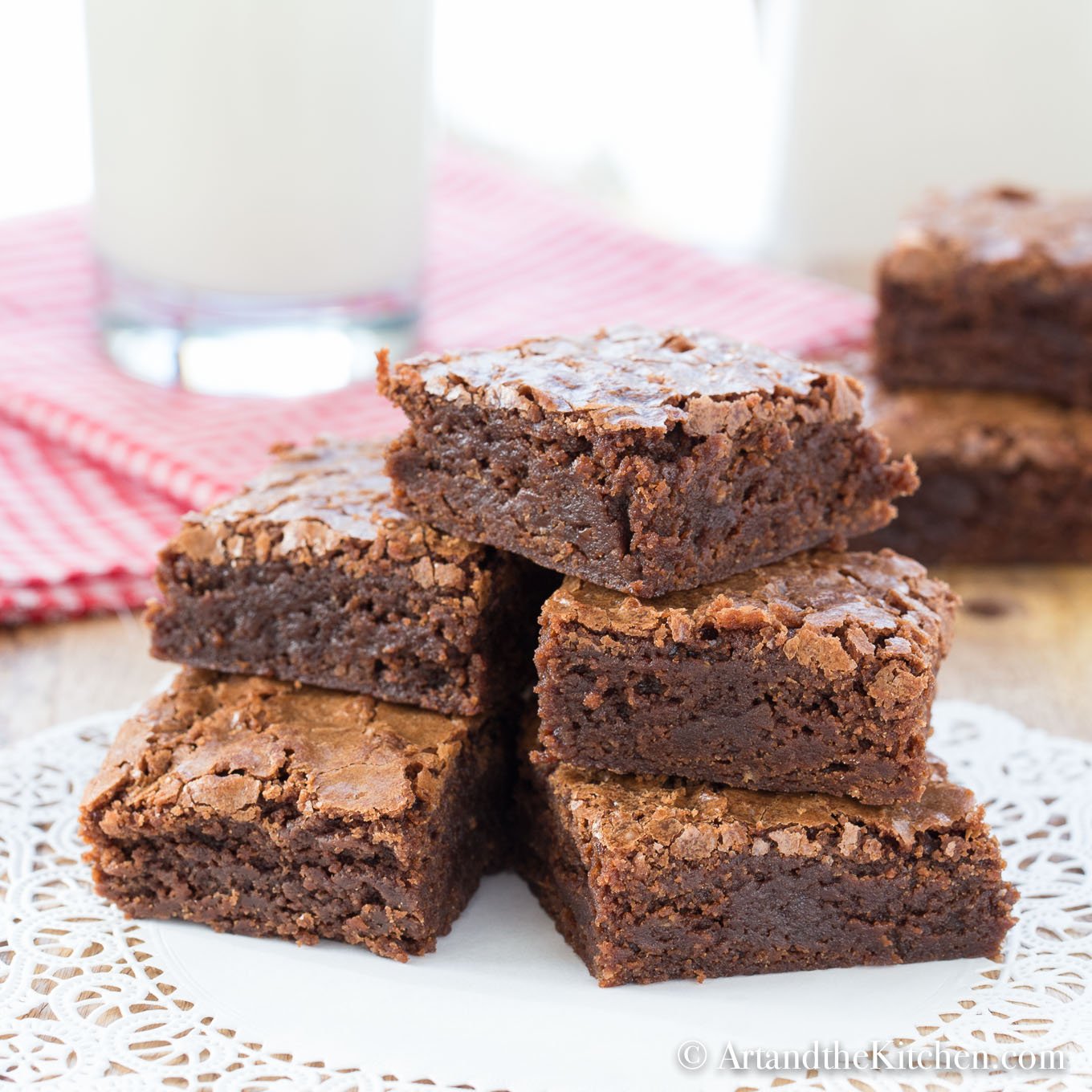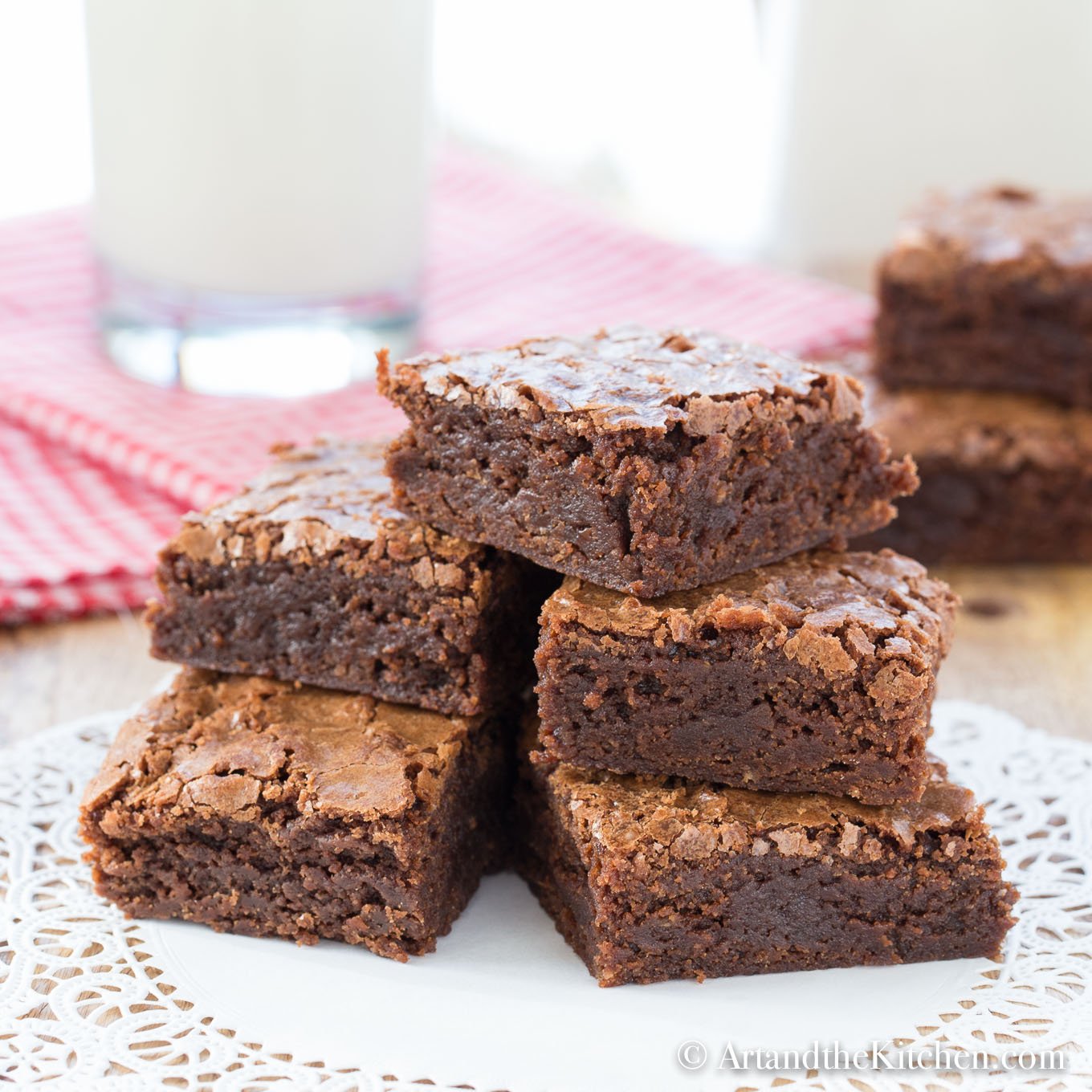 Enjoy these brownies with a large glass of cold milk or top with some vanilla ice-cream, YUM! A decadent dessert for the true chocolate lover with combination of dark chocolate and cocoa powder.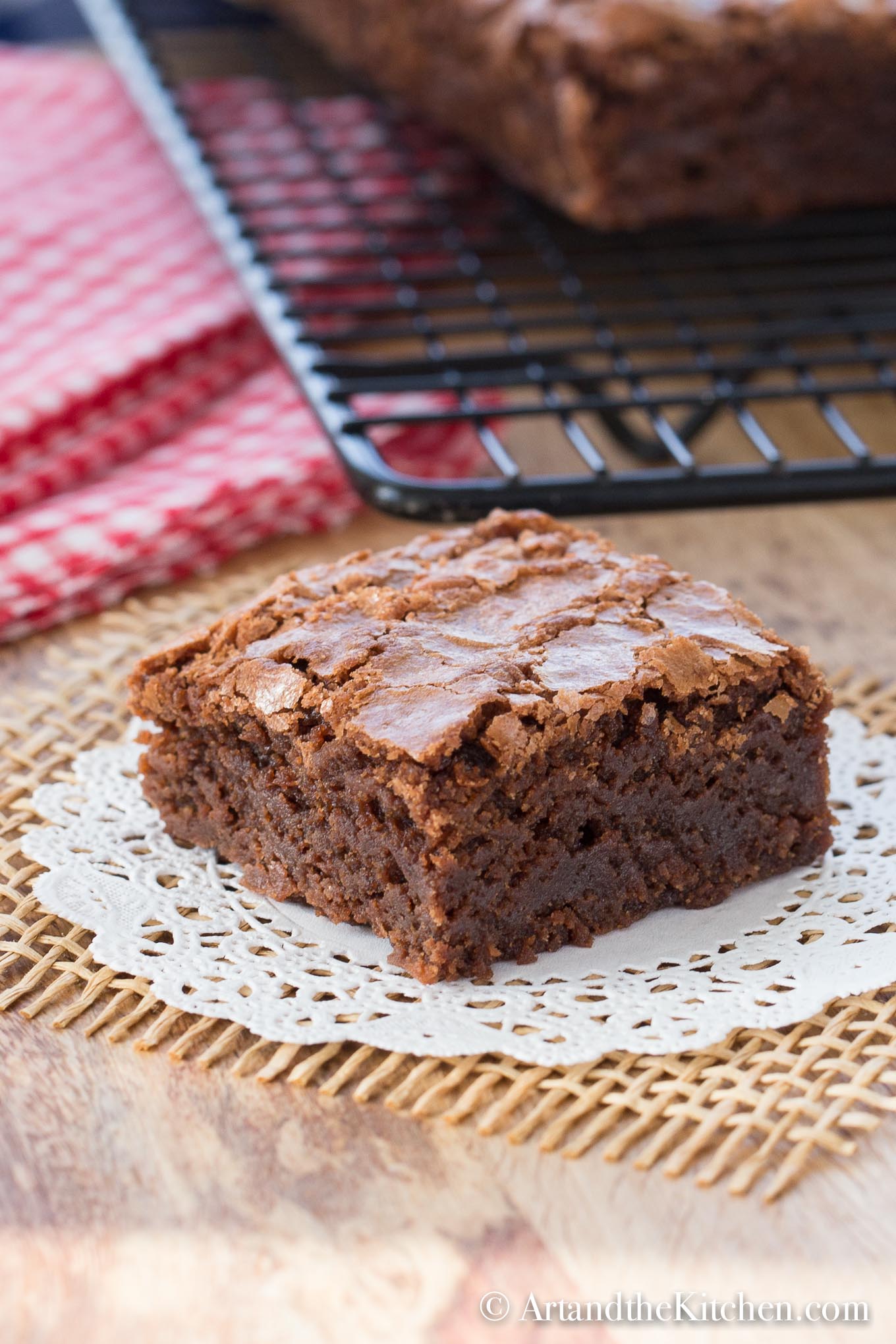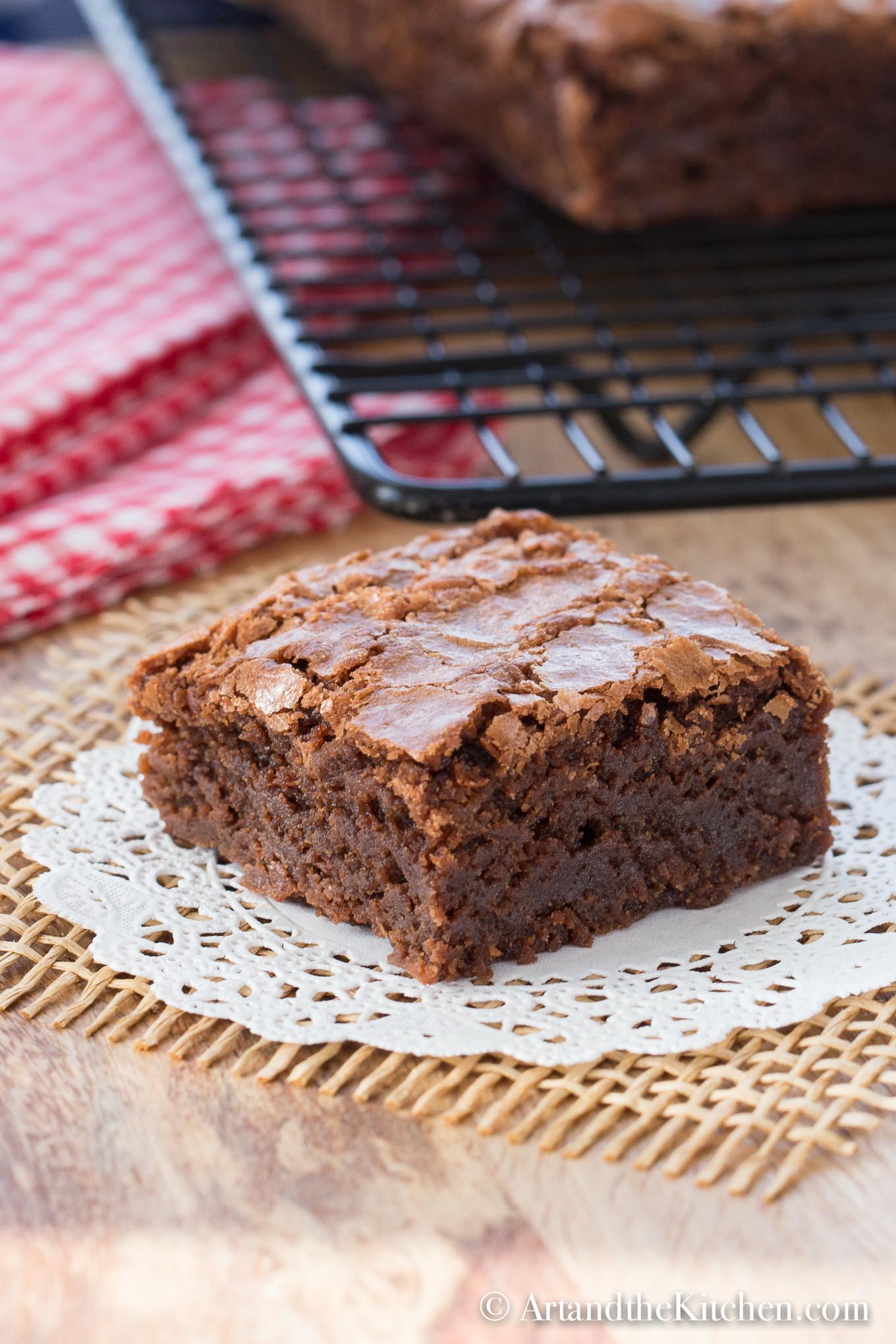 Ultimate Brownie Recipe
Ingredients
⅓ cup cocoa powder
½ tbsp. instant coffee granules
½ cup plus 2 tablespoons boiling water
2 ounces dark chocolate chopped
¼ cup unsalted butter
½ cup plus 2 tablespoons vegetable oil
2 large eggs plus 1 large egg yolk
2 teaspoons vanilla extract
2 ½ cup granulated sugar
1 ¾ cup all purpose flour
½ teaspoon salt
Instructions
Preheat to 350º F
Grease 13x9 inch cake pan with butter.
Whisk together cocoa powder, instant coffee and boiling water in a large bowl until smooth.
Add the dark chocolate and butter whisking until chocolate and butter are melted .
Add oil, vanilla and eggs. Continue to whisk until smooth.
Whisk in sugar until fully combined.
Using a spatula stir in flour and salt mixing until combined. Don't over mix.
Pour batter into prepared pan and bake 30 to 35 minutes.
Brownies are done when toothpick inserted halfway come out with just a few crumbs sticking to toothpick.
Cool on wire rack for 1 hour before removing from pan.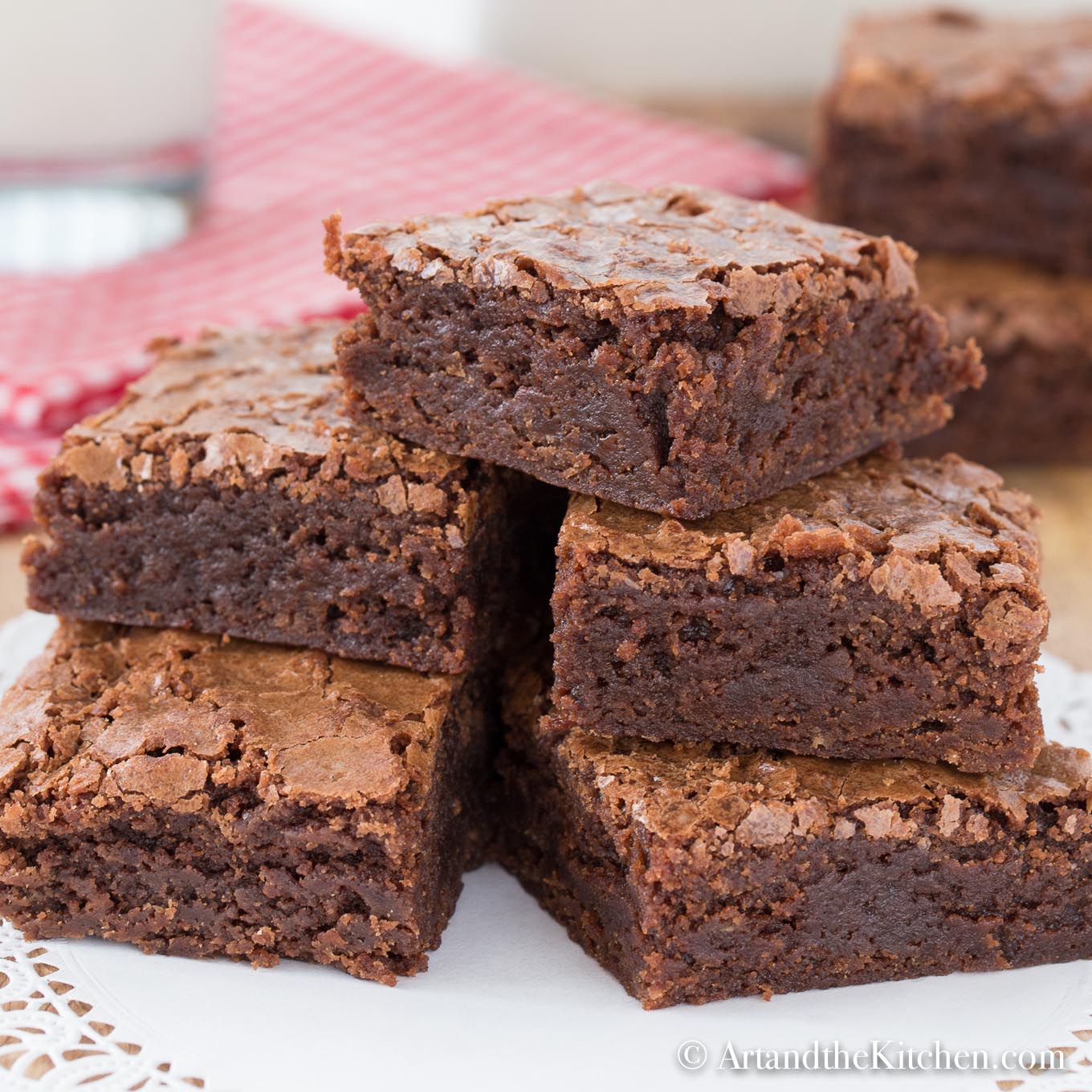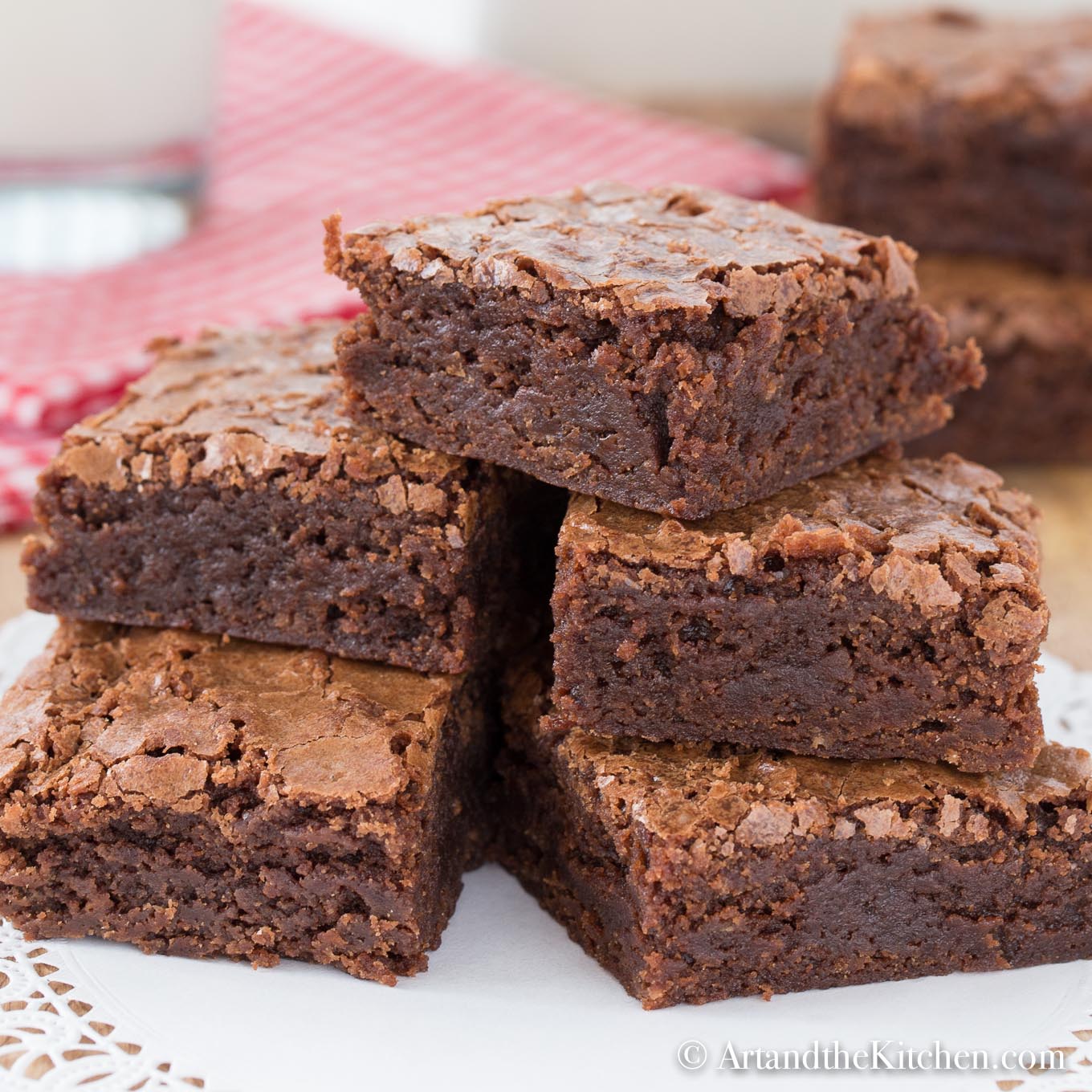 Here's a great image for Pinterest!