I'm on a quest to add more Superfoods to my diet, so I figure why not start with Superfood Breakfast!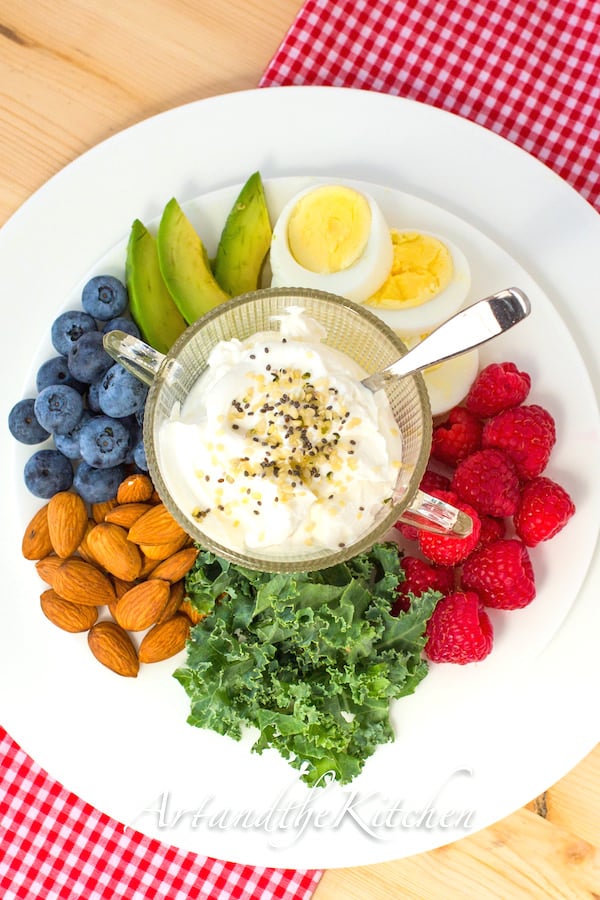 Incorporating a great selection of superfoods into my 1st meal of the day gets me energized and makes me feel like I'm starting the day off on the right foot. We don't usually think of things like Avocado and Kale to eat for breakfast but "why not".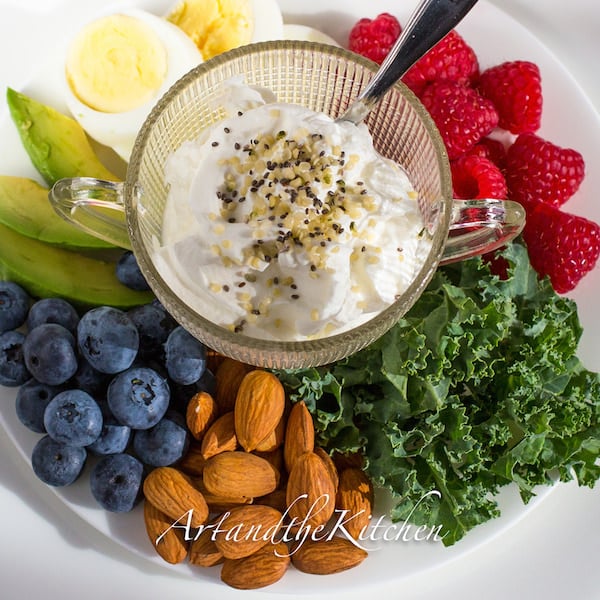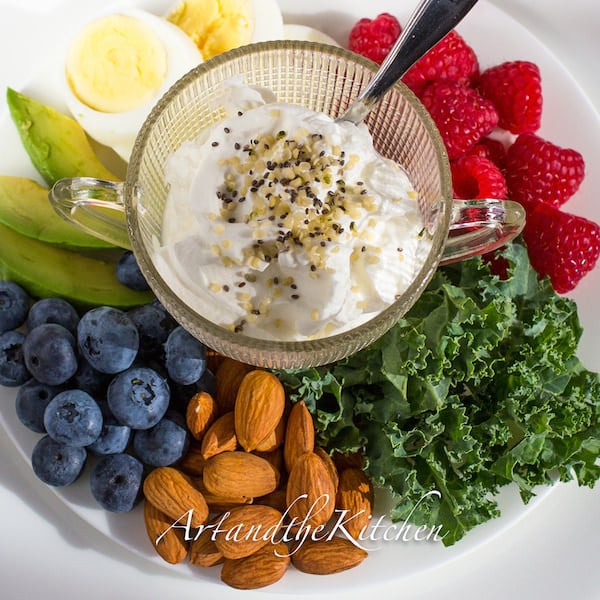 Adding a veggie to breakfast is a great way to meet your daily requirements of vegetables. Pack your Superfood Breakfast in to-go containers or arrange beautifully on a plate. Doesn't beautifully plated food always seem to taste better. You can also try this in a smoothie form with my recipe for Superfood Smoothies.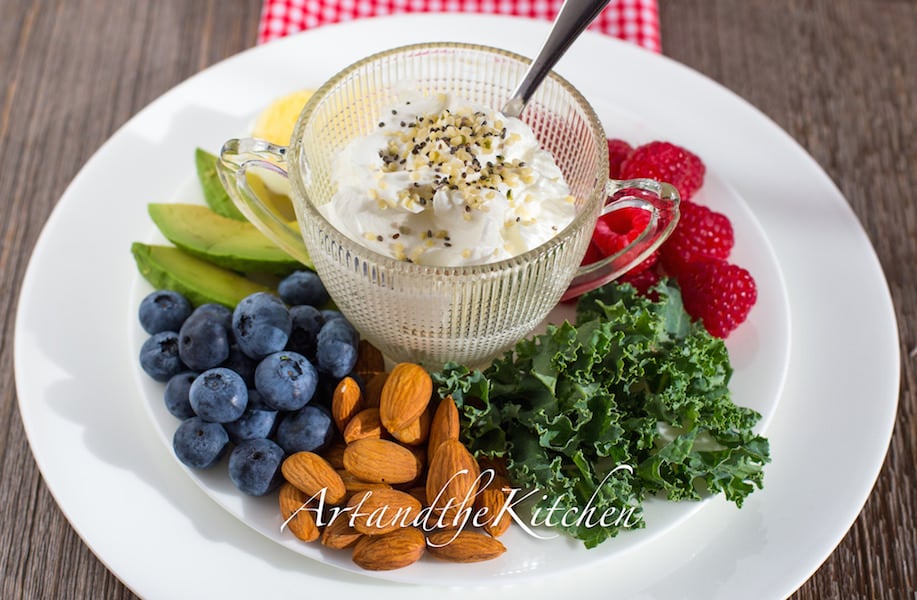 Superfood Breakfast
Ingredients
whole raw almonds (unsalted)
fresh blueberries
fresh raspberries
small bunch fresh chopped Kale
¼ of avocado
½ cup plain greek yogurt
½ tbsp. Hemp seed (sprinkle on yogurt)
½ tbsp. Chia seed (sprinkle on yogurt)
1 hard boiled egg
Instructions
cut into bite sized pieces.
sprinkle yogurt with hemp and chia seed
enjoy!
Here is a list of more Superfood choices:
broccoli
spinach
pumpkin seeds
flax seed
walnuts
wild salmon
strawberries
blackberries
red peppers
tomatoes
dark chocolate
green tea