One of my favourite recipes for Gingerbread Cookies. Just the right amount of spice and they bake into perfect shapes.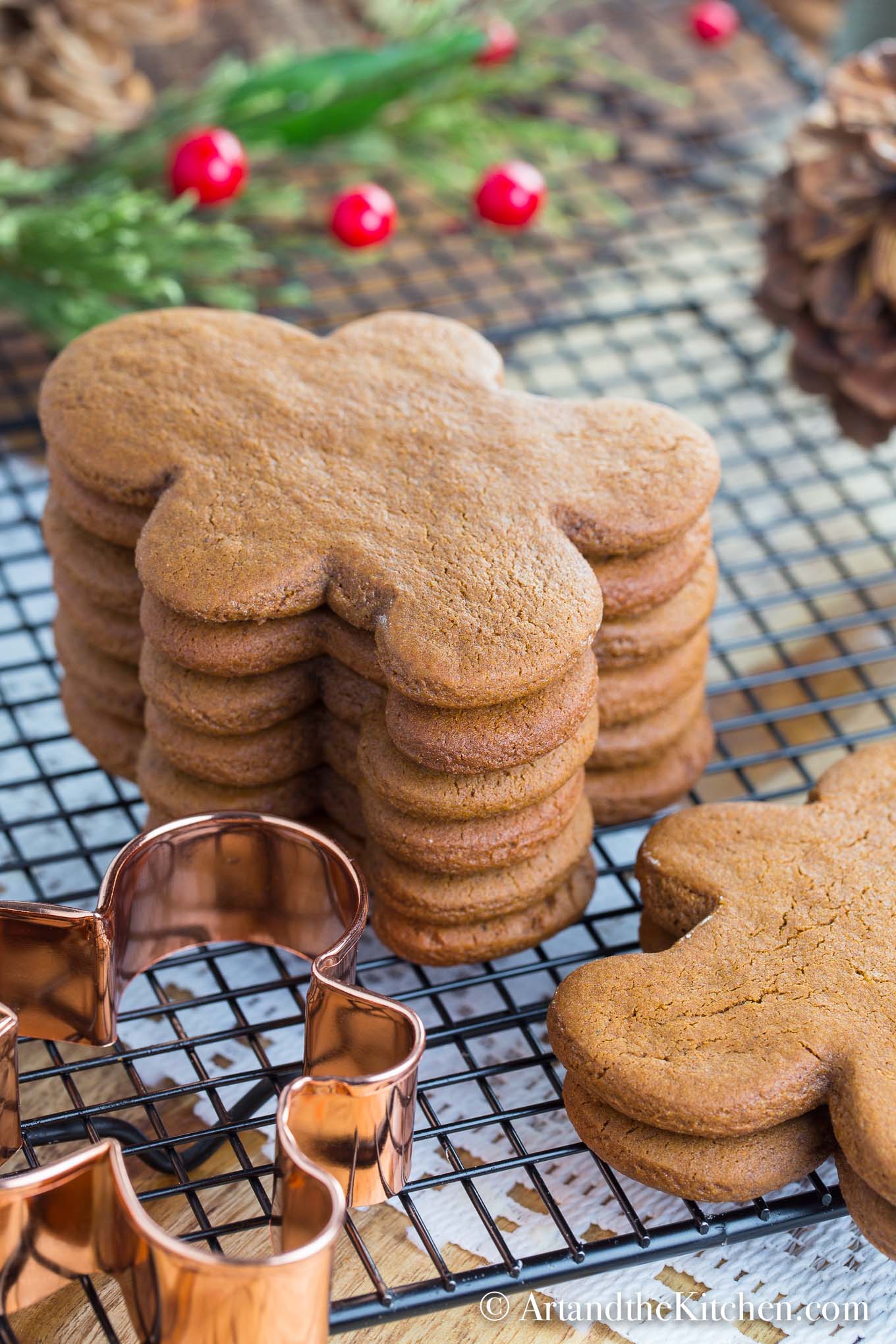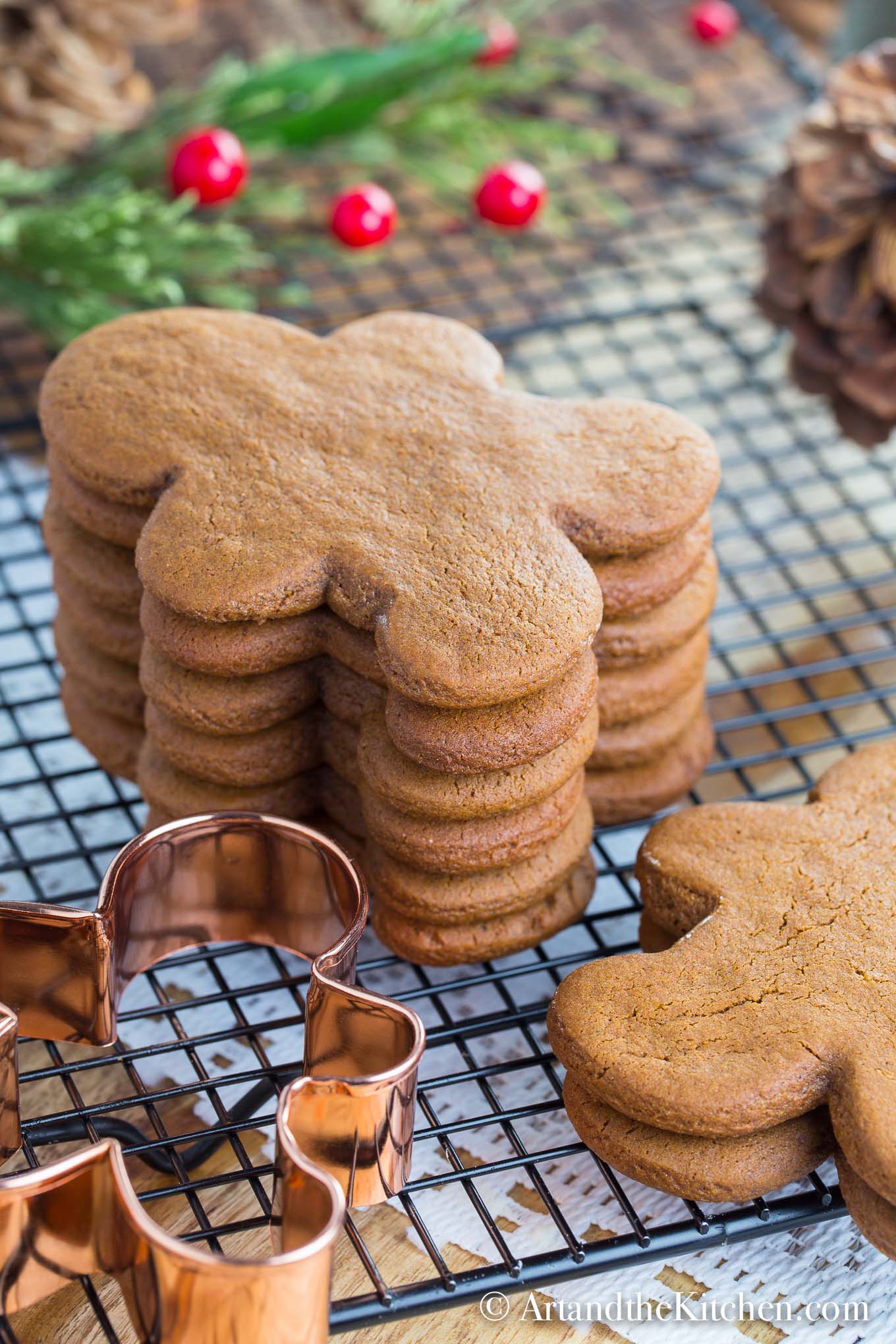 Gingerbread Cookies are always a must for Holiday baking. The smell of these cookies baking is sure to put everyone in the Christmas spirit. I've tested many Gingerbread Cookie recipes over the years and this is, by far, my favourite. The optional orange zest adds a great depth of flavour to the cookies, but if you like a more traditional flavour simply omit the orange zest.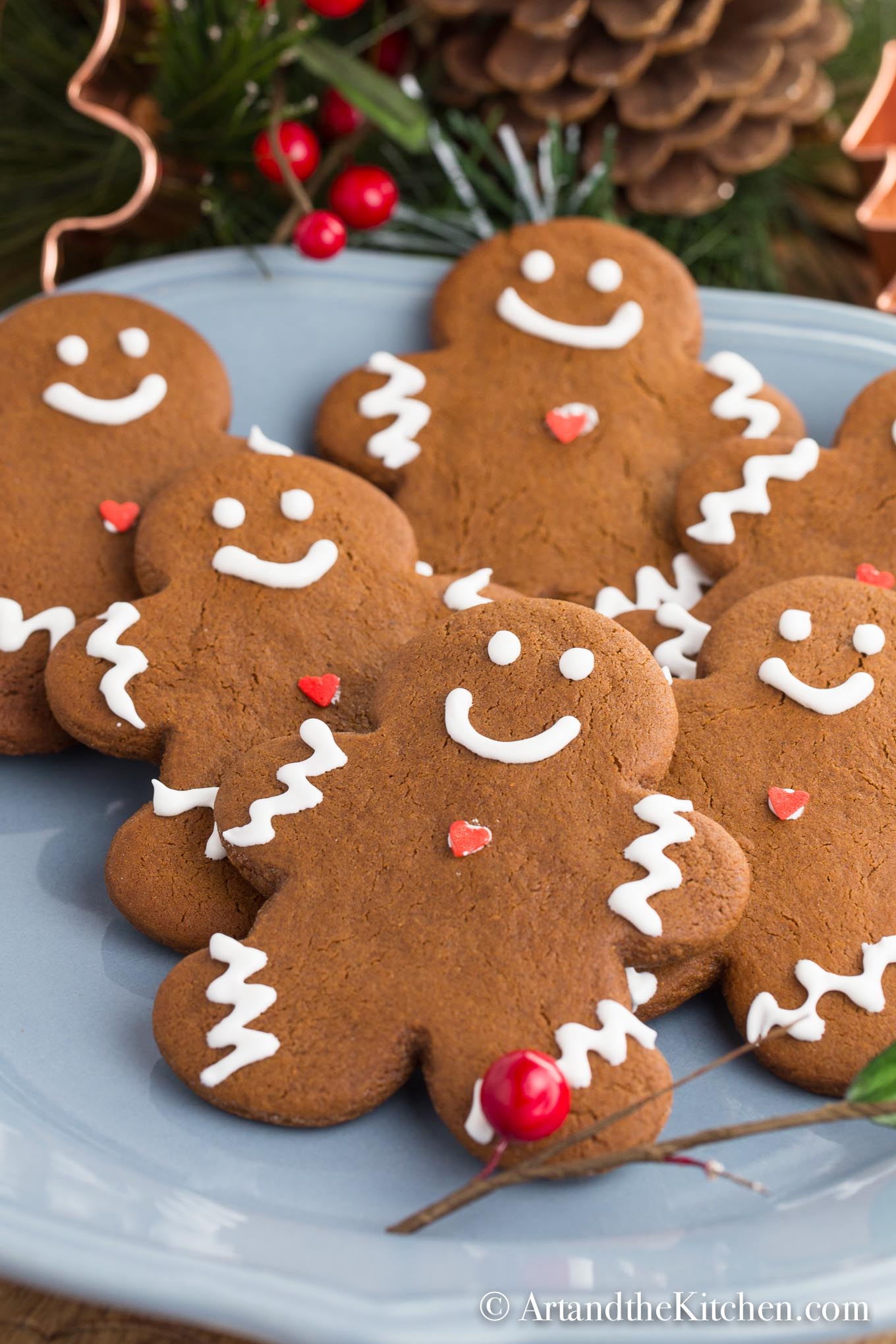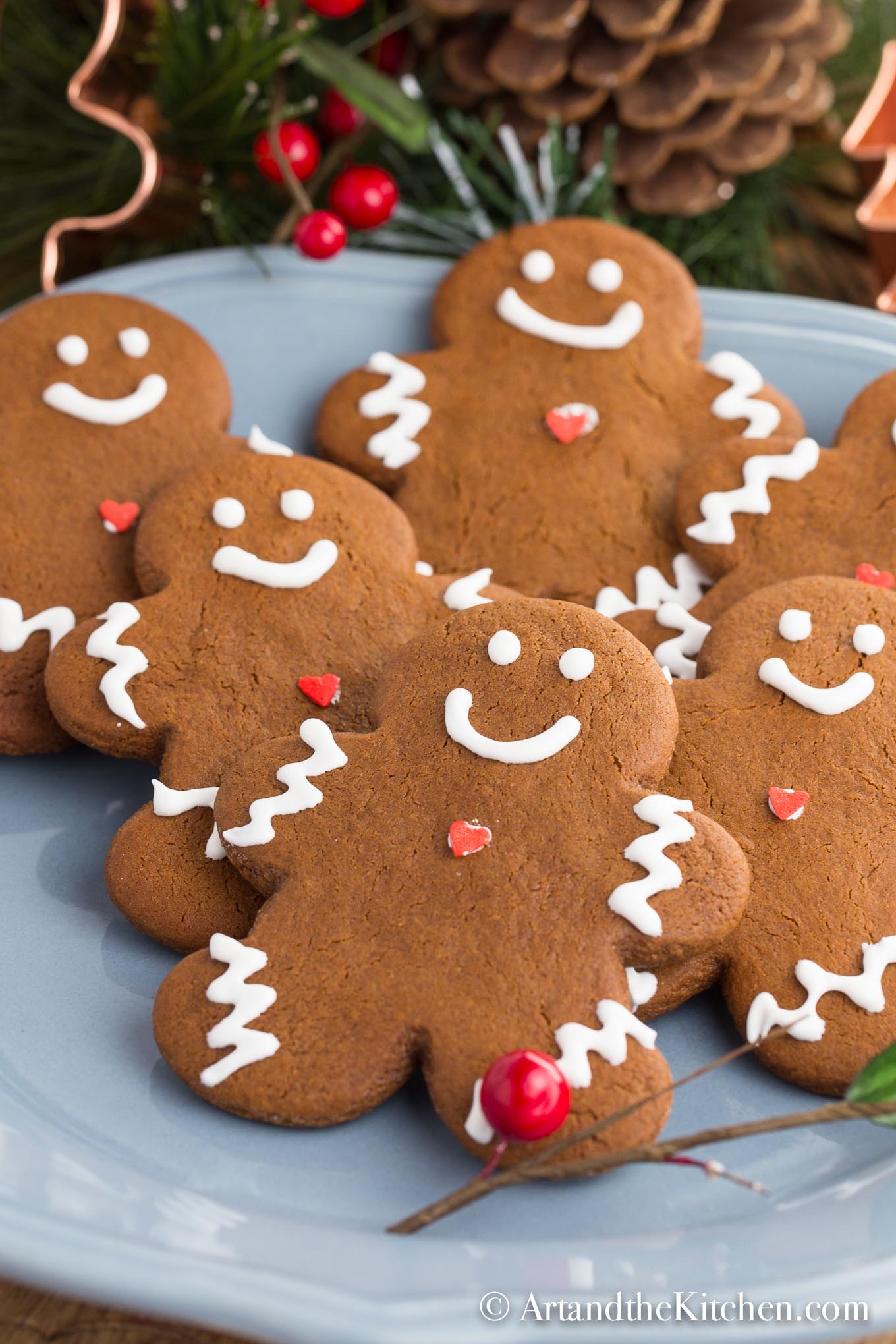 I use fancy molasses in my recipe, for a bolder flavour try cooking molasses.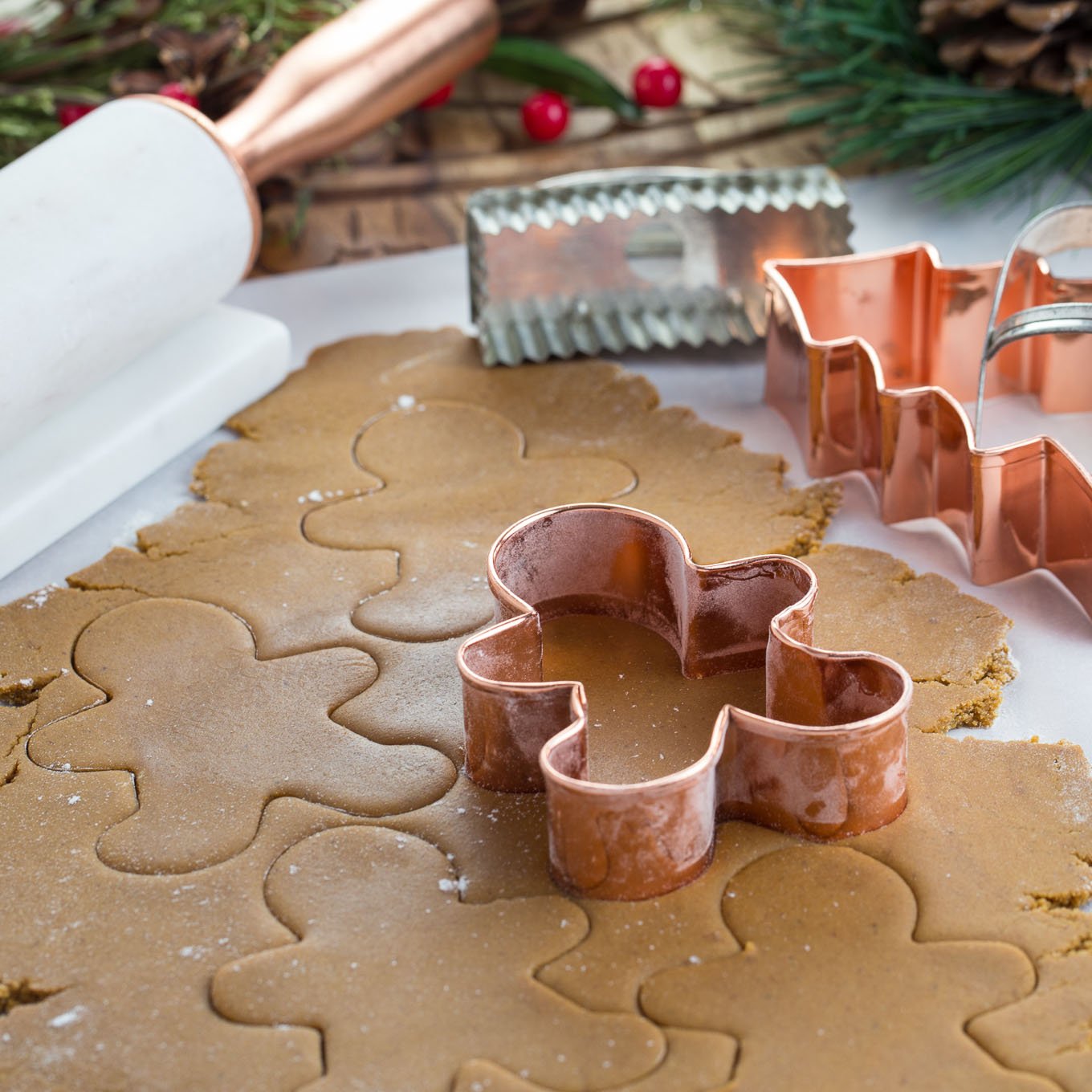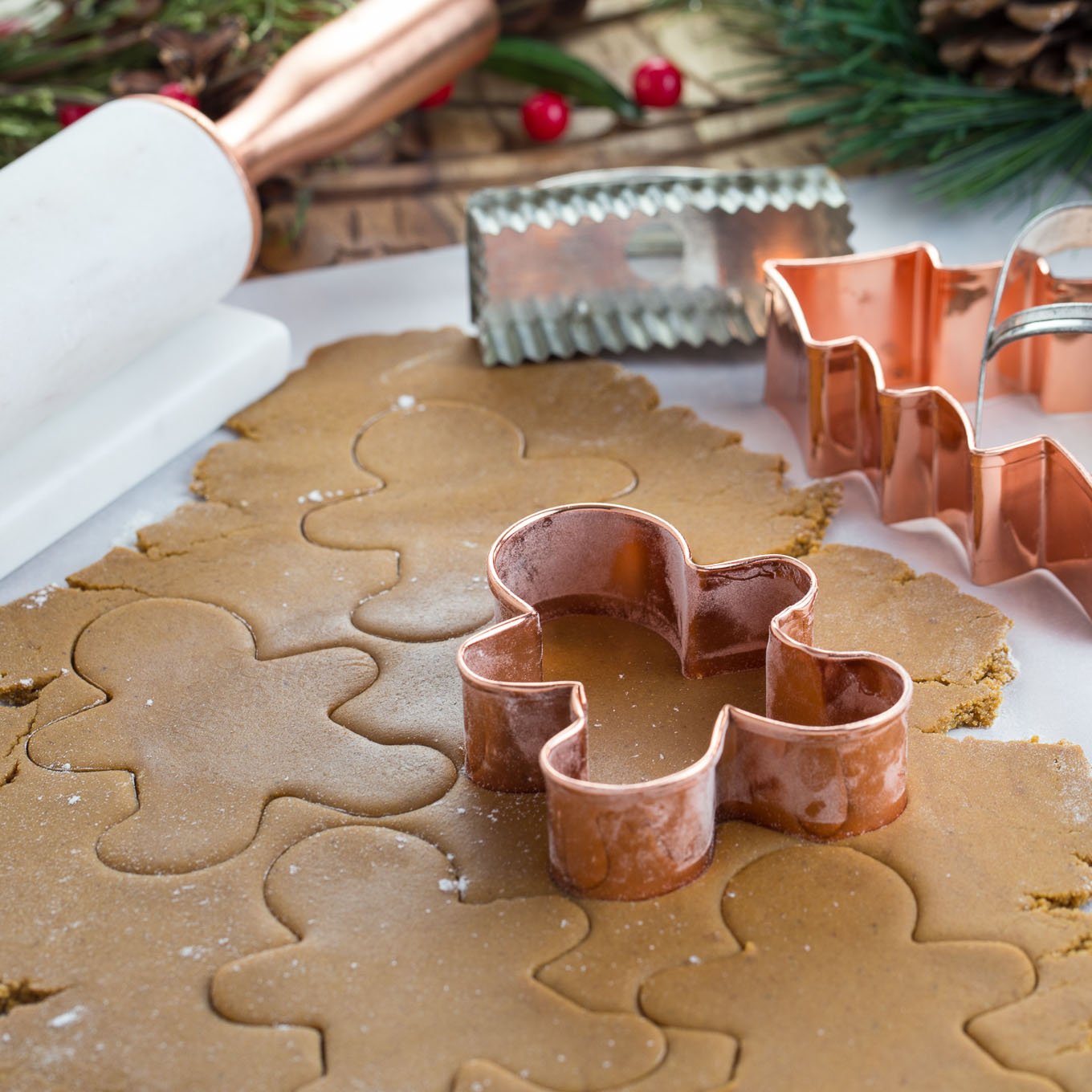 This Gingerbread Cookie recipe cuts perfect shapes and bakes maintaining great edges. The key is to place cutout cookies in freezer for 5-10 minutes before baking.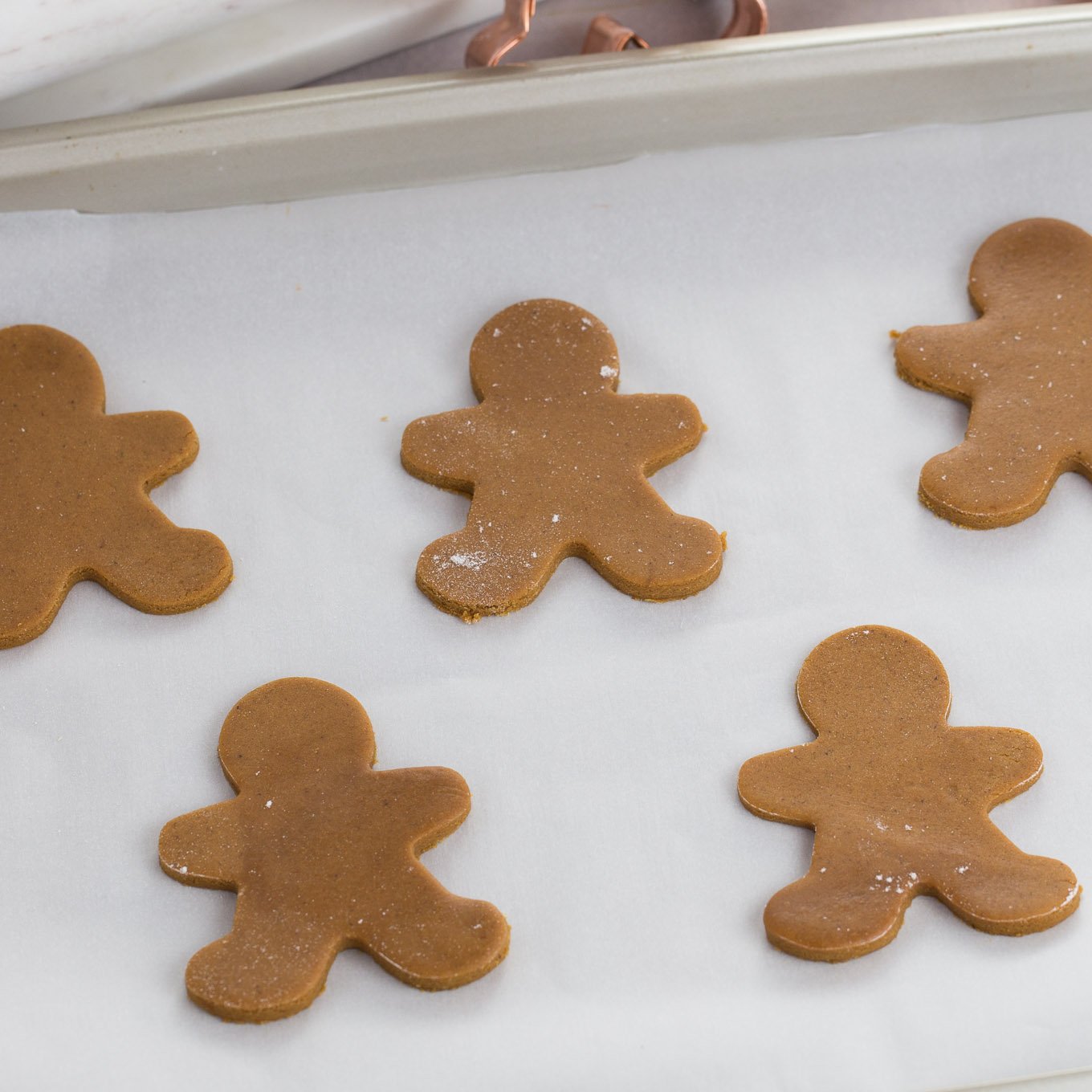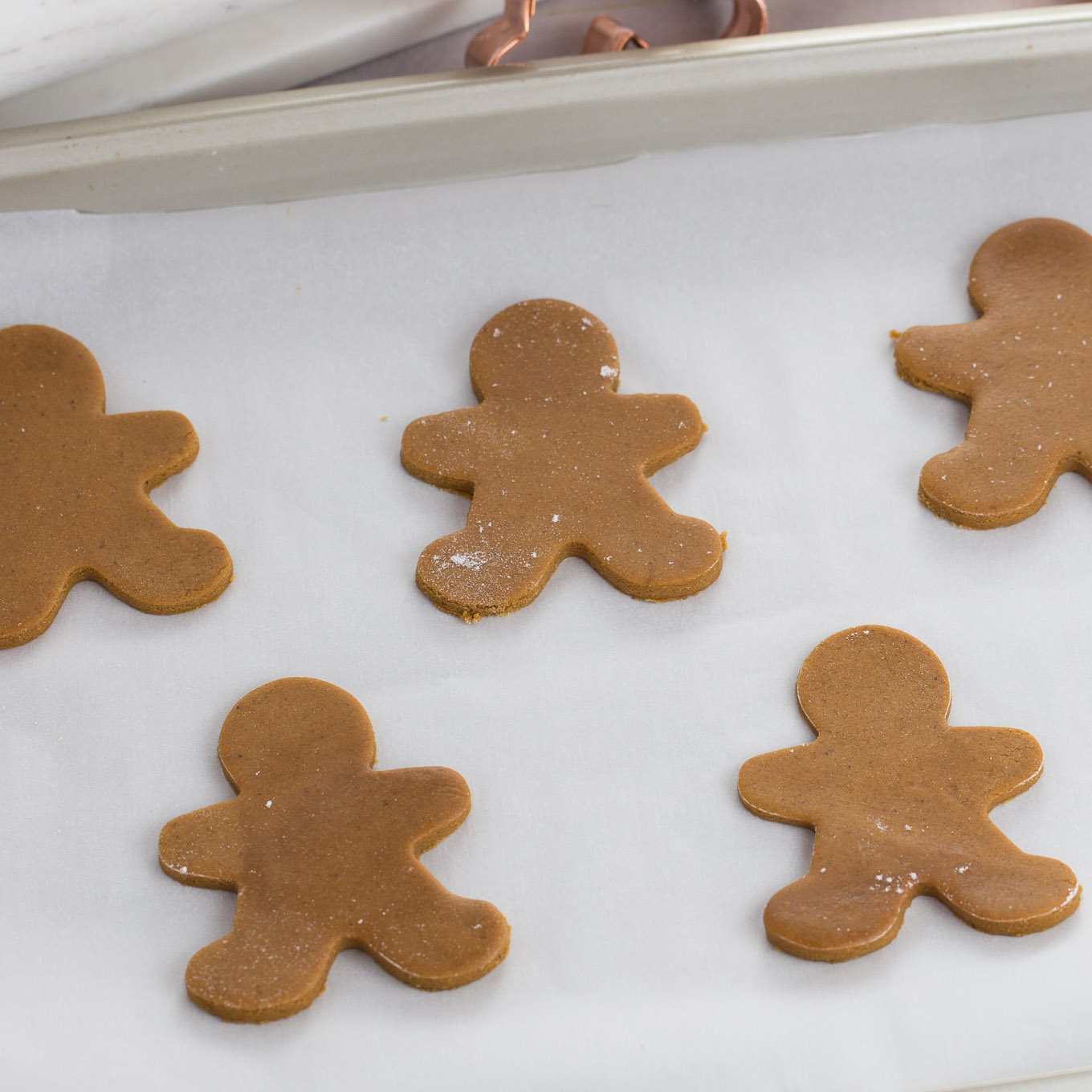 Gingerbread Cookies
Ingredients
31/2 cups all-purpose flour
2 tsp. ground ginger
1 tsp. baking soda
11/2 tsp. ground cinnamon
½ tsp. ground cloves
¼ tsp. table salt
4 oz. (1/2 cup) unsalted butter, softened
¾ cup sugar
1 large egg
¾ cup molasses (fancy molasses)
2 tsp grated orange zest (optional)
Instructions
In a medium bowl, whisk the flour, ginger, baking soda, cinnamon, cloves, and salt.
Using a standing mixer fitted with the paddle attachment, beat the butter and sugar until light and fluffy.
Add the egg, mixing until combined, then add molasses and orange zest. Beat on medium speed until smooth, stopping to scrape the bowl as necessary.
On low speed, slowly add in the dry ingredients, mixing just until the flour is incorporated.
Place dough onto a lightly floured parchment paper and flatten to a 1-inch thickness. Cover with plastic wrap and refrigerate 3 hours or overnight.
Preheat oven to 350°F. Line baking sheets with parchment.
Roll out dough on a floured surface, about ¼" (6mm) thickness.
Cut gingerbread into desired shapes and place on cookie sheets.
Place cutout cookies in freezer for 5-10 minutes.
Bake 10-12 minutes. Remove from oven and place on a wire rack to cool.
Decorate as desired. Store in airtight container. Freeze up to 3 months.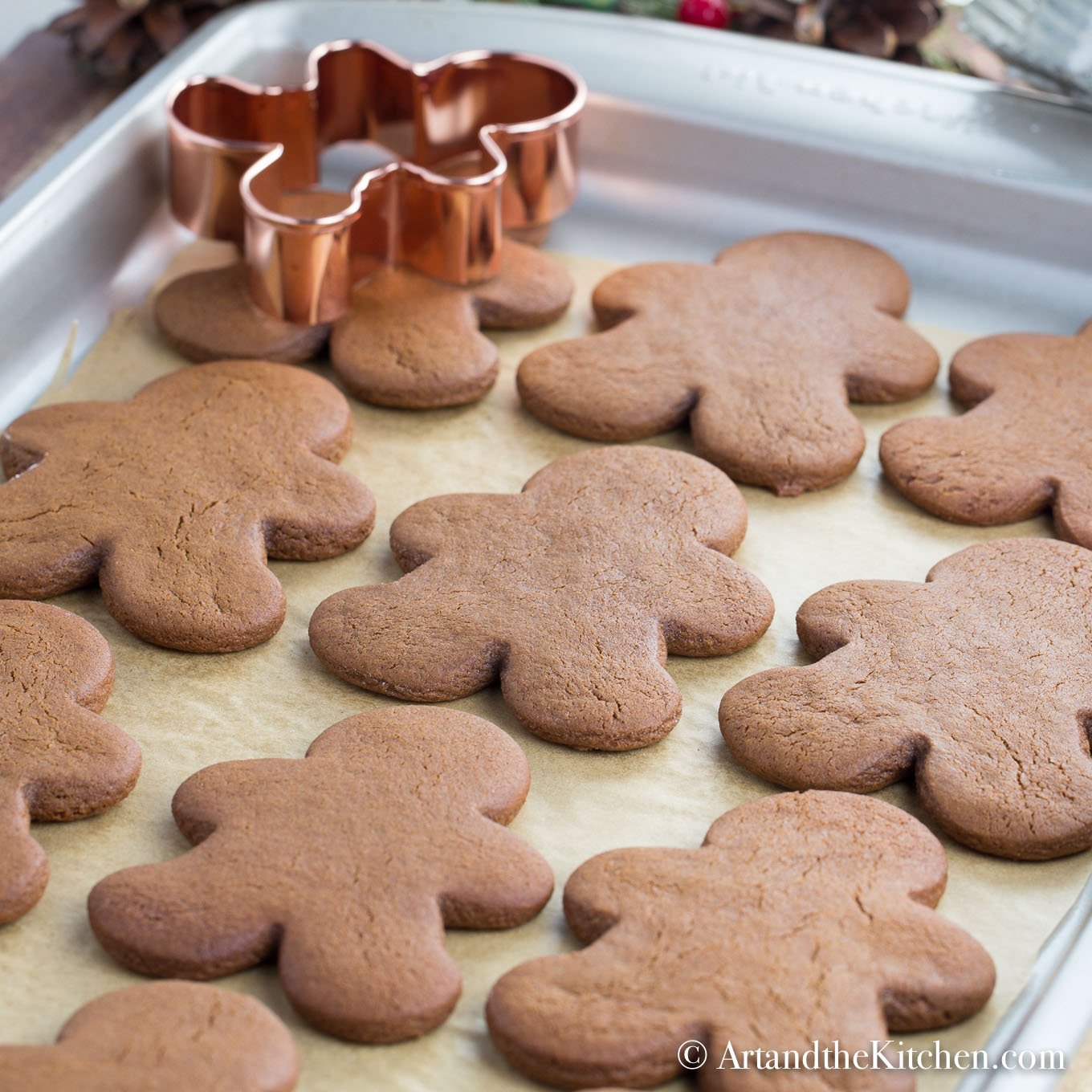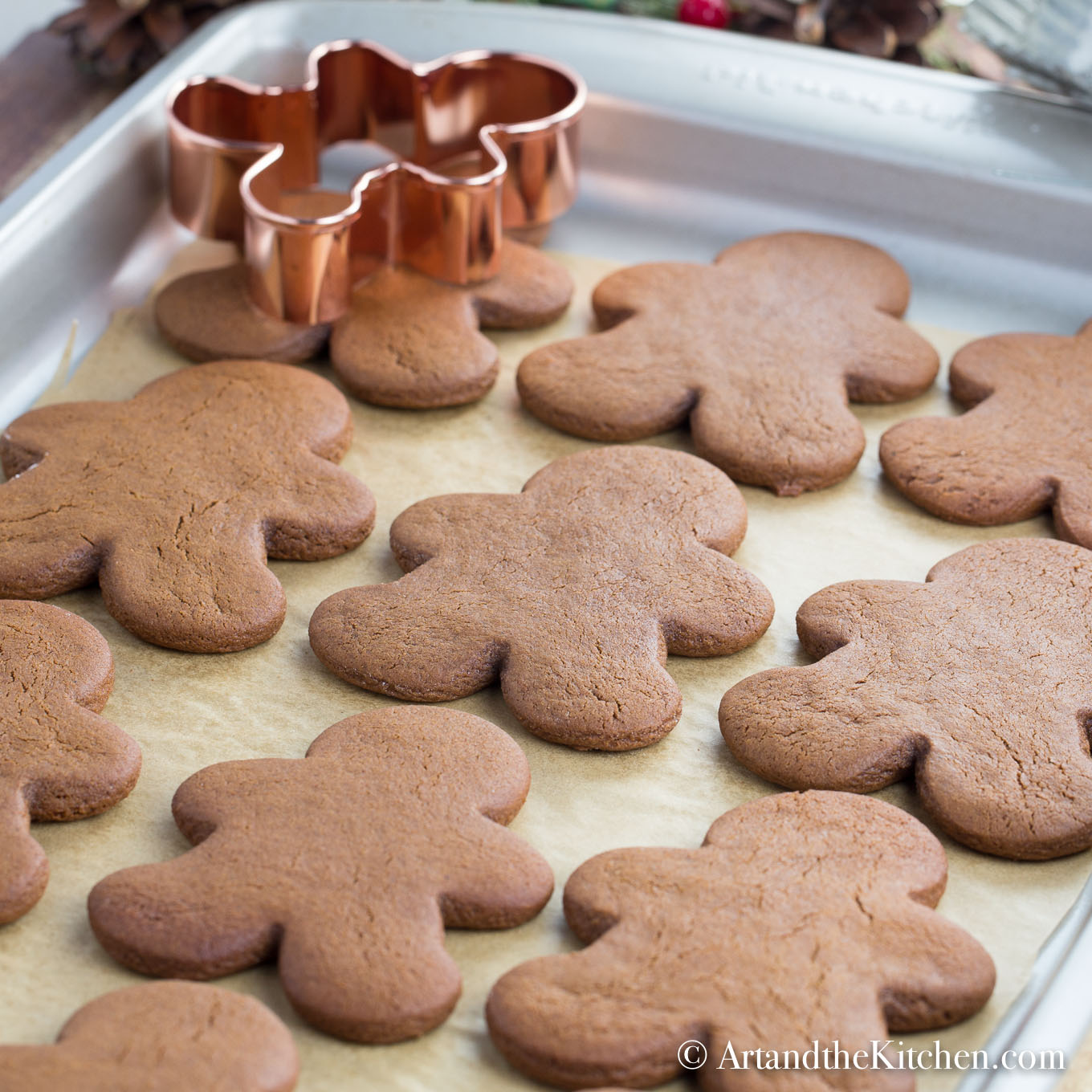 One of my favourite things to do during the Holiday Season is decorating cookies with family and friends. Kids love decorating Christmas cookies. It doesn't matter how they are decorated, they still taste great! I usually decorate my cookies with Royal Icing. Check out my easy to follow instructions for decorating cookies with Royal Icing here.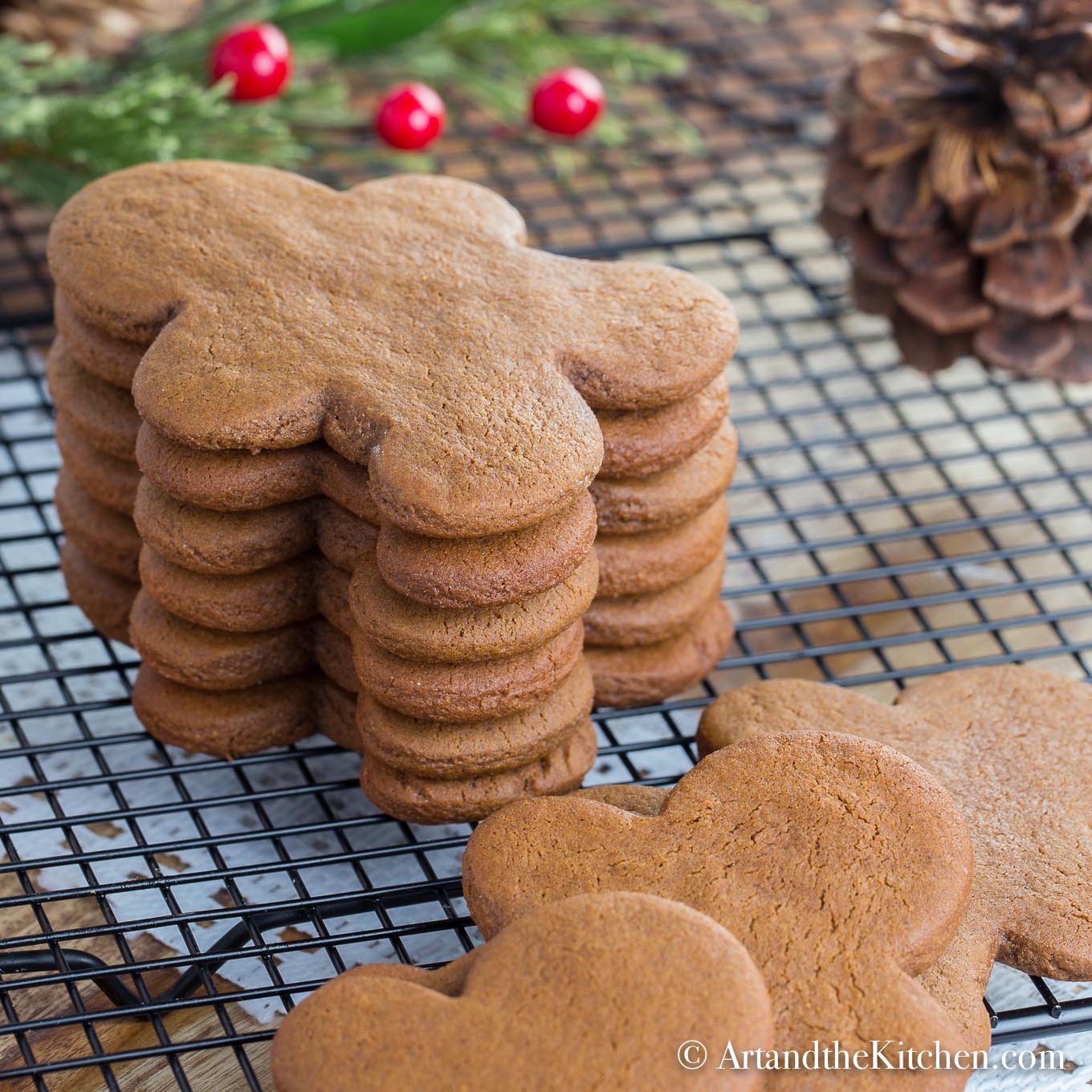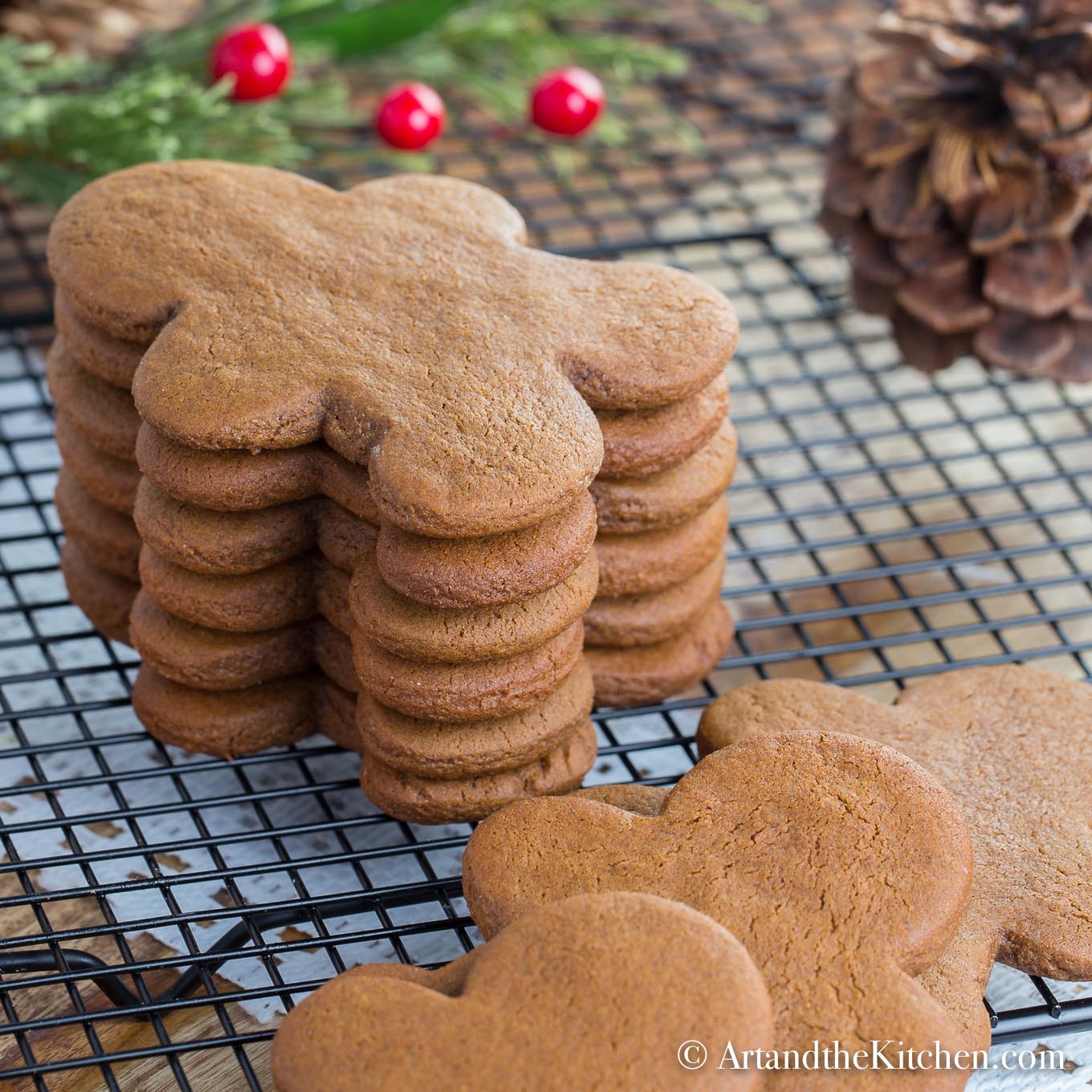 For more great cutout cookie recipes try my Candy Cane Sugar Cookies and Best Ever Sugar Cookies recipes!