White Chocolate Pudding cookies start with good quality white chocolate and white chocolate pudding mix. This is an exceptional recipe for making cookies that are crisp on the outside and soft on the inside.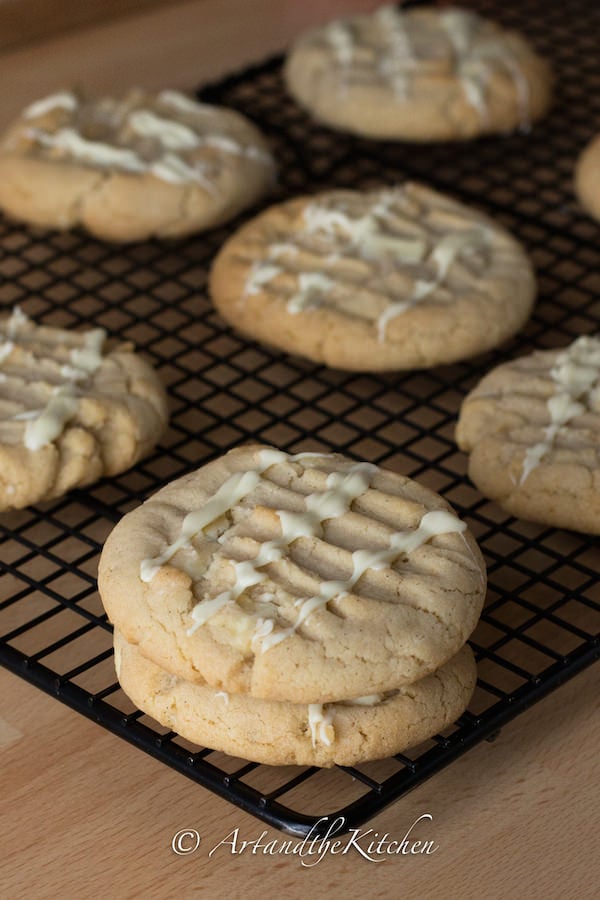 These cookies bake nicely without flattening down as most chocolate chip cookies usually do. The white chocolate instant pudding mix adds great flavour and texture to these cookies. It is important that you use only the instant pudding mix.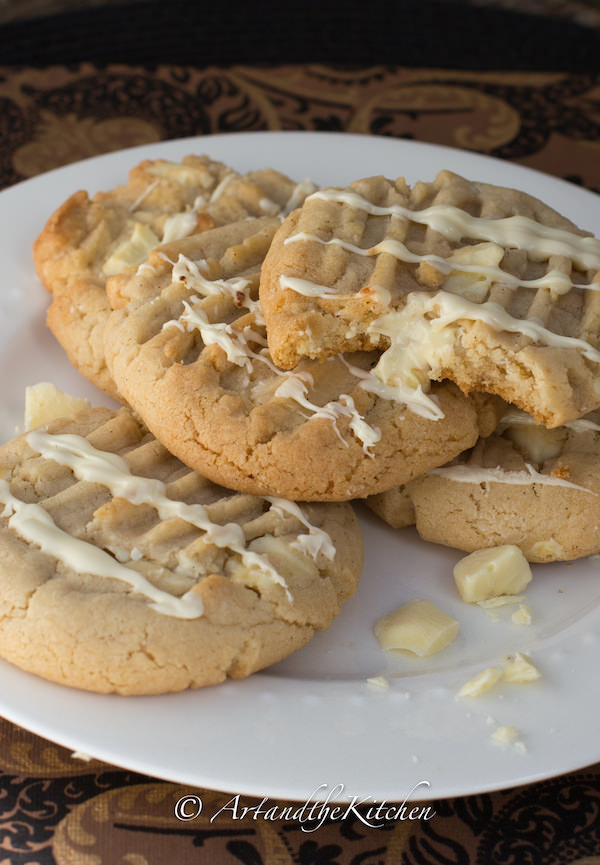 I used fine quality white chocolate that I chopped into chunks,  chips will work as well, but definitely won't have the taste of fine quality chocolate. I also like to use vanilla beans in my cookie recipes for superior vanilla taste! Save the left-over pod, add some sugar to it to make a delicious Vanilla Sugar in other recipes.
White Chocolate Pudding Cookies
Ingredients
¾ cup soft butter
¾ cup brown sugar
¼ cup granulated sugar
1 vanilla bean (split and seeds scraped out)
1 egg
2 cups all purpose flour
1 teaspoon baking soda
1 package white chocolate instant pudding mix
¼ teaspoon salt
1 cup fine quality white chocolate chunks
Instructions
Preheat oven to 350 degrees.
With electric mixer, beat butter until fluffy.
Add both sugars and beat until well combined.
Add vanilla beans seeds and beat until well combined.
Add egg, beat until well combined, making sure to scrap sides as needed.
In separate bowl stir together flour, baking soda, pudding mix and salt.
Add flour mixture to butter mixture and mix on low until combined. (dough may look a bit crumbly, but comes together nicely when rolled into a ball)
Stir in white chocolate chunks.
Line cookie sheet with parchment paper.
Using cookie scoop, make 18 large or about 24 smaller cookies.
Roll into ball to press cookie dough together, then flatten slightly with fork.
Place in freezer for 15 minutes.
Bake at 350 degrees for about 11-12 minutes or until slightly browned.
If desired decorate by drizzling melted chocolate on top.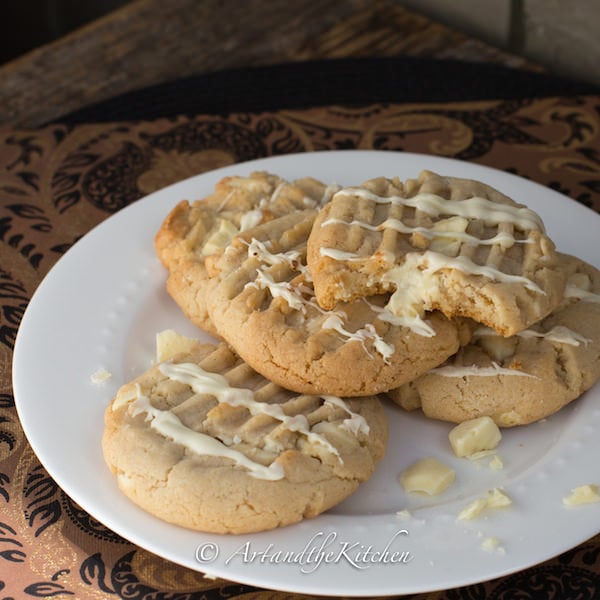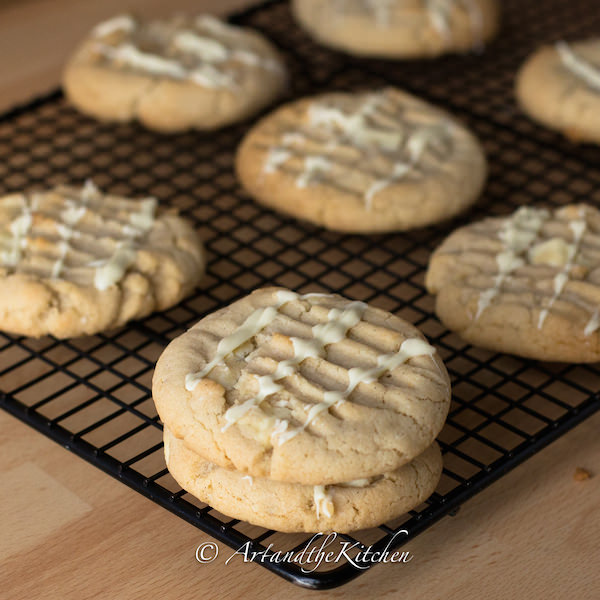 More great cookie recipes:
Chia & Hemp Seed Oatmeal Cookies
Best Ever Sugar Cookies
Mom's Whipped Shortbread Cookies
Ginger Molasses Coconut Cookies
Bailey's Irish Cream Macarons
Decorative Springerle Cookies