Here's some easy to follow instructions on How to make perfect Strawberries and Cream Oatmeal just like my Grandma made!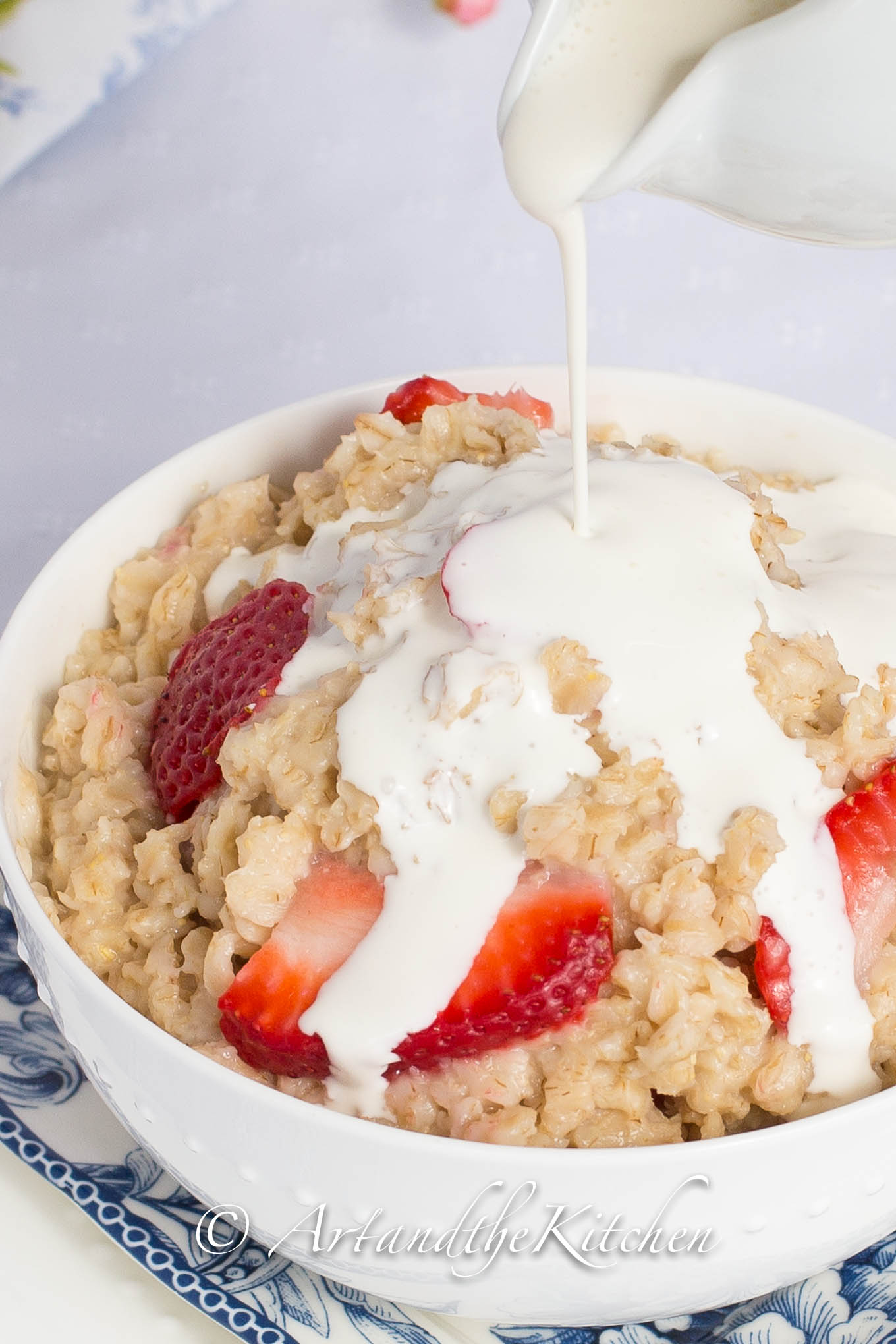 Is there anything more comforting than a warm bowl of oatmeal for breakfast? My Gramma made the absolute best oatmeal and I have never been able to replicate the flavour of hers. Maybe it was that she slow cooked it over a wood burning stove, or the fact that the cream came fresh from the cream separator. I may never quite get my Gramma's perfect oatmeal but this is pretty close, how to make perfect strawberries and cream oatmeal.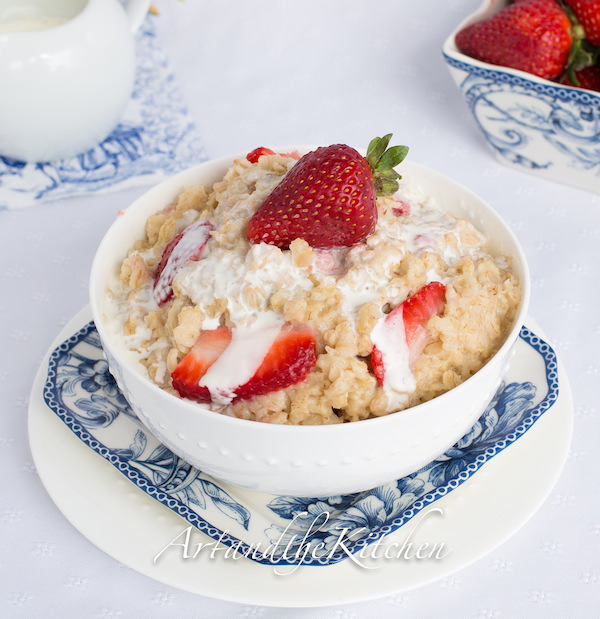 As the oatmeal was cooking we got shooed out to the garden to get fresh raspberries or strawberries, whatever was ripe at the time. My Gramma never thought about organic foods, nutrition values, calorie counts – she just cooked great food.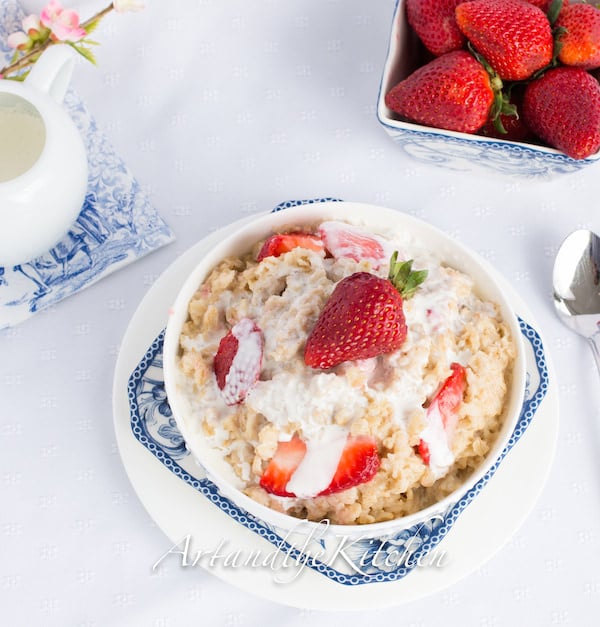 Oatmeal is still my favourite breakfast meal. I always use Large Flake Oatmeal that takes about 15 minutes to cook. I like the texture and flavour far better than the quick cook or instant. Strawberries are in season so today it was Strawberries and Cream Oatmeal.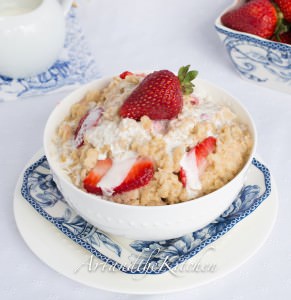 How to make perfect Strawberries and Cream Oatmeal
The perfect combination of creamy oatmeal and strawberries.
Print
Rate
Ingredients
2

cups

large flaked oatmeal

4

cups

water

1/4

tsp

salt

1

cup

fresh sliced strawberries

1/2

cup

fresh cream

4-8

tbsp

brown sugar
Instructions
In large pot bring 4 cups water to boil, add salt.

Slowly add oatmeal, stirring continually.

Reduce heat to low, cover and cook for 10-15 minutes or until all the water has evaporated.

Remove from heat, stir in strawberries, cover and leave sit for 1-2 minutes.

Serve with brown sugar and fresh cream.
Notes
* for ultra creamy oatmeal, use 2 cups of water and 2 cups of milk.
* alternatives for brown sugar - maple syrup, honey or sugarless Stevia