This recipe for Potatoes with Creamy Dill Sauce is the best dill sauce I've ever made.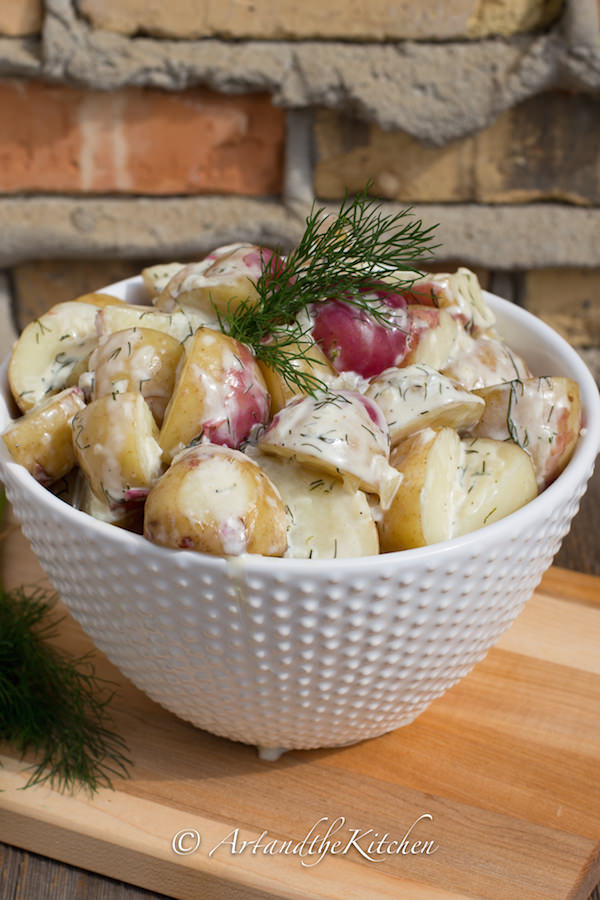 You can't beat the flavour of garden fresh new potatoes with their crisp texture and slightly sweet taste. No peeling required with their wafer thin skins that add great taste and colour to any potato dish. My sister-in-law Patti is a fantastic cook and this recipe is an adaptation of her creamy dill potatoes. Fresh dill is a must for this recipe, you can't quite get the same flavour with dried dill.
 My secret ingredient is a pinch of nutmeg, which adds a delicate depth of flavour to the dill sauce. I usually serve the dill sauce in side dish so everyone can add their own preferable amount. I like my potatoes drenched in dill sauce and my husband just likes a light coating – really? how can you just have a little bit of my amazing tasting dill sauce??