This Pumpkin Bread Pudding is my All Time favourite bread pudding recipe. Perfect for Thanksgiving dessert!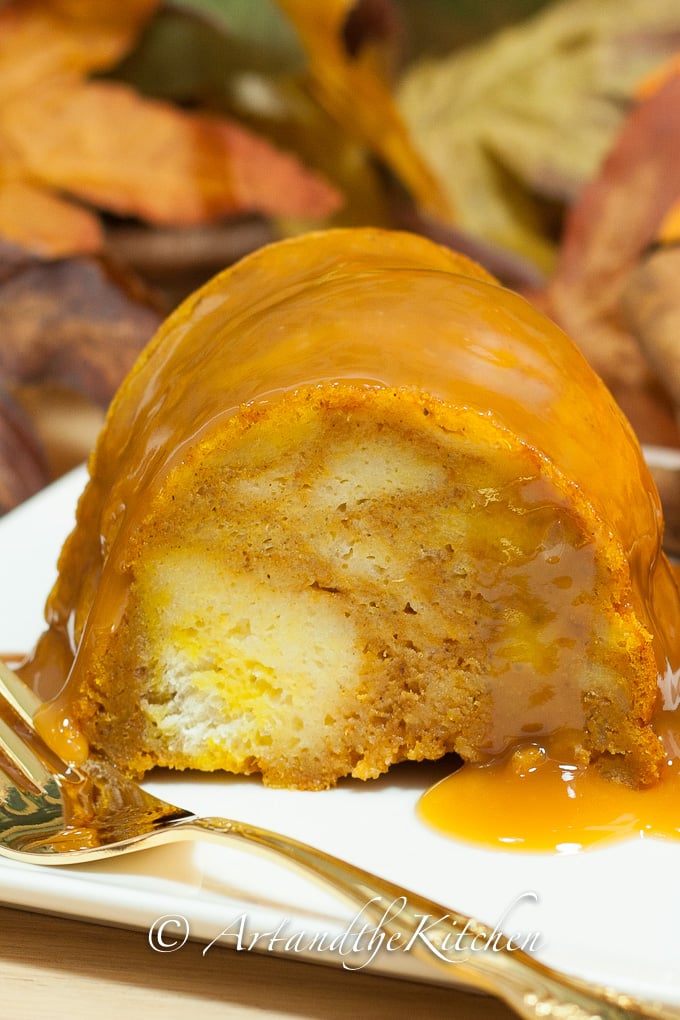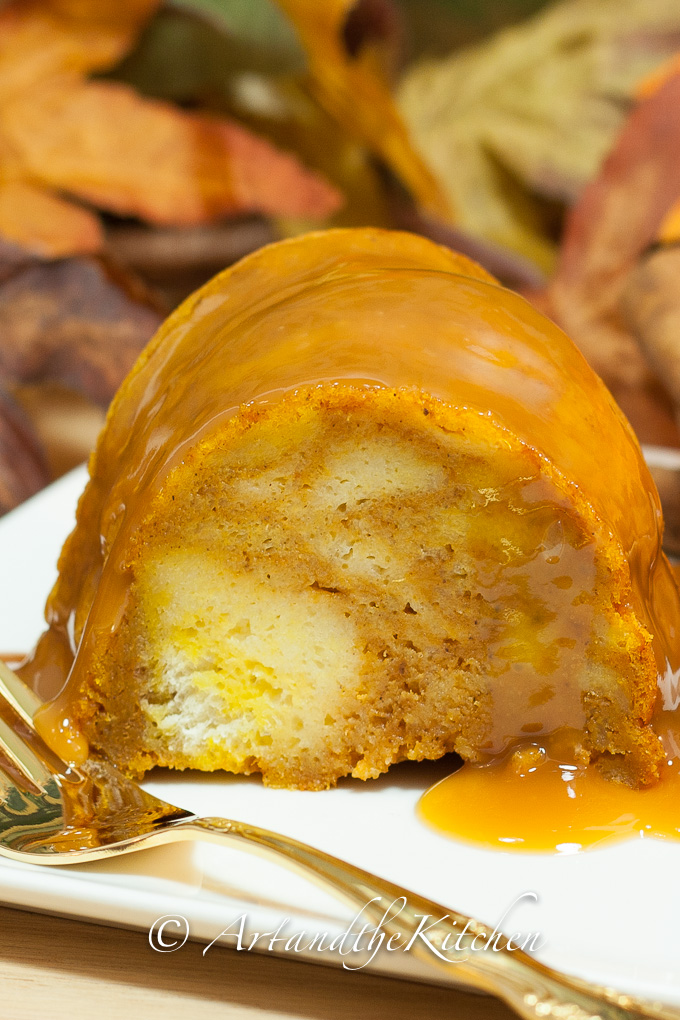 I just returned from an amazing trip to Memphis; famous for its music and food on the legendary Beale Street. No trip to Memphis is complete without enjoying some great tasting barbecue while listening to an awesome Blues Band. One of our favourite spots was
B.B. King's Blues Club
for their barbecued ribs, deep fried pickles, and bread pudding. I love trying vacation inspired dishes when I get home so I whipped up this incredible Pumpkin Bread Pudding.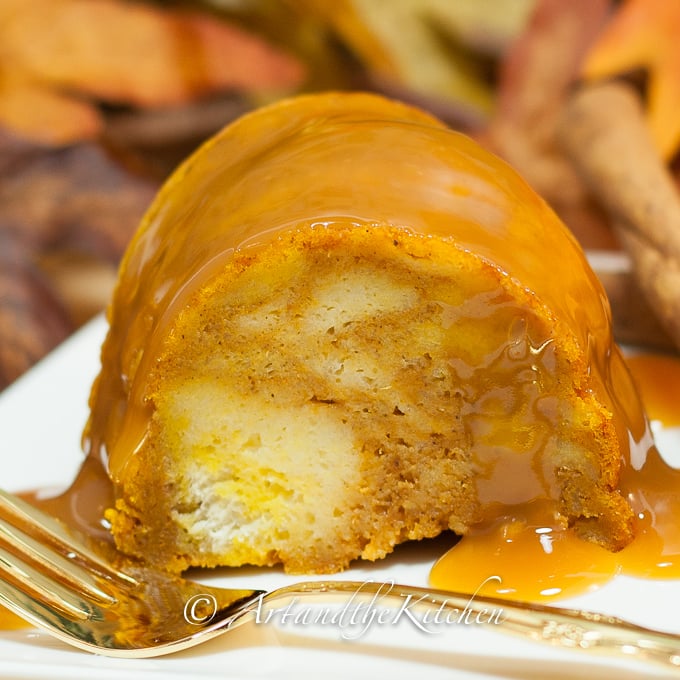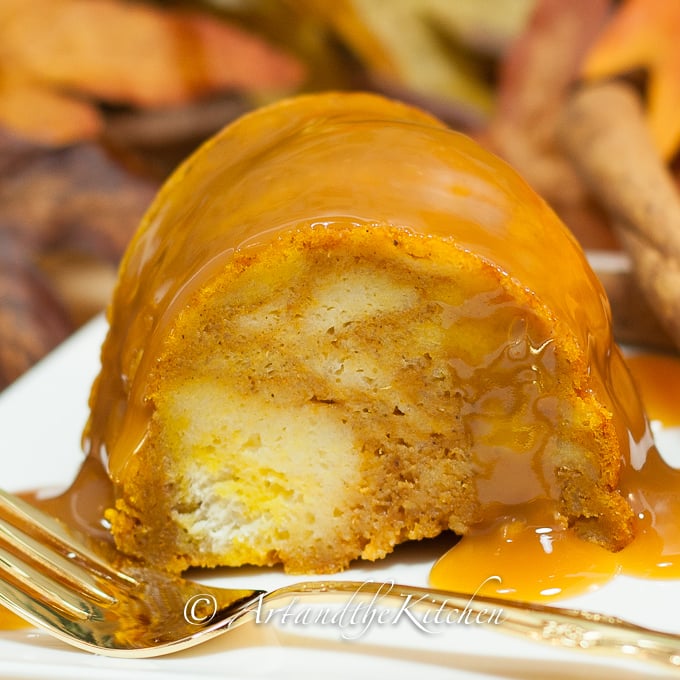 Another adventure we had was taking a drive down the Old Blues Highway to Clarksdale where we ate some of the best crispy catfish I've ever tasted at Morgan Freeman's Ground Zero Blues Club. This place is full of character with people's signatures covering every inch of the interior walls. Definitely worth the drive!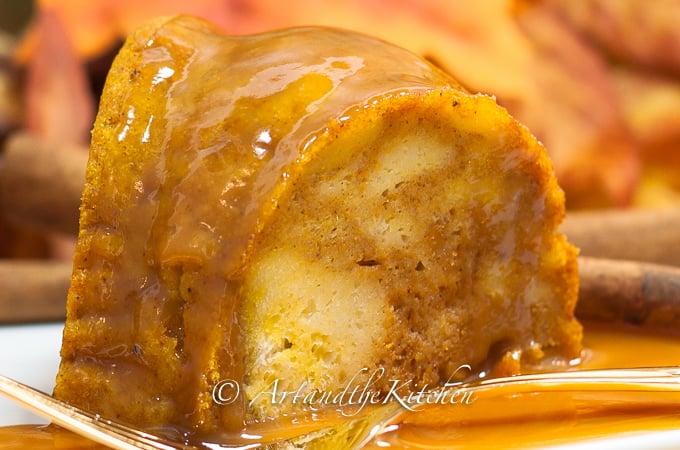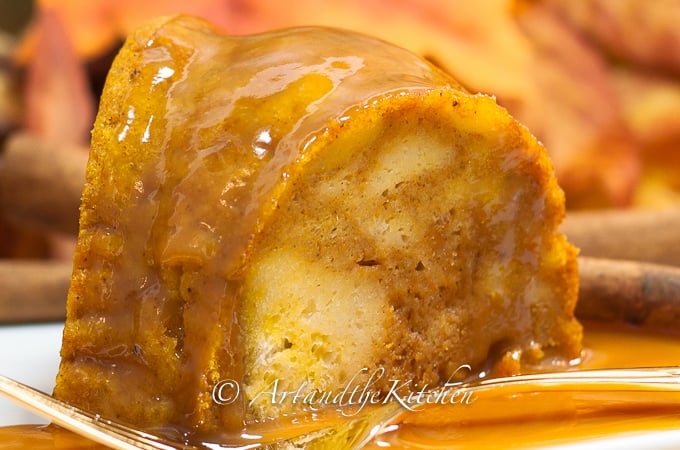 Pumpkin Bread Pudding
Ingredients
8 oz French bread, cut into small pieces, about 5-6 cups
2 cups half and half cream
3 large eggs
⅔ cup granulated sugar
⅔ cup brown sugar
1 can (15 ounces) pumpkin puree
3 tbsp melted butter
1 tsp ground cinnamon
½ tsp ground nutmeg
½ tsp ground ginger
1 tsp vanilla
Brown Sugar Sauce
11/4 cups packed brown sugar
½ cup butter
½ cup cream (35%)
Instructions
Butter a bundt pan. Heat oven to 350 degrees.
In a bowl toss the bread with the half and half cream; set aside.
In another bowl, combine eggs, sugars, pumpkin, melted butter, spices and vanilla, blend well.
Pour pumpkin mixture over soaked bread and stir to blend.
Pour mixture into prepared baking dish.
Bake 45-60 minutes.
Serve with Brown Sugar Sauce, whipped cream, or vanilla ice cream.
Brown Sugar Sauce Directions
Melt butter and brown sugar over medium heat stirring constantly.
Bring to slow boil and cook for about 5 minutes.
Remove from heat and whisk cream into sugar mix a bit at a time.
Serve warm over Bread Pudding.
Notes
recipe courtesy of Diana Rattray of Southern Food