Easy to make delicious treat of great quality white chocolate, candy canes and popcorn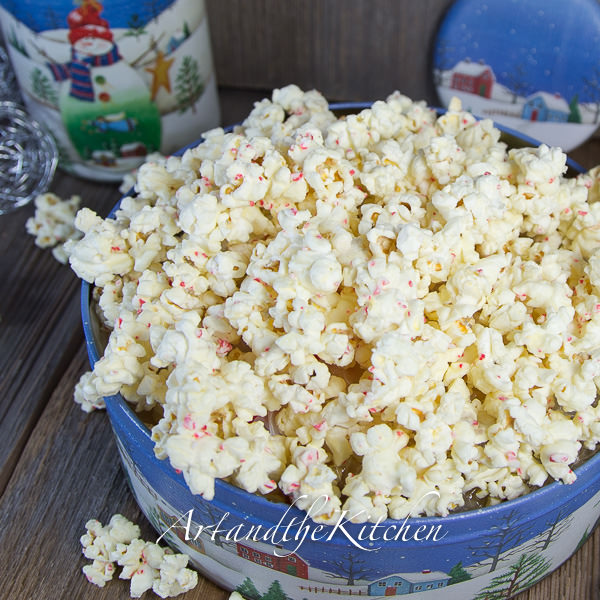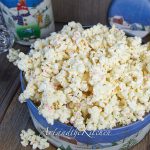 White Chocolate Candy Cane Popcorn is so quick and easy to make! So addictive you will want to double the recipe.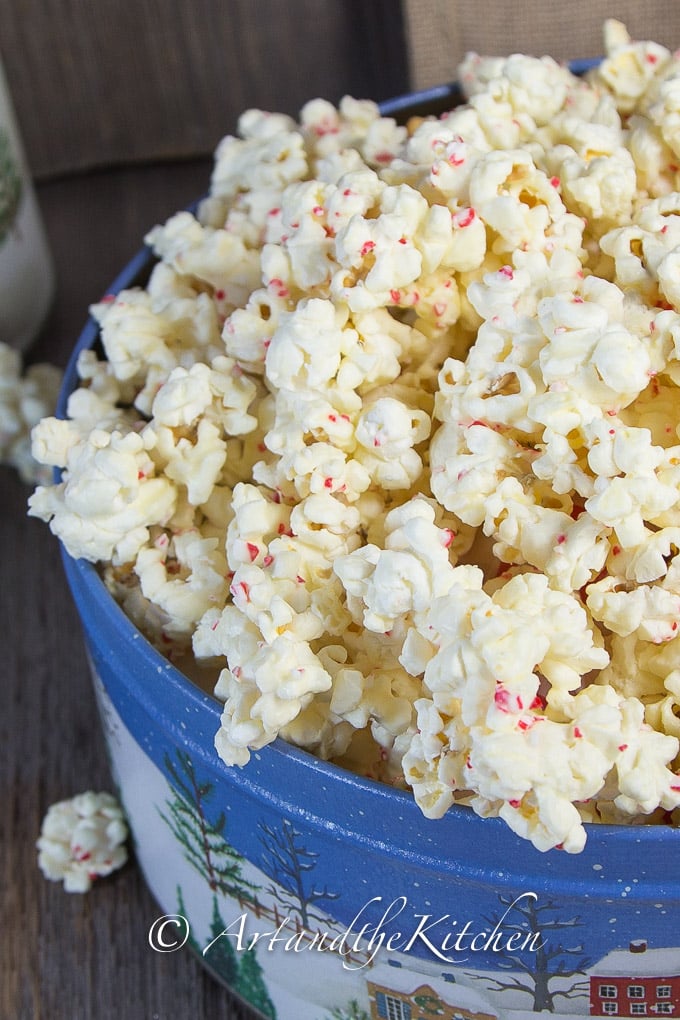 Only 3 ingredients for the best popcorn you have ever made! Use best quality chocolate for superior flavour, not those white wafer melts.
The better the quality of chocolate you use the better tasting it will be. White Chocolate Candy Cane Popcorn makes a great gift. I buy decorative tins or bags and give as a hostess, neighbour or office gifts.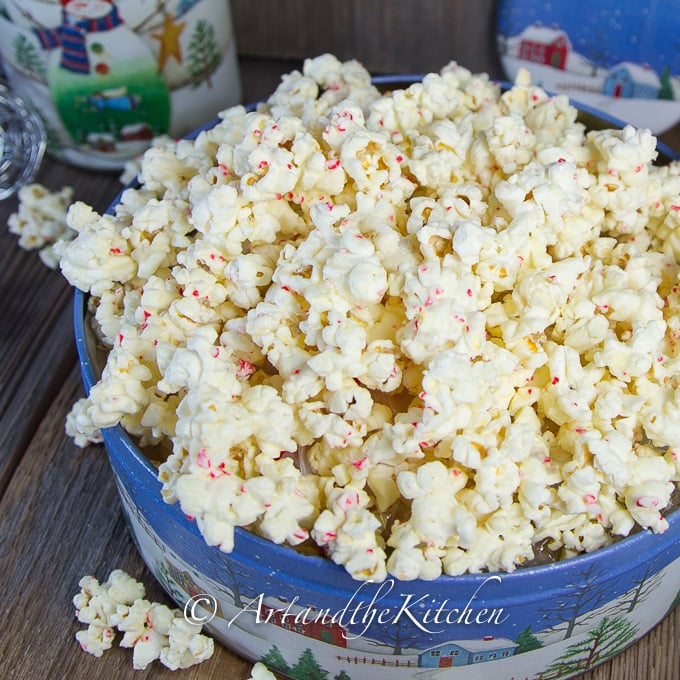 The key to making this popcorn is to use fine quality white chocolate. I have seen similar recipes using candy wafers and almond bark, but my preference is great quality chocolate. I also pop my popcorn in an air popper. I find microwave bagged popcorn too oily and salty. For the candy cane coating I crushed the candy in a blender, pulsing, being careful to get crushed cane and not dust. You don't want large bits that when you have a bite full of popcorn it breaks a tooth!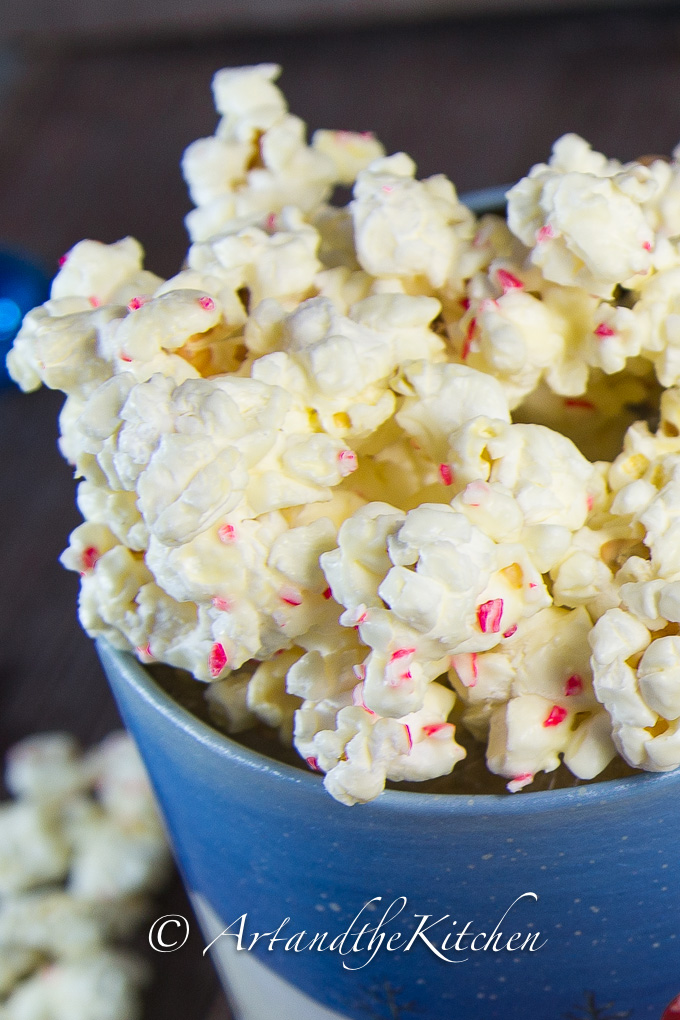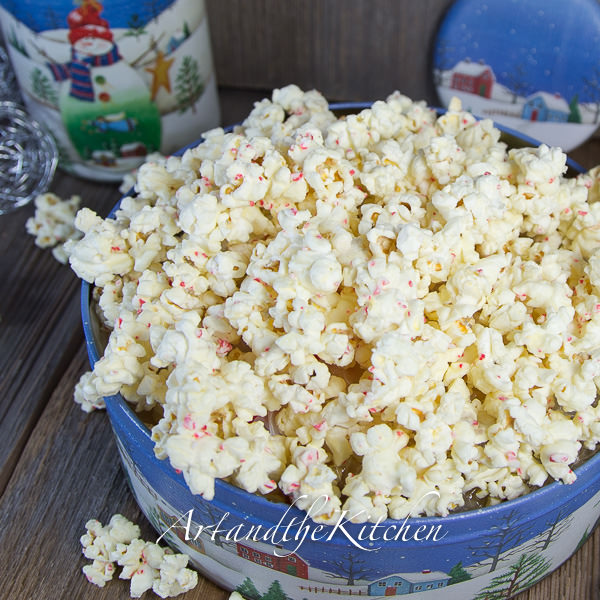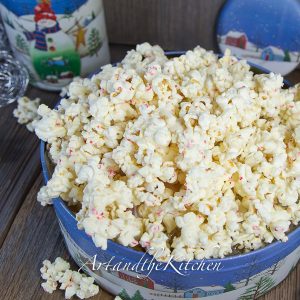 White Chocolate Candy Cane Popcorn
Easy to make delicious treat of great quality white chocolate, candy canes and popcorn
Ingredients
8

cups

popcorn popped

4

oz

fine quality white chocolate

1/4-1/2

cup

crushed candy canes

adjust to your liking
Instructions
Melt chocolate over double boiler just until melted.

Put popcorn in large bowl leaving lots of room to stir. If doubling recipe you may want to do in batches.

Drizzle chocolate over popcorn while stirring. Coat popcorn evenly.

Sprinkle mixture with crushed candy canes. Stirring to coat evenly.

Spread popcorn out on cookie sheet lined with waxed paper or parchment paper.

Allow chocolate to set before packaging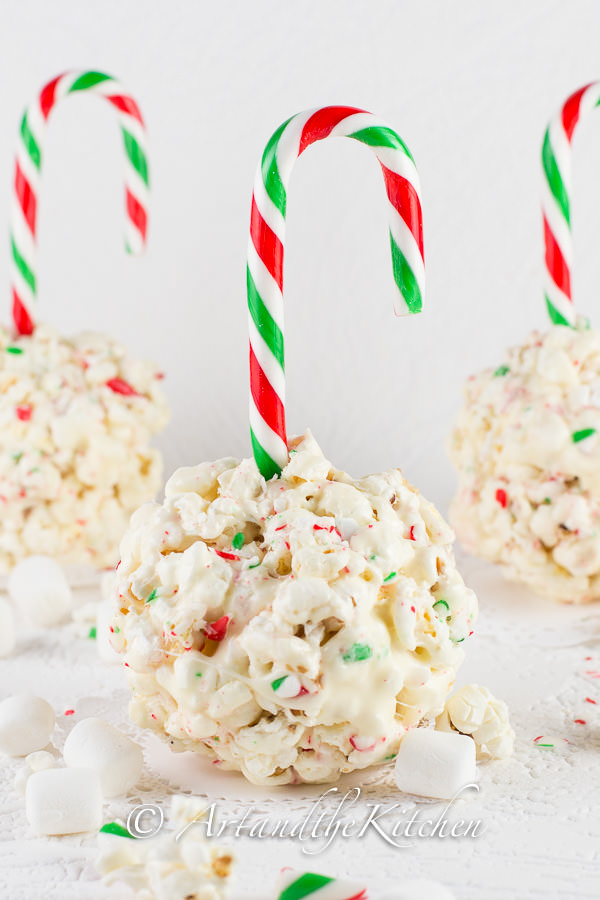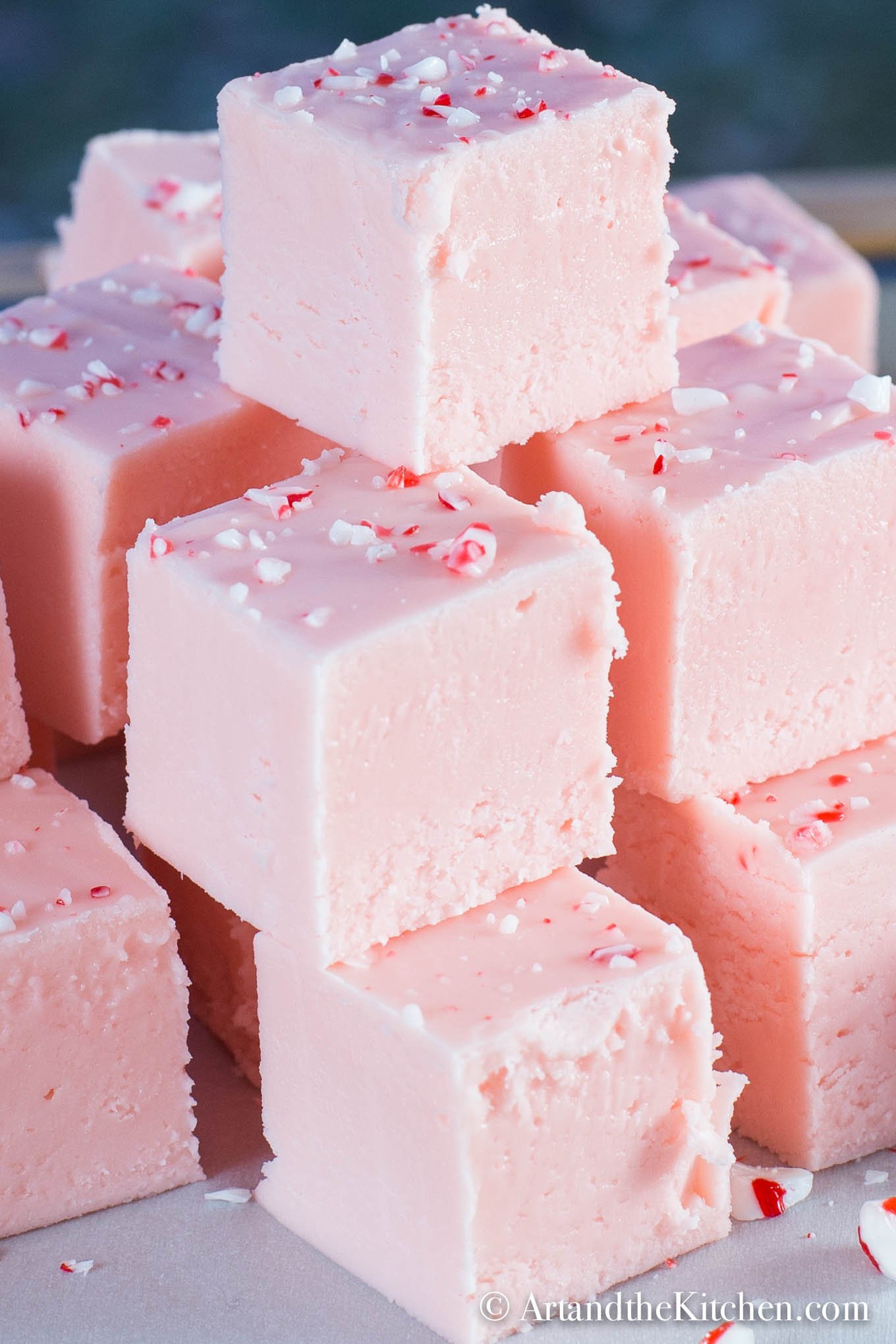 Great image for pinterest

SaveSave
SaveSave