This recipe for Cake Pops Made from Scratch starts with an amazing chocolate cake recipe, homemade frosting and gourmet white chocolate!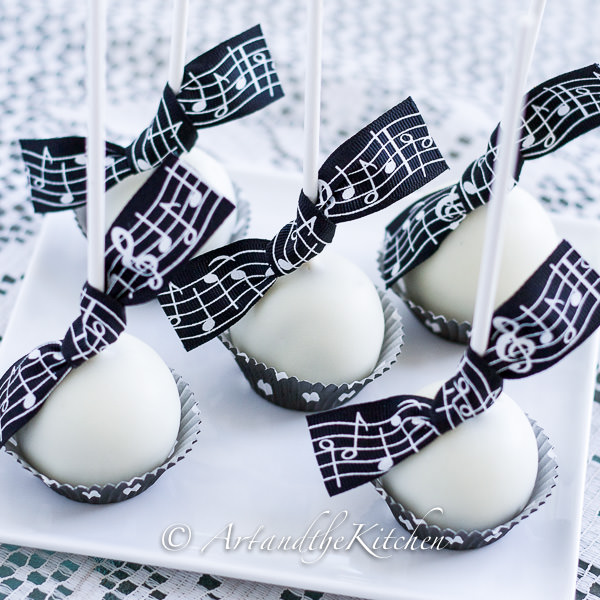 There are many cake pop recipes that use boxed cake mixes and icing like this easy one I made
Confetti Cake Pops,
but you can beat the sensational flavour of starting with a made from scratch chocolate cake. Add homemade buttercream frosting and top quality white chocolate make these cake pops the ultimate gourmet treat!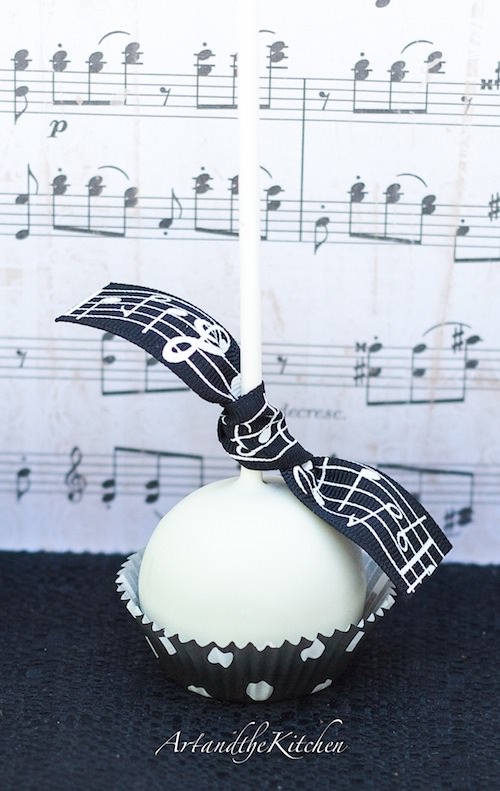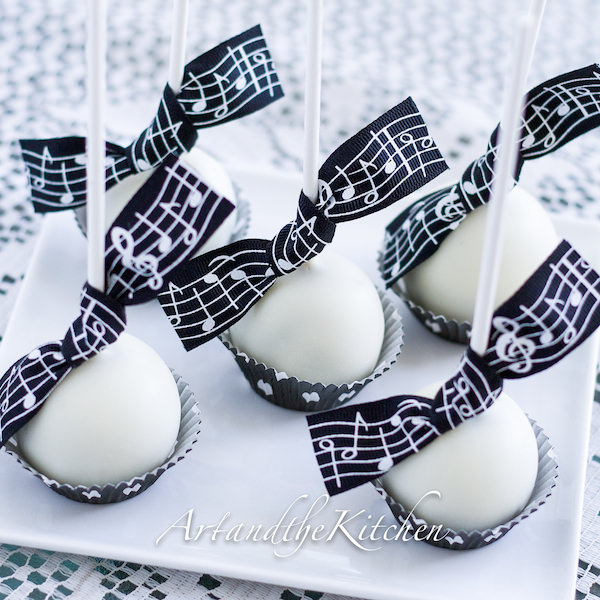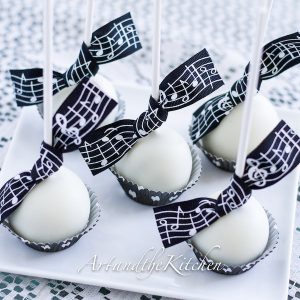 Cake Pops Made from Scratch
This recipe for Cake Pops Made from Scratch starts with an amazing chocolate cake recipe, homemade frosting and gourmet white chocolate!
Ingredients
¾

cup

Hershey Cocoa

1

cup

boiling water

½ cup plus 2 tbsp

cup

butter

softened

2

cups

sugar

3

eggs

1

tsp

vanilla

1 ¾

cups

all purpose flour

1 ½

tsp

baking soda

¼

tsp

salt

¾

cup

milk

¼

cup

sour cream

2

cups

fine quality white chocolate

1

cup

buttercream frosting
Instructions
Heat oven to 350 degrees. Grease and flour 9 x 13 inch cake pan

Mix cocoa with boiling water in small bowl, stir until smooth. Set aside to cool.

Beat butter and sugar in large bowl until fluffy.

Add eggs, one at a time, beating well after each.

Stir in vanilla.

Gradually add cocoa mixture, beating well.

In separate bowl mix together flour, baking soda and salt.

Add flour mixture, alternately with milk and sour cream, into butter mix, until well blended.

Pour batter into prepared pan.

Bake 30-40 minutes or until wooden pick inserted in center comes out clean.

Cool. This recipe will make approximately 50 Cake Pops.

Steps for Constructing the Cake Pops

After cake is cooked and cooled completely, crumble into large bowl.

Add frosting a couple of heaping tablespoons at a time, mix thoroughly. You may not need all the frosting, consistency should be that of play dough. Too much frosting and the cake pops won't hold together.

Use a small cookie scoop (this ensures all balls are same size) to make round balls of the cake mix. You'll need to roll the mix between the palm of your hands to make a nice round shape. Place on wax paper covered cookie sheet. (Should make 45-50)

Melt about 2 cups White chocolate in double boiler.

Dip the tip of a lollipop stick into the melted chocolate, then insert into the cake balls. (Insert a little less than halfway.)

Refrigerate for 30-60 minutes to allow the cake pops to firm up and the chocolate on the stick to harden.

Once firm, carefully insert the cake ball into the white chocolate by holding the lollipop stick and rotating until covered. Once covered remove and softly tap and rotate until the excess chocolate falls off. Don't tap too hard or the cake ball will fall off.

Place in a styrofoam block to dry or on wax paper if putting into mini cupcake papers.
I made these Cake Pops for a friend who was having a party to celebrate after their children's music recital. They were a huge hit!