I have enjoyed making Stained Glass Cookies for years now, they are so easy to make and look beautiful. Enjoy my video and photos to help you learn How to Make Stained Glass Cookies.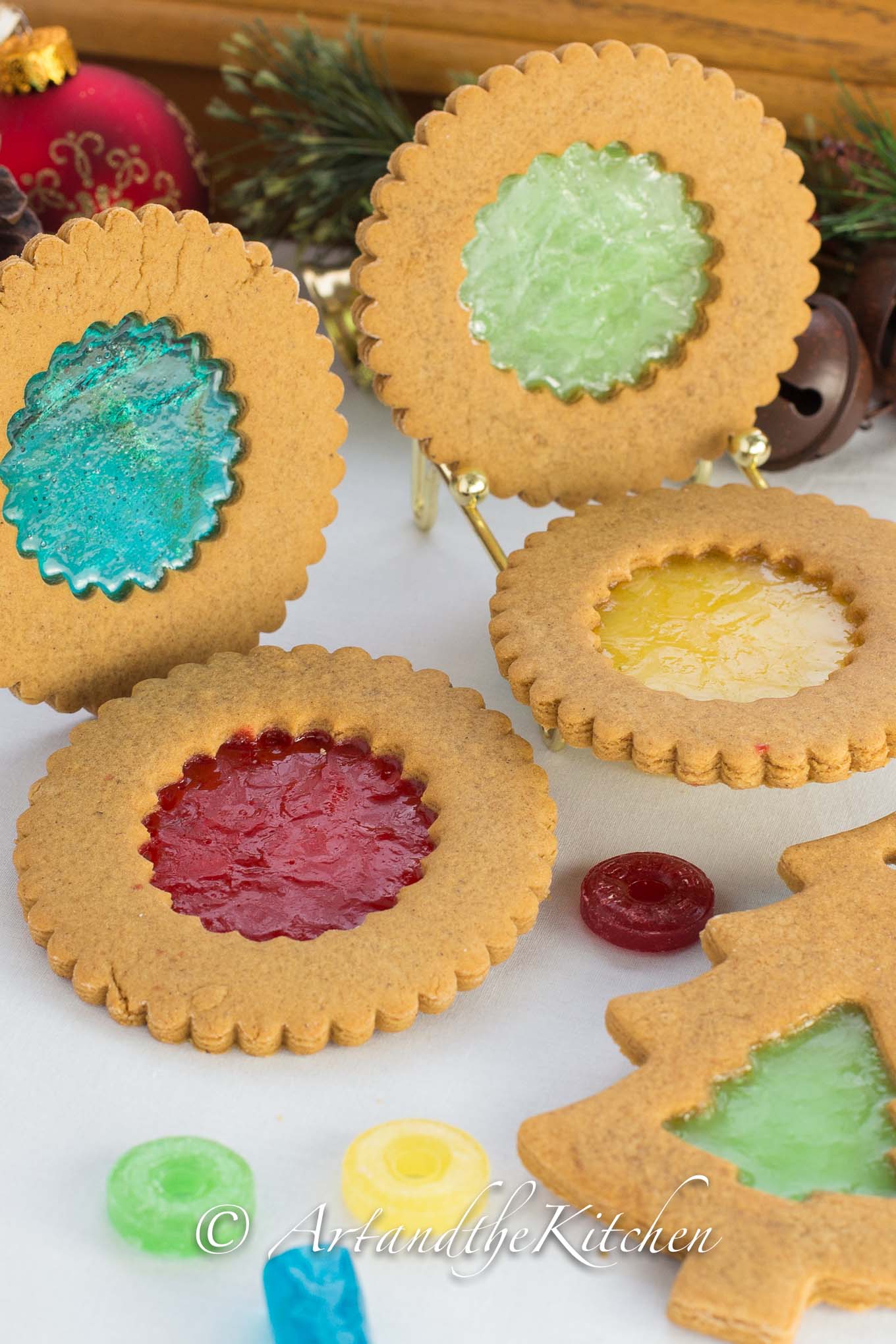 I used  some favourite Gingerbread Cookie Dough for these cookies, but any sugar cookie dough will work. I have a few great sugar cookie recipe that you will love.  Candy Cane Sugar Cookies and my Best Ever Sugar Cookies  which include two yummy flavours Pumpkin Spice and Cardamom Orange Sugar Cookies.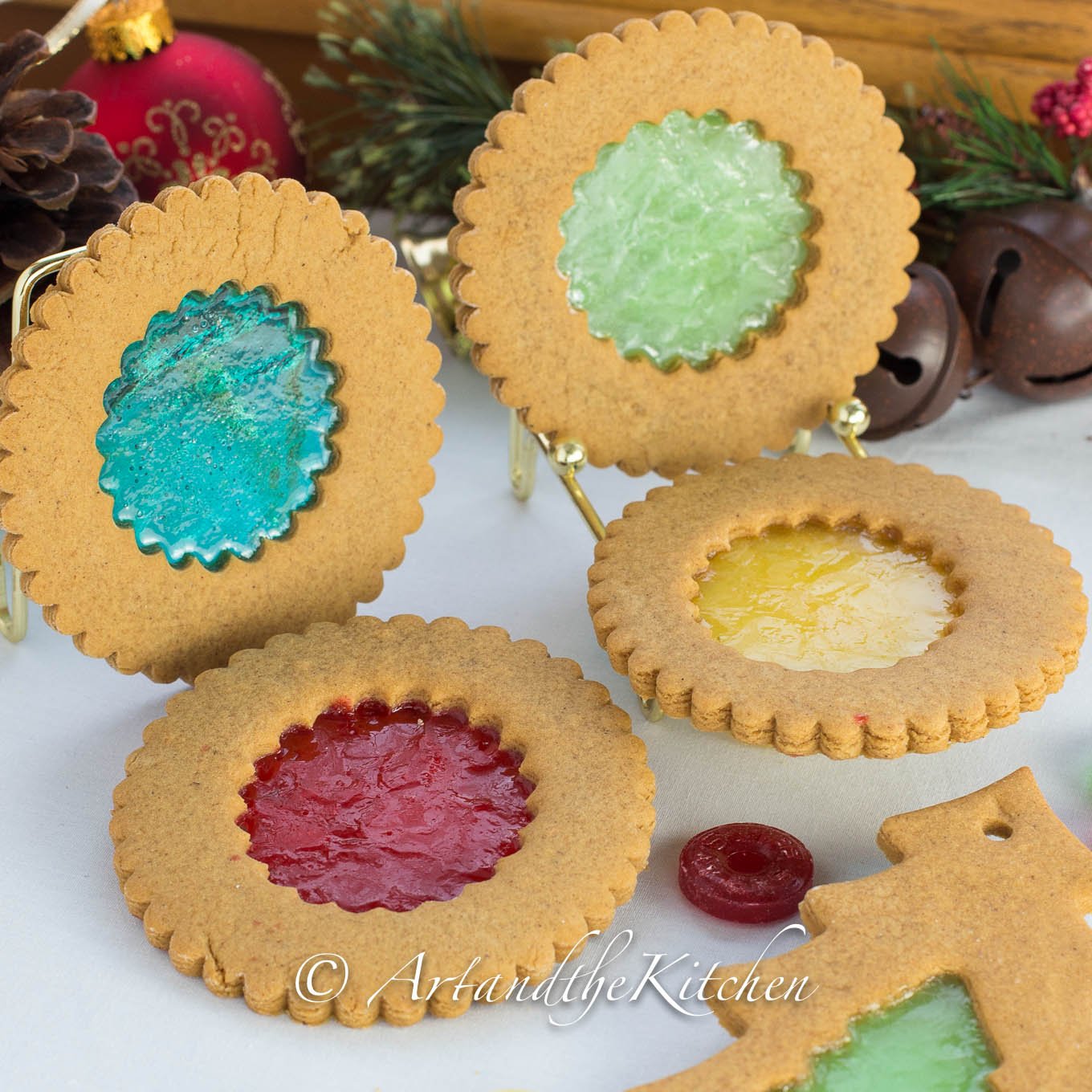 I put together my 1st short video on How to Make Stained Glass Cookies. Hope you enjoy it. I have also included step by step photos after.
How to Make Stained Glass Cookies
Use any hard colourful candy you like. I usually used Lifesavers or Jolly Ranchers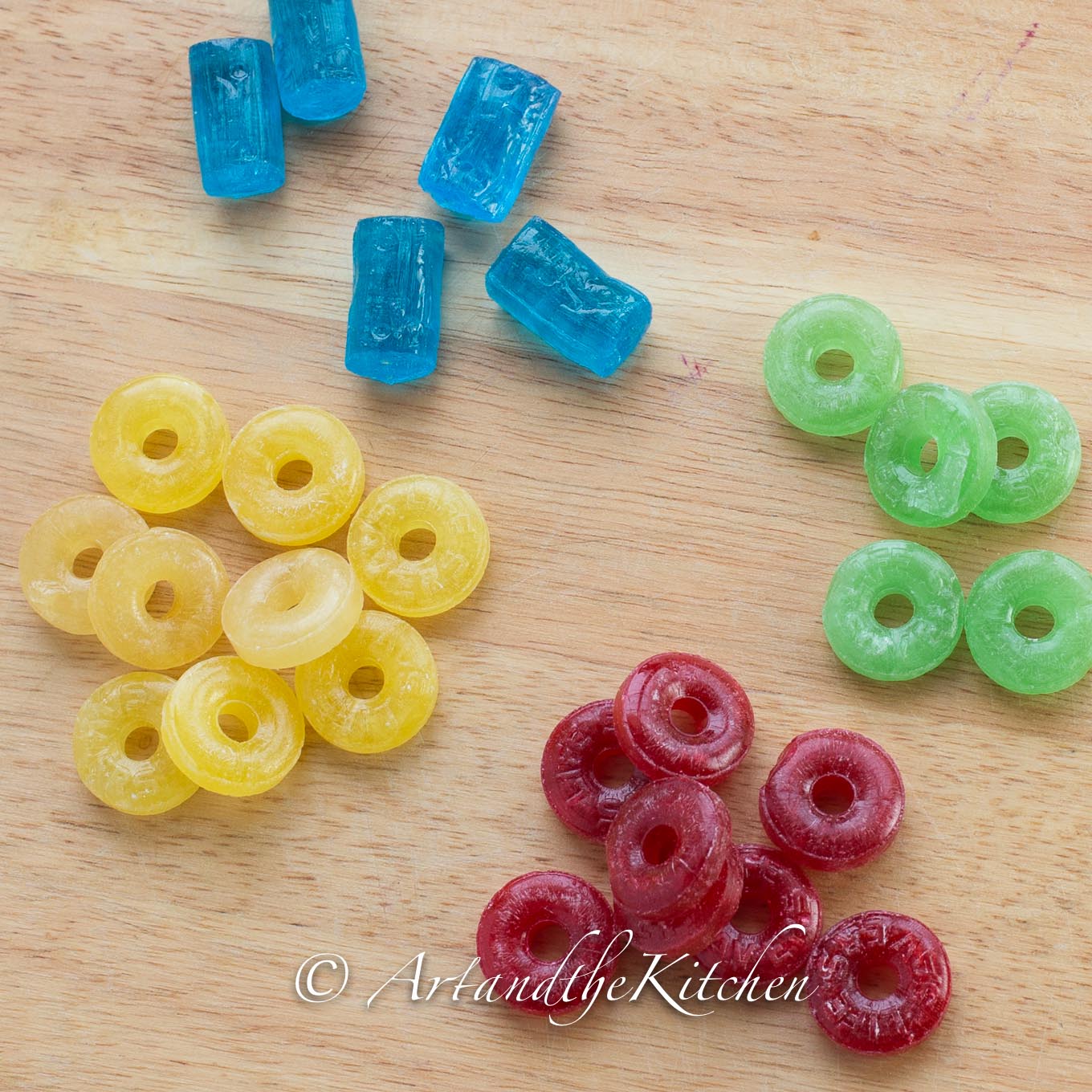 Place candies in plastic bag and smash with mallet.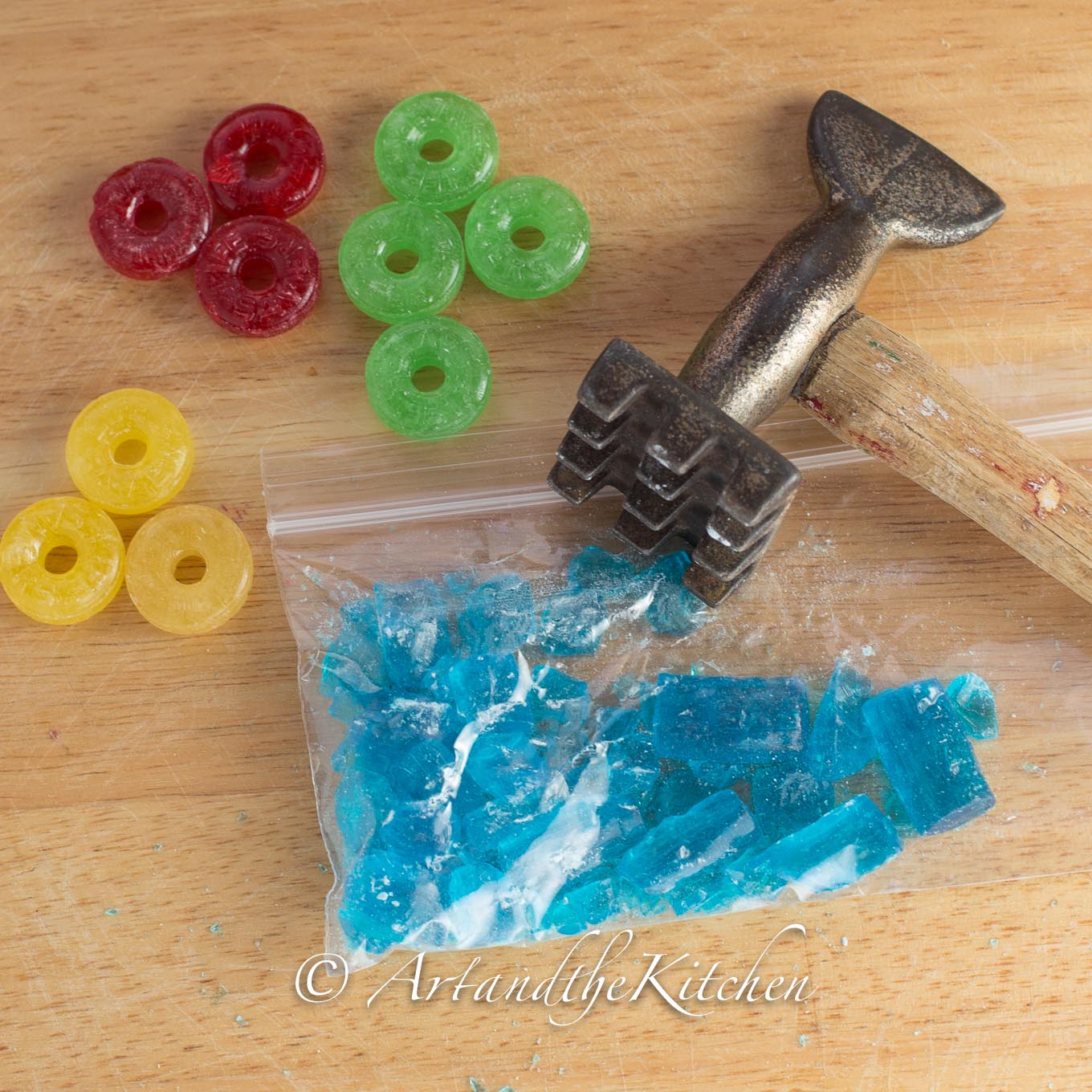 Roll out cookie dough to 1/6″ thickness.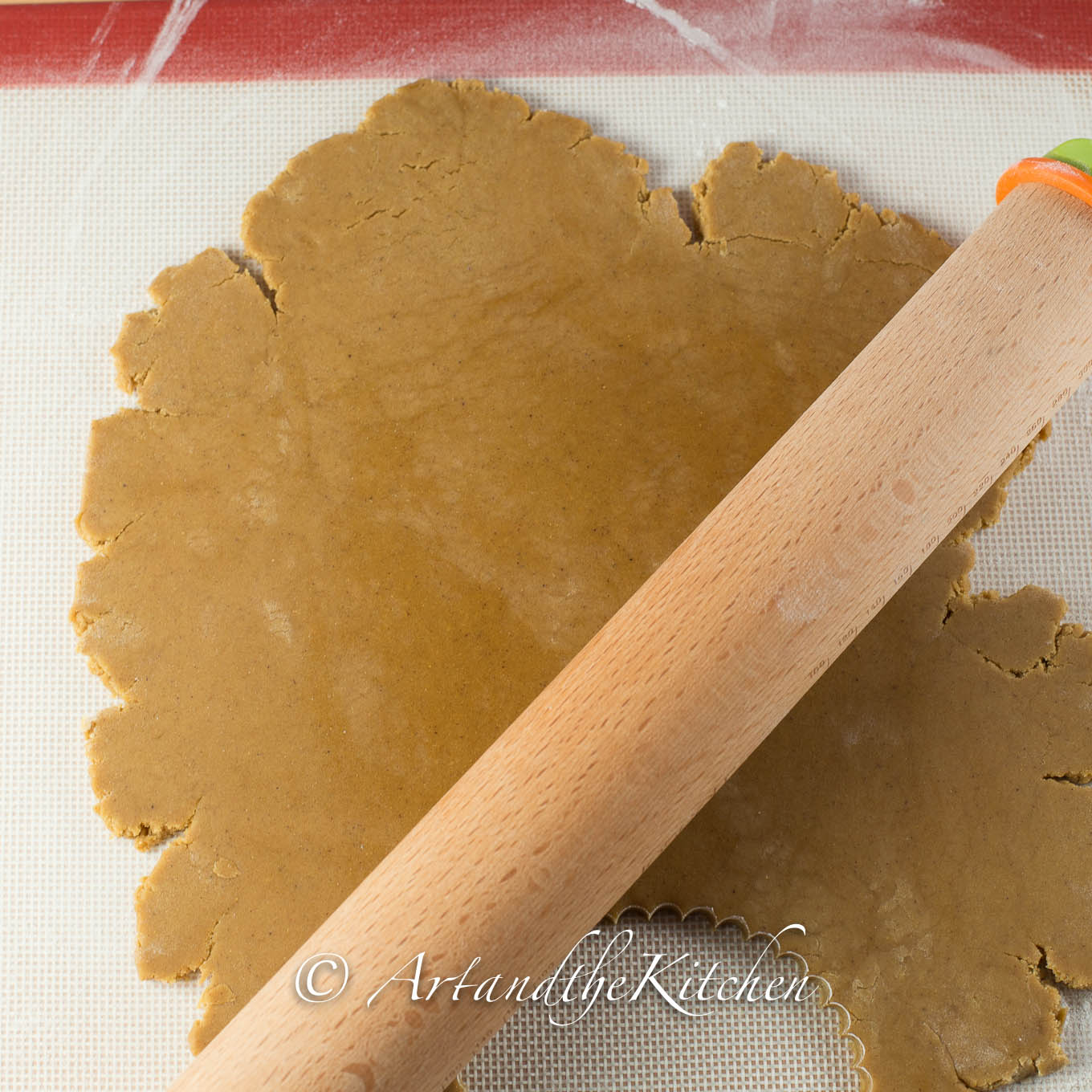 Cut out dough using large cookie cutter, then cut center with smaller cookie cutter. Any two cookie cutters will work as long small fits into larger cutter and leaves enough dough to hold candies in.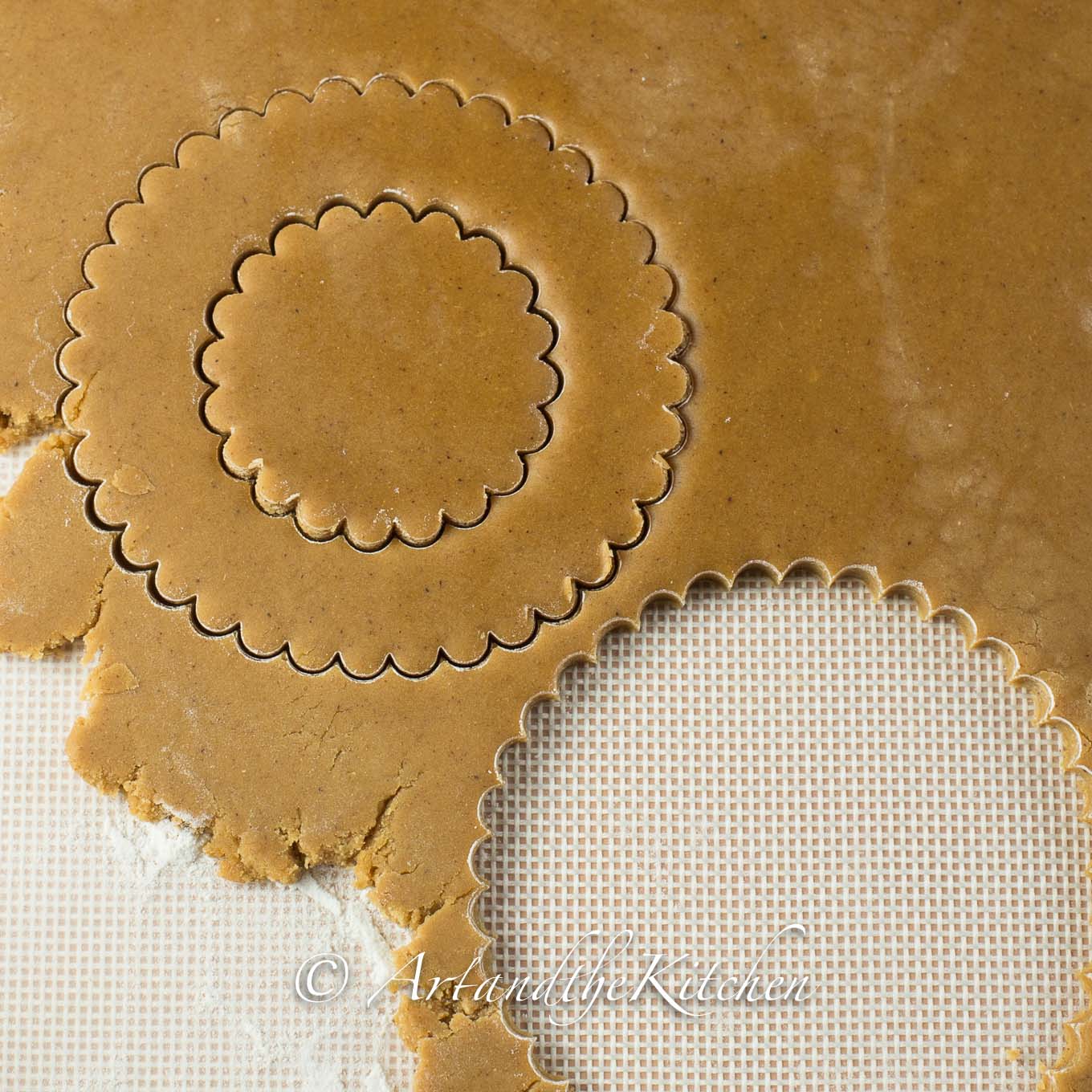 Line baking sheet with Parchment paper!! Parchment paper will prevent candy from sticking to baking sheet and allow easy removal of cookies. Fill centers with crushed candies. The amount of candy required will depend on size of center you cut out. These cookies took 5-6 candies.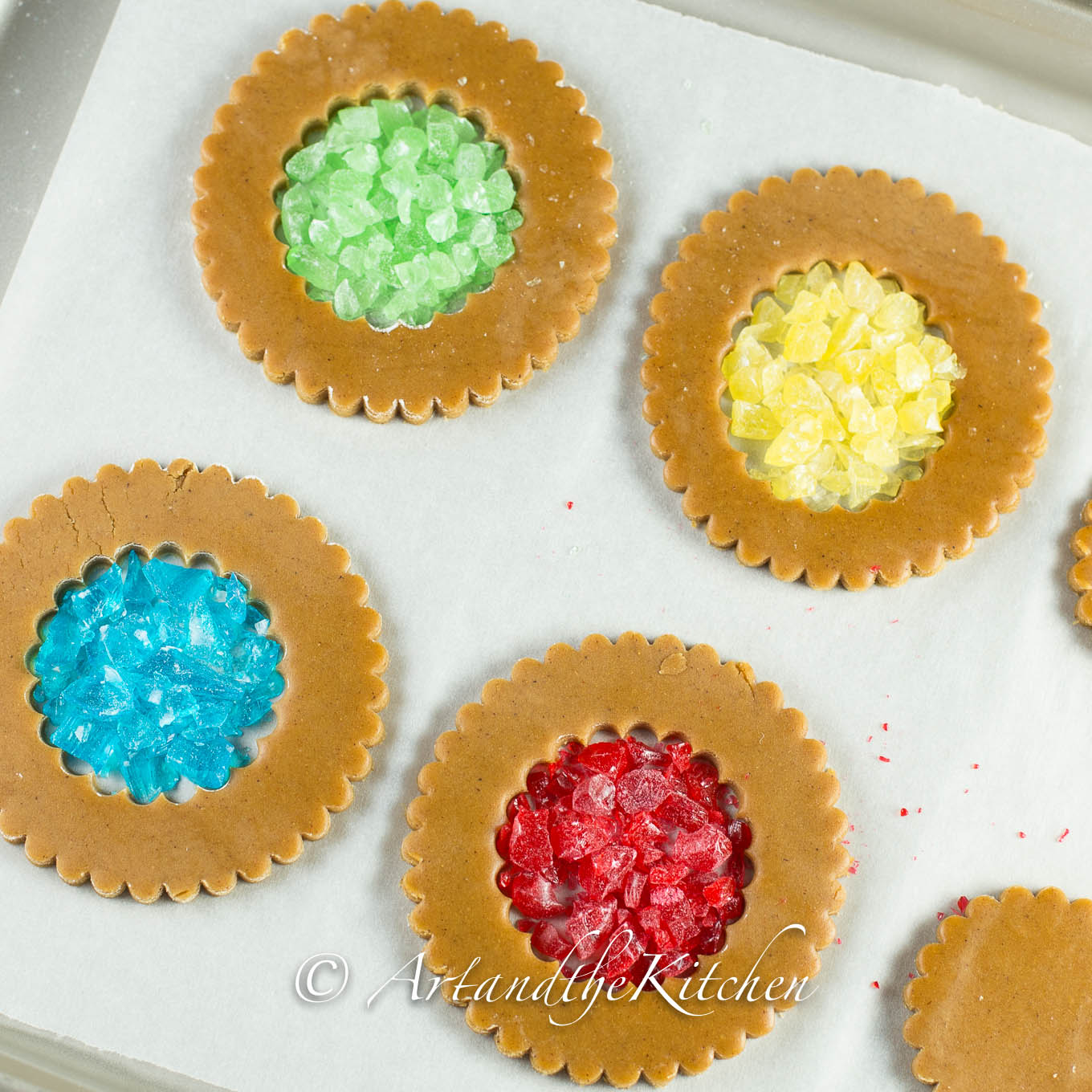 Bake until cookies are done, approximately 6-8 minutes. Allow cookies to cool before removing from baking sheet.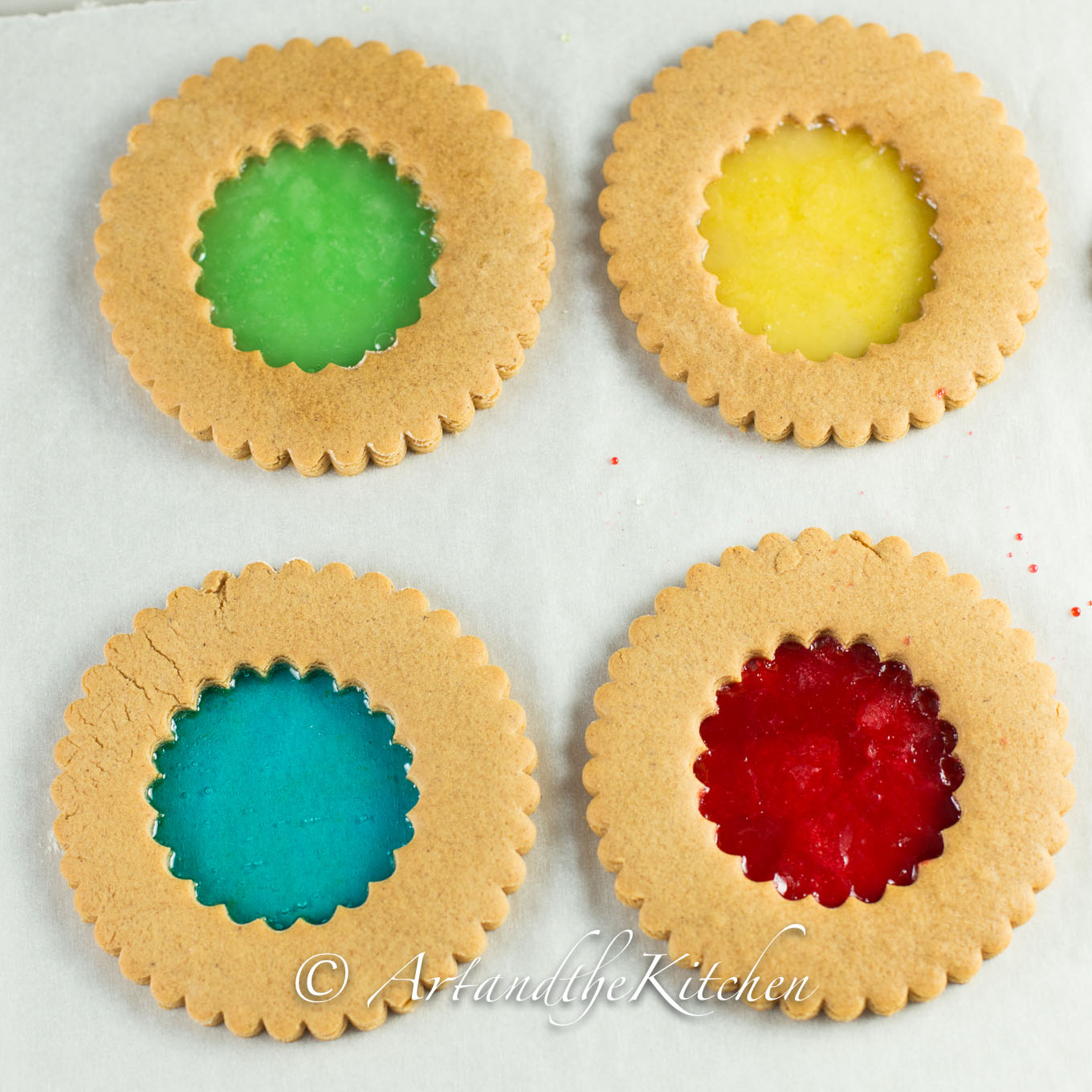 Leave plain, or decorate some more with royal icing. These cookies are so easy to make and everyone will rave about your beautiful cookies!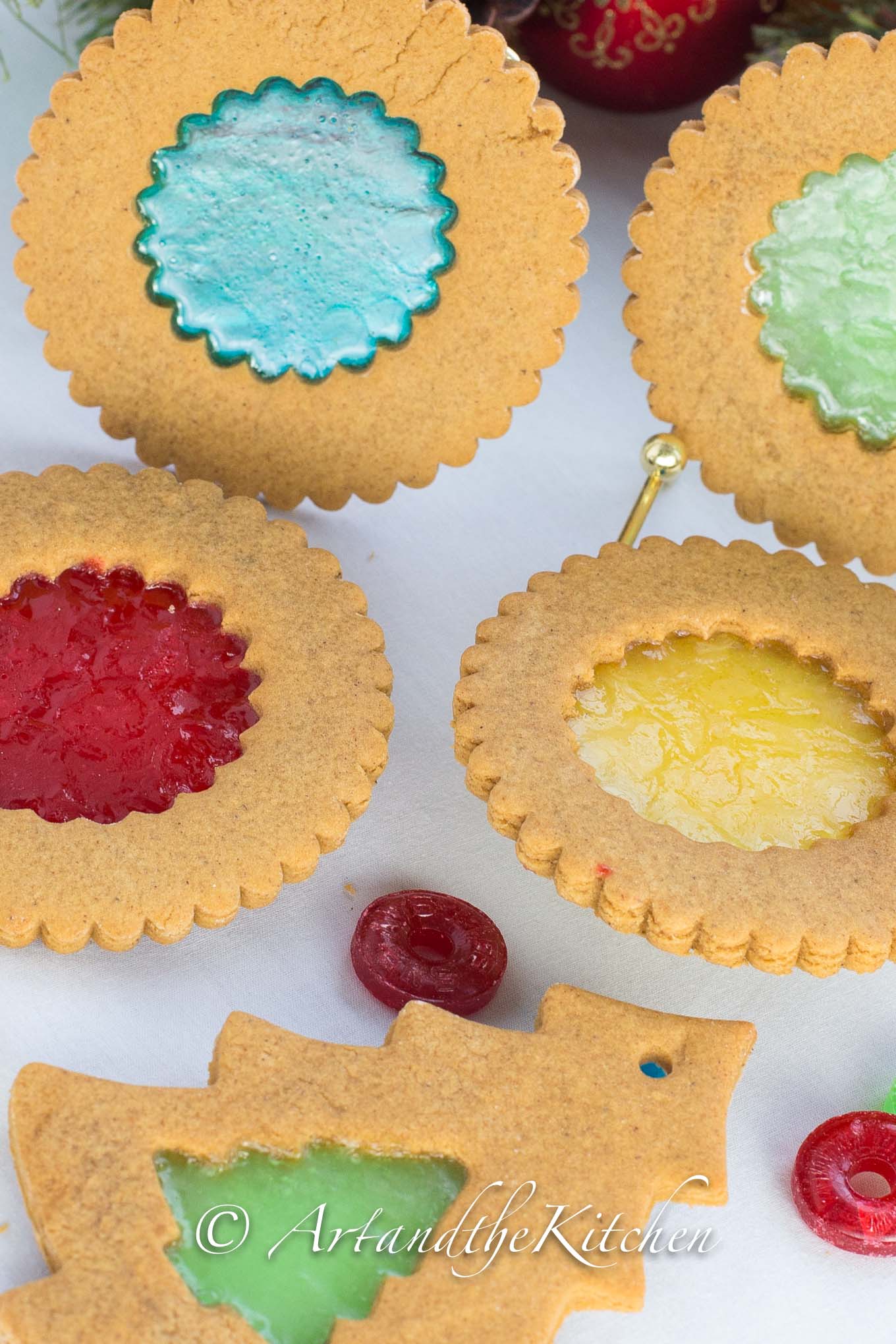 Great image for Pinterest