I love the infusion of flavours that come through in these Molasses cookies. These easy to make Fancy Molasses Coconut cookies are crisp on the outside and chewy on the inside.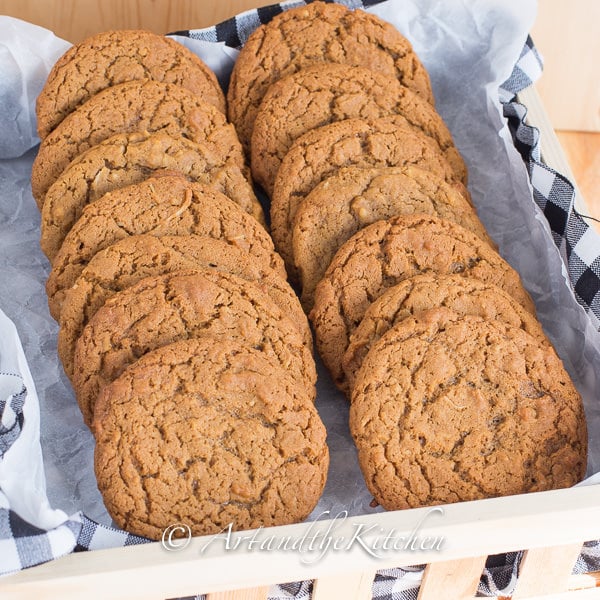 These cookies are so flavourful with the bold flavours of ginger with a subtle hint of nutmeg and cloves. The key ingredient to this rich, distinctive cookie is the fancy molasses, which keeps the cookie chewy on the inside and loaded with scrumptious flavour!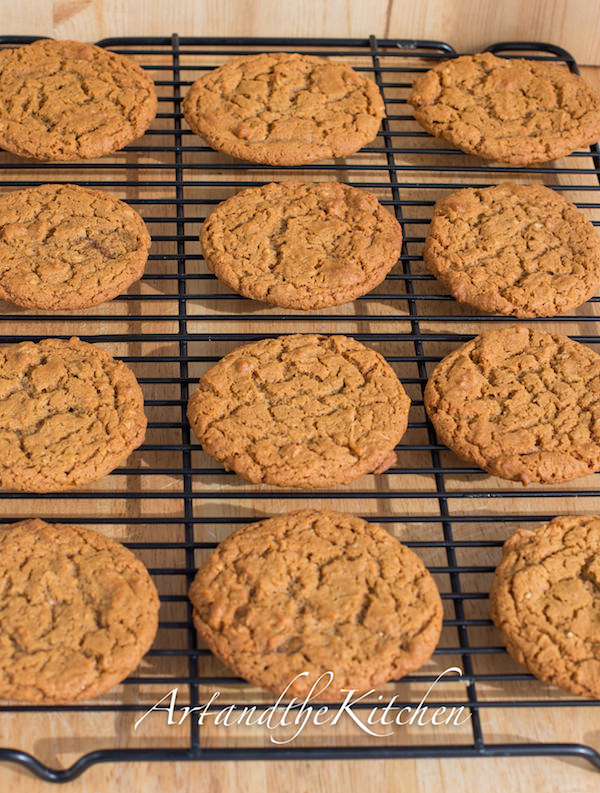 I had recently purchased a very large bag of shredded coconut and to help me use up all that coconut I've started adding in to just about everything. This time it was to my favourite Molasses Cookie recipe, and now I have a new favourite. The coconut tastes delicious with the molasses and adds even more chew to these tasty little treats.
Fancy Molasses Coconut Cookies
Ingredients
½ cup butter (soft)
¾ cup granulated sugar
1 egg
½ cup Fancy molasses
2 cups flour
1 tsp baking soda
1 tsp baking powder
1 tsp ground ginger
⅛ tsp ground cloves
⅛ tsp ground nutmeg
¼ tsp salt
½ cup unsweetened shredded coconut
Instructions
Preheat oven to 350 degrees.
Line cookie sheets with parchment paper.
With electric mixer beat butter and sugar together.
Add egg, combine well.
Add Crosby's Fancy molasses and blend.
In separate bowl mix together all remaining ingredients, combining well.
Add dry ingredients to molasses mixture a bit at a time.
Blend until well combined.
Drop dough by spoonful on to cookie sheet.
Space well as cookie will spread (I usually on do 6 cookie to a pan)
Bake 350 degrees for 14-15 minutes