This recipe for Cucumber Watermelon Summer salad is refreshingly delightful, tossed together with a light avocado oil citrus dressing.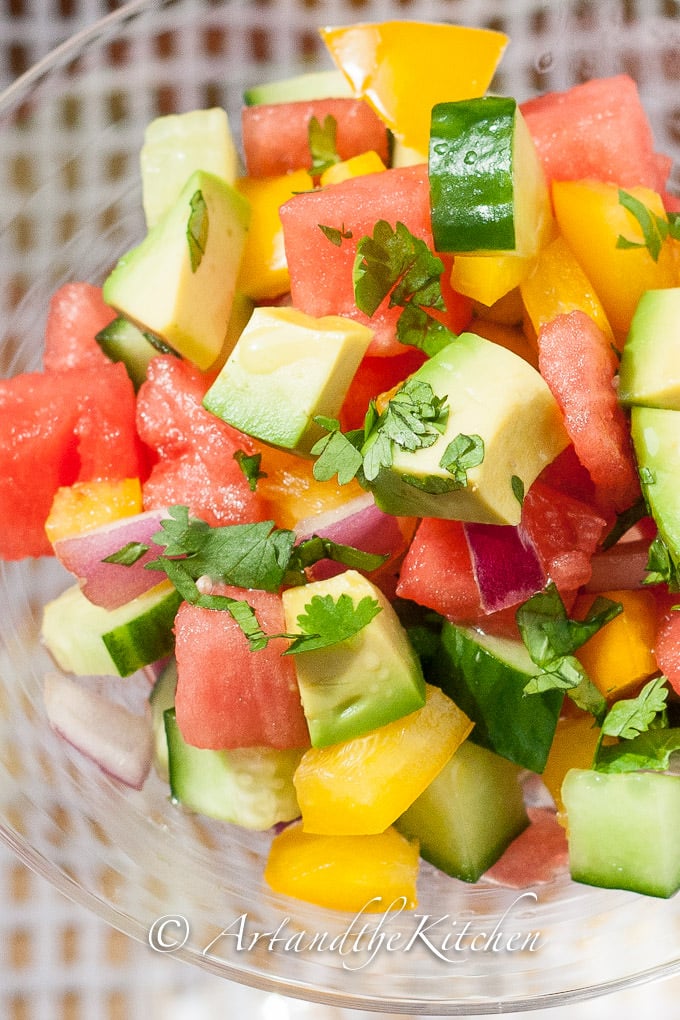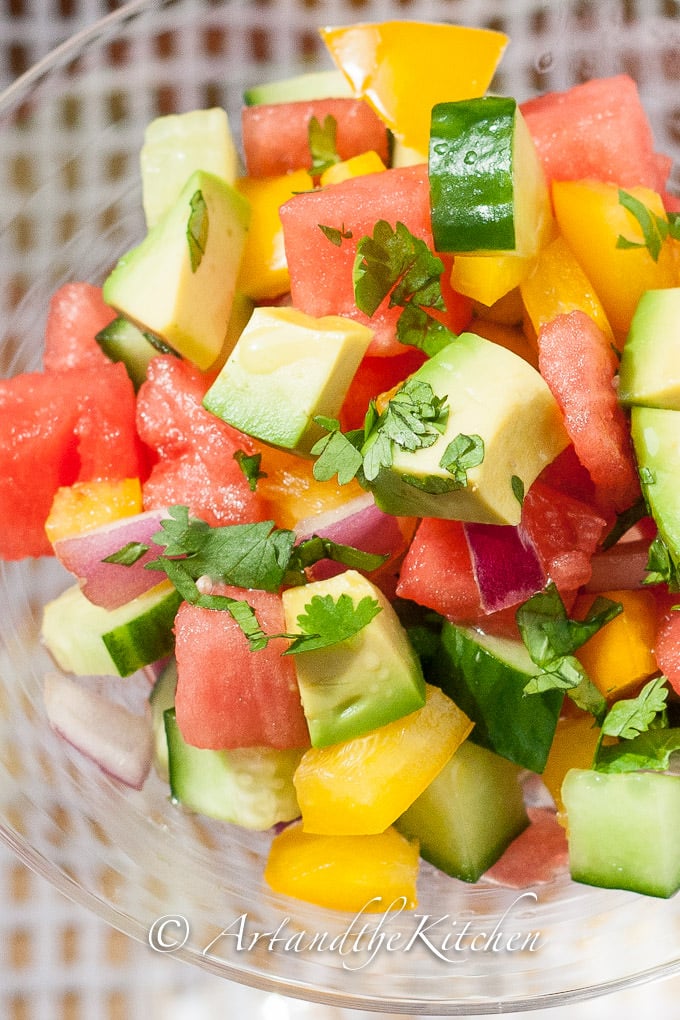 I don't usually get too excited about salad, but this recipe for Cucumber Watermelon salad has now become my new fav. It is light and refreshing with a Tequila-spiked dressing, which you can omit for an alcohol free version. The combination of flavour from cucumbers, watermelon, cilantro, peppers and avocado tantalize your tastebuds to the max! Pair that with a dressing made with Avocado oil and Tequila, and you have a salad that will be on everyone's "Please Make" list.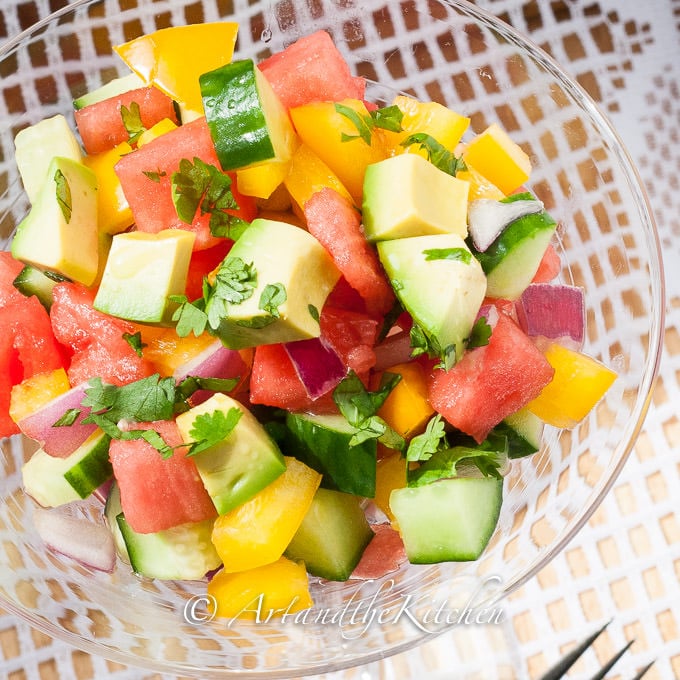 Cucumber Watermelon Summer Salad
Ingredients
3 cups seedless watermelon, cubed
2 cups cucumber, cubed (I used long english)
1 cup yellow bell pepper, diced
½ cup purple onion, diced
1 avocado, cubed
¼ cup cilantro, finely chopped
Dressing
¼ cup avocado oil
2 tbsp freshly squeezed orange juice
2 tbsp freshly squeezed lime juice
2 tbsp tequila
⅛ tsp kosher salt
⅛ tsp fresh ground pepper
Instructions
Combine watermelon, cucumber, bell pepper and onion in large bowl.
In jar with lid, combine avocado oil, orange juice, lime juice, tequila, salt and pepper Shake dressing ingredients to combine.
Adjust salt and pepper to taste.
Toss together with watermelon mix.
Add cilantro and diced avocado and gently mix.
Cover and refrigerate for 15 minutes before serving.