Do you ever have trouble with dry, tough pork chops? Panko Crusted Pork Chops is a simple recipe to guarantee you great tasting pork chops that are tender and juicy!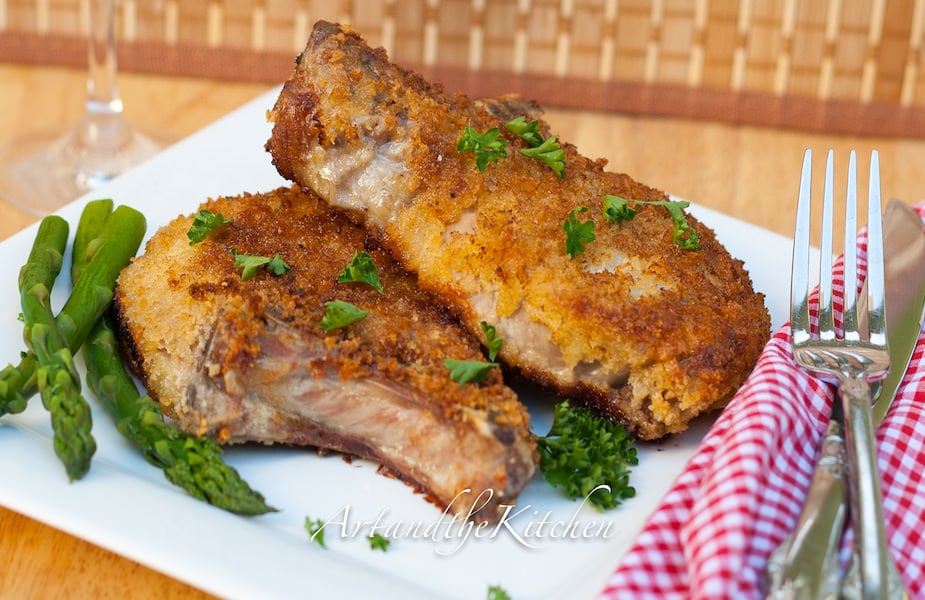 One of the best kitchen tools I ever invested in was a digital meat thermometer. This will save you ever having to cut into meat to check for doneness.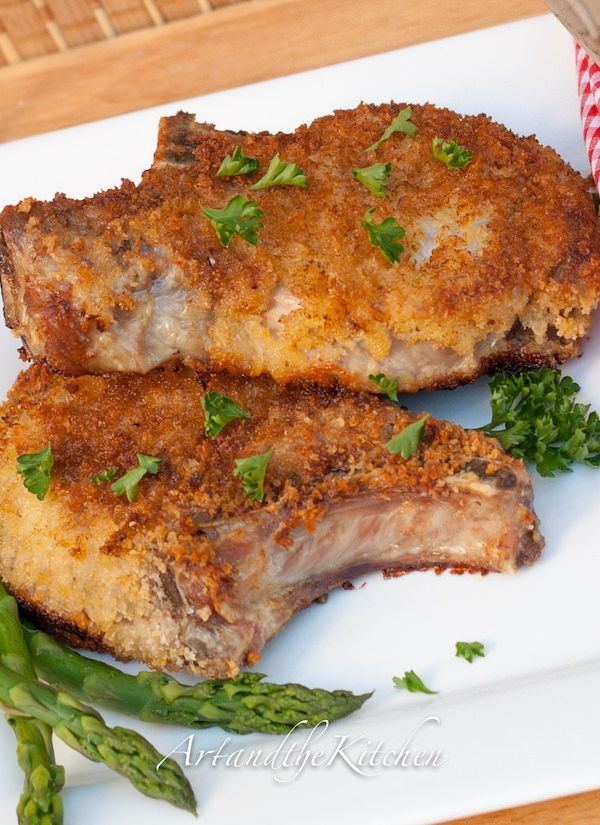 Panko Crusted Pork Chops
Ingredients
4 thick cut pork chops
1 cup panko bread crumbs
½ cup flour
2 eggs
4 tbsp. milk
½ tsp smoked paprika
½ tsp garlic powder
½ tsp thyme
1 tsp salt
½ tsp pepper
oil olive for frying
Instructions
Preheat oven to 350 degrees.
Set up 3 stations, I use pie plates for this.
Station 1 - flour
Station 2- mix together eggs and milk
Station 3 - mix together panko bread crumbs, paprika, garlic powder, thyme, salt & pepper
Heat olive oil to large frying pan.
Dust pork chops with flour, shake off excess.
Immediately dip into egg mixture.
Then press into bread crumb mixture ensuring good coating of bread crumbs.
Brown pork chops medium heat just until golden brown on each side.
Transfer to baking pan to finish cooking in the oven.
Cook at 350 degrees for 30-40 minutes or internal temperature of 165 degrees.